Tyler Florence's Inside the Test Kitchen
Tyler Florence's New Way to Cook Turkey Will Blow Your Mind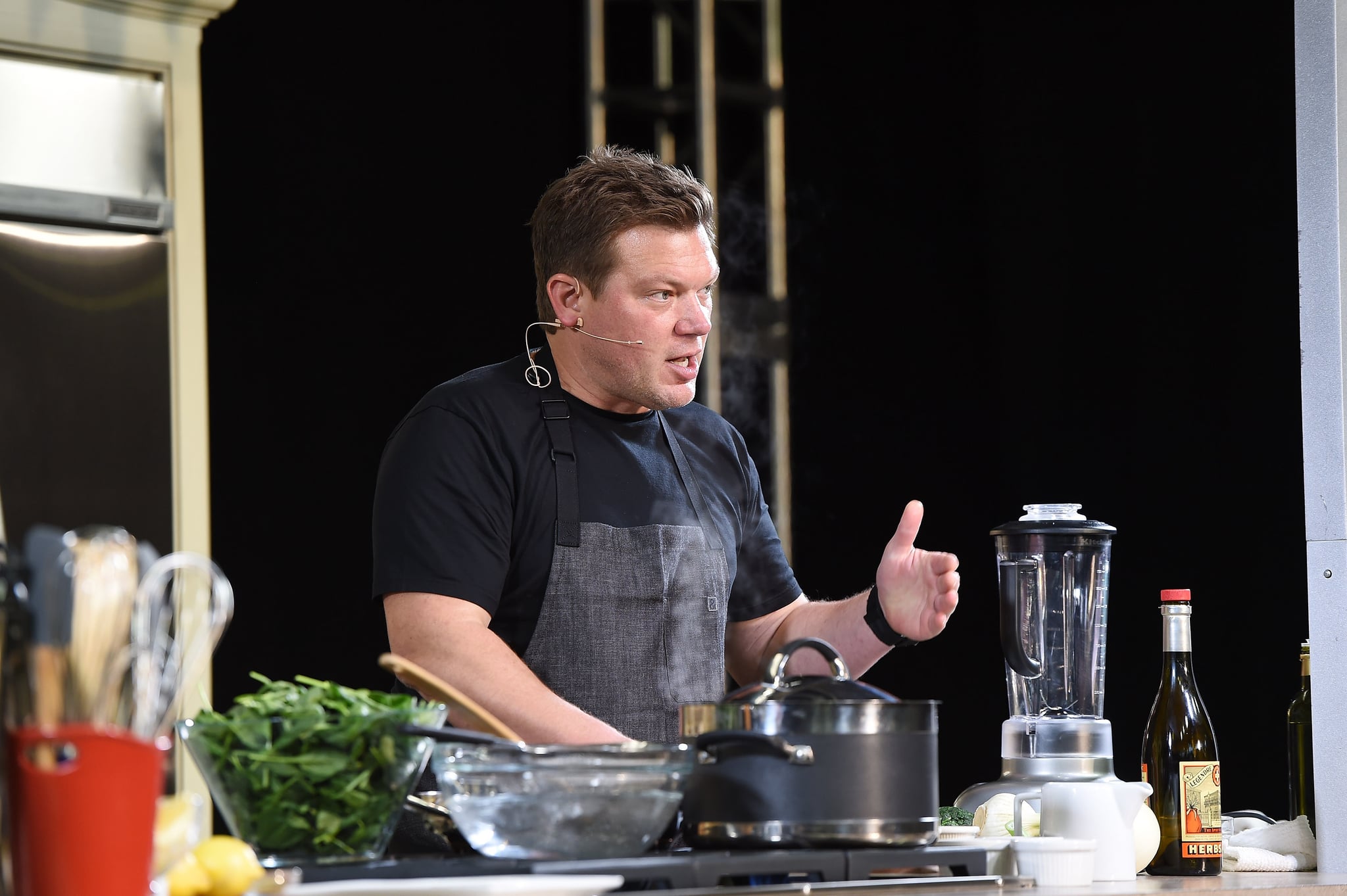 Source: Getty / Larry Busacca
Tyler Florence is gearing up for the Oct. 28 release of his newest cookbook Inside the Test Kitchen ($22, originally $35), a collection of recipes developed in Tyler's test kitchen that modernize common, home-cooked recipes like roast chicken and mac and cheese to make them faster, more reliable, and better tasting than the old standards.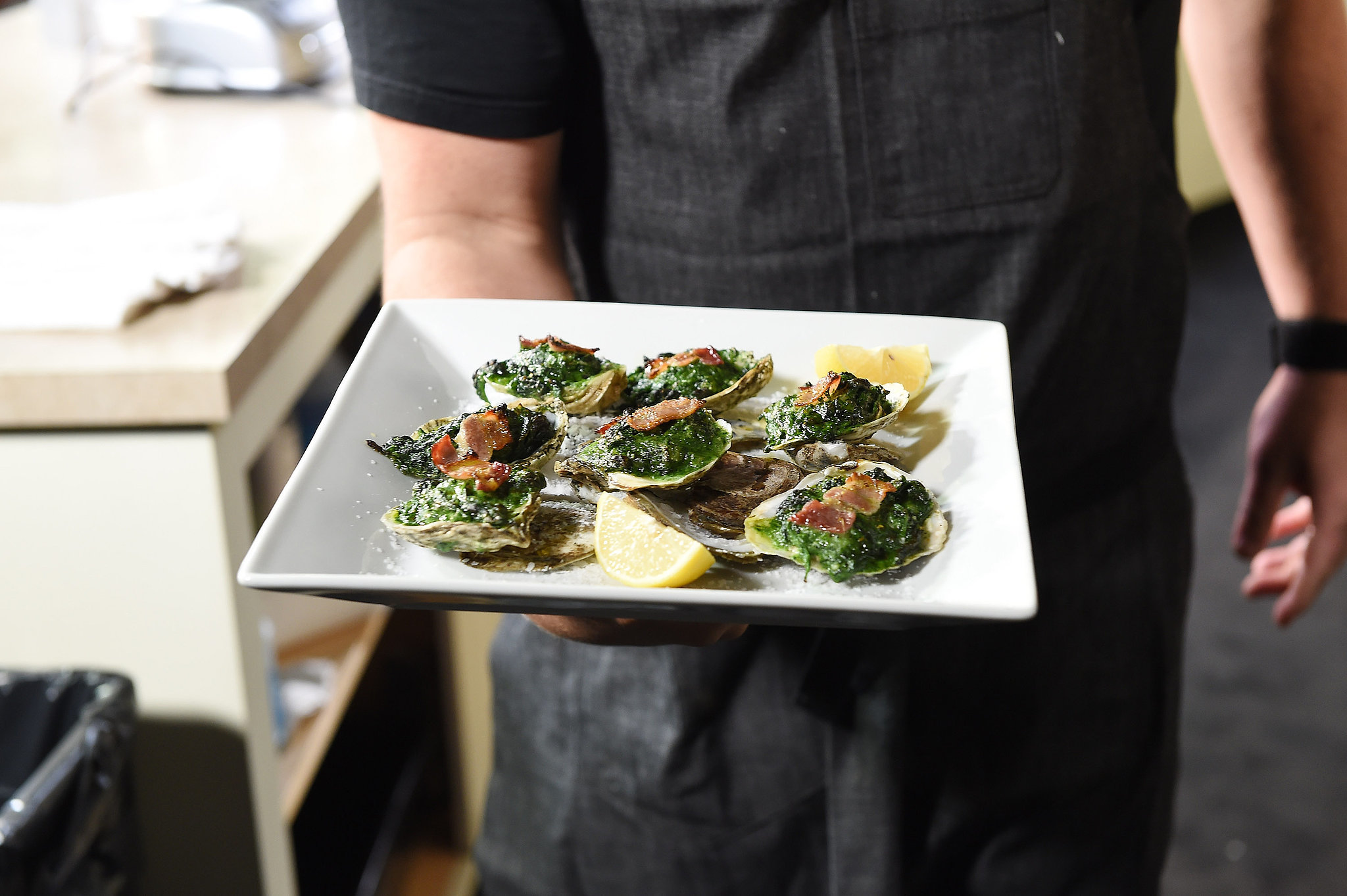 Source: Getty / Larry Busacca
At the New York City Wine & Food Festival this weekend, Tyler explained, "We're entering a new era of discovery when it comes to food. Technology dates itself every 18 months. Food needs to go in that direction. If you compare cookware from the 1700s to today's, it hasn't changed a lot. I want to challenge cooks in America to evolve. Outside the kitchen we're hooked on technology, so let's modernize the kitchen in a way that works." Yes, siphons, sous vide ("the modern day Crock-Pot"), and other modernist techniques make appearances, but Tyler promises to "untangle the information."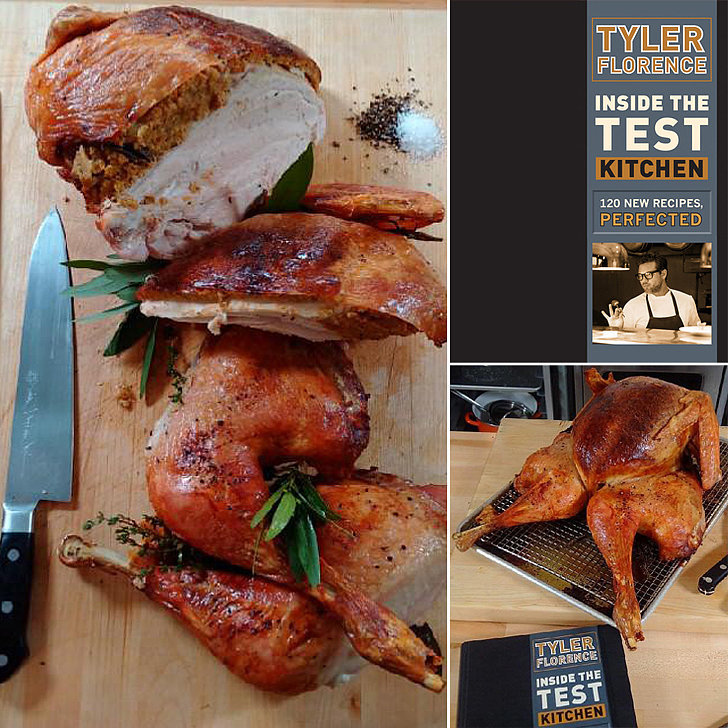 Source: Instagram user Tyler Florence
Of all the 120 comfort food recipes in the book, Tyler is most proud of the turkey (as pictured). "We came up with a 16-pound turkey recipe that cooks in 1 1/2 hours. Simply cut out the spine and spatchcock it." And the same technique is applied to a full chicken, which roasts to completion in 30 minutes. "I really think it's my best work," he said.