Waffle Oreos
Oh Hell Yes: Waffle Oreos Are Here to Make Your Mornings Great!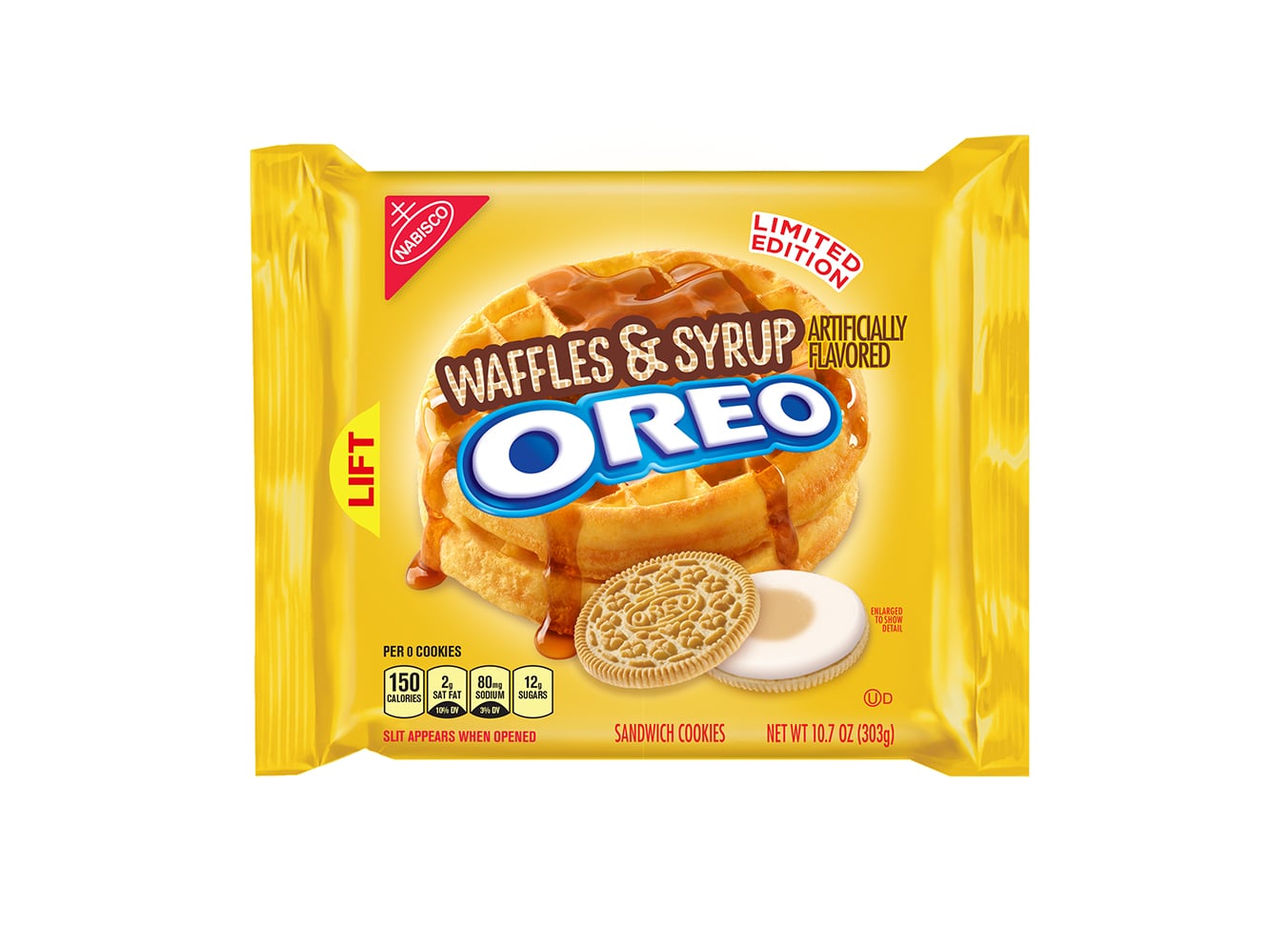 If you've been patiently waiting for waffle-flavored Oreos, the wait is over. Our favorite (and trusted) new-snack hunter, also known as thejunkfoodaisle on Instagram, uploaded a photo of the limited-edition Waffles and Syrup Oreo, writing, "Limited Edition Waffles & Syrup Oreo! Found at: Shaw's. Word is these may be exclusive to Albertsons owned stores, but let us know where you find them!"
While we're unable to confirm if waffle Oreo cookies are only available in Albertsons-owned supermarkets, it's safe to say we're up for the challenge of locating the syrupy-flavored and creme-filled dessert elsewhere. If you want to get in on the hunt, let us know when you've found waffle-flavored Oreos on a shelf near you. Until then, you'll find us munching on these 15 weird Oreo flavors we simply cannot get enough of.