What Alcohol Goes Best In Eggnog?
Here Are the Best Liquors to Give Your Eggnog a Bit of Booziness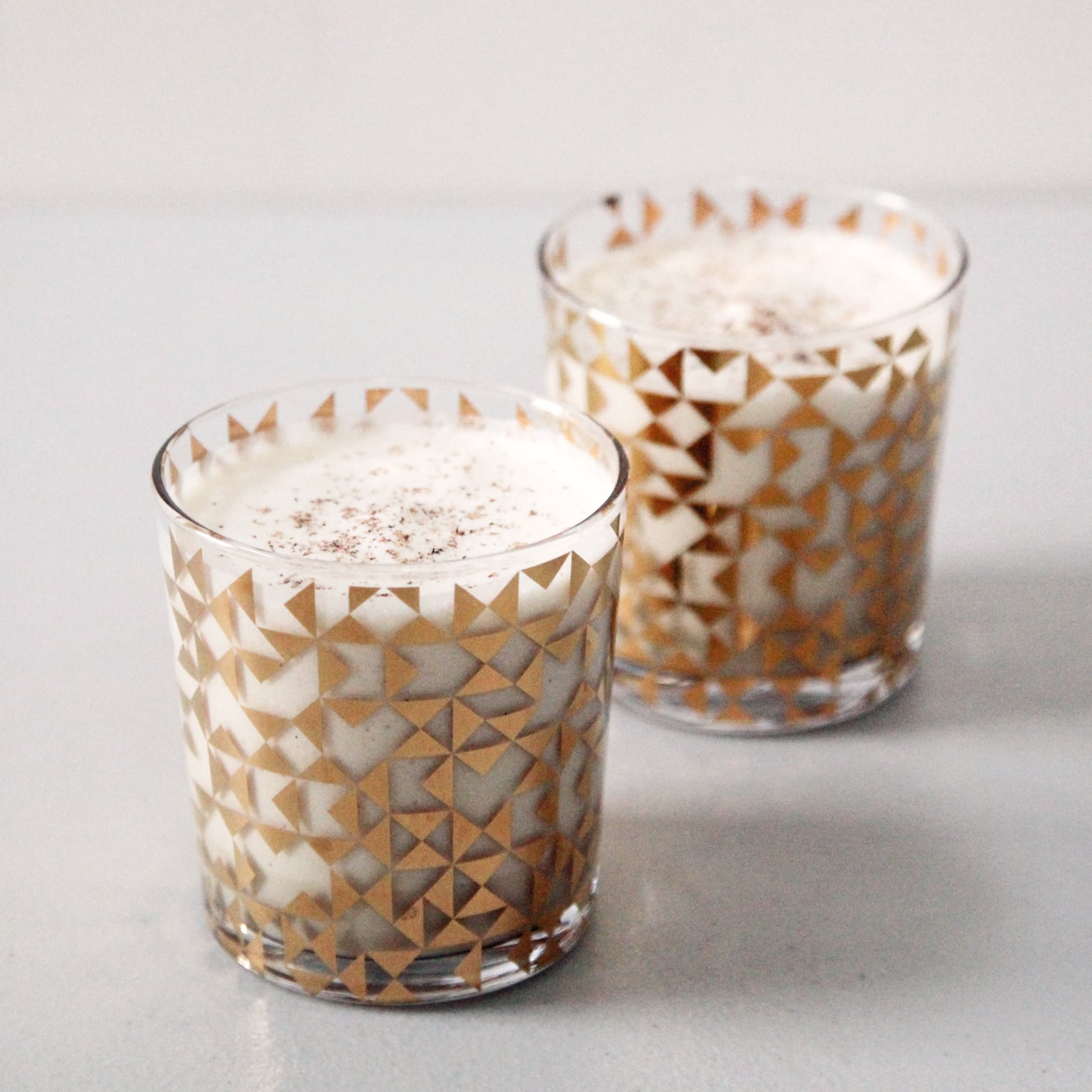 Eggnog is the world's sweetest, creamiest, most nutmeggy gift to the holidays. It's so bad and so good that we don't deserve it, but we drink it anyway. Looking to add even more cheer to this merrily decadent treat? Add a touch of booze, of course.
The possibilities for spiked eggnog are endless, but if you're new to the 'nog scene, it's best to begin with one of three basic liquors for a simple and sweet two-ingredient drink. Read up on the boozy libations below and decide on the best choice for your own perfect holiday beverage.
Bourbon: For those who want a smooth, foolproof 'nog
As in mint juleps and Manhattans, the smooth richness of bourbon goes quite well with a sweet mixer like eggnog. If you want a drink that's strong and sophisticated but still won't slap you in the face with alcoholic taste, bourbon is the base for you. Don't know much about bourbon? Try Maker's Mark or Buffalo Trace.
Cognac: For those with a sweet tooth
Cognac, though a brown liquor, is made from distilled wine, which gives it much sweeter notes than whiskey or bourbon. If you tend to take your spiked eggnog as more of a dessert than a cocktail, pour in a shot of cognac for a postdinner treat you can drink. Remy Martin cognac is a good place to start!
Whiskey: For those craving a sharper kick
If you like whiskey on the rocks, you'll love it in your eggnog. Strong and sharp, whiskey lends a heat to eggnog that cuts through its sweet richness. You can't go wrong with Jack Daniels.
*Another tip: You shouldn't spend a ton of money on top-shelf alcohol for this boozy holiday cocktail. The flavors of the liquor will be somewhat masked by the dense, creamy eggnog, so the moderately priced stuff will do just fine.
Image Source: POPSUGAR Photography / Nicole Perry