What Does Ube Ice Cream Taste Like?
What Does Purple Ube Ice Cream Taste Like?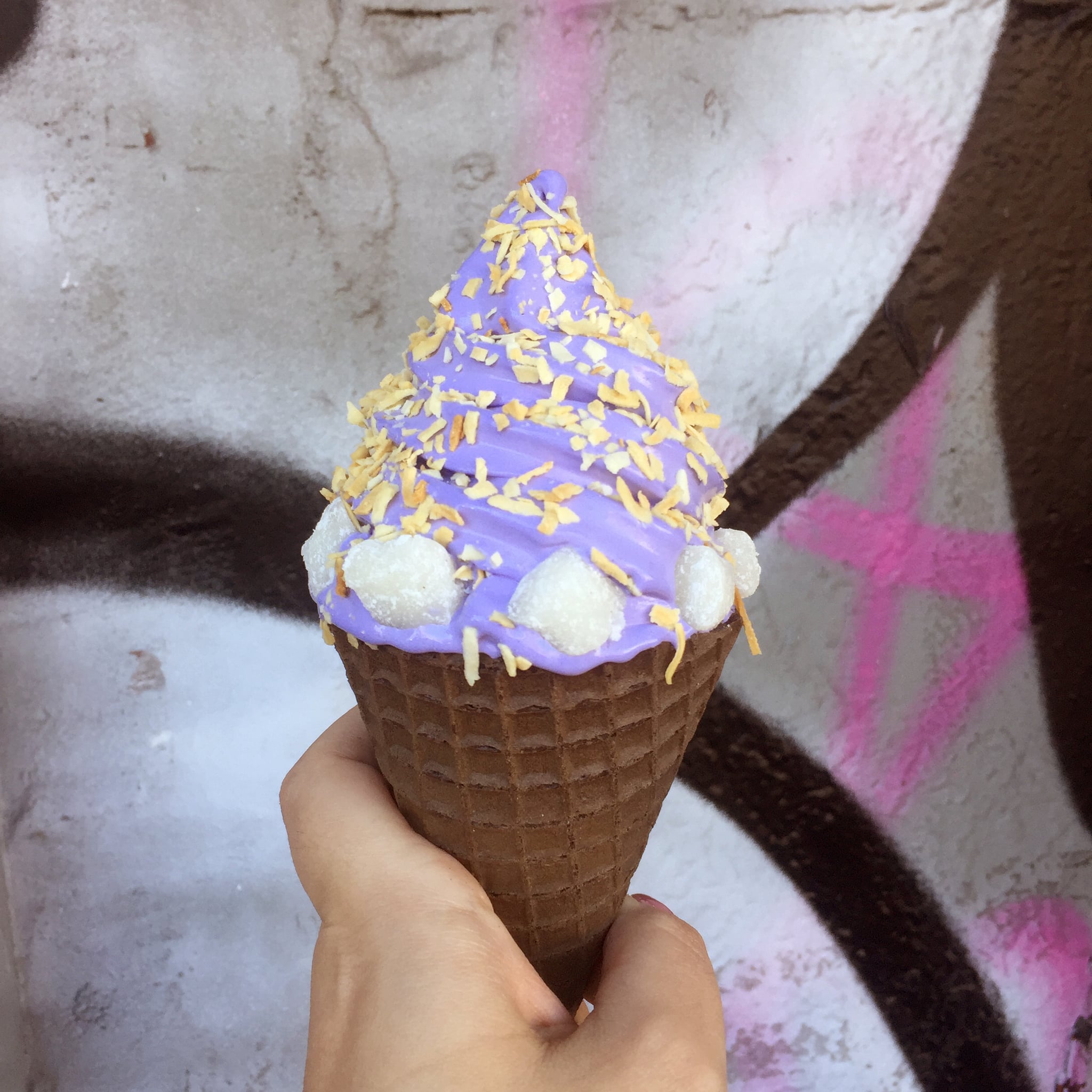 Filipinos have been in on the ube secret for ages, but this delightfully purple ingredient is making its way into the mainstream as of late. It's a root vegetable, likened to a yam, that is used in many dishes, but what I was really interested in is this ube ice cream that keeps popping up on Instagram. I went to Soft Swerve in Lower Manhattan to see for myself. As a fan of yams and a fan of ice cream, I felt like I couldn't possibly go wrong with this vibrantly colored dessert. Good news, y'all: it was pretty awesome.
While you can expect to wait in line for a bit and pay a bit of a steep price (my cone was nearly $8), the ice cream is actually delicious. It's really creamy and not too sweet, so after inhaling it to keep it from melting in the ridiculous February heat wave, I didn't feel my normal ice cream hangover. (You know that feeling after eating too much sweet creaminess? Ice cream hangover.) The ice cream didn't at all taste like a sweet potato, though. It had a subtle earthy, nutty flavor. It also didn't have any of the crystallization in its texture like a lot of soft serve does. Overall, this trendy new treat is a total win in my book. I topped mine with mochi and toasted coconut, and the coconut provided most of the flavor, as did the chocolate cone the dessert was served in. Overall, if you're in New York, definitely check out Soft Swerve.
Image Source: POPSUGAR Photography / Hedy Phillips