What Is a Doughnut Taco?
Take a Look at 2015's Best Food Hybrid (Yes, Doughnuts Are Involved)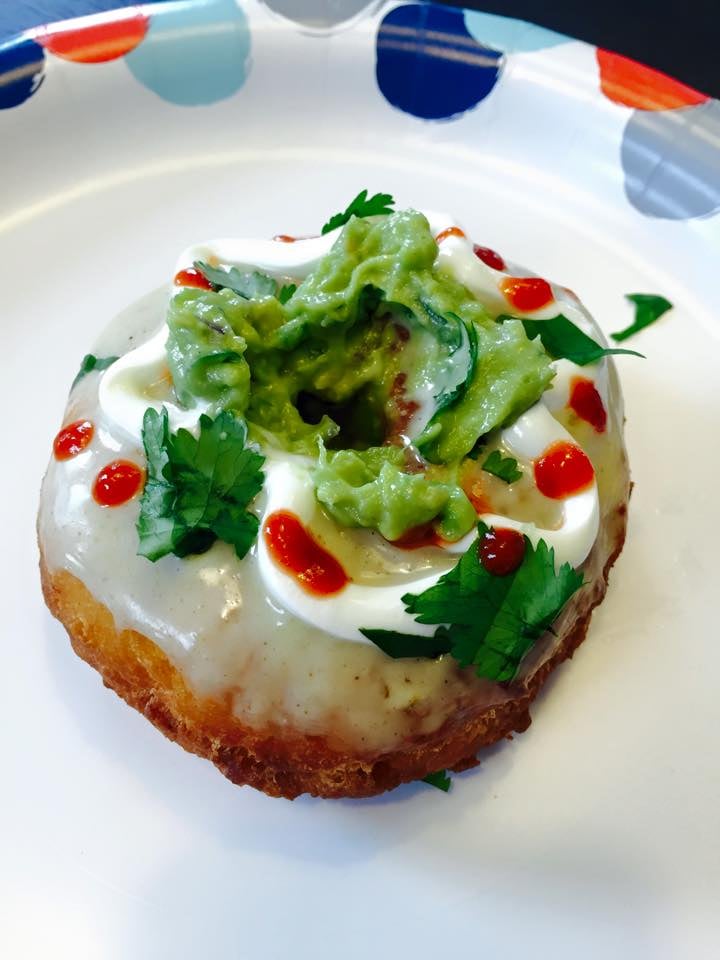 It's no surprise that 2015's best food hybrid involves doughnuts — only this time they're savory, thanks to a 15-year-old named Dylan, who came up with the idea a year ago. Behold: the doughnut taco. The best part about this hybrid is you don't need to go to a special bakery or taco stand to try them. You can make them at home easily! It starts with a can of Pillsbury Grands! biscuit dough.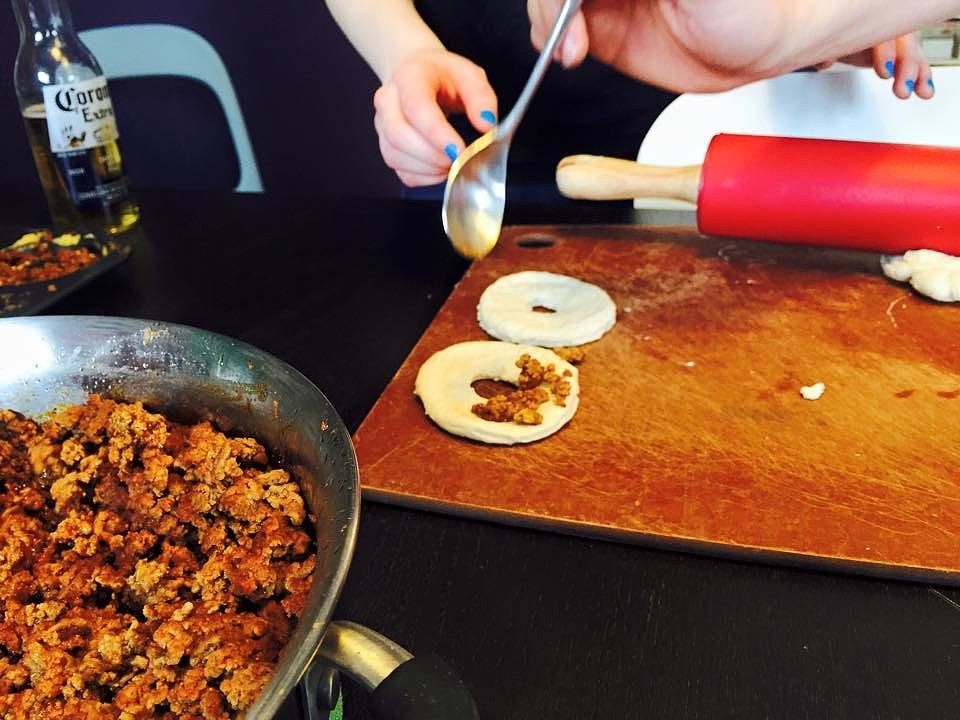 Roll the dough out thin, and cut out doughnut shapes with a doughnut cutter. (This team actually used a cutter made from its 3D printer. Way cool.) Take two doughnuts. Pretend you are making a doughnut sandwich. On top of one of the doughnuts, sprinkle some cooked beef or some shredded cheese.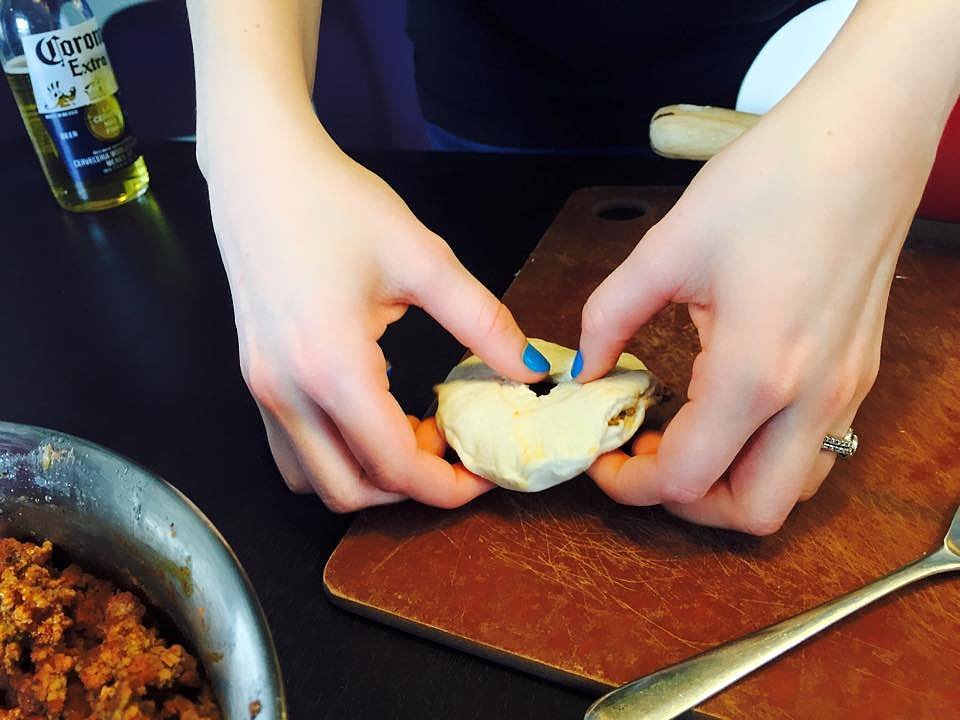 Place the other doughnut on top, and pinch the two together so the toppings don't fly out.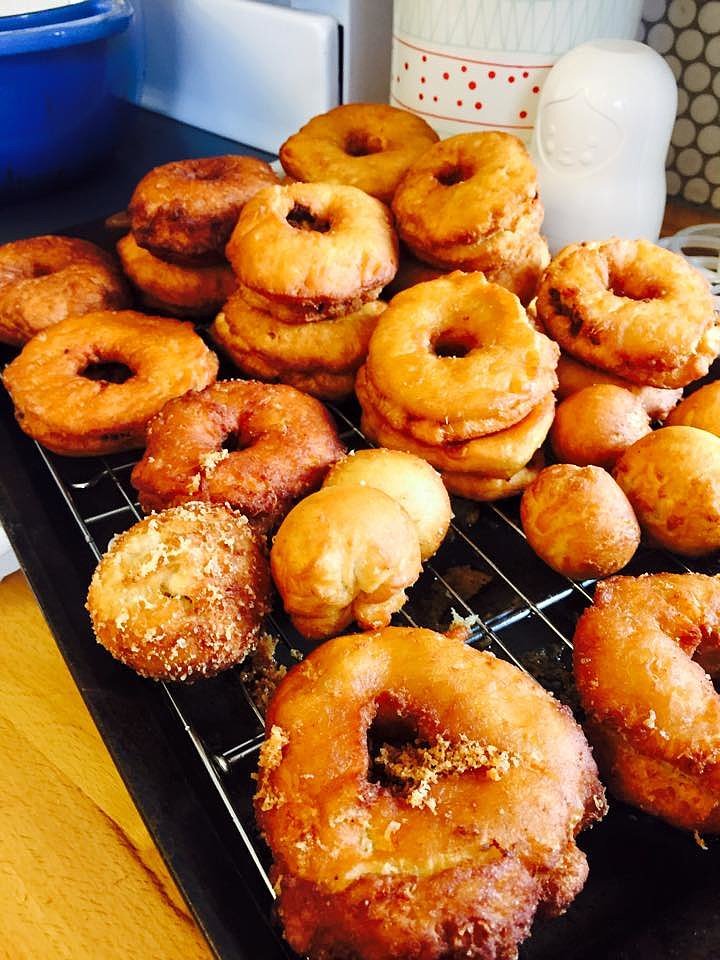 Heat a pot of high-heat oil to 380°F, and fry the doughnuts 30 seconds per side, or until they are golden brown. Let them cool slightly on a paper-towel-lined cooling rack. Then dip one side in queso cheese, pipe on some sour cream "frosting," dollop a little guacamole, sprinkle on some cilantro, and dot the top with sriracha.
Now THIS is a food hybrid we can get behind.