What Is Kouign-Amann and How to Pronounce It
Trendspotting: Kouign-Amann
Ever heard of the kouign-amann? If you haven't, you will soon.
This pastry emerged out of obscurity last Fall to make a splash at various spots in San Francisco. But given its rapid growth over the past year, it's likely it'll be in bakeshops across the country sooner rather than later.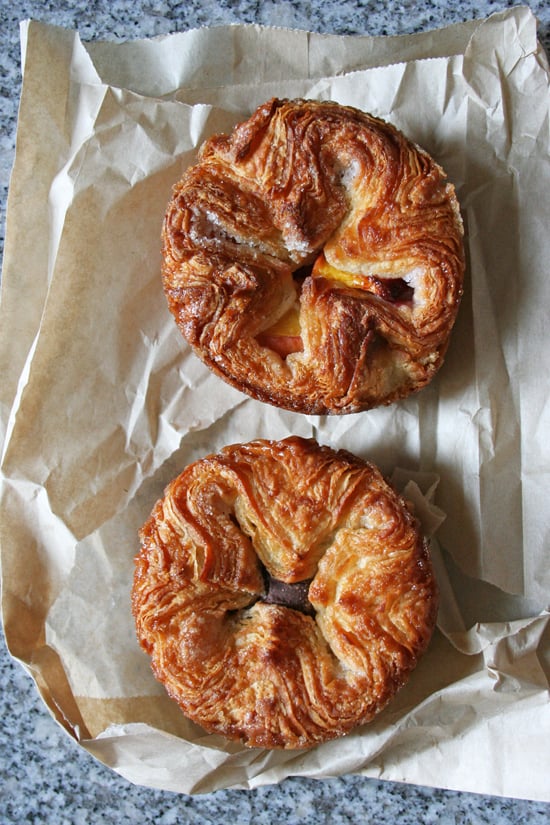 The kouign-amann (pronounced "queen a-mahn") hails from Brittany, France; think of it as a cross between a croissant and a palmier, with layer after layer of buttery, flaky pastry on the inside, yet caramelized with ever-so-slightly-burnt sugar on the outside. Our favorite thus far, which comes from Oakland's Starter Bakery, also comes in a chocolate version and a seasonal fruit version in addition to the classic rendition.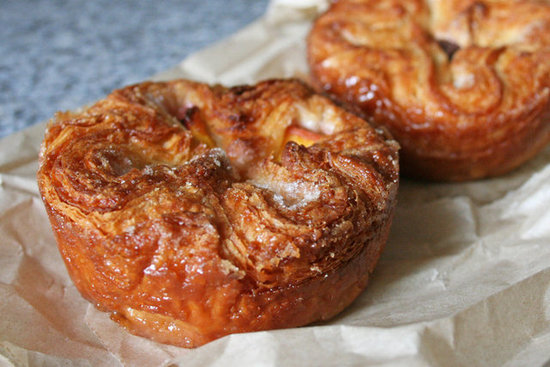 The Breton pastry's hit California big time — it's available at Starbucks-owned La Boulange locations, as well as Whole Foods Markets in Northern California and at Thomas Keller's Bouchon in Beverly Hills. But it's also big in Salt Lake City, where bakery Les Madeleines has been serving the KG since 2004. In New York, it's a big sell at Bouley and Dominique Ansel; in Chicago, at Floriole and Alliance Bakery; and also in cities like Seattle and Indianapolis. Not sold in your hometown? With some patience, you can even make it at home. Both the pastry and the name are (quite literally) a mouthful, but this is no doubt a trend that's going to continue to grow. Have you had one yet?
Photos: Anna Monette Roberts