What Are Tropickles?
So Walmart Just Launched Tropickles, aka Fruit-Punch-Flavored Pickles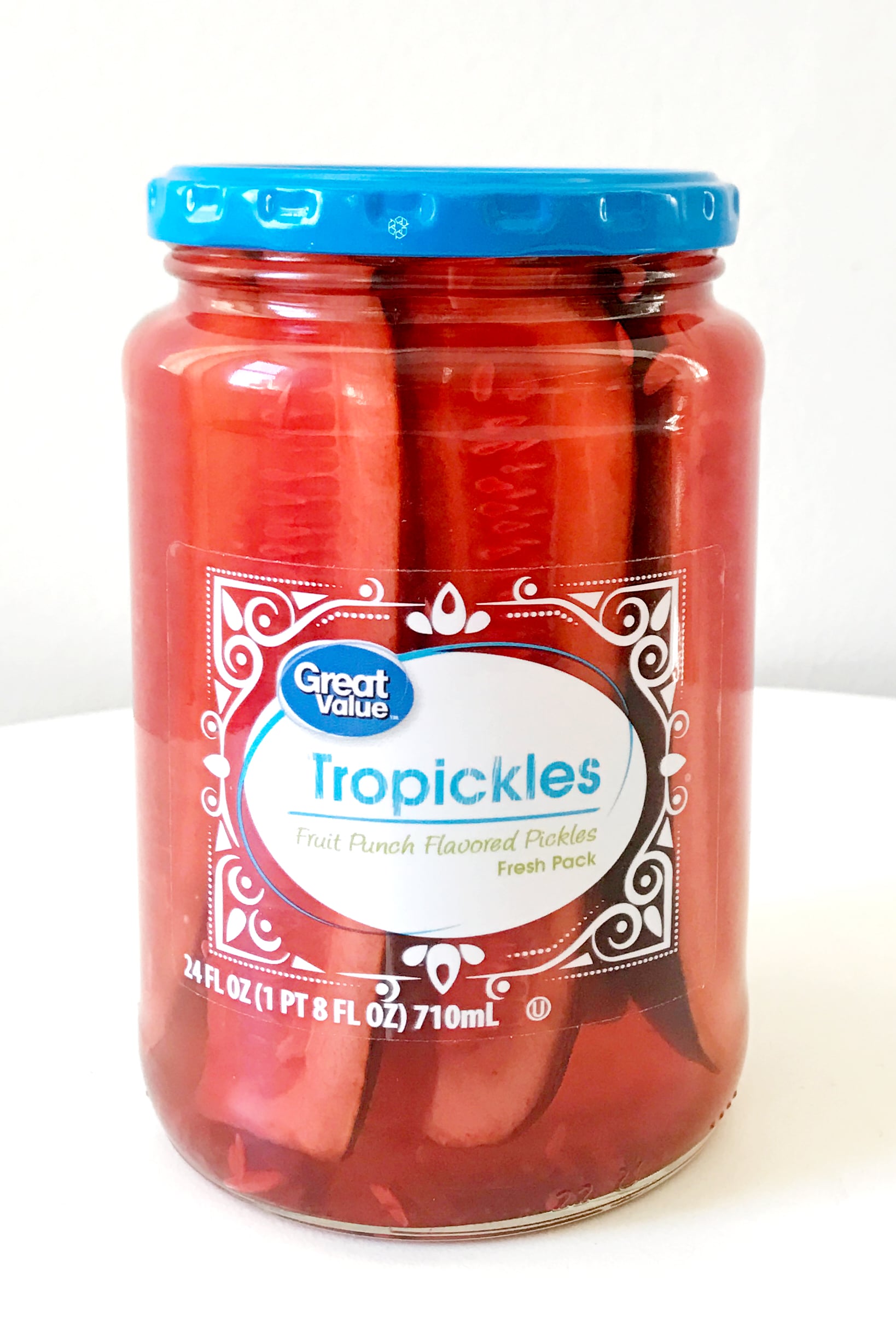 Brace yourself for this news, pickle-lovers. There's a new snack coming your way that's going to change the way you think about pickles and fruit punch. Tropickles, aka tropical-fruit-punch-flavored pickles — get it? — have just launched exclusively at Walmart under the Great Value brand. And they're exactly what they sound (and look) like: your standard jar of cucumber pickles with a not-so-standard color and flavor thanks to the red fruit punch that they're soaking in.
While Walmart is the first store to launch an official Tropickle product, the company's spokespeople admit they're not the first to think of the idea. People have been making different versions of fruit-punch pickles (like Kool-Aid pickles) for years, predominantly in the South. And Walmart claims to have learned of the idea through social media. In a statement, Walmart said, "The modern-day couple, the pickle and fruit punch met on social media (they bonded over recipes on Pinterest, to be exact); now, we are celebrating their union on Walmart store shelves." It makes sense that the jars of Tropickles ($2) are not available at all Walmart stores, but at a select 1,400 stores predominantly in the South.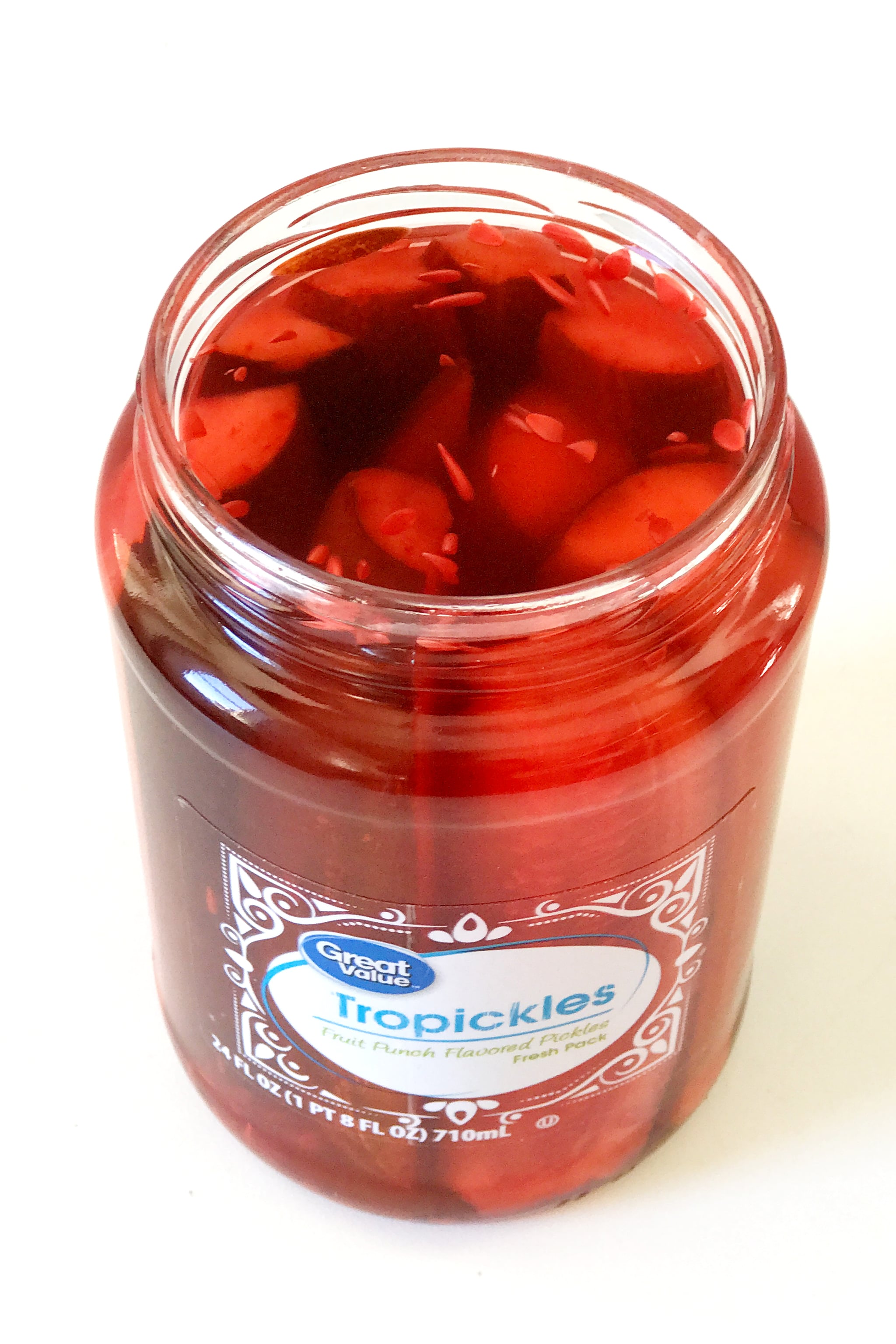 For those of you who have yet to experience such a fruity pickle, here's a quick rundown of what to expect based on our own taste test. POPSUGAR tried the pickles ahead of the launch, and our editors can confirm that Tropickles taste just as equally sweet and tangy as you'd imagine. Less acidic and much more sugary than a regular pickle, the Tropickles' flavor hits your mouth all at once upon your first bite. The fruit punch makes them seem even juicier, and there's no shortage of a tropical aftertaste. If you're an adventurous eater who loves both salty pickles and sweet fruit punch, you just might be surprised by how much you love this unexpected combo.
These babies arrived on store shelves on July 14, so keep your eyes peeled the next time you're grocery shopping at Walmart.
Image Source: POPSUGAR Photography / Erin Cullum