Where to Buy Oreo Drink Mix
Oreo Drink Mix Is a Thing, and Please Excuse Me While I Shamelessly Dunk Oreos in It
As POPSUGAR editors, we independently select and write about stuff we love and think you'll like too. If you buy a product we have recommended, we may receive affiliate commission, which in turn supports our work.
There's nothing quite like the sheer gastronomic joy associated with dunking an Oreo in a cold cup of milk, but that joy has officially been kicked up several notches now that Oreo Drink Mix exists. Oreo's August debut of this powdery concoction somehow managed to slip under the radar, likely due to the cult cookie brand's other exciting releases, but it's time we give it the attention it deserves! Made to be stirred into milk à la Ovaltine or Nesquik, Oreo Drink Mix stars actual Oreo cookie crumbles, and every container holds enough to make 32 eight-ounce servings of rich, chocolaty milk with 11 grams of sugar per glass.
The decadent powder is currently on shelves at several grocery stores, including Food Lion, Hy-Vee, Southeastern Grocers, Albertsons, and Woodman's Markets, according to a representative of Kerry Foods, the company responsible for making the product in tandem with Oreo. If your go-to store isn't one of the lucky chosen suppliers, you can also snag the Oreo Drink Mix from Amazon Prime to have the chocolate-flavored goodness delivered straight to your doorstep in a matter of days.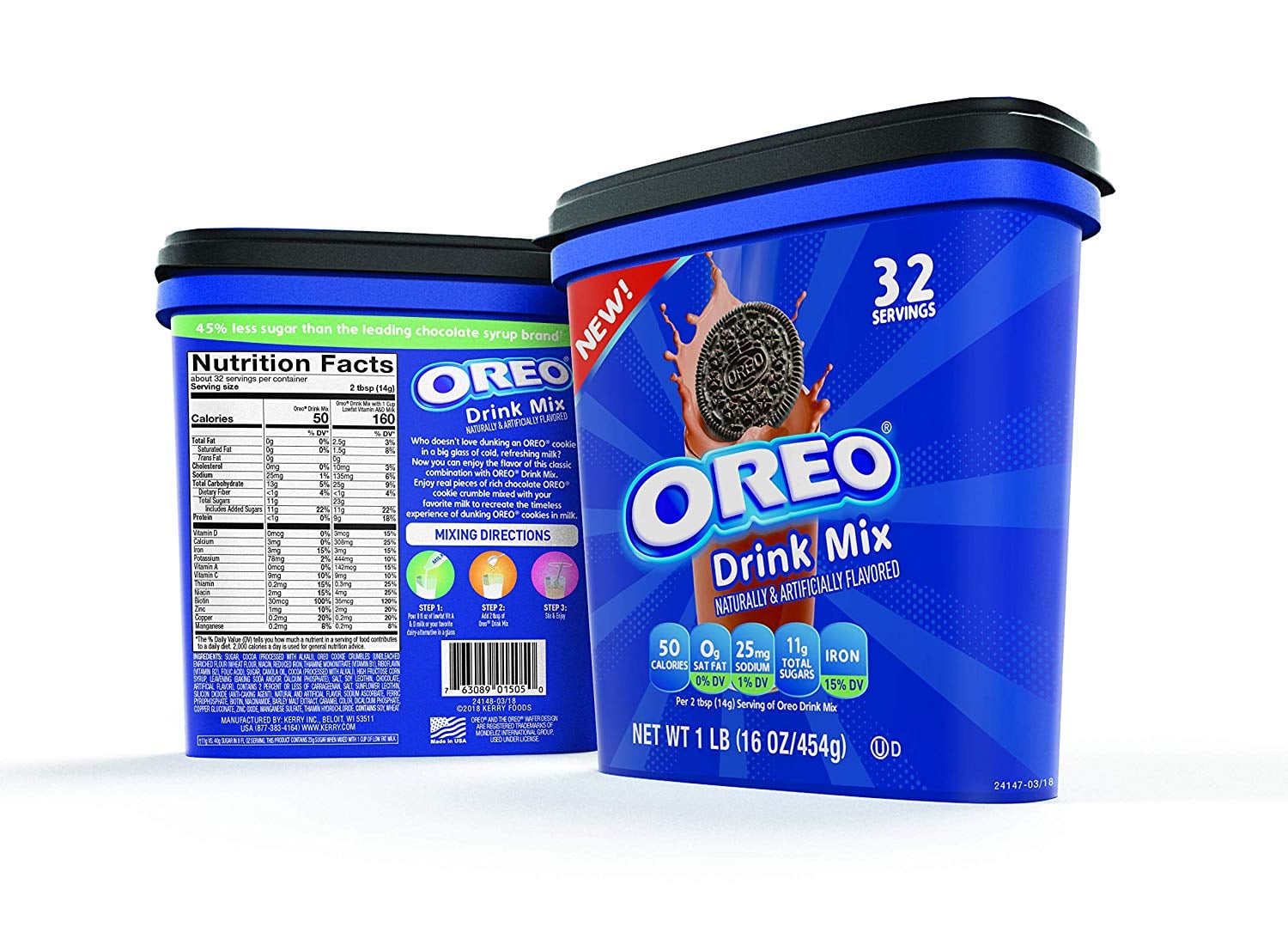 Oreo Drink Mix ($11)