I Want Aldi's Peanut Delight Maple Spread on a PB&J ASAP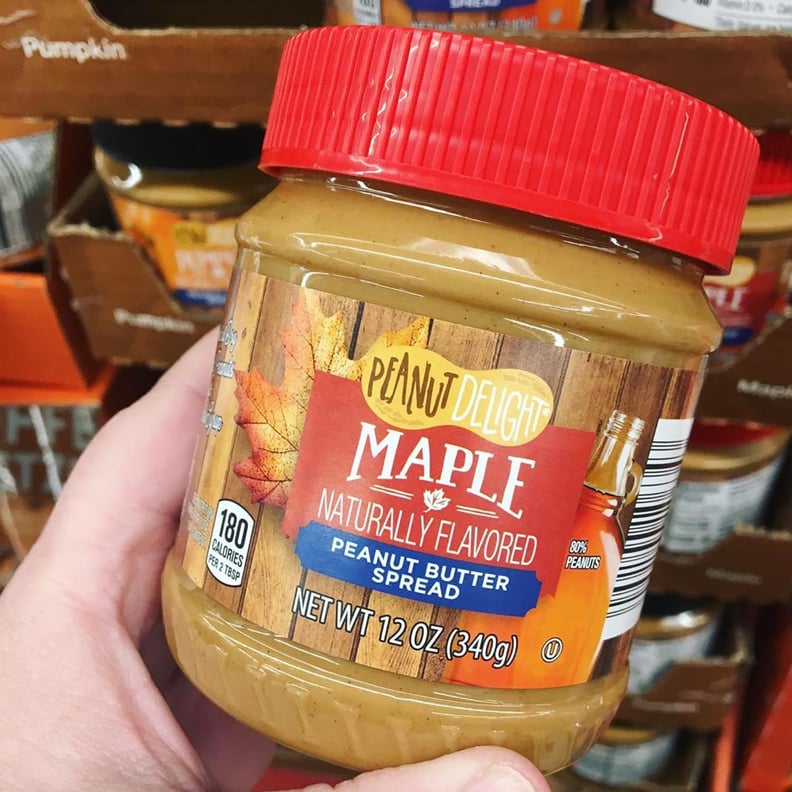 Seasonal snacks are one of my favorite parts of Fall, and Aldi is celebrating the season with Peanut Delight Maple ($2) and Peanut Delight Pumpkin Spice Peanut Butter Spread ($2) — so, yeah, I'm pretty freaking excited. The maple and pumpkin-spice-flavored peanut butters are available exclusively at Aldi for a limited time and are basically the perfect excuse to Fall-ify everything from waffles and toast to bagels or Greek yogurt. But let's be real: I'm probably just going to end up eating it straight out of the jar with a spoon.
Considering Aldi has already unveiled seasonal treats like Sparkling Pumpkin Spice Juice, Pumpkin Spice Cheese, and Orange Caramel Macchiato Cupcakes, these Fall-flavored spreads are just another way to add a hint of Fall to our plates. Keep scrolling to take a closer look at these Fall-inspired peanut butters ahead.