Dunkaroos Are Coming Back in Summer 2020
It's Officially Official: Dunkaroos Are Coming Back This Summer!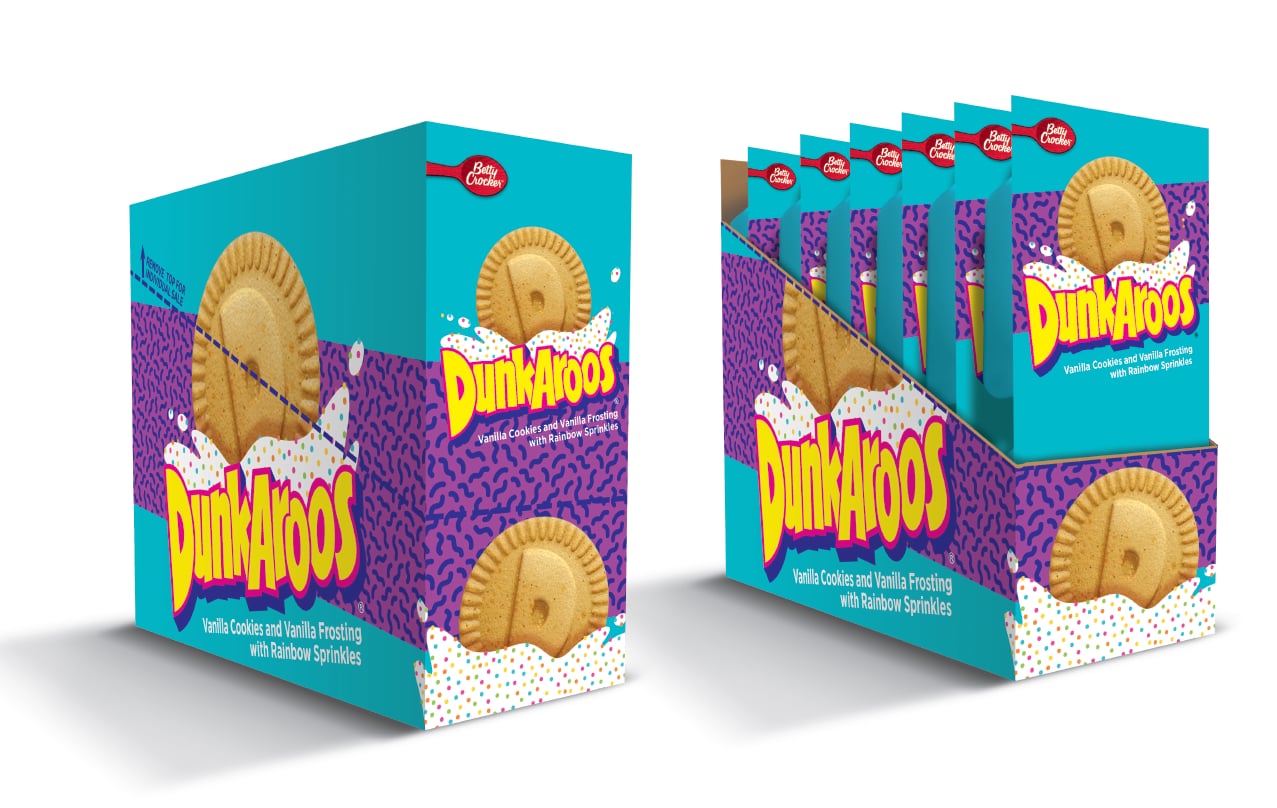 This is not a drill, '90s kids: Dunkaroos are making a comeback this year! Rumors of the nostalgic cookie's return first began spreading months ago, which only heightened after the brand quietly started official Instagram and Twitter accounts in January. Dunkaroos finally put our curiosity to rest and confirmed the news on Feb. 3 by sharing a '90s-tastic Instagram video compilation captioned "🚨Definitely coming back. Summer 2020.🚨"
General Mills's Dunkaroos made its debut to the snack scene in the '90s before sadly discontinuing in 2012. Celebrities like Kim Kardashian and Chrissy Teigen are vocally on board for a Dunkaroos revival, which is slated to happen this Summer. We're more than ready for those vanilla-flavored cookies and rainbow-flecked icing!
Image Source: General Mills