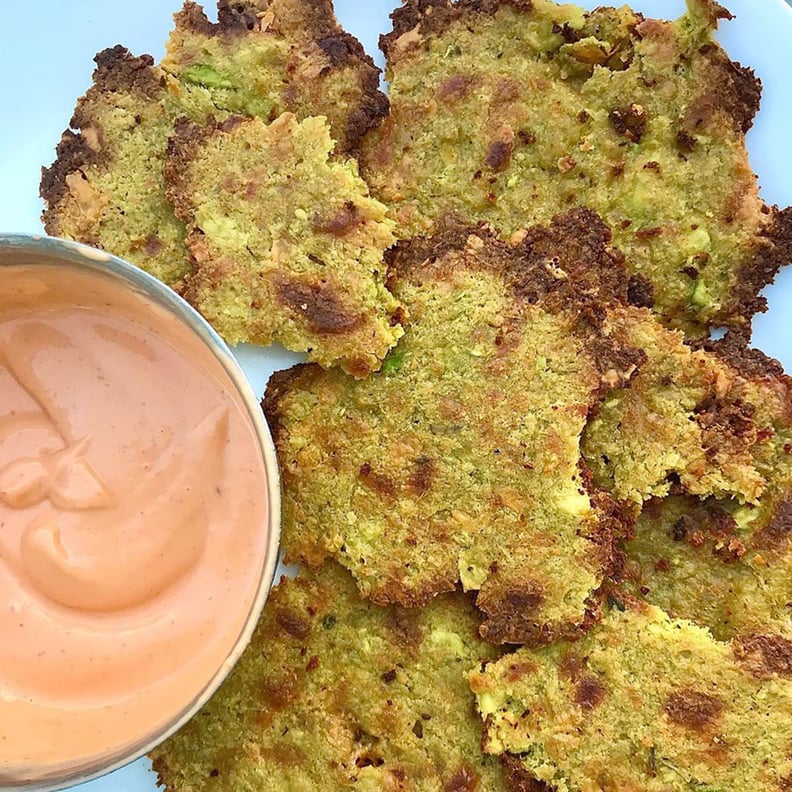 While you can certainly never go wrong with some guacamole and chips, if you're looking for a new way to snack on your avocados, these easy-to-make crispy avocado chips look absolutely delicious. We recently discovered @ketokraze's three-ingredient recipe on TikTok, where many people are following suit and making their own.
The keto-friendly recipe only requires half an avocado, shredded cheese, and parmesan, and the results are just *chef's kiss*. Here's how people are whipping up these chips:
Mash up half an avocado in a bowl.
Stir in 1/2 cup of shredded cheese and 1/2 cup parmesan.
Season however you'd like. Some TikTokers have recommended using Trader Joes's Everything but the Bagel Sesame Seasoning or Everything but the Elote Seasoning, but salt and pepper works, too.
Scoop the mixture onto a baking sheet like you would with cookie dough.
Bake for about 30 minutes at 350 degrees Fahrenheit.
Serve with salsa, ranch, or any other sauce of your choice.
As someone who is admittedly a lazy cook with little patience, the uncomplicated recipe is definitely calling my name. And since TikTokers have described the recipe as "super easy" and the outcome as "sooo delicious," that's enough for me to give these chip alternatives a shot. See the tasty creations ahead.