12 Edible Reasons to Move to Rome Tomorrow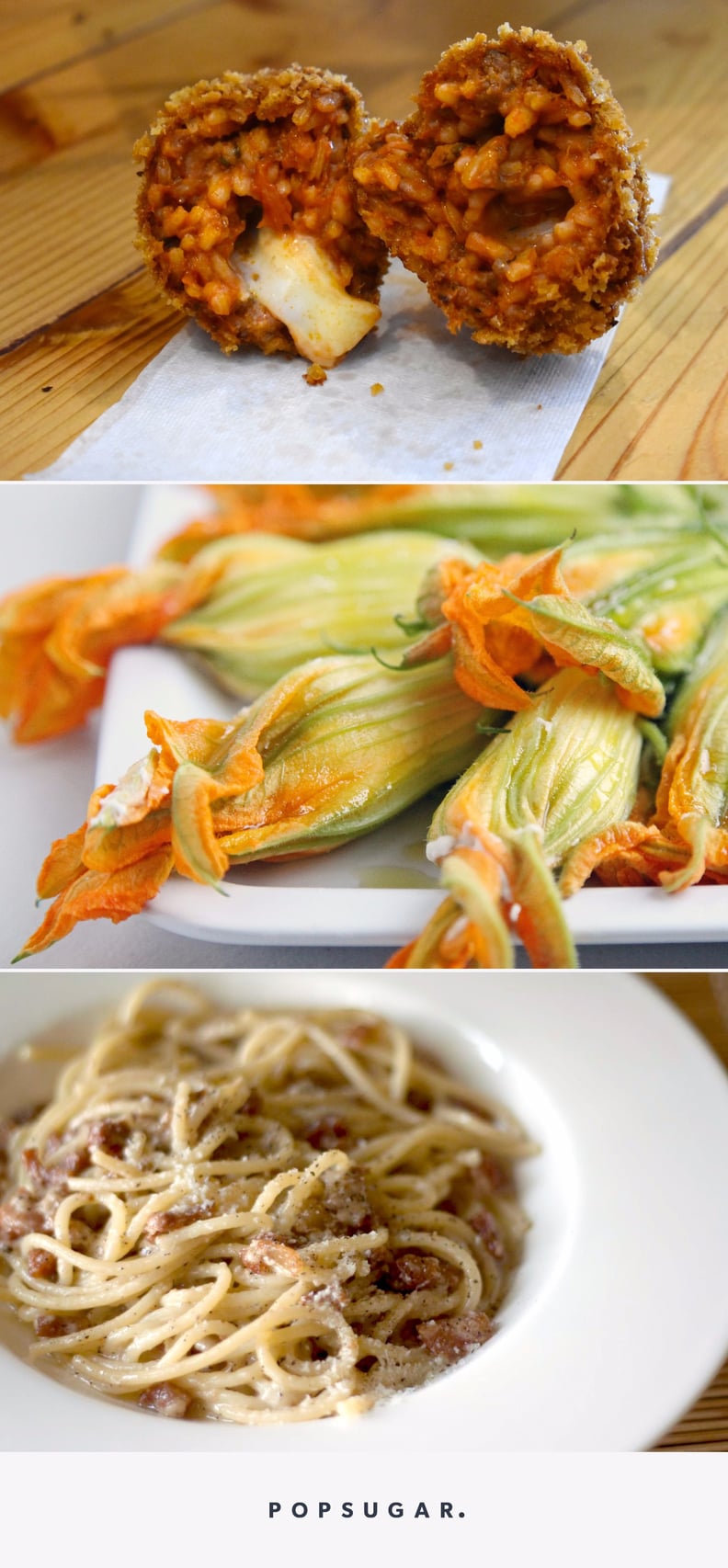 Sara Cagle
Sara Cagle
If there is a task just as important as visiting the Eternal City's fascinating historical sites, it's eating each of its signature dishes. Sure, gelato and pizza can't be missed, but Rome has a lot more to offer than these typical favorites. Here's a list of what you can find on just about any Roman menu — and which restaurants do them best. Try them all to fulfill your dream of becoming an Italian-food connoisseur.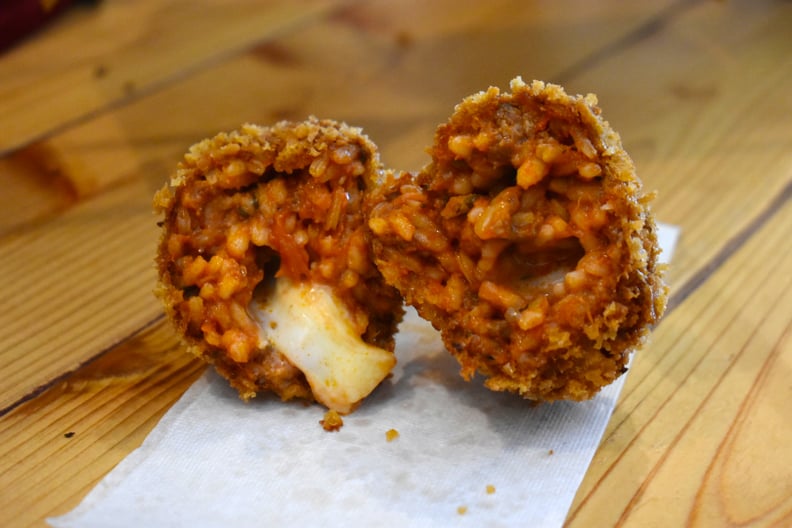 Suppli
"Suppli" comes from the word "surprise," and in the case of this irresistible Roman street snack, the surprise is a good one: ooey gooey mozzarella cheese in a ball of fried rice and tomato sauce. Crunchy on the outside and bursting with tangy, melted cheesy goodness on the inside, these handheld balls of joy make the perfect appetizer. You can find them at most pizzerias, but try the ones at Supplizio or Trapizzino for the best and most addictive.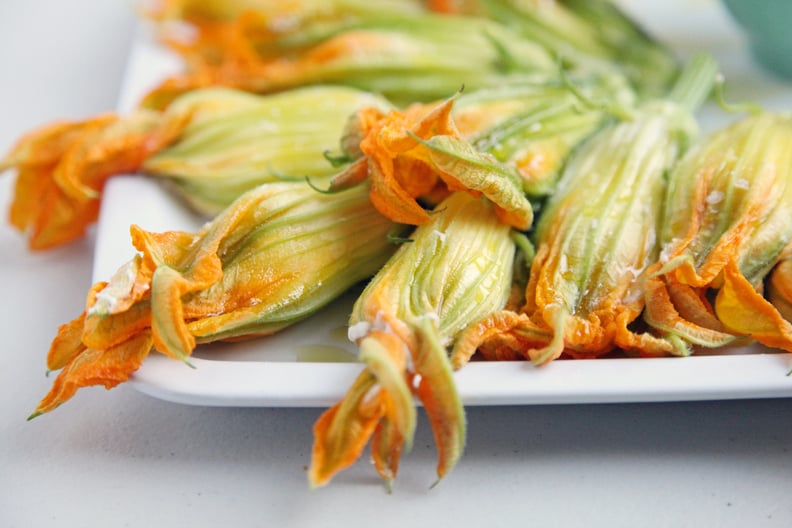 Fiori di Zucca
How do Romans prepare the pure, colorful, natural phenomenon that is the zucchini flower? By, you guessed it, deep frying it. Before they get the royal oil treatment, though, the flowers are often stuffed with anchovy and mozzarella for a snack that is at once delicate, salty, and particularly unique. Try them fried at Da Gigetto, or eat them fresh and on top of pizza at Dar Poeta.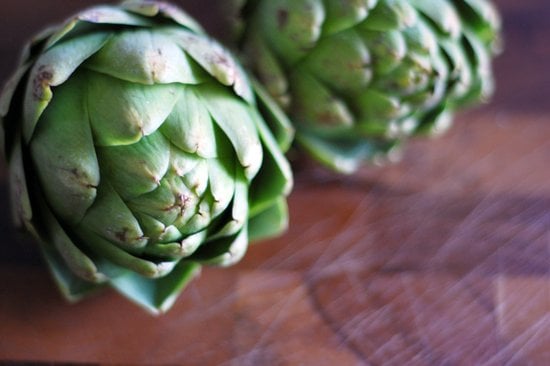 Carciofi
You won't eat many vegetables in Rome, but when you do, you'll probably eat an artichoke. One of the city's most celebrated foods, the artichoke is typically prepared one of two ways: Roman-style or Jewish-style. The former is a slowly stewed artichoke flavored with parsley, mint, and garlic. Try it at Da Enzo, where it's melt-in-your-mouth tender. The latter is deep fried. Enjoy it in all its crispy glory at Sora Margherita.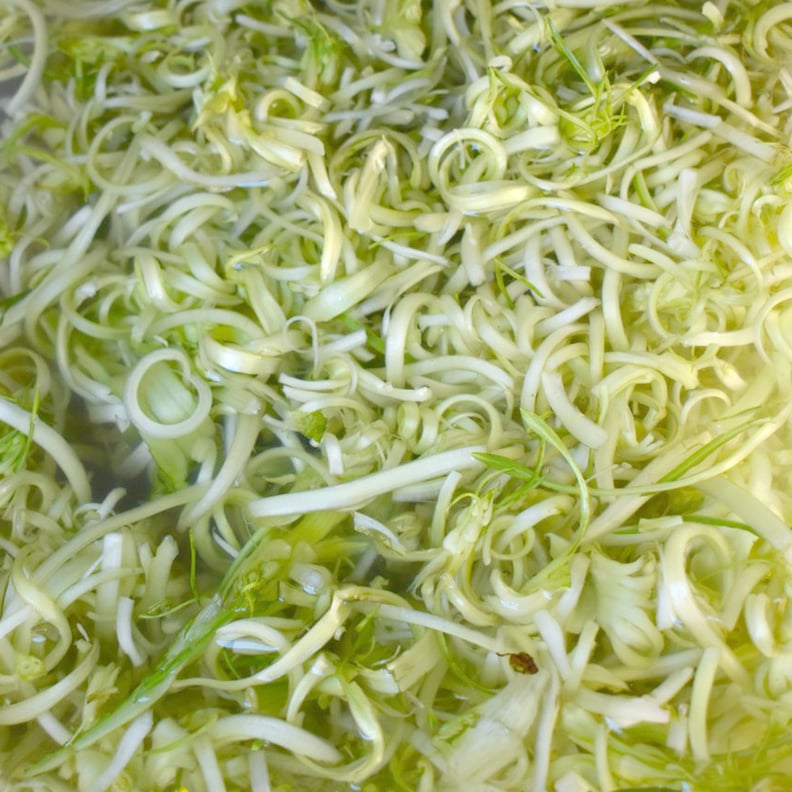 Puntarelle alla Romana
Roman-style chicory makes a welcome crunchy and salty accompaniment to any meal. The mildly bitter green is served as a salad tossed with anchovies, salt, pepper, garlic, vinegar, and plenty of olive oil. It's delicious at Maccheroni, which also has a mean gorgonzola gnocchi with pear sauce.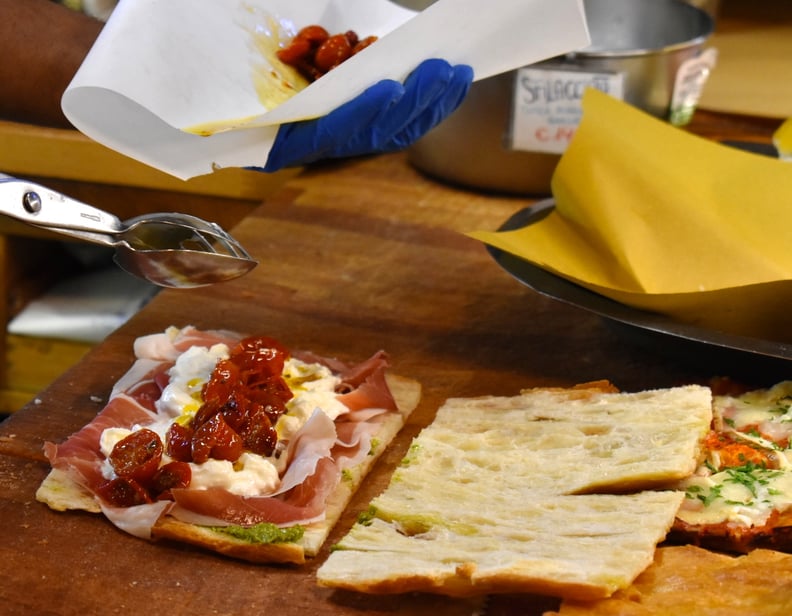 Signature Meats and Cheeses
Italians appreciate simplicity when it comes to food, especially when the ingredients are well sourced. That's why every Roman restaurant offers plates laden with temptations like prosciutto, salami, Pecorino, and mozzarella. Walking into Salumeria Volpetti, a gourmet grocery store, is like walking into a treasure chest — a treasure chest of high-quality meat. Have one of the store's knowledgeable butchers make you a custom panino, so good that every sandwich you eat anywhere else will pale in comparison. (Sorry.) In case you need an idea, you can't go wrong with a winning combination of burrata, prosciutto, pesto, and sun-dried tomatoes.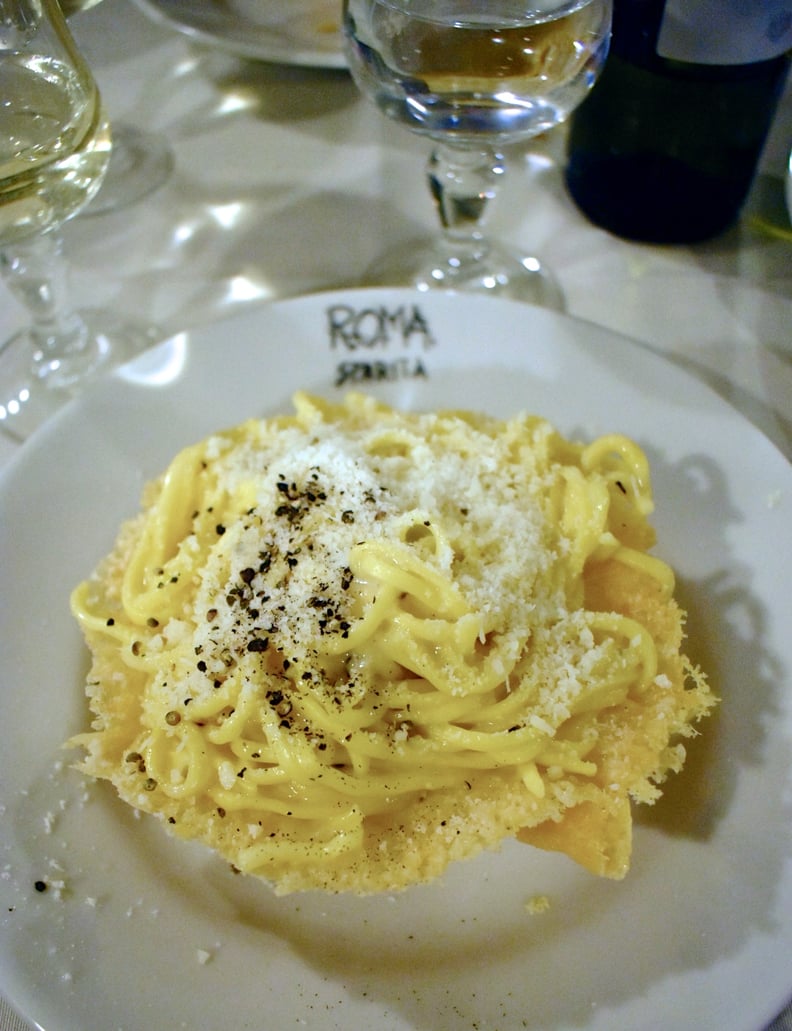 Cacio e Pepe
Of Rome's four signature pastas, this gem of a recipe is the simplest. Pasta is cooked al dente, of course, and gets all the flavor it needs from Pecorino cheese and black pepper. The secret to its creaminess isn't cream itself; it's just the right amount of starchy pasta water stirred into the cheesy pasta. The chefs at Roma Sparita have cacio e pepe down to a science. They also serve it in a bowl made of Parmesan cheese, an excuse to have your food and Instagram it, too.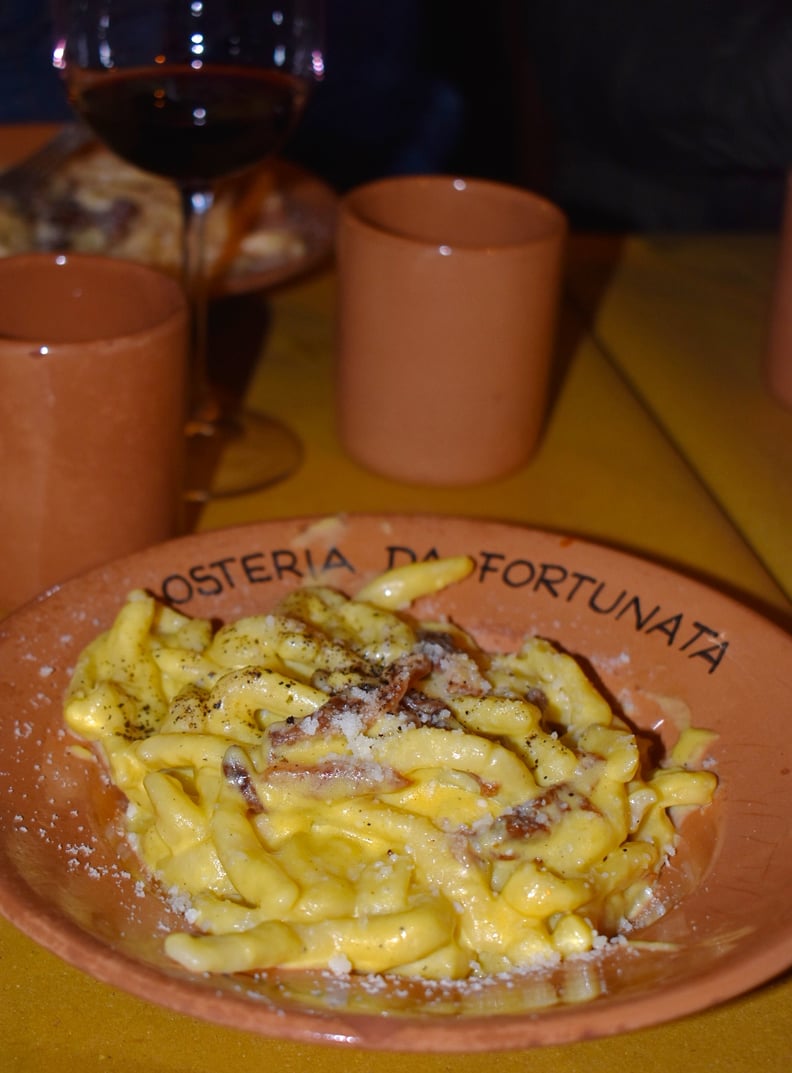 Carbonara
Carbonara is the kind of food that makes you want to hibernate — in a good way. Incredibly rich but undeniably worth it, the iconic pasta sauce is essentially cacio e pepe, kicked up a notch with egg and guanciale (smoked pork cheek). The result is a golden yellow pasta peppered with pieces of salty pork. Devour it at Osteria da Fortunata. You'll know you're at the right place when you see a woman rolling out fresh pasta dough at the window. Gricia
If you want similar flavors as a plate of carbonara but a little less richness, go for gricia. It has crispy guanciale, plenty of Pecorino, and lots of black pepper — a few ingredients that go a long way. Try Giulio Passamo L'Olio's beautiful take on the classic concoction, and polish off a bottle of one of their many red wines while you're at it.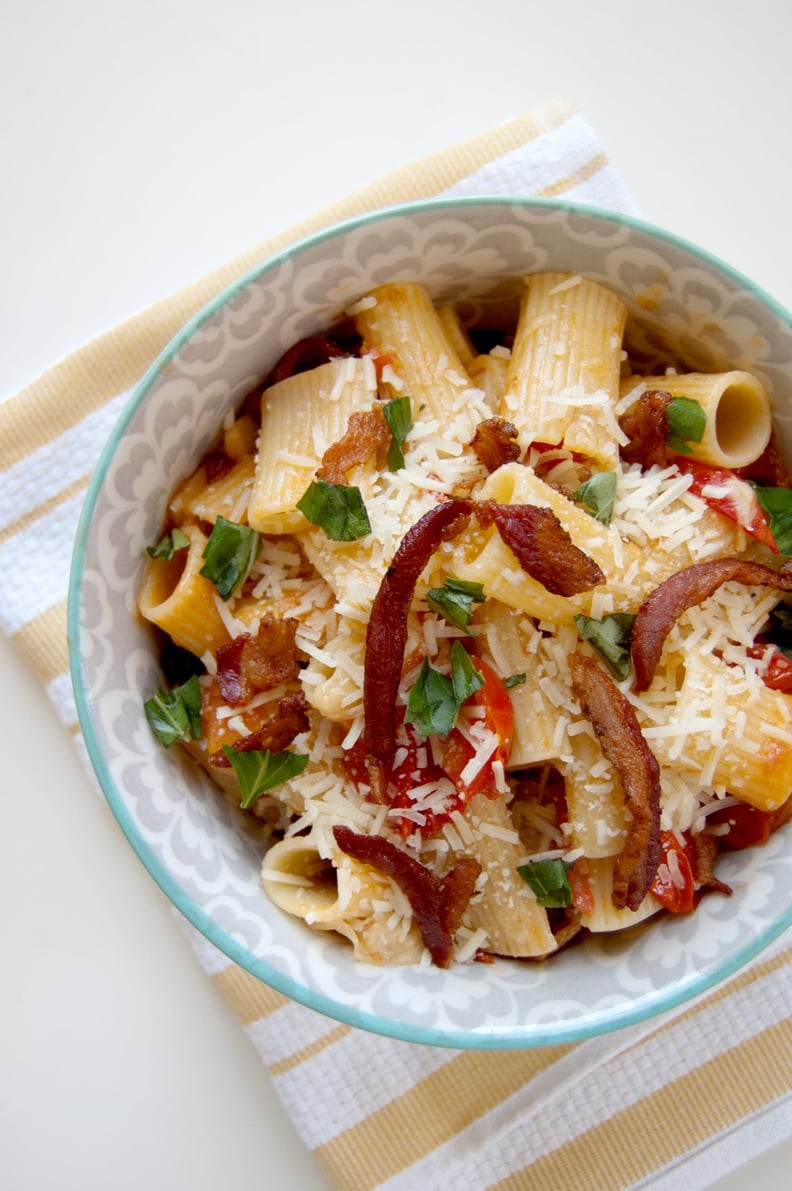 Amatriciana
Romans also like a good red sauce. Amatriciana has a tomato-and-onion base and, for extra deliciousness, also incorporates guanciale and Pecorino. Order a big plate of this tasty, tangy pasta at Fernanda or Flavio al Velavevodetto for somewhat of a break from the pounds of dairy you've been eating. Saltimbocca alla Romana
The name of this dish translates to "jump in your mouth," not because the meat is alive, but because it's just that good. Thin slices of veal are topped with sage leaves, wrapped in prosciutto, lightly coated in flour, and cooked in a pan with butter, olive oil, and white wine. It's crispy and served with thick leftover glaze from the pan, so you wouldn't be judged if, somehow, four slices jumped their way into your mouth. You can find delicious saltimbocca alla Romana at Armando al Pantheon.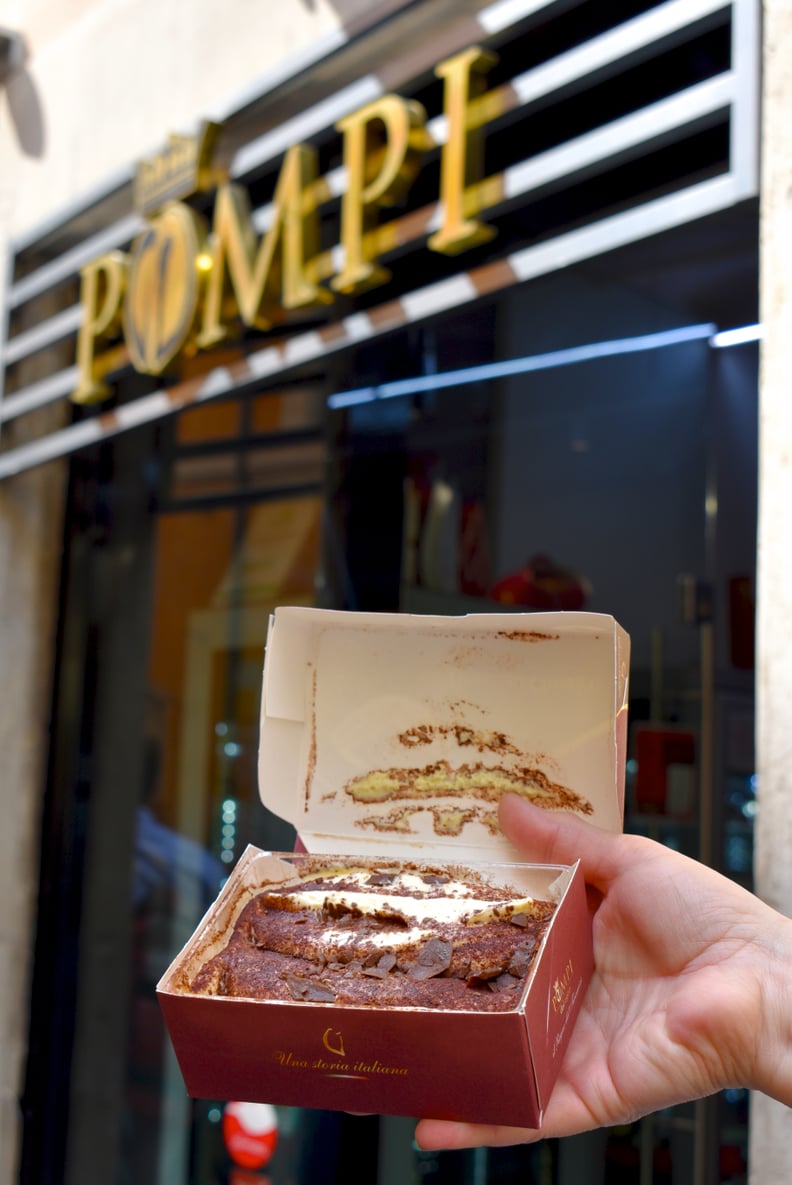 Tiramisu
It's hard to mess up a dessert made of exclusively scrumptious ingredients — ladyfinger cookies dipped in coffee, fluffy mascarpone cheese, and cocoa — but one Roman institution makes a tiramisu that's tough to beat. Pompi has been whipping up this signature layered dessert since 1960, offering a classic recipe as well as more creative versions like strawberry, pistachio, and hazelnut. There are a few locations throughout the city, but grab yours in a cute to-go box at their spot near the Spanish Steps. It'll be the best dessert in a cardboard container you've had in years, or probably ever.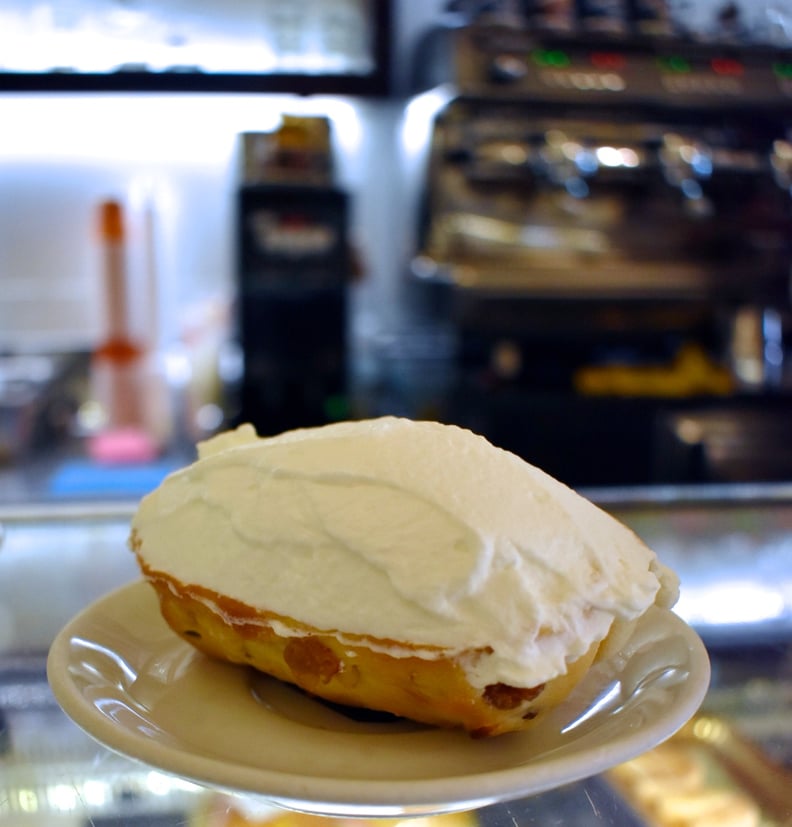 Maritozzi
As if you needed another reason to be jealous of Italians, lots of them eat sweet buns filled with whipped cream for breakfast. Maritozzi are like hot dogs, but the soft bun is studded with raisins (and sometimes pine nuts and candied citrus, too), the wiener is replaced with fluffy cream, and they're, um, a lot prettier. Pair one of these pillowy, sugary treats with an espresso at Pasticceria Regoli, and you'll have a delightfully messy breakfast to fuel your day's exploration.