11 Genius Snack Organizers to Save Space in Your Dorm Room
As POPSUGAR editors, we independently select and write about stuff we love and think you'll like too. If you buy a product we have recommended, we may receive affiliate commission, which in turn supports our work.
Moving into a dorm room can be a serious struggle, especially when you want your tiny space to be cute, comfy, and organized. On top of acquiring the usual dorm-room essentials (comforter, lamp, shower caddy, mini fridge, etc.), you have to figure out how to make it all fit without sacrificing your dream dorm-room aesthetic. While your dorm room likely comes with some places to store and organize clothes (think: a dresser and closet) an often overlooked to-do is finding a place to store all your food. (Meal plans and dining halls are great, but sometimes you just want to eat some ramen or popcorn in bed.)
We're here to help you wrangle your impressive food and snack supply so that you maximize the limited space you do have and don't attract any unwelcome visitors. Ahead, we've rounded up some genius food-storage ideas and shoppable snack organizers that'll do the hard work for you. From clever can dispensers to airtight dorm-room food-storage bins (to keep any bugs or critters out), these picks will — in the words of Will Ferrell — leave you with so much more room for activities. College, here you come.
01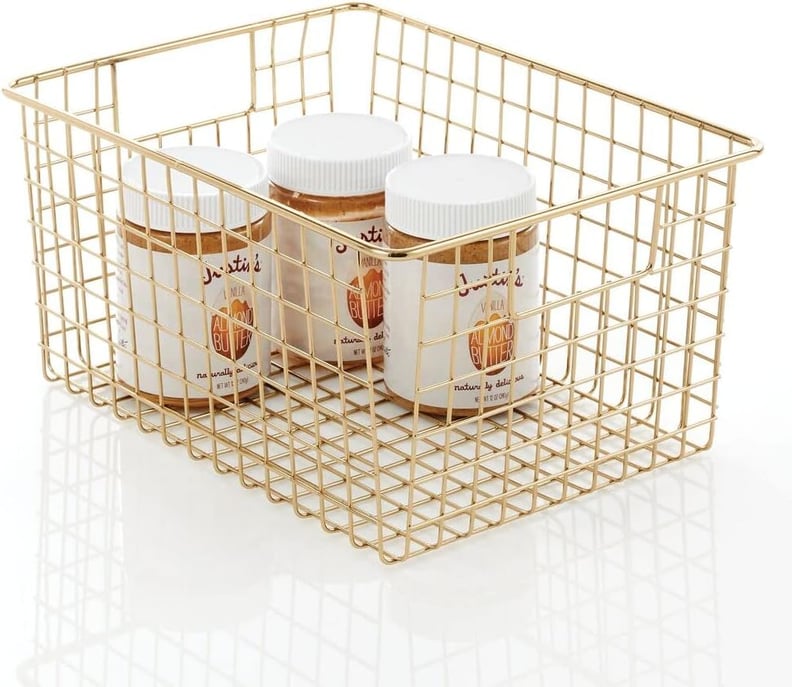 Best Wire Food-Storage Bin
MDesign Farmhouse Decor Metal Wire Food-Storage Bin ($21)
Keep things simple with something like this wire food-storage bin, which can slip under your bed or sit on top of your mini fridge while keeping things organized. They're particularly convenient if you have a bunch of boxes or jars in need of a home. If brass isn't your style, opt for chrome or black.
02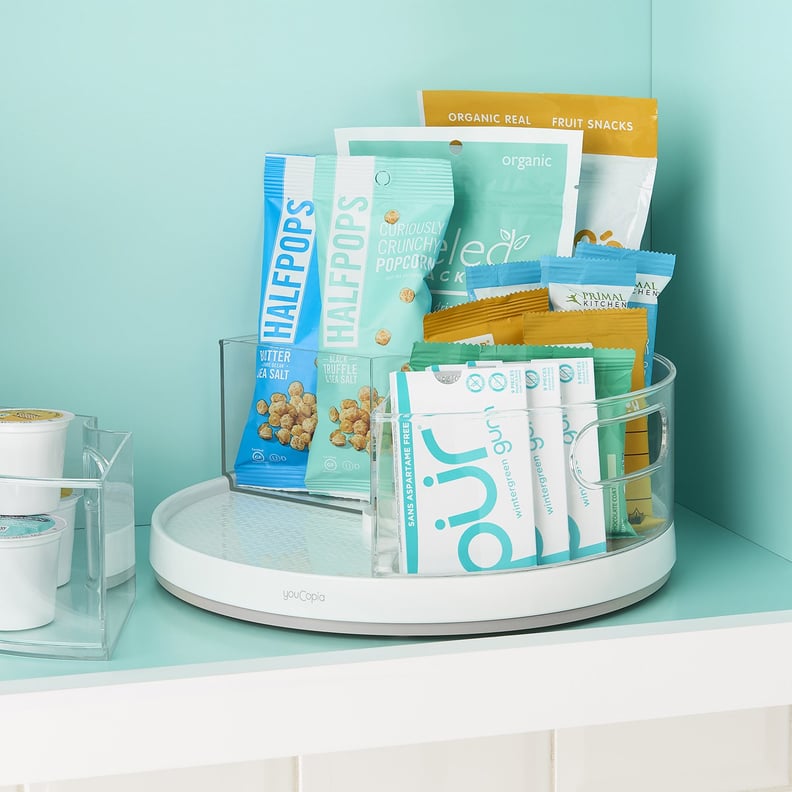 Best Lazy Susan Dorm-Room Snack Organizer
03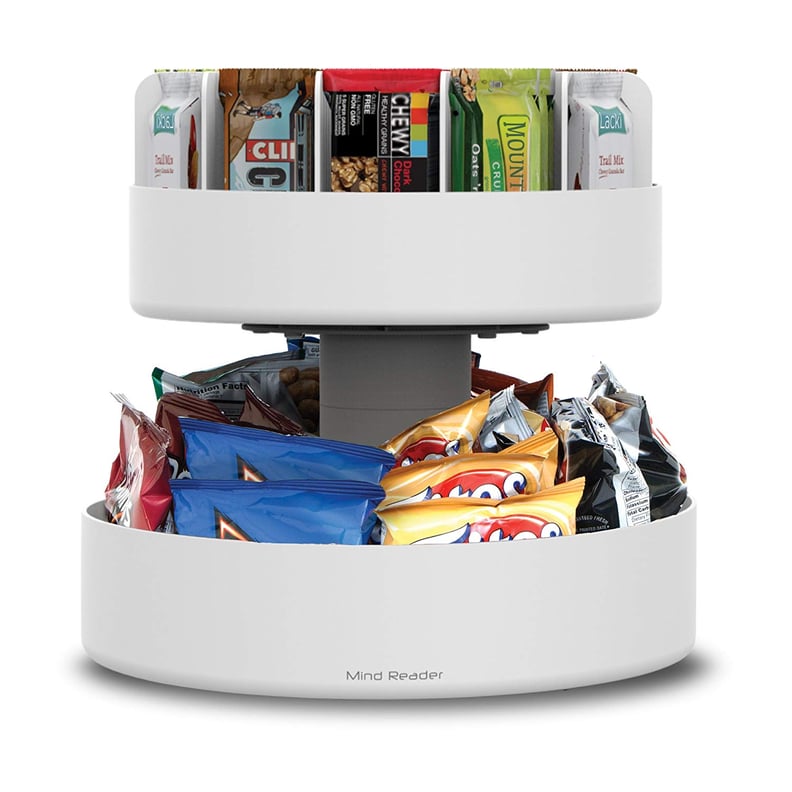 Best Large Lazy Susan Dorm-Room Snack Organizer
Mind Reader 2-Tier Lazy Susan Snack Organizer ($38, originally $40)
If you consider yourself to be a serious snacker with a diverse array of goods, this double-decker lazy Susan is a must have for conserving space. Tip: place it out of plain sight, otherwise your dorm room is about to become the place for snacks.
04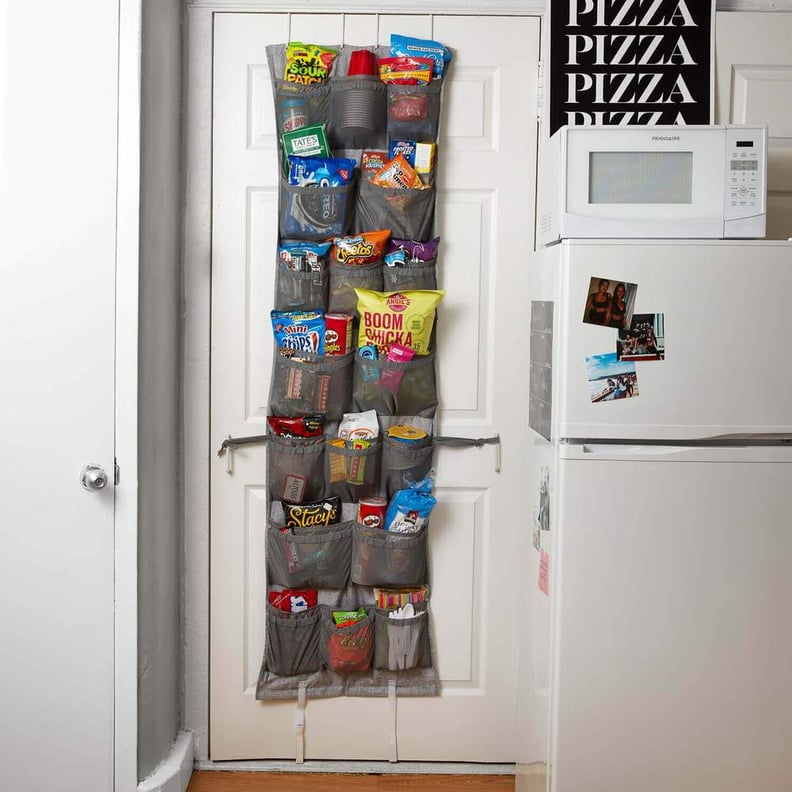 Best Over-the-Door Pocket-Food Organizer
36-Pocket Over-the-Door Organizer ($29)
If you're a Pinterest enthusiast, there's a good chance you've seen this over-the-door snack origanizer before (or at least one like it!). It's brilliant for storing shoes, but it's even more brilliant for storing snacks.
05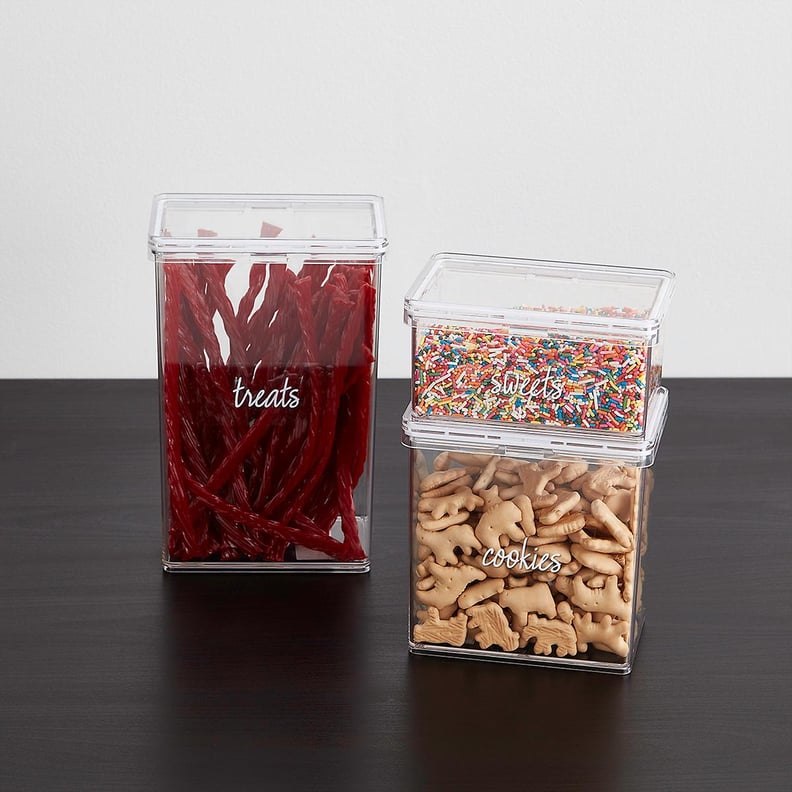 Best Sealed Food Bins
The Home Edit Pantry Canisters ($14–$19)
These tightly sealed food-storage containers make for seamless, mess-free storage and are essential in keeping bugs or other visitors from munching away on your snacks. Buy the small, medium, or large size, or an assortment of all three.
06
Best Can Organizer
SimpleHouseware Clear Can Dispenser ($10, originally $13)
Beverages count as a snack, right? Whether your go-to is sparkling water or cola, this convenient can dispenser fits right inside of your fridge to keep it neat, tidy, and organized. You'll never lose a can of soda to the back of your fridge again.
07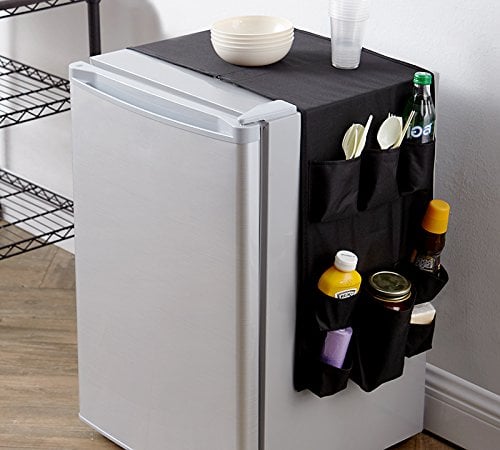 Best Over-Fridge Organizer
08
Best Rolling Cart For Food Storage
09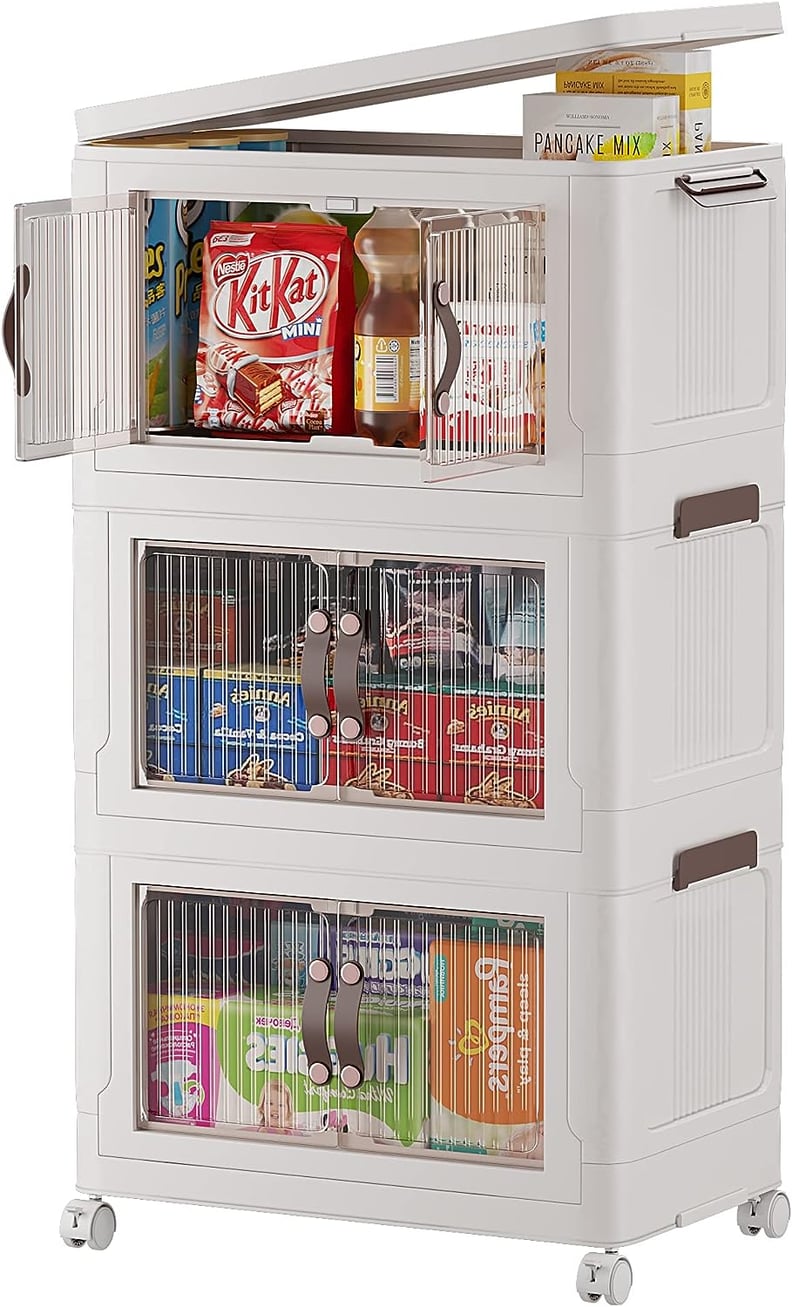 Best Enclosed Storage-Bin Rack
Klonvs Storage Bins With Lid and Wheels ($90, originally $130)
This rolling storage rack has three roomy storage spaces with double doors so you can safely stow away your snacks but still easily access what's inside. It can also roll and be folded down to slide under a bed or other furniture when it's not in use.
10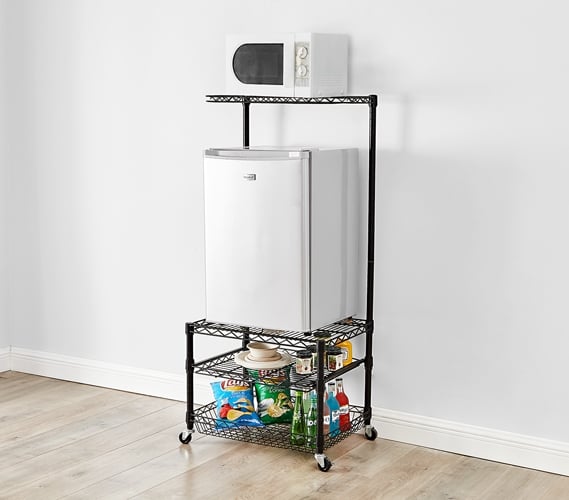 Best Mini-Fridge Cart
Suprima Rolling Mini Fridge Organizer ($136)
The good news about this rolling fridge rack is that it allows you to store your microwave on top of your mini fridge and food or dishes on the shelves underneath. Talk about taking advantage of vertical real estate!
11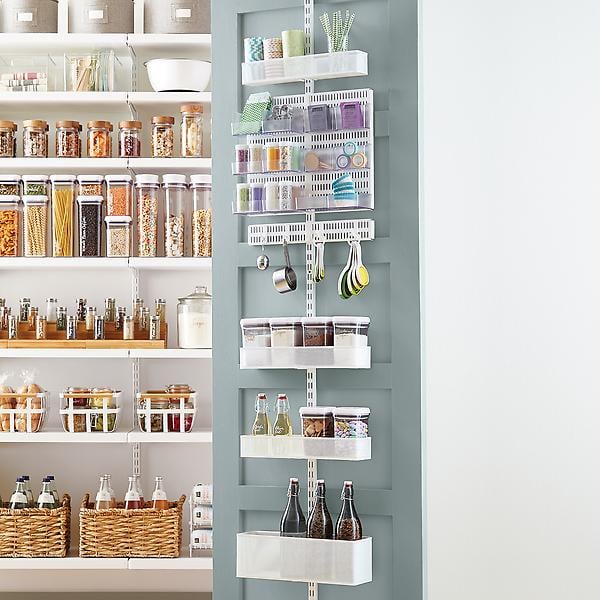 Best Over-the-Door Shelved Food Organizer