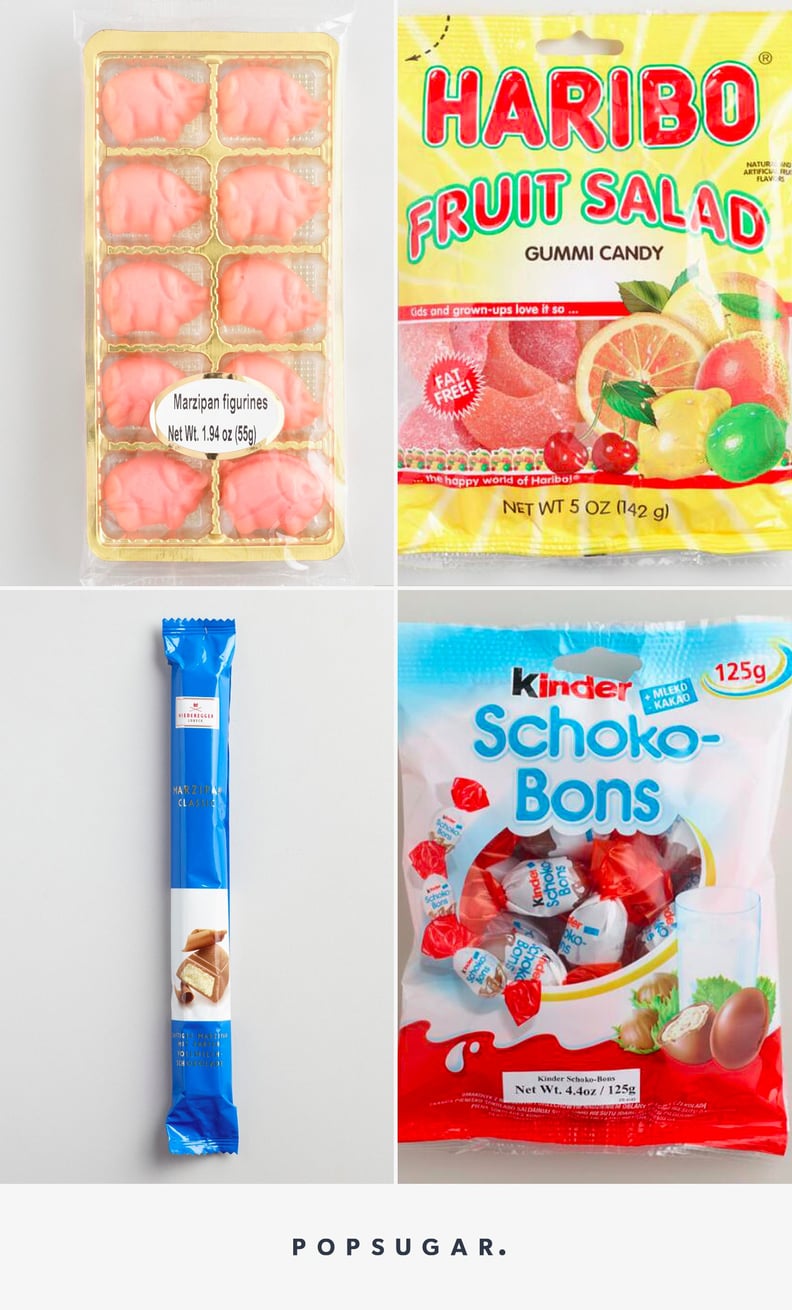 Cost Plus World Market
Cost Plus World Market
Cost Plus World Market truly has a little bit of everything, including food from all over the world. Some of the best candies come from Germany, and Cost Plus World Market stocks a great selection of them, including Haribo and Kinder, which you may not have even realized were German! Ahead, you'll find 12 of the very best German sweets and treats you can buy at the store, ranging from chocolates to marzipan to sugar-coated gummies.
01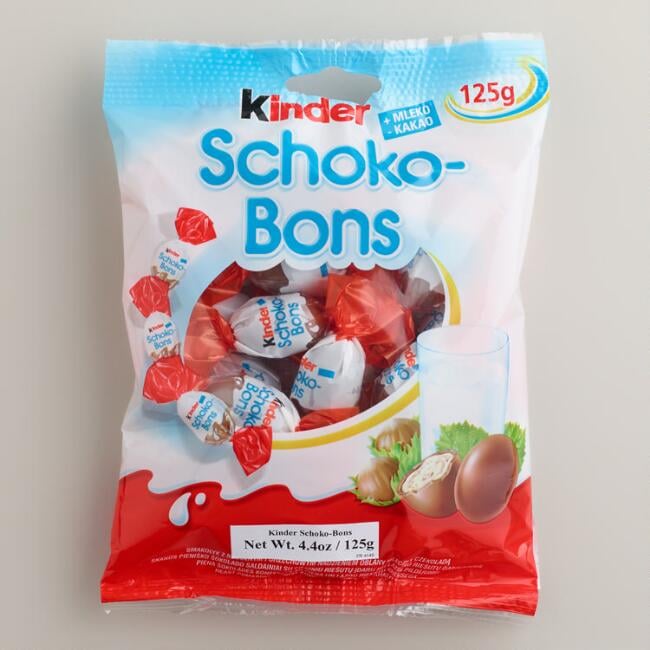 Kinder Schoko-Bons
You might want to eat this entire bag of Kinder Schoko-Bons ($6), because the creamy chocolate and soft hazelnut center are addicting.
02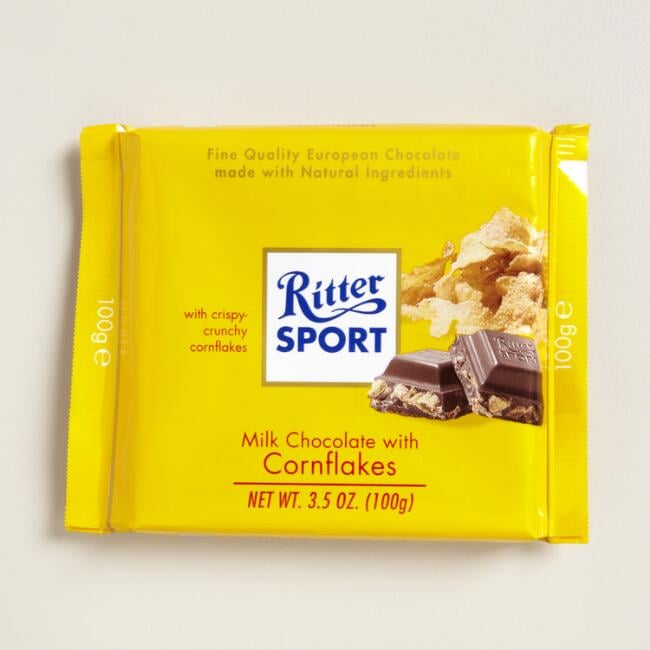 Ritter Sport Milk Chocolate With Cornflakes
By coating cereal in chocolate, Ritter basically just made a breakfast candy bar, right? The Ritter Sport Milk Chocolate With Cornflakes ($28 for 10) bar combines crunchy cereal with creamy chocolate for the perfect pair.
03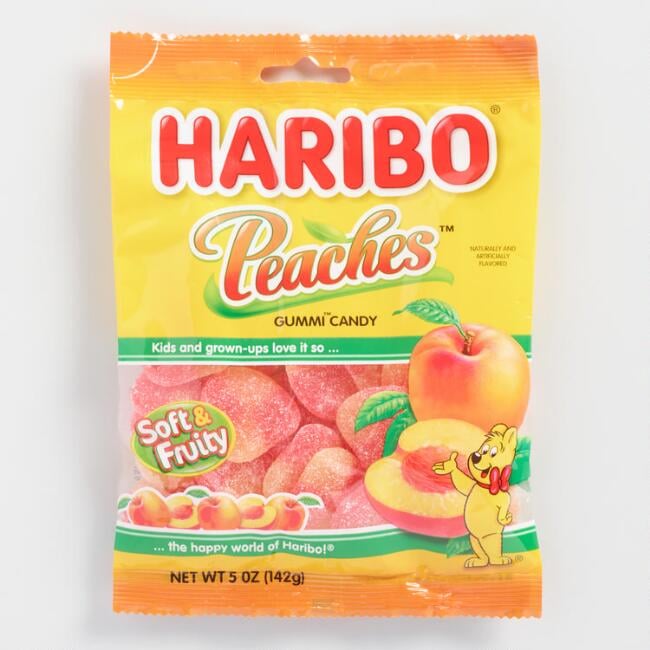 Haribo Peach Gummies
The best treat Haribo offers is the Haribo Peach Gummies ($23 for 12). They are a bit sweet with a hint of tang and are packed with peachy flavor.
04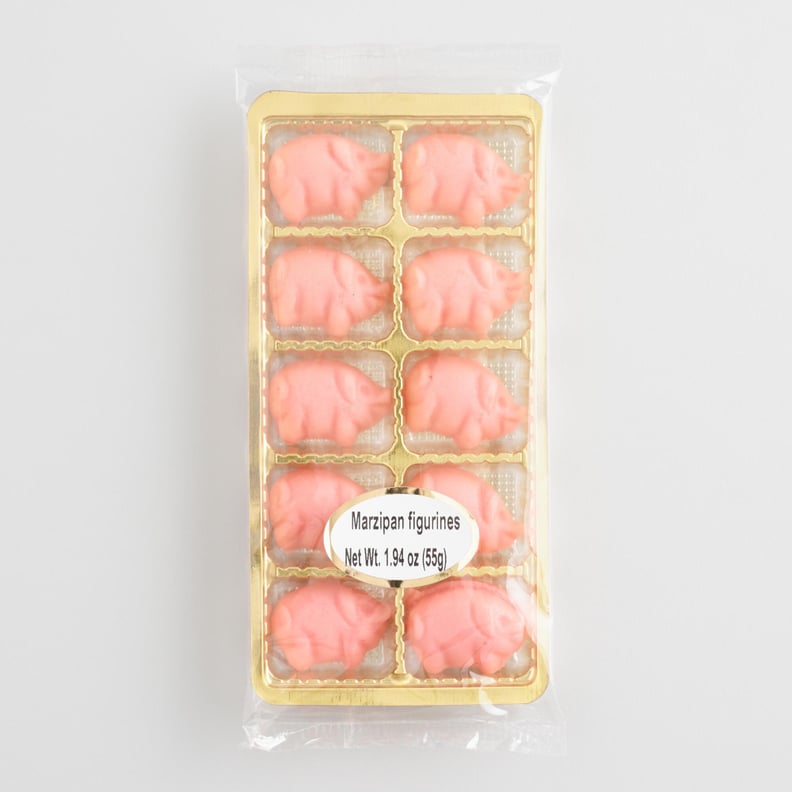 Odenwaelder Marzipan Mini Pigs
Shaped marzipan is very popular in Germany, so these Odenwaelder Marzipan Mini Pigs ($7) are the epitome of German candy. The almond-flavored chewy treats should bring you good luck in your future, as pigs are thought to be lucky.
05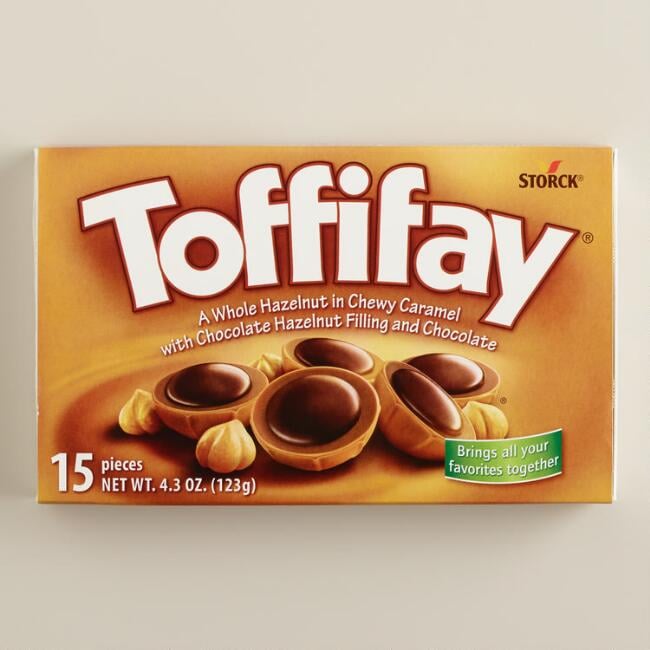 Toffifay Candy
Hazelnuts, caramel, and chocolate come together in this delicious Toffifay Candy ($3). They're layers and layers of flavor.
06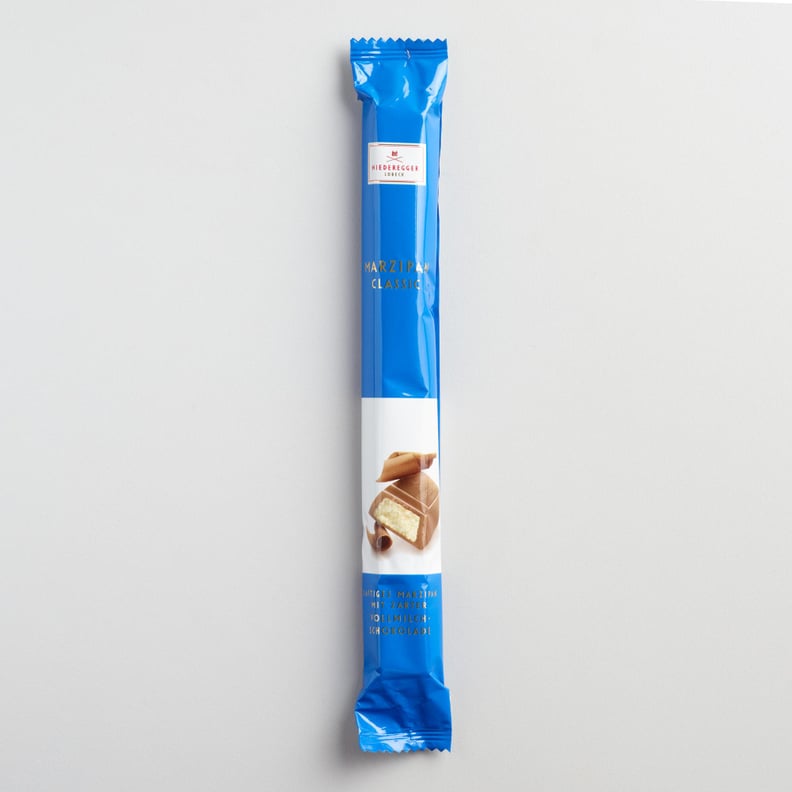 Niederegger Classic Marzipan Milk Chocolate Stick
07
Ritter Sport Milk Chocolate With Butter Biscuit
08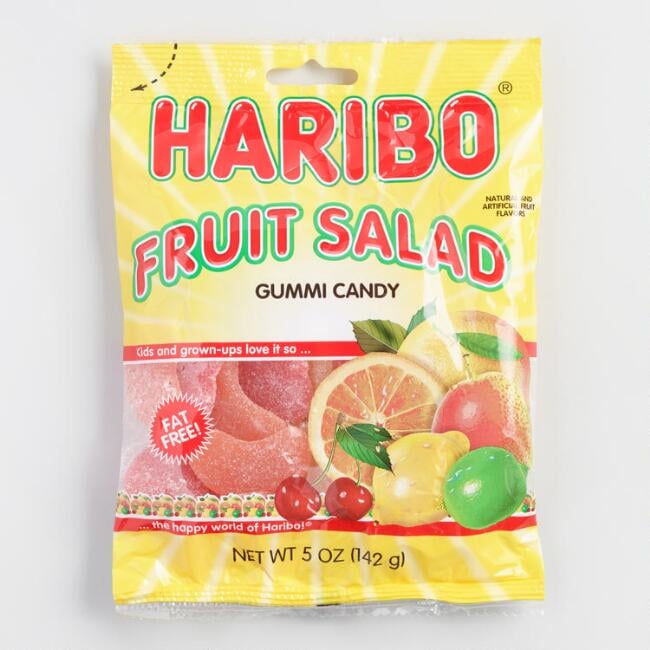 Haribo Fruit Salad Gummi Candy
Haribo comes in a ton of varieties, but one of the best options is Haribo Fruit Salad Gummi Candy ($23 for 12). With this one, you get a variety of sweet fruit flavors like cherry and lime.
09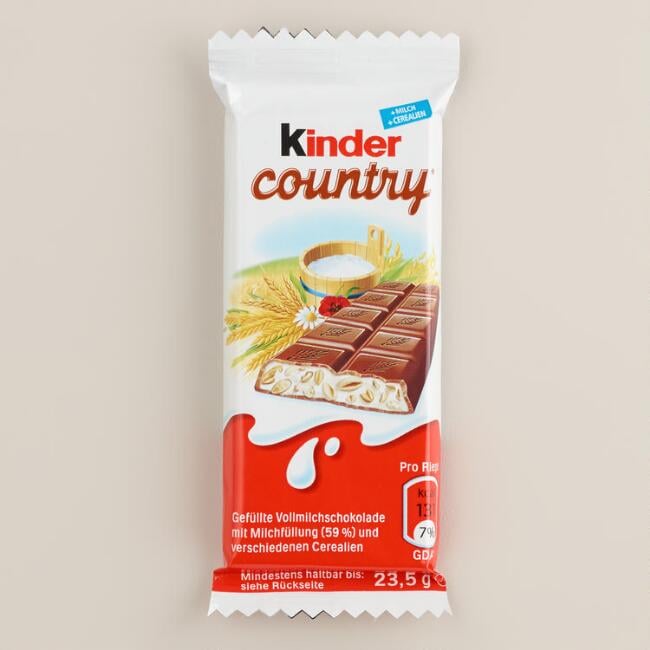 Kinder Country
The Kinder Country ($1) is puffed rice coated in creamy milk chocolate, which is basically like Germany's answer to the Nestle Crunch bar.
10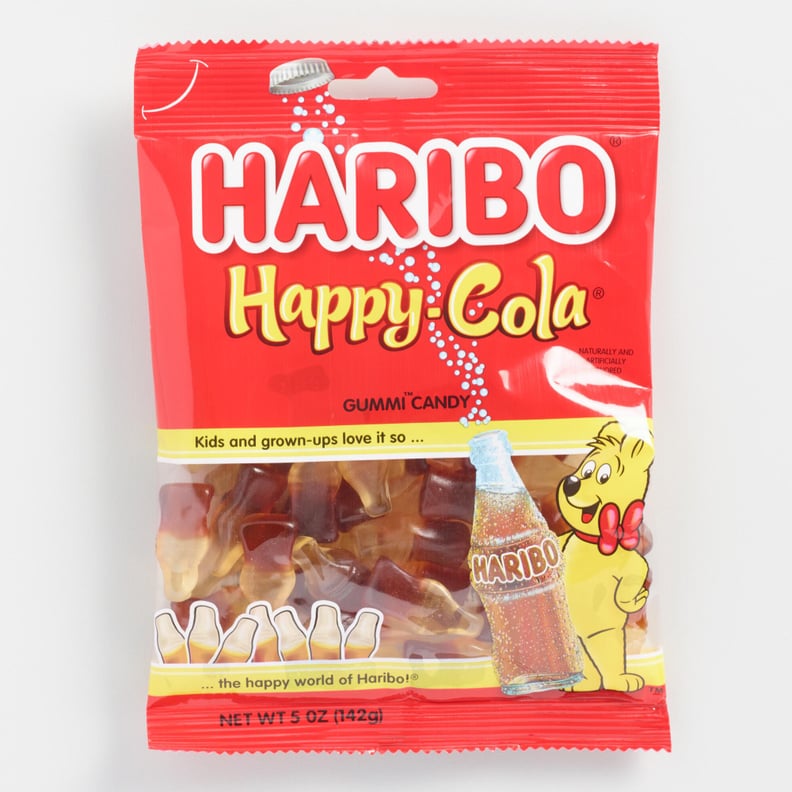 Haribo Cola Gummies
11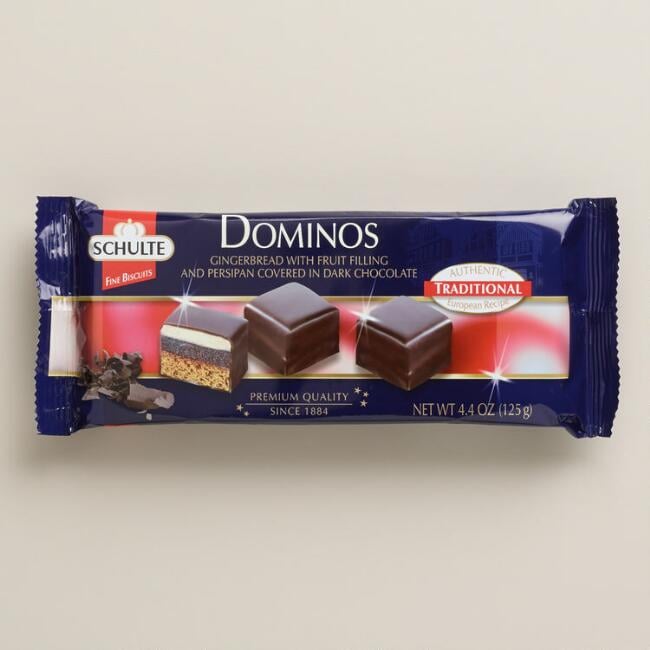 Schulte Dominosteine
This Schulte Dominosteine ($3) is a traditional German treat that features chocolate-covered gingerbread chunks that are filled with fruit and persipan, which is like marzipan but with peaches or apricots instead of almonds. Delicious!
12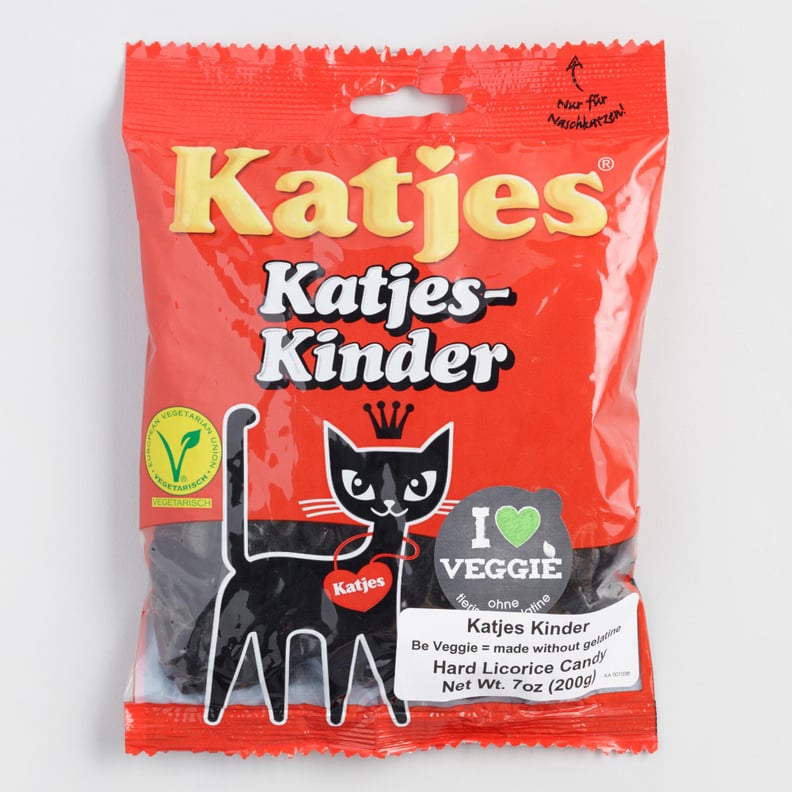 Katjes Licorice Cats
The spicy Katjes Licorice Cats ($25 for 10) are made from real licorice juice, so they're full of authentic black licorice flavor.