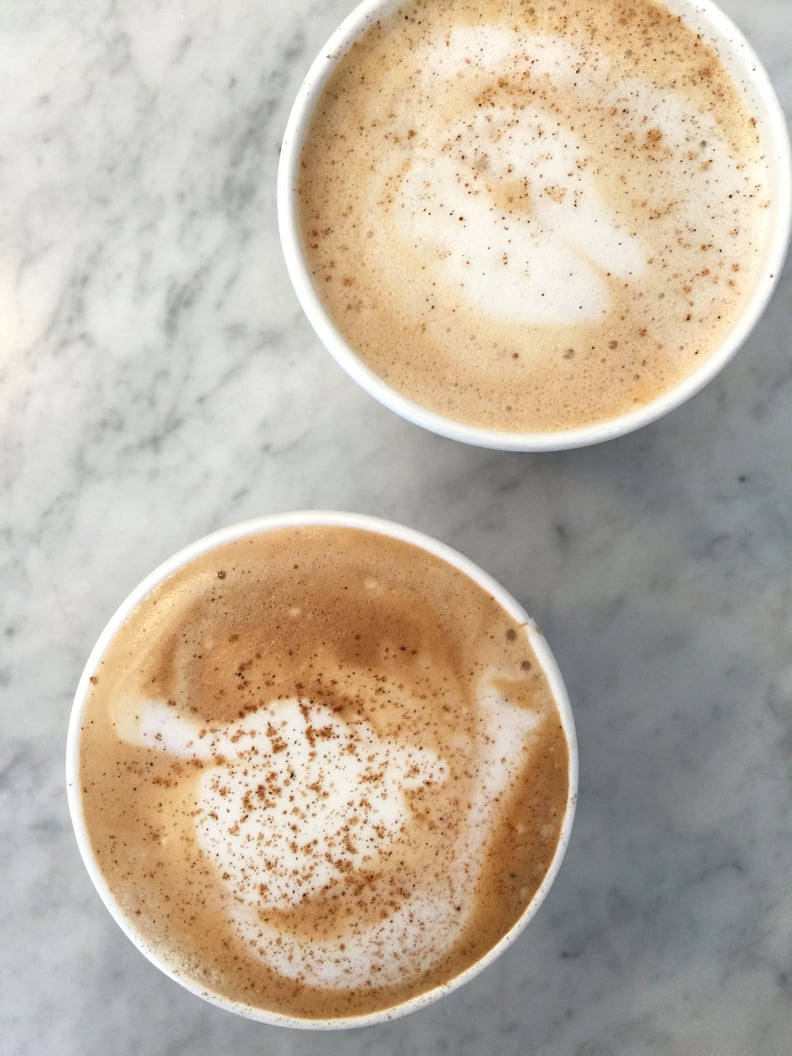 POPSUGAR Photography | Anna Monette Roberts
POPSUGAR Photography | Anna Monette Roberts
Not all pumpkin spice lattes are created equal. There are plenty of coffee shops beyond Starbucks that carry the coveted Fall beverage, and each place offers a distinctly different version so that you can get your PSL fix in a number of ways. And believe it or not, pumpkin spice season has already started, so brace yourself for the impending Instagrams and even more crowded coffee shops. Here are all the places you can get a cozy, pumpkin-y latte this Fall — consider this your pumpkin spice bucket list.
01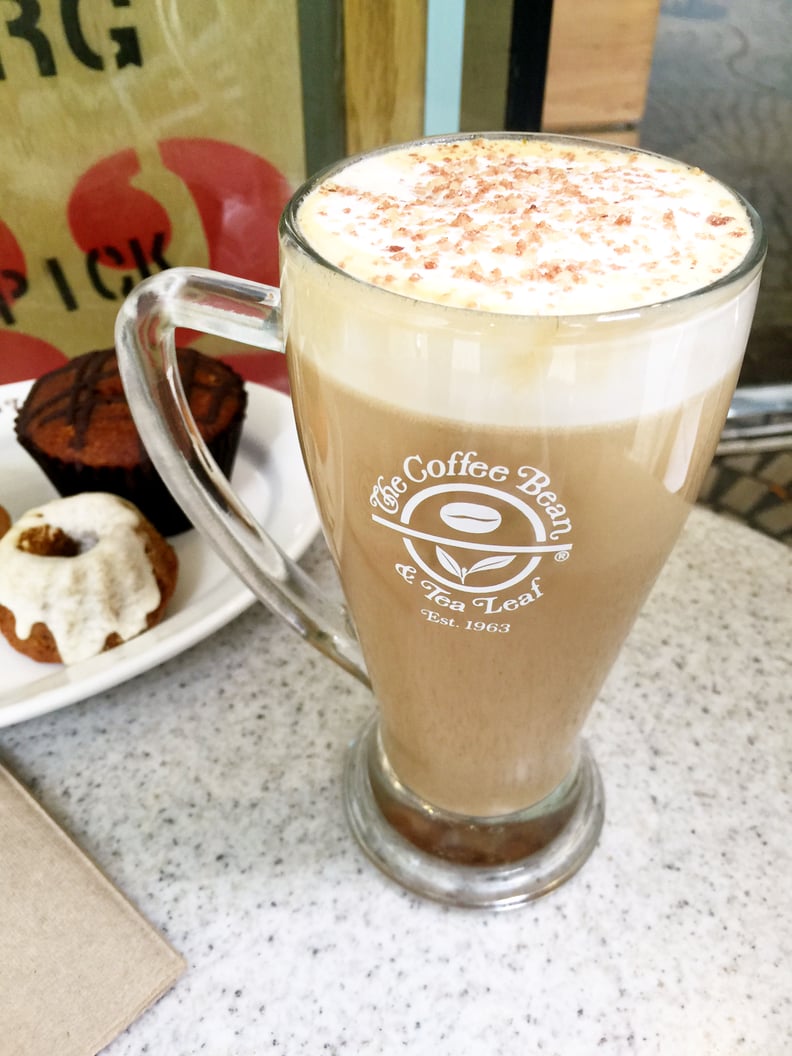 The Coffee Bean and Tea Leaf
Though it's most well known in California, The Coffee Bean and Tea Leaf has locations across the US, and its pumpkin spice latte is not one to be missed. The coffee shop specializes in a french vanilla powder that sets this pumpkin spice latte apart; you get strong notes of nutmeg and cloves along with the sweetness of the vanilla. That said, this latte is really sweet and might be too sugary for some.
★★★☆☆
Pro tip: Order it with almond milk even if you're not dairy free. The nuttiness of the almond milk rounds out the sweetness and enhances the flavors of the pumpkin and spices even more.
02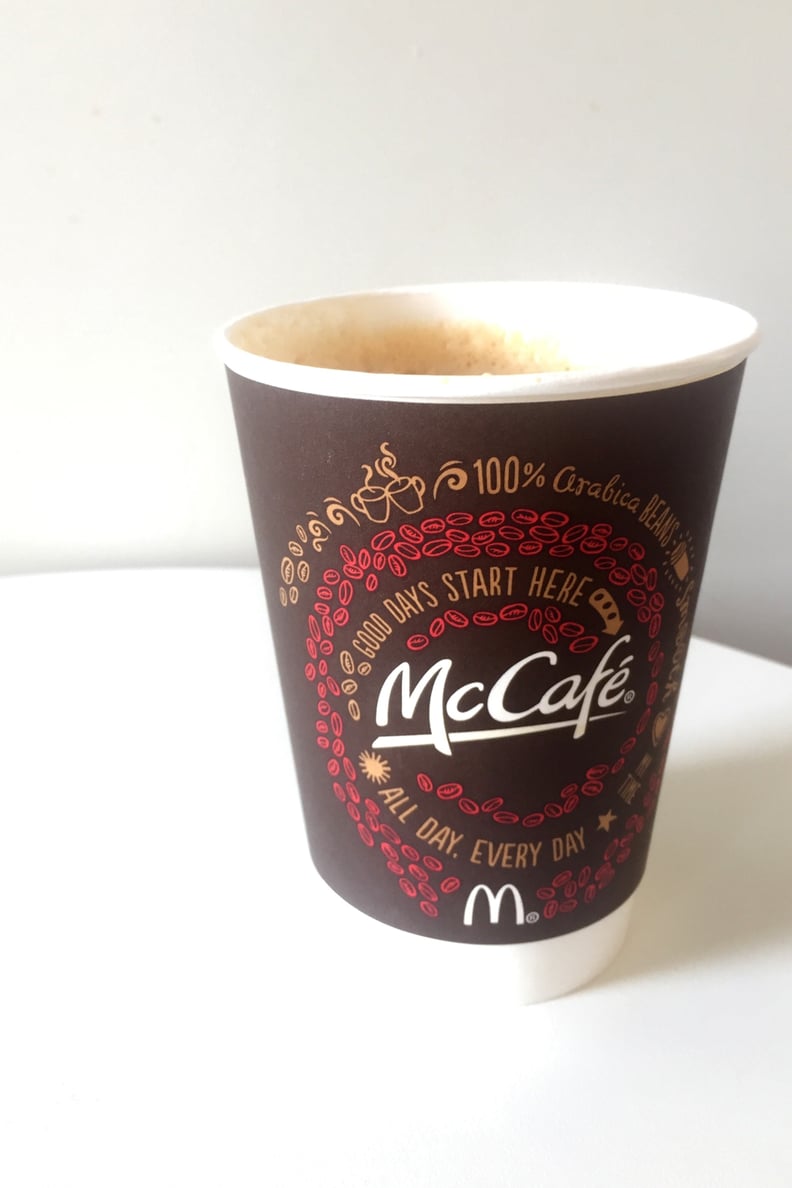 McDonald's
Believe it or not, some of our co-workers think the McDonald's pumpkin spice latte is better than Starbucks's. If you can handle really sweet coffee, you'll love this as a morning pick-me-up. Sweet, earthy, and spice-forward, this is a PSL we'll be ordering all season long.
★★★★☆
Pro tip: McDonald's doesn't offer dairy-free milk, so keep that in mind if you usually order soy or almond milk lattes.
03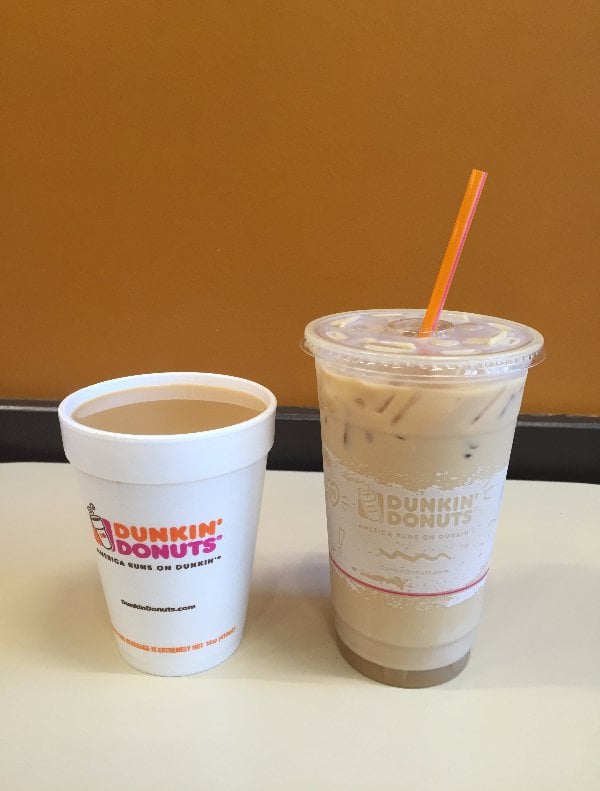 Dunkin' Donuts
In addition to a pumpkin spice latte, Dunkin' Donuts will have pumpkin spice coffee and iced coffee all season long. If you prefer drip coffee over lattes, this will be your go-to pumpkin drink in the morning. The hot coffee tastes like pumpkin pie in a cup, but it's not overly sweet and has a pleasantly nutty flavor.
★★★★☆
Pro tip: Pair it with Dunkin' Donuts other pumpkin spice products, like munchkins and doughnuts.
04
Peet's Coffee
Peet's Coffee's pumpkin spice latte is damn good. There's no artificial aftertaste whatsoever, and the pumpkin spice dusting on top is really the icing on the cake.
★★★★☆
Pro tip: Switch it up by ordering Peet's dark chocolate pumpkin spice mocha.
05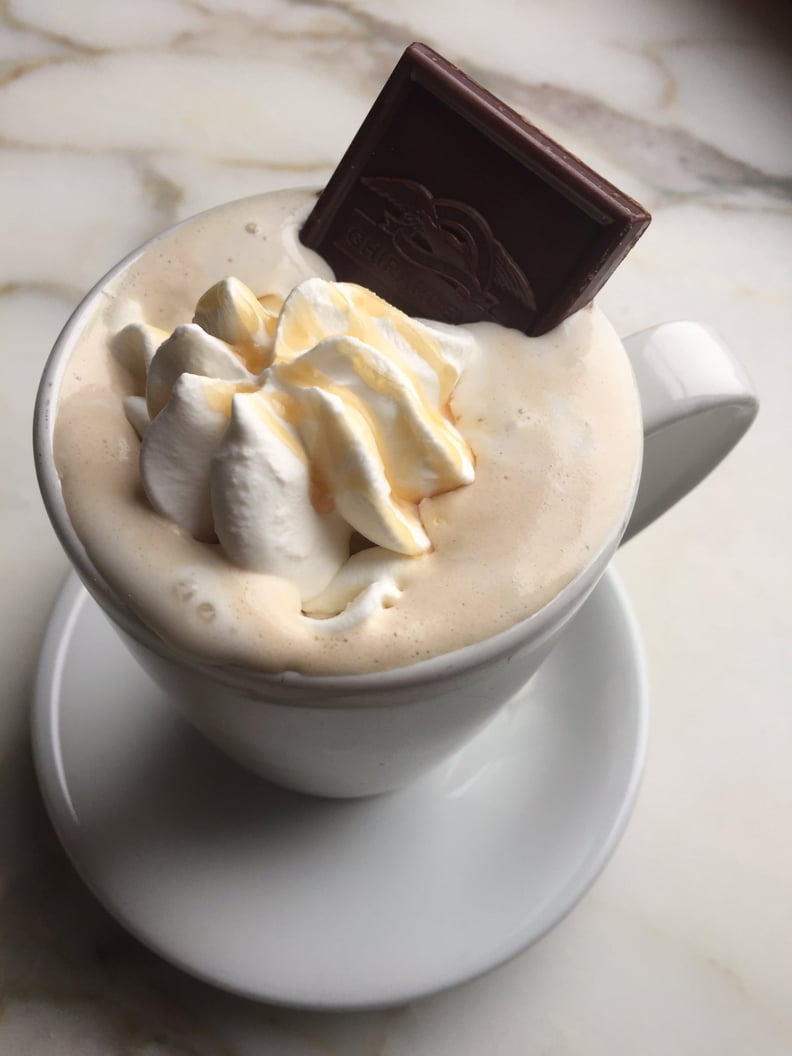 Ghirardelli
06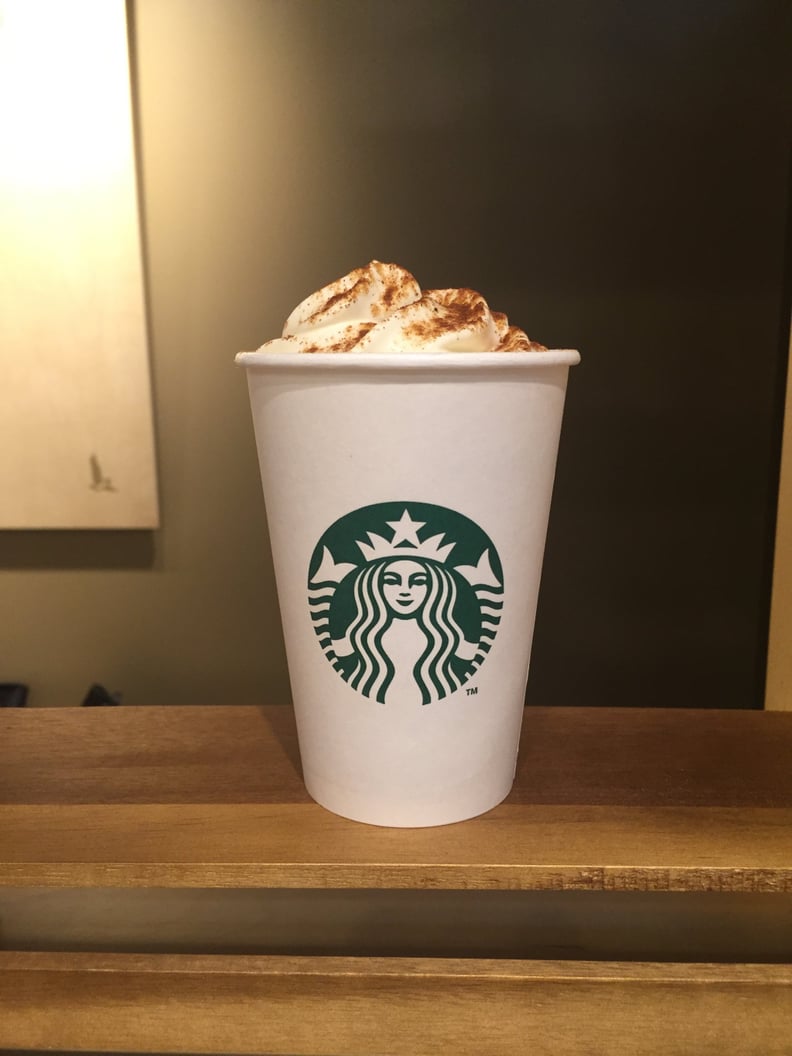 Starbucks
It's a fact: it's not officially PSL season until Starbucks steps in. Available with early access on Sept. 1 and officially launching in all stores Sept. 6, the original pumpkin spice latte is better than ever thanks to its 2015 revamp that got rid of artificial caramel coloring and introduced real pumpkin.
★★★★
Pro tip: Starbucks rolls out almond milk on Sept. 6, so try the nondairy alternative if you don't drink regular milk.