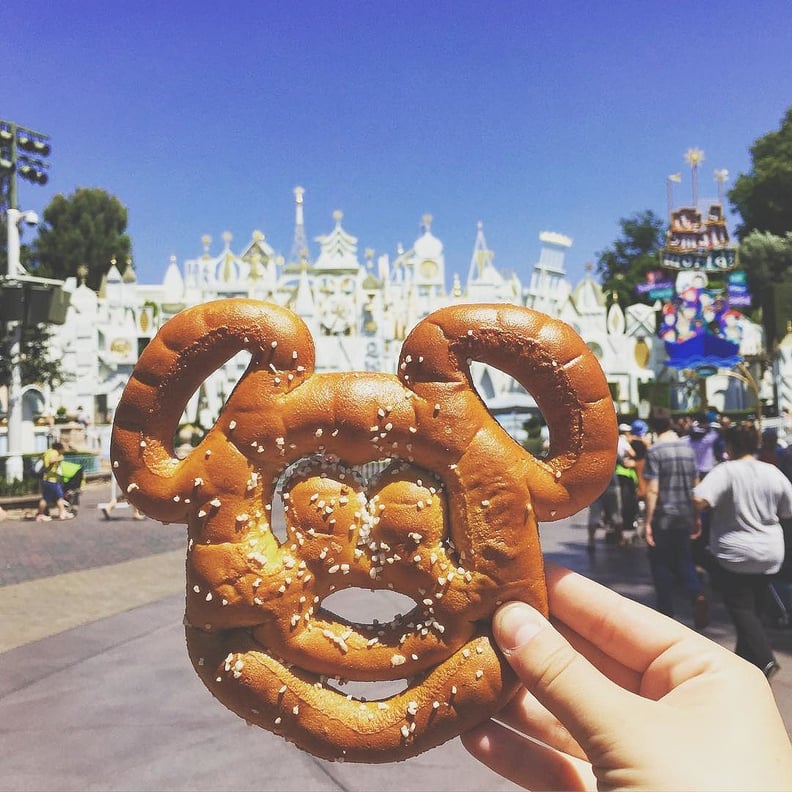 POPSUGAR Photography | Macy Williams
POPSUGAR Photography | Macy Williams
Everyone knows that no trip to Disneyland is complete without finding food that's just as magical as the attractions. But with so much to do in a jam-packed visit, it's too easy to resort to whatever's close by when you're hungry rather than taking the time to find something truly vacation-worthy. Thankfully, we have plenty of Disneyland tips and tricks up our sleeves and know exactly where you should go. We've narrowed down the 11 best on-the-go bites worth seeking out to fuel your day, from sweet treats to quick meals. Consider this every foodie's Disneyland bucket list.
Related:
01
Get an Instagram-worthy shot at the Disneyland Churro Cart.
02
Grab some refreshments in the form of a mint julep and Mickey-shaped beignets from the Mint Julep Bar.
03
Share a funnel cake from Stage Door Cafe.
04
Snag a Matterhorn Macaroon from Jolly Holiday Bakery Cafe.
05
Indulge in a mac-and-cheese-filled cone (topped with bacon!) at Disney California Adventure.
06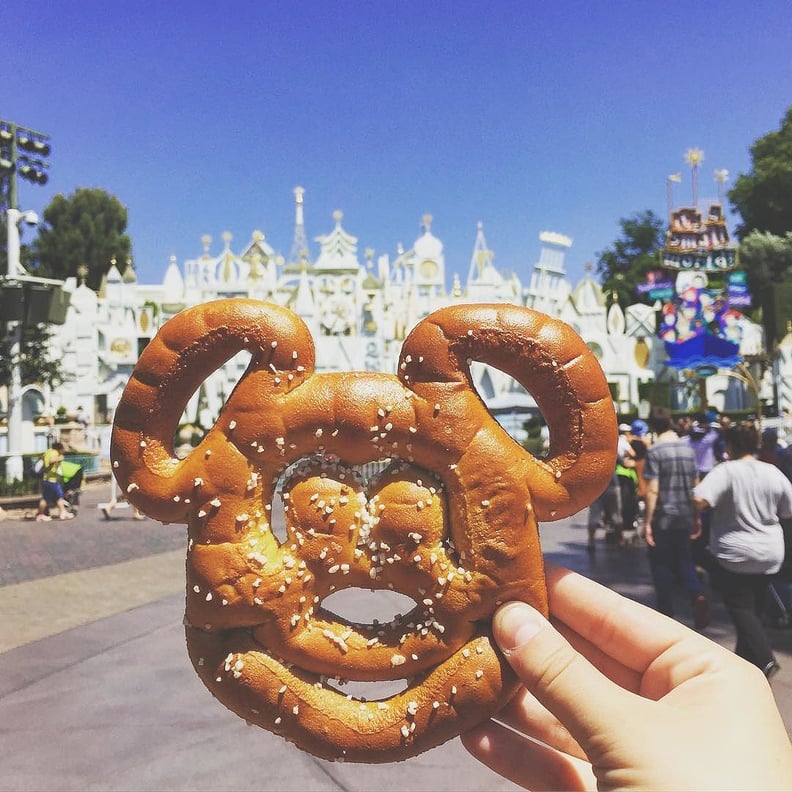 Get your midday snack fix at the Disneyland Pretzel Cart.
07
Gobble on a giant turkey leg from Frontierland.
08
Cool down with Mickey-shaped ice cream from an ice cream stand.
09
Grab a slice of pizza at Redd Rockett's Pizza Port.
10
Munch on corn on the cob from a snack cart.
11
Treat yourself to an iconic Dole Whip at Adventureland.