As POPSUGAR editors, we independently select and write about stuff we love and think you'll like too. If you buy a product we have recommended, we may receive affiliate commission, which in turn supports our work.
Candy, to me, is a food group. Some of my favorite childhood memories involve going to the candy store with my mom, and in my dream world, I would eat candy every day. To say I have a sweet tooth is an understatement, but I'm also a relatively health-conscious individual, and that's why I'm obsessed with SmartSweets. They're a low-sugar, high-fiber candy that actually tastes like candy, not cardboard. I can vouch for it because I've gotten my entire family on board. We have a jar filled with them in our pantry, and it needs to be replenished frequently.
If you've been curious about SmartSweets, or just want a healthier alternative to your favorite sweet treats, these are my four favorite flavors. They're chewy, delicious, and so easy to eat, you'll wonder why you didn't try them before. Plus, I think the bag is the perfect size; it's big enough to feel like you have a legitimate amount of candy, but it's still definitely a single serving. Sometimes I share if I'm feeling generous, but usually one bag is plenty. If you want to stock some candy that you can feel good about, these are the picks I'd recommend. Happy snacking!
04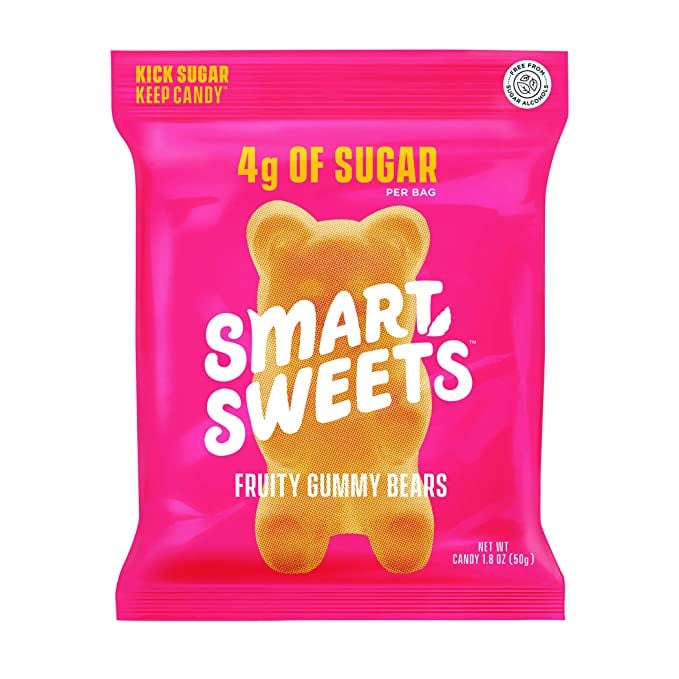 SmartSweets Fruity Gummy Bears
These SmartSweets Fruity Gummy Bears ($38 for 12) are the first flavor I've ever tasted, and they'll always have a soft spot in my heart. I think they taste just like gummy bears, and what's not to like about that?
03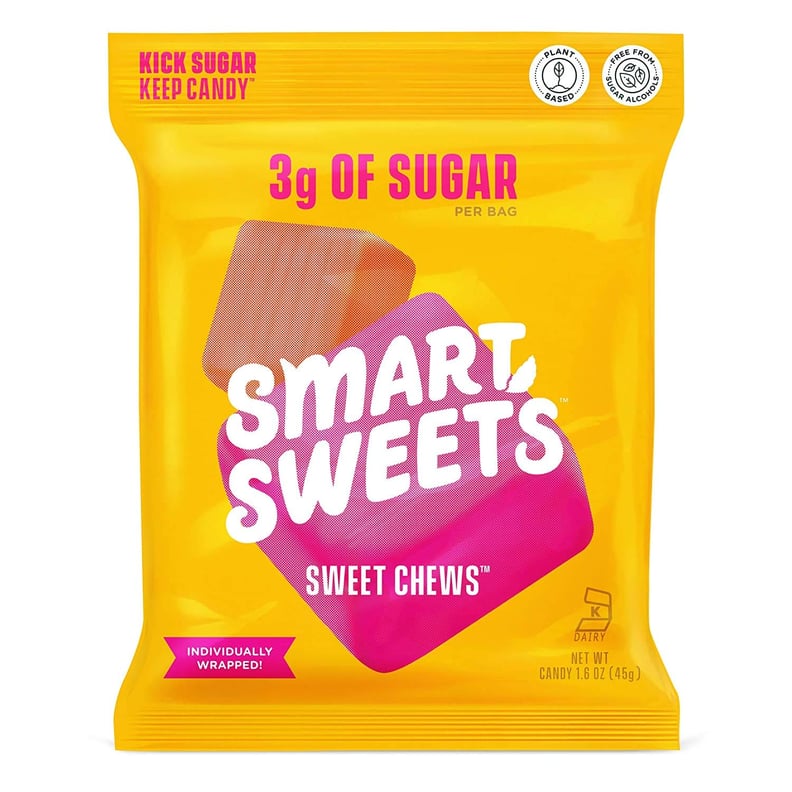 SmartSweets Sweet Chews
These SmartSweets Sweet Chews ($36 for 12) are the newest additions to the SmartSweets family. Honestly, these grew on me. They've become a family favorite, and they're the only candy that's individually wrapped, making them excellent for sharing.
02
SmartSweets Sweet Fish
In a very close second place are the SmartSweets Sweet Fish ($36 for 12). If you haven't tried SmartSweets before, I'd start with this flavor. It seems to be the one most people love, and the taste reminds me of all my favorite childhood candies.
01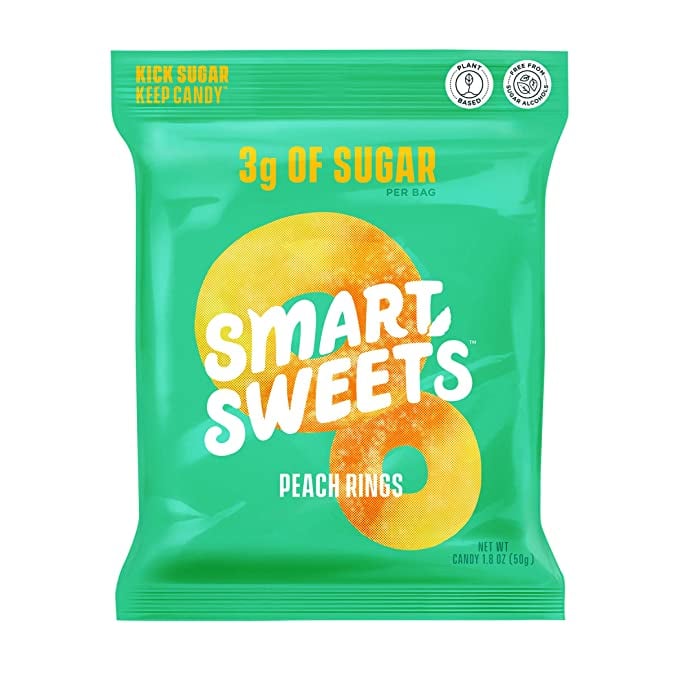 SmartSweets Peach Rings
The SmartSweets Peach Rings ($36 for 12) are, hands down, my favorite. They're a little bit tangy, but not overwhelmingly so. I actually find classic peach rings to be too saccharine, so I was pleasantly surprised to find that these have a mildly sour taste that I crave. I can't get enough of them.