The Results Are In! And the Best Spiked Seltzers For Summer 2021 Go To . . .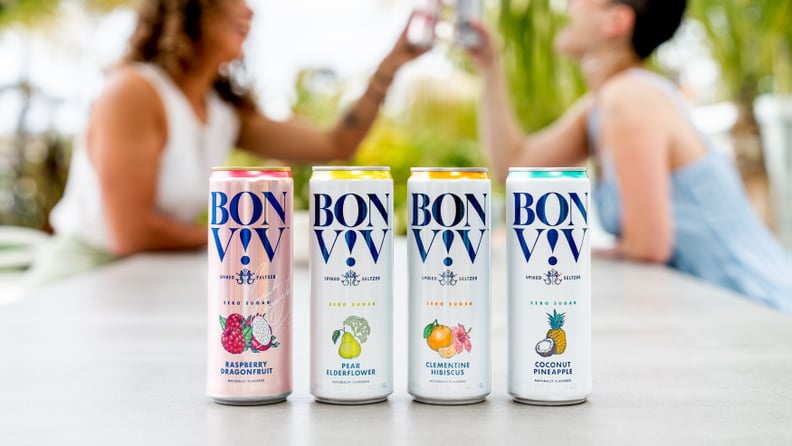 Photo courtesy of Bon V!V
Photo courtesy of Bon V!V
Grab your coolers, whip out your koozies, and prepare for a spiked girl summer like never before. This sunny season, it's about way more than just White Claw and Truly. In preparation for the longest day of the year and the 90-degree days to follow, I went ahead and tried 30 (!!) different brands of spiked seltzer in less than three weeks to see what the heck the deal is with all the new releases. Let's just say there's a lot to unpack . . . into your cooler.
The days of choosing from a handful of spiked seltzers at your local store are long gone; now there are dozens of flavors, brands, and alcohol percentages to choose from — and TBH, it wasn't easy deciding which seltzers made it into the top 15. With help from fellow editors and some humble opinions from my own sweet friends (I couldn't do it all by myself), I was able to rank the seltzers that captivated taste buds most — and I'll be honest, packaging definitely played a role as well. If you're interested in seeing the top 16 seltzers that I and other editors are loving for summer 2021, take a look at the picks ahead.
16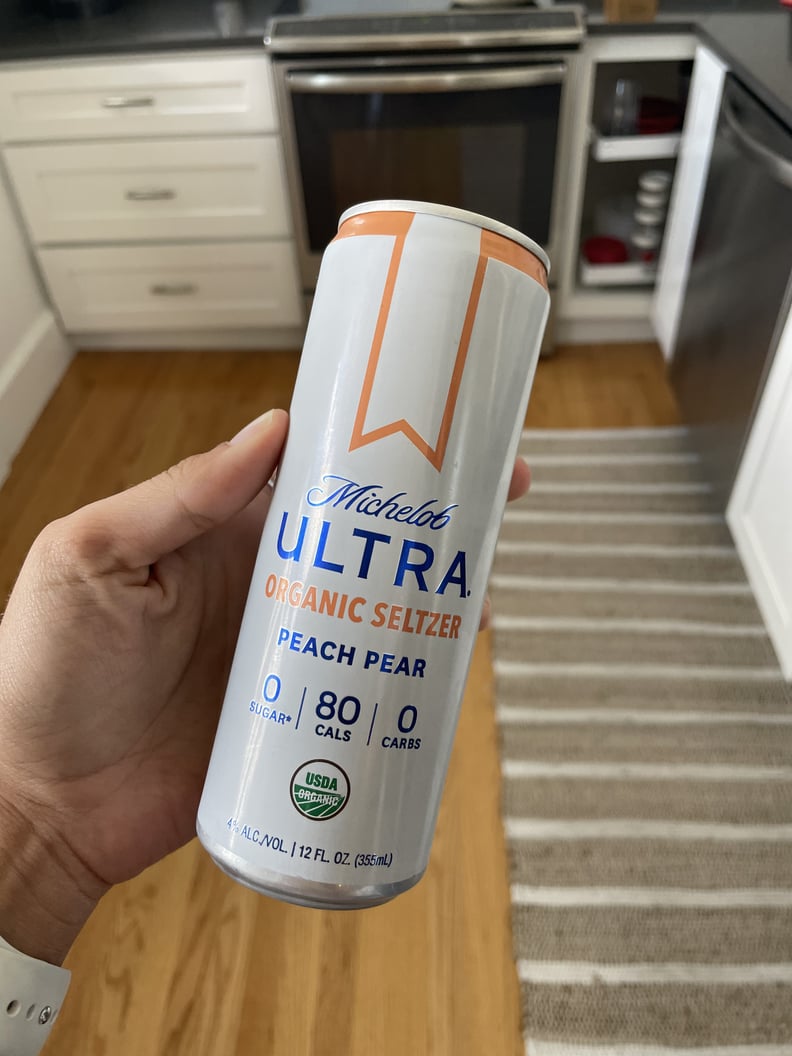 Michelob Ultra Organic Seltzer — 4% ABV
What I enjoy most about Michelob Ultra's Organic Seltzer is that it doesn't taste fake. Each flavor — peach pear, cucumber lime, and spicy pineapple — actually tastes like what you'd expect it to taste like. If you want a seltzer that's nice to sip on for an extended period of time (and won't make you feel sick), this is it.
15
White Claw Iced Tea Hard Seltzer — 5% ABV
"I'm not a huge White Claw fan (typically find it too sweet), but the iced tea angle hooked me. I'd say the "Arnold Palmer" lemon flavor was my favorite since it had the citrus to cut the sweet. The raspberry was also nice since it reminded me of my go-to Arizona Iced Tea flavor from back in the day (with a boozy twist). I do wish the iced tea flavor was stronger. They are best super cold or over ice, so bring a cooler if you're taking them to a beach or park day!" — Tara Block, deputy editor
14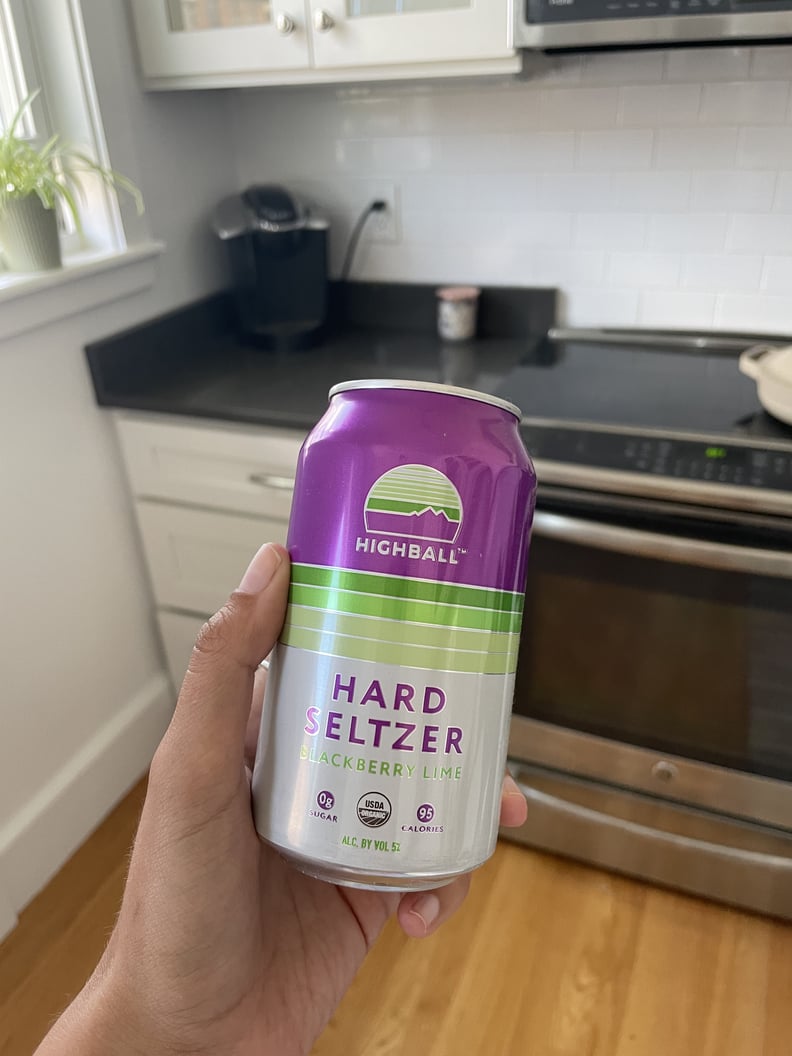 Highball Hard Seltzer — 5% ABV
Made with organic and non-GMO ingredients with no sugar, Highball Hard Seltzer won me over. It doesn't taste artificial and its flavors — grapefruit hibiscus, blackberry lime, and lemon elderflower — are enough to stand out from the competition. The lemon elderflower was my personal favorite — it tasted like a yummy cocktail!
13
Hallmark Cheers Rosé Seltzer — 8.4%
TBH, I had no idea Hallmark made alcohol until I came across this Cheers Rosé Seltzer. While I'm not the biggest rosé fan, I found this seltzer tasted best chilled over ice. Pack it in your cooler for trips on the go — you'll only need a few at 8.4 percent ABV!
12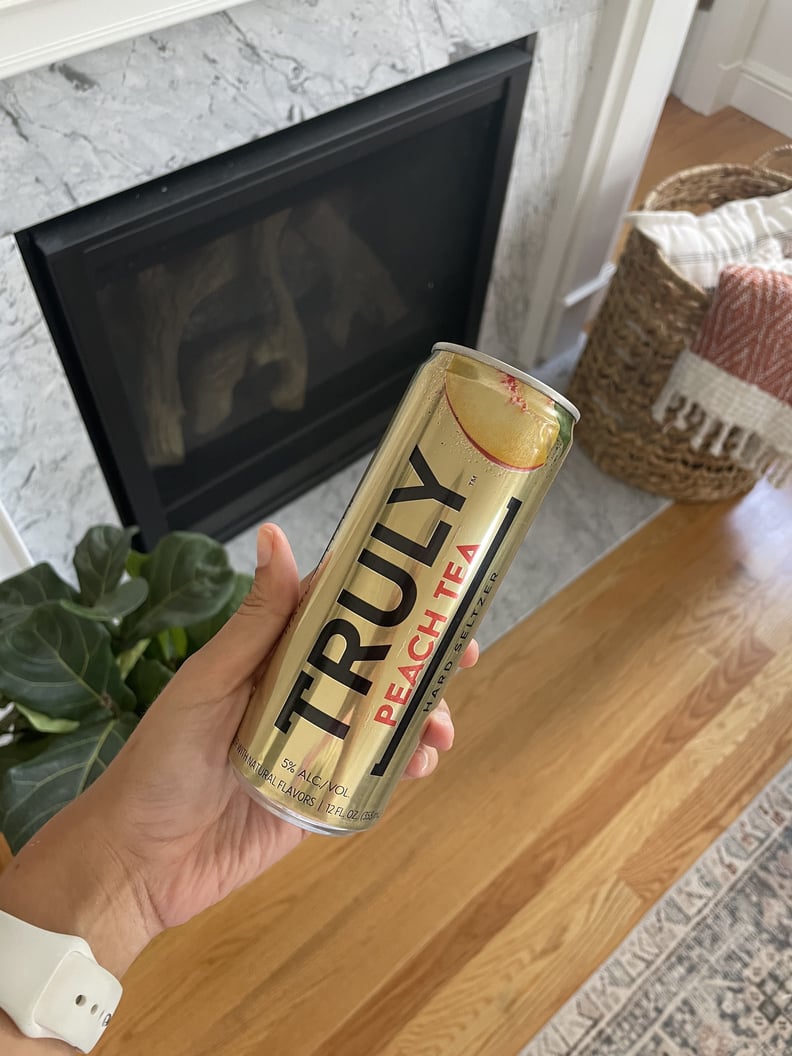 Truly Iced Tea Hard Seltzer — 5% ABV
If you like Truly Lemonade, you'll enjoy its hard iced tea relatives. The seltzers come in strawberry, raspberry, peach, and lemon tea flavors and are brewed with real iced tea, so they taste legit. The iced tea definitely covers up the taste of the alcohol, making them extremely easy to sip on. My favorite is the peach tea (as pictured), but all of them were a hit among my friend group.
11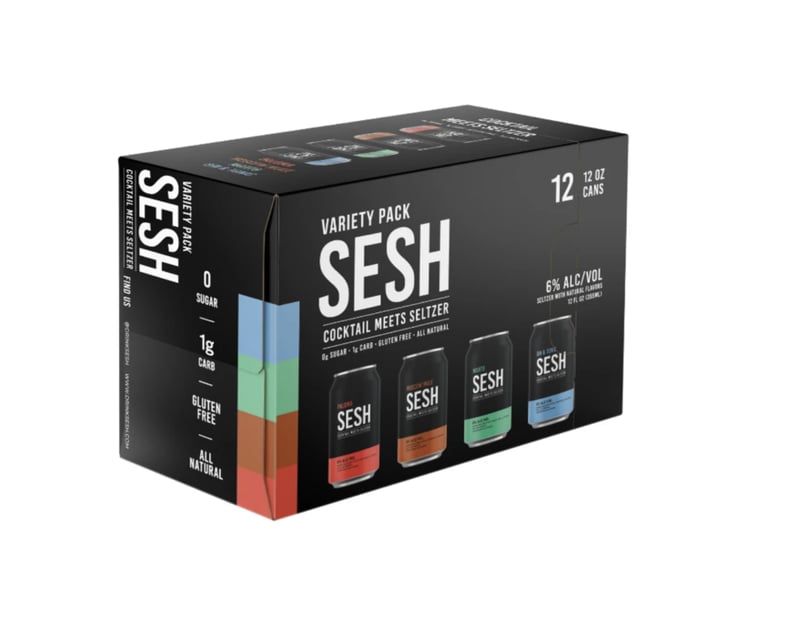 Sesh Cocktail Hard Seltzer — 6% ABV
"I was pleasantly surprised by how much I enjoyed Sesh! While I was a little unsure how the flavors of classic cocktails would taste with the added bubbles of seltzer, they were all really, really good. I especially loved the mojito flavor since it was so summery and refreshing. And the fact that they're zero sugar was a huge added bonus! I didn't have that sugary pit in my stomach after having a few, and it felt light and perfect for a hot summer day." — Caitlin Gallagher, senior editor
10
Arizona Sunrise Hard Seltzer — 4.6% ABV
"After grabbing a couple of cans of Arizona's Sunrise Hard Seltzer in the Cherry Punch, I decided to try drinking one from the can and the other on the rocks to determine the best way to enjoy this beverage. For me, on the rocks is the way to go! Observing the soft purple tones matched with tasting the subtle sweetness of cherry (made with real fruit, by the way) gives the effect of basking in the presence of a warm summer sunset. At 4.6 percent alcohol per can, this is a chill, feel-good beverage that brings the beach to my taste buds." — Angelica Wilson, associate editor
09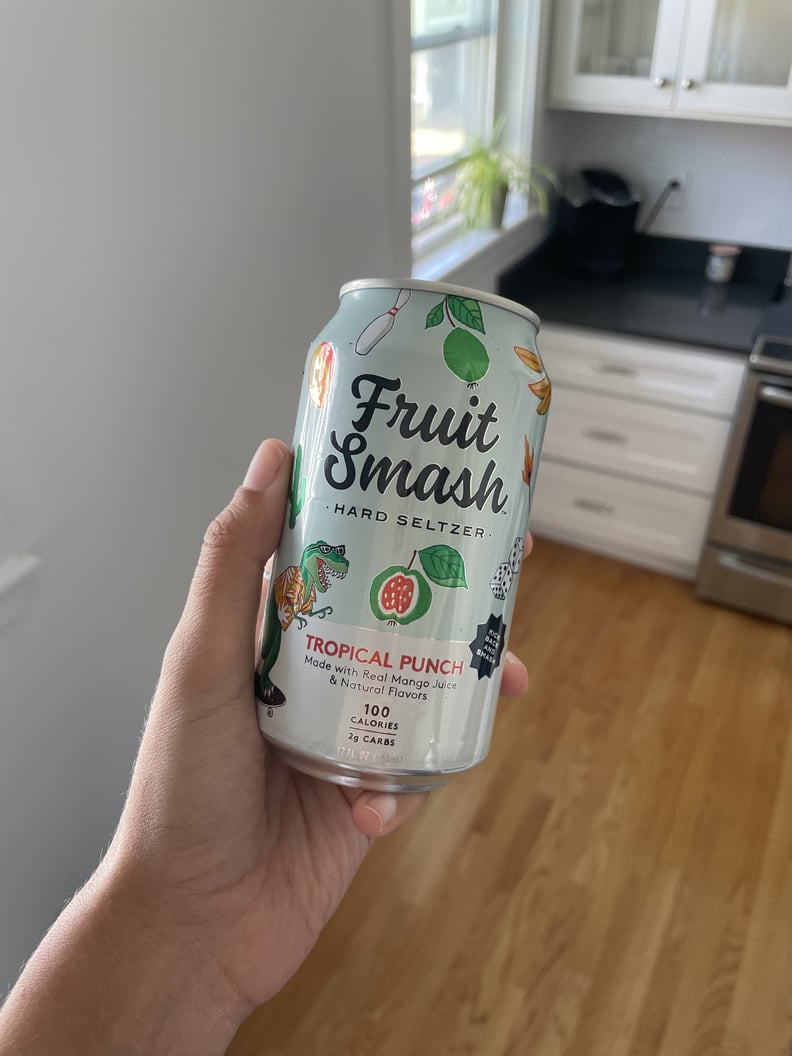 New Belgium Fruit Smash Hard Seltzer — 4.7% ABV
I found this light and bubbly seltzer to be rather refreshing, and its tropical-punch flavor packed a punch (no pun intended) to my tastebuds. The tropical punch, in particular, is made with real mango juice, which is by far better than any artificial flavoring you'll come across. Fruit Smash Hard Seltzer is also available in berry blast and pink lemonade, but I recommend trying out the tropical punch for a beloved first impression.
08
Cali Squeeze Hard Seltzer — 6% ABV
"OK, if you're looking for a super-fruity seltzer, this is the one for you! I first tried this SLO Brew seltzer with my friend who's gluten-free, and to be honest, I wasn't expecting to like it as much as I did. The pink-lemonade flavor is so good, and each can has six percent ABV, so not only do I get to sip on a refreshing drink, but I also get a pretty good buzz! Since this seltzer is really fruity, I like to pair it with a picnic and a sunny day for best results. Enjoy!" — Lauren Harano, editorial assistant
07
Natural Light Sour Seltzer — 6% ABV
"I love sour candy (like, to the point of eating too much until my tongue and teeth hurt), so I was VERY excited to try Natural Light's Sour Seltzer! It's so good. It's refreshing in a way that seltzer classically is, but it has a really addicting sour-candy taste, too. I especially loved the blue raspberry flavor, but they were all really good. If I had a cooler of different hard seltzers to choose from, I would go for these every time." — Caitlin Gallagher, senior editor
06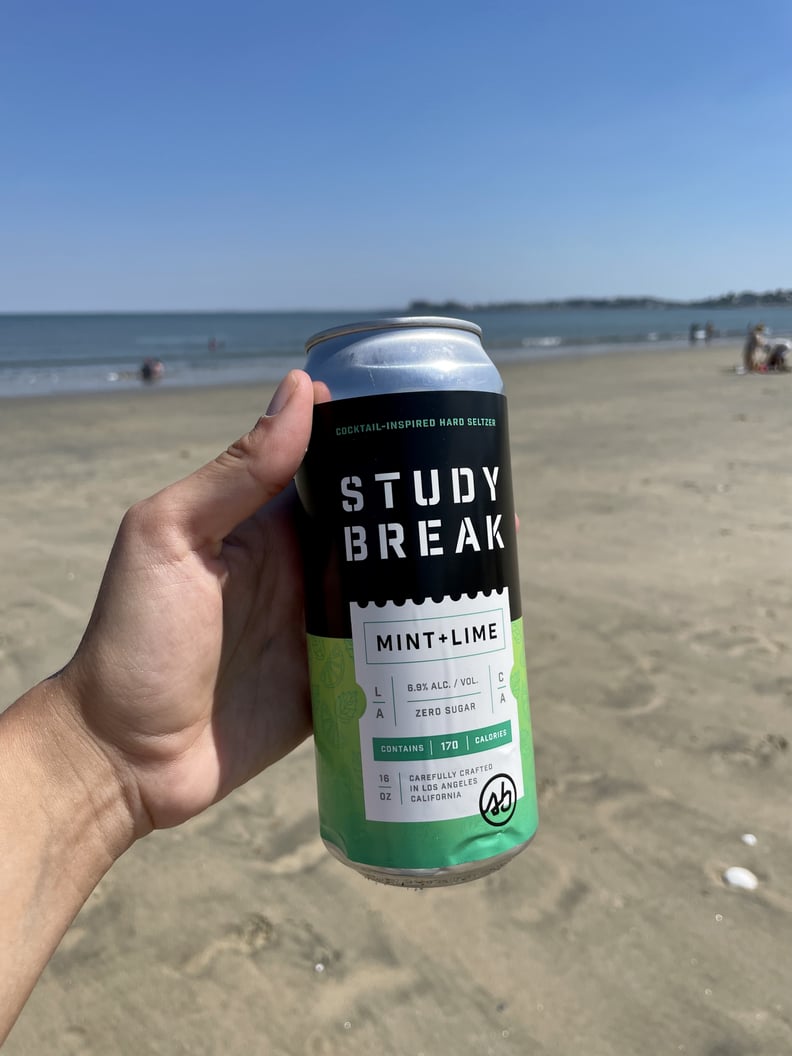 Study Break Hard Seltzer — 6.9% ABV
What I loved so much about Study Break was its unique and delightfully tasty flavors. Mint and lime was my personal favorite, but Study Break also offers strawberry and basil, orange and pineapple, pink lemonade, lemonade and ice, as well as ginger and lime. The mint and lime made me feel like I was drinking a mojito, and was the perfect beach drink. (I only needed one at 6.9 percent ABV!)
05
White Claw Surge — 8% ABV
It didn't take long for me and my friends to slug these White Claw Surges down (which BTW, be careful, they sit at eight percent ABV!). These seltzers disappeared from my fridge so quickly I didn't even have time to take a picture — that's how good they are. The Surge comes in both blood orange and cranberry flavors, and, to me, cranberry takes the cake. Either way, no one was picky when it came to flavor. At the end of the day, White Claw is a name everyone trusts, and for that, this might be one of your best summer seltzer bets.
04
Cacti Hard Seltzer — 7% ABV
"Travis Scott's Cacti Hard Seltzer pleasantly surprised me. I will say the smell and immediate taste of the first sip pack a bigger flavor than sipping on a can over time, but that's definitely not a bad thing. I tried the strawberry flavor first, and it smelled like a huge basket of fresh strawberries, but after the first second of the first sip, the flavor mellowed out. But when you're drinking hard seltzer on a hot summer day, this is perfect since you don't want a really sugary flavor. This is also made with 100 percent premium blue agave from Mexico and natural flavors, so it tastes cleaner than some of the other seltzers that are packed with too much sugar." — Caitlin Gallagher, senior editor
03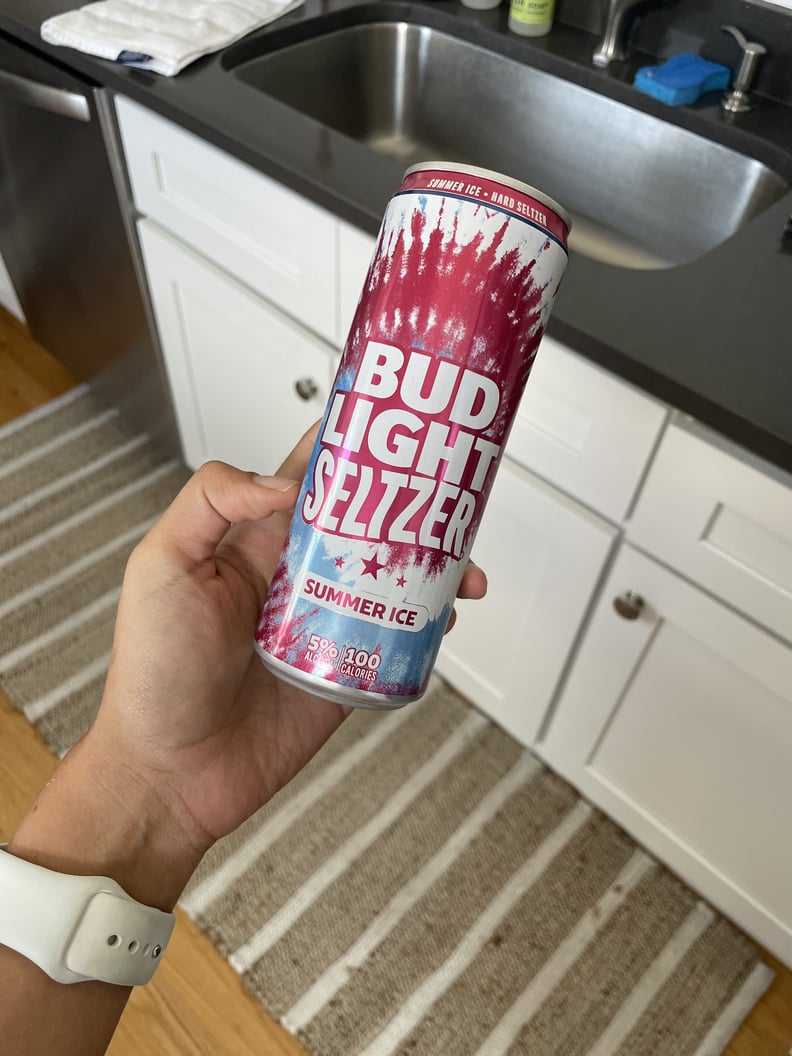 Bud Light Retro Summer Spiked Seltzer — 5% ABV
The tie-dye packaging, the taste, the throwback flavors like summer ice, blue raspberry, and cherry limeade . . . what's not to love about these canned seltzers? The nostalgic angle definitely sits well with me, and with these seltzers being limited-edition (around only for the summer!), I definitely suggest trying them out before it's too late.
02
Topo Chico Hard Seltzer — 4.7% ABV
The taste of Topo Chico Hard Seltzer is like nothing I've ever tried before. It almost tasted like a fruit yogurt . . . but in the best way possible? While it's hard to describe, don't expect to sip on anything that's remotely like Topo Chico's sparkling water, because this is totally different, but still really good.
01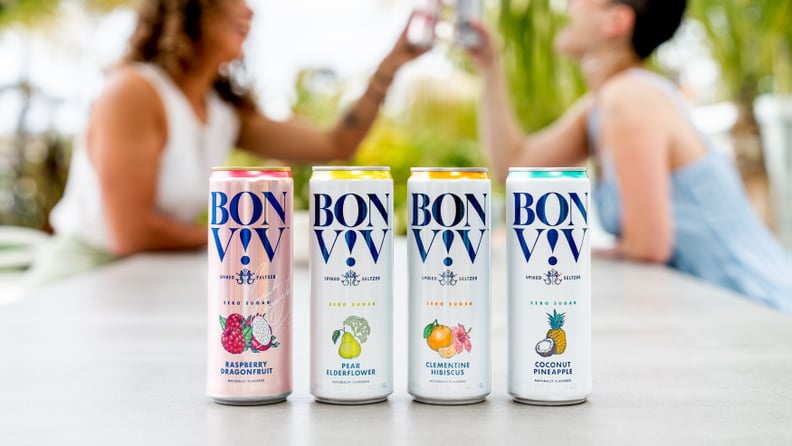 BON V!V Spiked Seltzer — 4.5% ABV
The moment I tasted BON V!V, I knew I found the seltzer for me. The packaging is beautiful, the flavor is true to taste, and the seltzer is light and refreshing enough for hot summer days. While the raspberry dragonfruit was one of my personal favorites (co-created by Priyanka Chopra), the other flavors like clementine hibiscus and coconut-pineapple also really hit the spot.