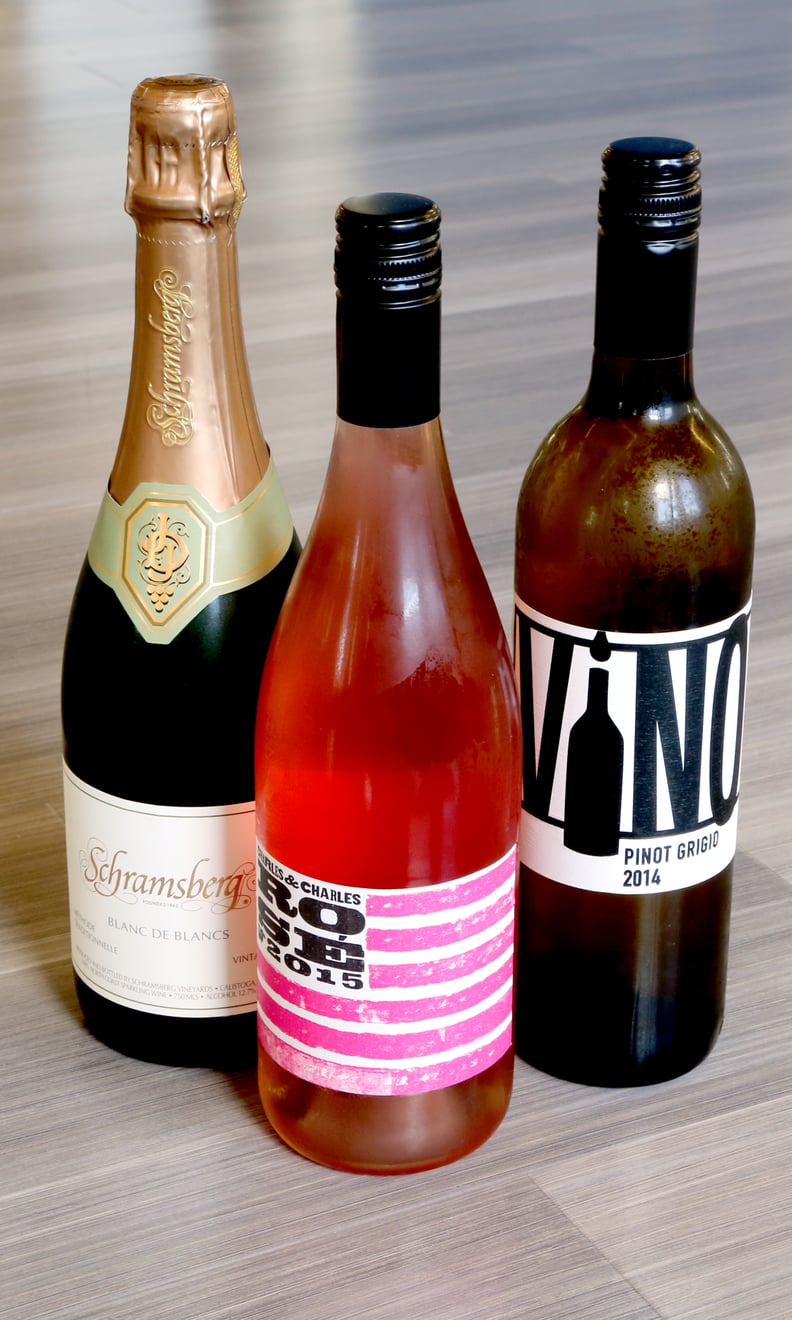 POPSUGAR Photography | Anna Monette Roberts
POPSUGAR Photography | Anna Monette Roberts
I'm going to try to contain my fangirling when I talk about Charles Smith, a rock band manager turned Washington winemaker, whom I asked to share his go-to wines and playlist when cooking dinner. Charles is all about bringing wine to the people, meaning the wine labels are edgy yet accessible (his Rosé is a pink American flag!). He's famous for taglines like, "Yes, you can still drink Rosé and be badass" and "It's just wine, drink it." But it doesn't mean his wines skimp on good flavor. He's all about making wines that are intended to be "consumed today: immediately," meaning you don't have to snobbishly store them away for a few years to round out the tannins or whatnot. In my experience with Charles Smith wines, they are tasty and simply enjoyable, whether alone or with a crowd.
When I asked Charles to share the wines he'd casually sip on when cooking a weeknight meal, he of course responded in a similar manner: "When I'm getting ready to cook, I just want a glass of something delicious to drink. Whether I'm leaning more towards bubbles, minerals, or an explosion of flavor like Rosé, I just want something I can drink more than one glass of while I'm making dinner for my friends. That's it, more or less."
Here's his go to list, depending on what he's craving:
Bubbles: Schramberg Blanc de Blancs ($37)
Minerals: ViNO Pinot Grigio ($11)
Explosion of flavor: Charles & Charles Rosé ($14)
And as for the music, you'll find his go-to playlist is as equally easy to take in. Go ahead and shimmy and sing along as you prep your evening meal.