True Confession: I Finished 2 of Bud Light Seltzer's New Boozy Freeze Pops in Less Than 10 Minutes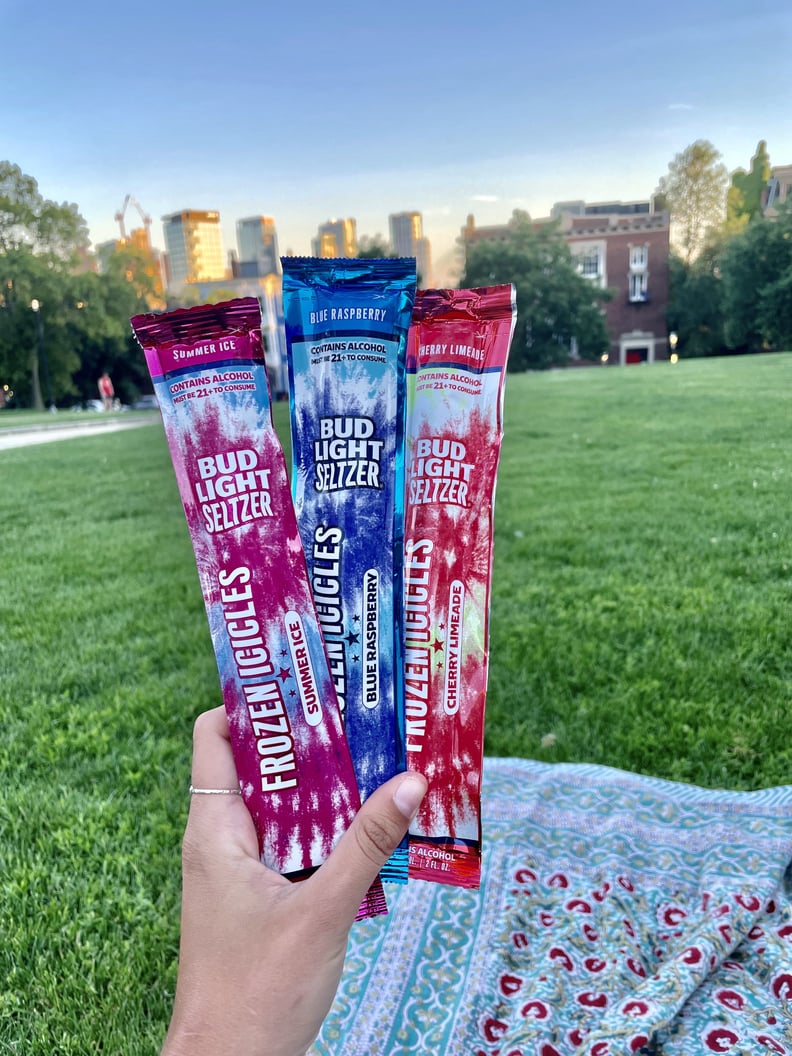 POPSUGAR Photography | Haley Lyndes
POPSUGAR Photography | Haley Lyndes
The hard-seltzer competition is fierce, so naturally, companies are getting creative. Bud Light in particular — which just released a limited-edition Retro Summer seltzer (a must-try!) — has added a spinoff to its tie-dye summer release called Frozen Icicles — aka a grown-up version of the ice pops many of us used to slurp on as kids (or maybe still do today). As someone who once lived off of ice pops in their heyday and now drinks a fair share of spiked seltzers in their "adult" years, I knew I had to try these retro-looking boozy popsicles for myself.
What Do Bud Light Seltzer Retro Summer Frozen Icicles Taste Like?
The icicles come in three flavors, and honestly, they taste just as their names would lead you to believe.
Cherry Limeade — Tastes a lot like fruit punch with a tart lime undertone.
Blue Raspberry — This one was my favorite! Imagine a blue snow cone with raspberry mixed in . . . so good.
Summer Ice — A wild card, but I definitely tasted lemon and blueberry. This was probably my second favorite.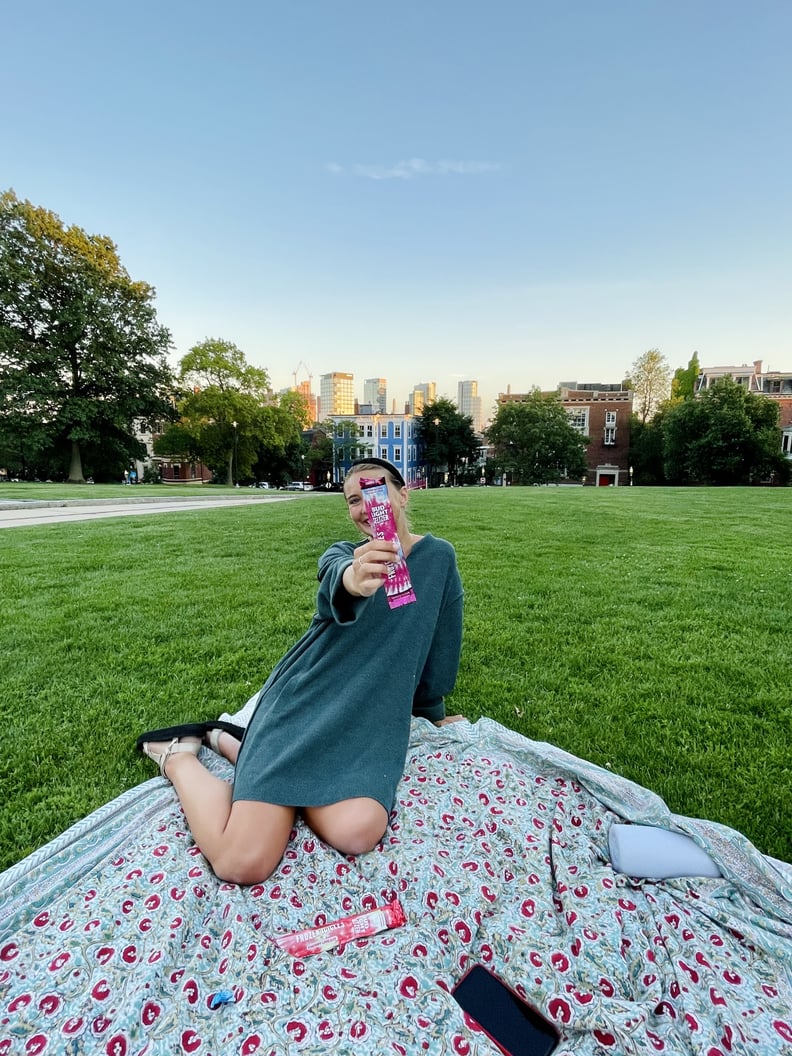 My Overall Thoughts
While I took them to the park with me, all I could think of was how perfect they'd be for the beach. Not only do they not look like booze, but they don't taste like booze either. Truly, these frozen seltzer pops taste like a less sugary version of ice popsicles, which makes them extremely dangerous (I could've sucked up a handful in just one sitting!). At five percent ABV, they're the same as a canned seltzer, except they're two ounces versus 12 (do with that information what you will). With cute tie-dye packaging and a yummy tart taste, I of course have to recommend these to try for yourselves. Just let me forewarn you to pack scissors wherever you take them! There's no "tear here" mark like you might assume.
Bud Light Seltzer Retro Summer Frozen Icicles will be available in a variety 12-pack nationwide on June 14.