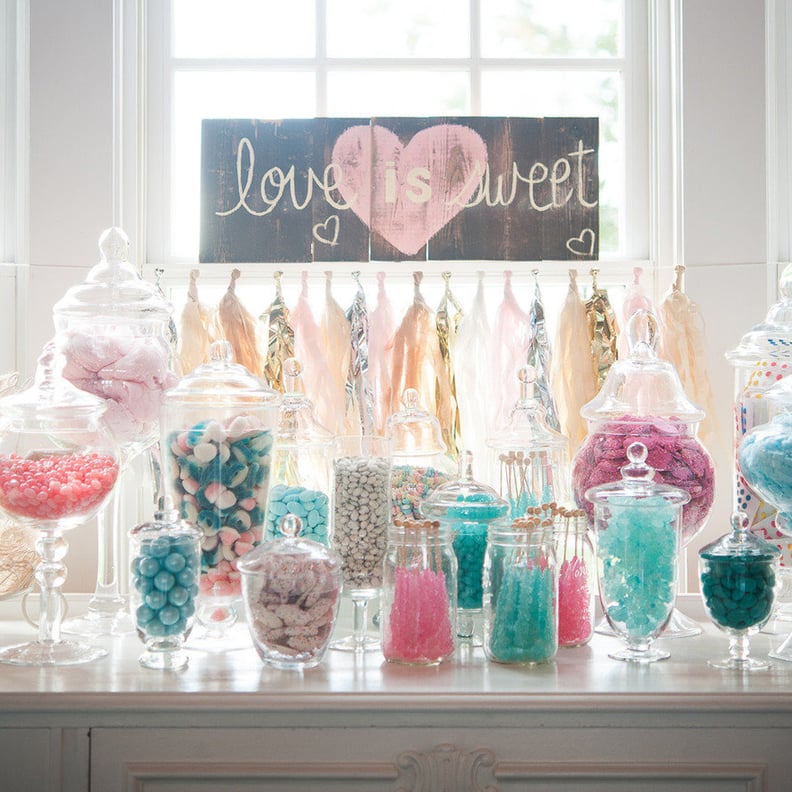 Sure, nothing is sweeter than a great party, but the right treats can make a fun event even better. Whether you're planning your wedding, a baby shower, or just a simple get-together, wow your guests with a colorful candy display. Color-coordinated goodies help liven up the party and offer a great way for guests to snack and mingle. Here's how to put together this fun table full of treats:
Start by collecting an assortment of clear, glass vases in different sizes and shapes. Cheap vases can be found at Michaels and Ikea.
Pick out a bunch of candy in the same color or a couple complementary hues; think of it as an extension of the party's decor. For an easy fix, head to the candy aisle at Target or a drugstore; for the best selection head to your local candy shop or shop online.
Fill the vases with the candy, one sweet per vase.
Stack cute goody bags or to-go containers next to the candy.
Invite guests to fill a container full of their favorite sugary treats!