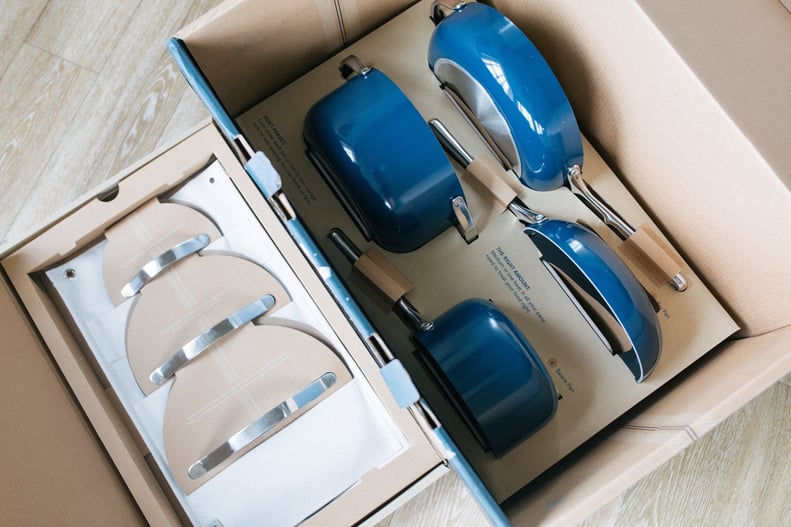 Caraway
Every editorial product is independently selected by our editors. If you buy something through our links, we may earn commission.
I am not exaggerating when I tell you that the Caraway Cookware Set ($395, originally $545) has totally changed my daily routine for the better. I had the same old pots and pans for years, so I knew I needed to upgrade, especially now that we're all spending our time at home. Caraway has been getting tons of internet hype, so I was excited to test out the brand and see if the positive buzz was true.
My cookware set arrived neatly packaged, with lots of useful information on how to get the best use out of my purchase. I have been cooking meals every day, so I immediately put my pots and pans to use. The first thing I made was a fried egg, and I couldn't believe how easily it slid right off the pan. The same goes for boiling noodles; I hate when I go to drain them and a few stragglers get stuck to the pan. Nothing. Ever. Sticks. I have used this cookware for over a month now, and I haven't had to scrape a single item off its surface.
No sticking means something even more important: easy cleaning. I don't have to spend ages standing over my sink, trying to get surfaces clean. Rinsing this set is a breeze. Nothing is ever piled up in the sink anymore, because I don't feel like I have a challenge I'm avoiding.
Did I mention how pretty this cookware is? I feel comfortable leaving it out on the stove because of its Instagram-worthy design. I'm telling you, Caraway's products are absolutely worth the investment.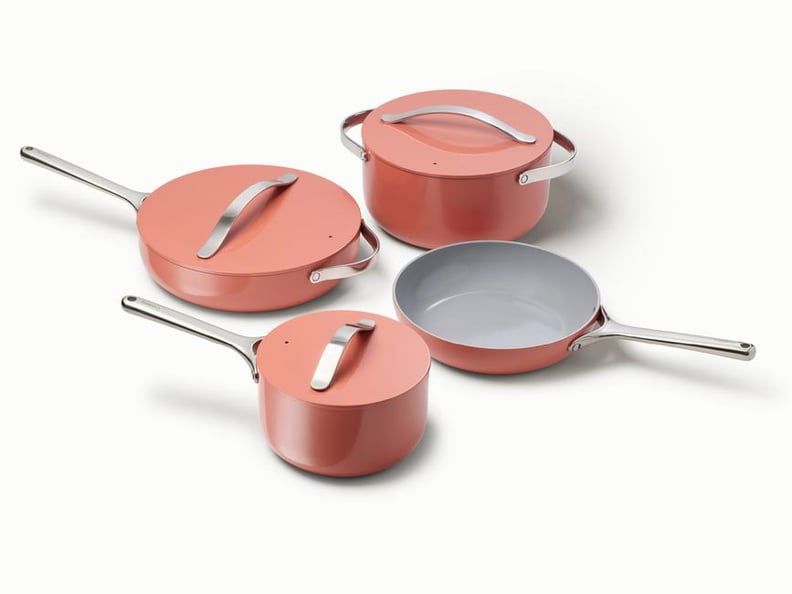 Cookware Set in Perracotta