In the mood for an elegant night on the town? Caviar? Champagne? Violin music? Well, Carl's Jr. can't promise you all of that, but the restaurant is shaking up its menu with a pretty fancy ingredient: truffles! While mushrooms are a super versatile ingredient that can be used in everything from ramen to coffee, Carl's Jr.'s Bacon Truffle Angus Burger has taken one of the most extravagant fungi of all (black truffles) and casually infused the flavors into its cheese sauce — and you might actually need a fork and knife to eat it.
"Truffle is traditionally viewed as a rare indulgence, and we're bringing it to the everyday dining experience by infusing the distinct truffle flavor into an entirely new offering for our burger-loving customers," Owen Klein, vice president of culinary innovation, said in a statement. While I've never had a burger with truffle shavings on top, I have to say it does sound pretty intriguing.
Currently available nationwide, the Bacon Truffle Angus Burger ($6) is topped with a creamy white cheddar truffle sauce, applewood-smoked bacon, caramelized onions, swiss cheese, crispy onion rings, and mayonnaise. The truffle cheese sauce itself includes natural and artificial truffle flavors, as well as a hint of garlic, toasted onion, and parmesan — pretty gourmet for a fast-food restaurant, if you ask me. Needless to say, this burger packs a lot of flavors into every bite . . . if you can manage to take a bite of everything at once. There are so many toppings!
Carl's Jr. is also rolling out Bacon Truffle Cheese Fries ($3) for a limited time beginning on March 27. Just like the burger counterpart, the fries are topped with rich truffle cheese sauce and crumbly pieces of bacon. So give 'em a try while they're still available and keep reading for more photos of the new cheese-covered creations.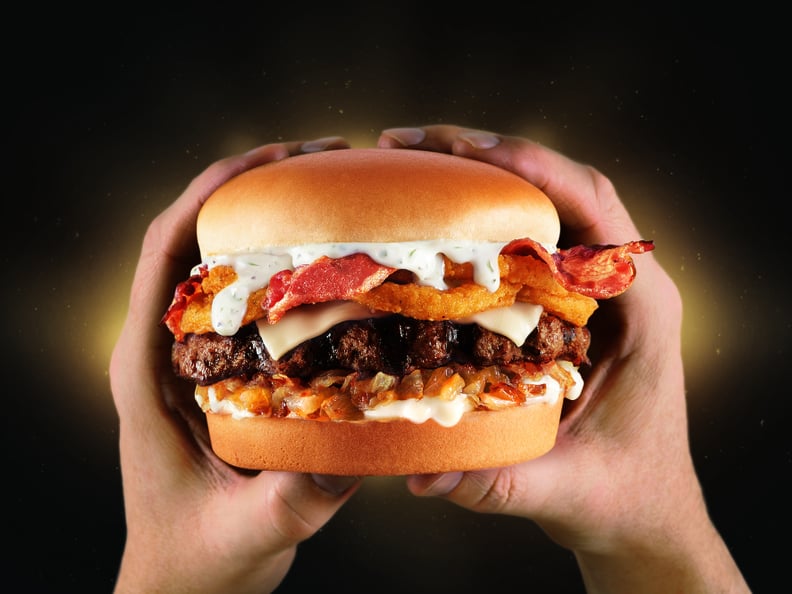 Bacon Truffle Angus Burger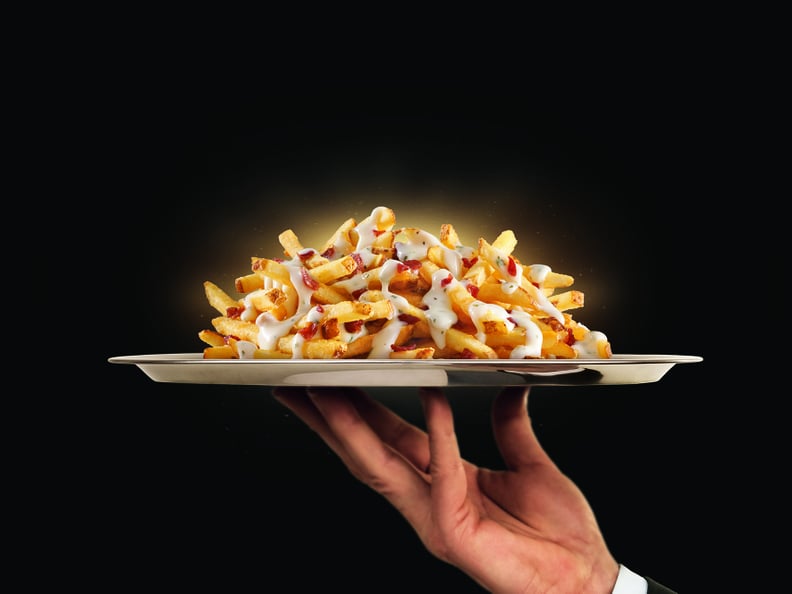 Carl's Jr. Truffle Fries