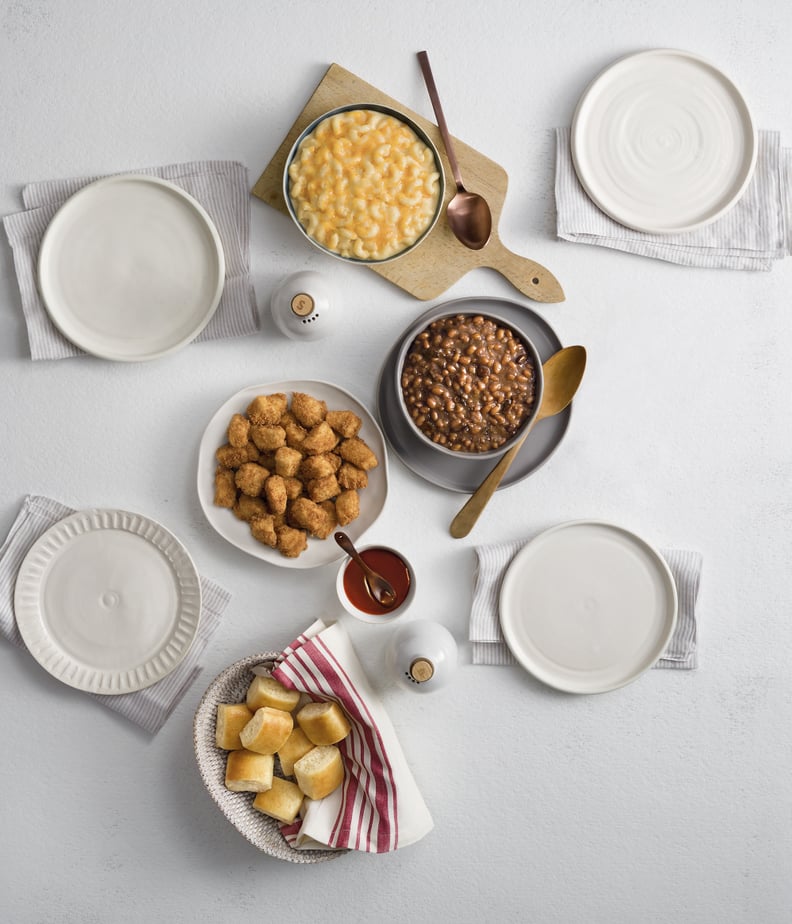 Chick-fil-A
Chick-fil-A
Chick-fil-A has introduced two new side items as well as new family-style meals in select cities in the US, and you're about to have some serious cravings. Chick-fil-A will test out new macaroni and cheese (finally!), bacon baked beans, and family-style meals in Greensboro, NC; Phoenix, AZ; and San Antonio, TX through November 18.
The family-style meals start at $30 and include the choice of one entrée, two sides, and eight mini rolls, with four servings per meal. Customers can opt to add additional entrées, sides, and beverages, and plates, utensils, and condiments are included with each meal. Entrée options include Chick-n-Strips (12 count), Original Chick-fil-A Chicken Breasts (four count), Chick-fil-A Nuggets (30 count), and Grilled Chicken Breasts (four count). Side options include bacon baked beans, a fruit cup, mac and cheese, a side salad, and a superfood side.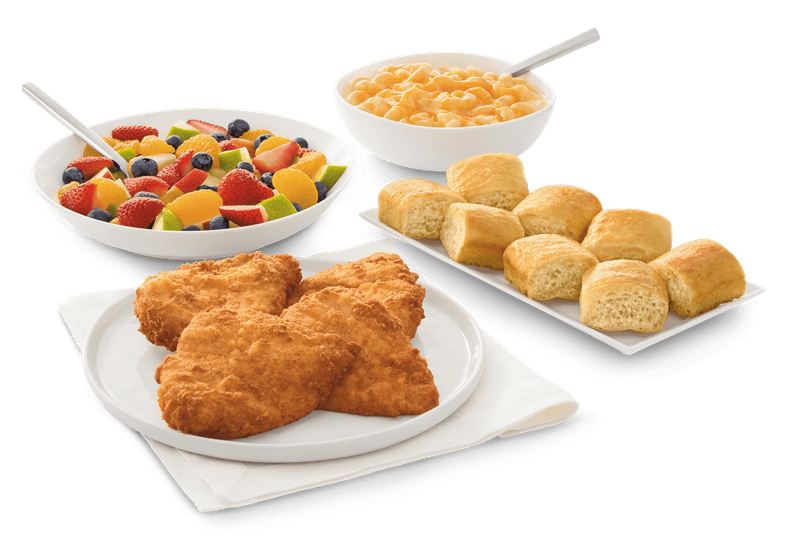 The lucky customers in the previously mentioned three cities will also get to test out Chick-fil-A's two new sides individually, and not just as part of the family-style meals. The sweet and savory bacon baked beans are kettle-cooked with bacon and brown sugar. The new mac and cheese side is "a classic macaroni and cheese recipe" with a blend of cheeses, including cheddar, parmesan, and Romano, Chick-fil-A said in a statement.
While only a few lucky locations get to order these new items for now, Chick-fil-A says that customer feedback will help determine if family-style meals and the two new individual sides will be added to menus nationwide. We'll just have to satisfy our cravings with the classic Chick-fil-A sandwich and cross our fingers for nationwide expansion!