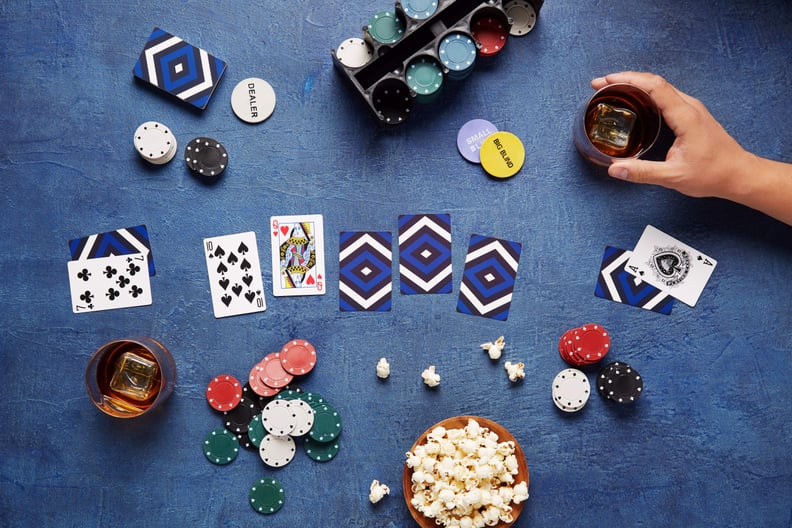 POPSUGAR Photography | Diggy Lloyd
POPSUGAR Photography | Diggy Lloyd
Sipping on a whiskey cocktail never goes out of style, but who says you have to do it at a cocktail bar? In our book, sipping on the couch is just as sophisticated, so we've put together three classic whiskey cocktail recipes that elevate any occasion. All you need are some simple ingredients, elementary cocktail equipment, and possibly a classic movie in the background. Bottoms up.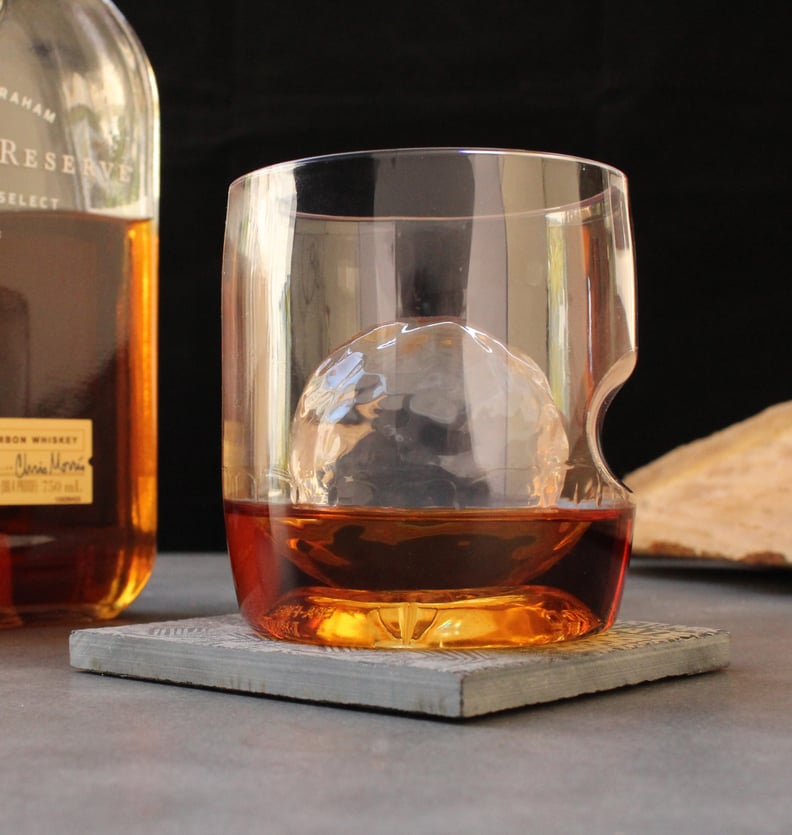 Start With a Rocks Glass
Besides its good looks, the rocks glass is used for whiskey cocktails for other great reasons. It's wide enough to accommodate large ice cubes, allows stirring and cocktail-building in the glass, and lets those delicious aromatics escape. You wouldn't skimp on the contents, so don't skimp on your cocktail's container: the USA-made Govino 14-oz Whiskey 4-pack, available in the Limited Edition Winter Men's Must Have box, has a patented ergonomic thumb-notch and contoured base for a secure grip and is dishwasher-safe. Swirl like you mean it.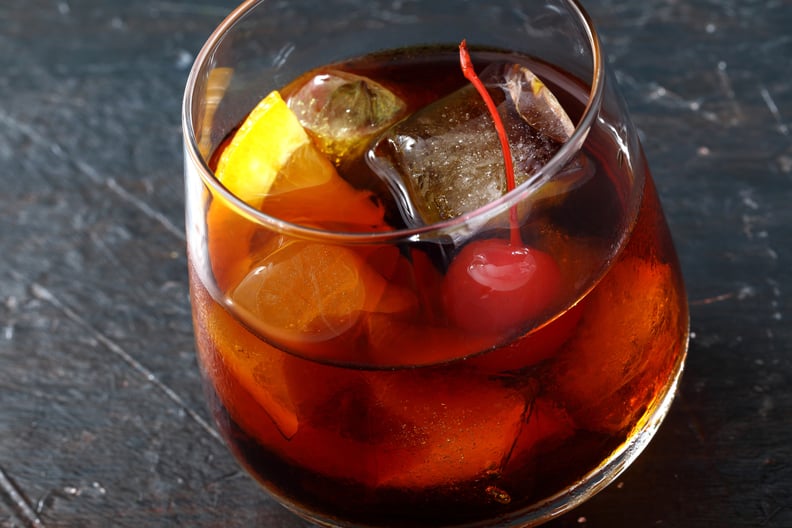 The Old Fashioned
Nothing says "I'm an expert" like a little muddling, so friends will be sure to appreciate your efforts with this bourbon-based classic. It was founded at a gentleman's club in Kentucky in 1881, and you may know it as the favorite drink of a certain Mr. Draper.
The Recipe: Place a sugar cube in a rocks glass and add bitters until it starts to dissolve. Fill up the glass with ice cubes, followed by bourbon whiskey. Garnish with an orange wheel and a single maraschino cherry.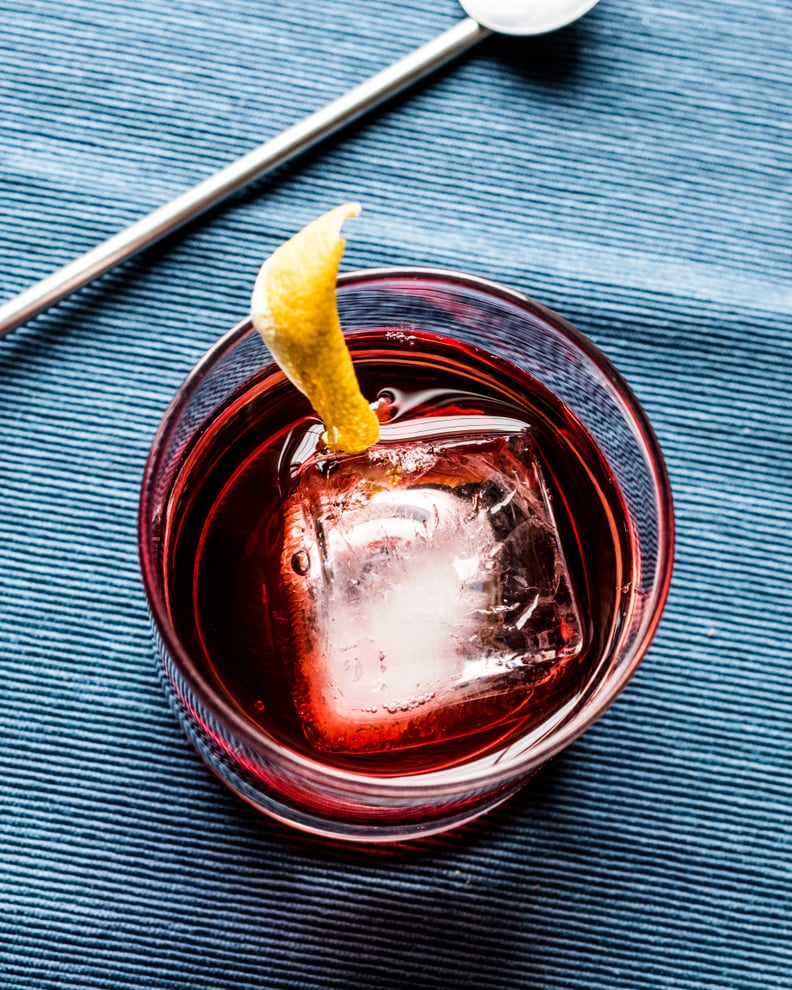 The Sazerac
The Sazerac's delightfully weird story involves 1883 New Orleans and the word "apothecary." It's considered one of the first true cocktails, meaning spirits, sugar, water, and bitters — before liqueurs joined the party — and it was the invention of Antoine Amedie Peychaud, a pharmacist. While the original base liquor was French brandy, it was updated to rye whiskey in the 1870s. For that, we are glad.
The Recipe: Rinse a chilled rocks glass with absinthe, then add crushed ice. Set aside. In a cocktail mixer, stir 1.5 oz. rye whiskey, and three dashes of Peychaud's Bitters (now you know) together with ice. Discard the ice and shake off excess absinthe from the rocks glass, strain the drink into the glass, and top with a lemon peel.
The Manhattan
Possibly the oldest and most famous of all whiskey cocktails, The Manhattan originated, no surprise, in New York City in the 1870s. Rumor has it that Winston Churchill's mother had a hand in its invention, but one of the other great advantages of making cocktails at home is that you don't get into arguments with bartenders about their origin stories.

The Recipe: Place ice in a cocktail shaker, then add 2 oz. of whiskey, 1 oz. of sweet vermouth, and a dash of orange bitters. Do not shake — you are simply chilling the liquor here. Rub an orange peel around the rim of your rocks glass, add a couple of ice cubes, then strain the drink in. Top with maraschino cherries.