Anybody in Los Angeles with a sweet tooth knows a thing or two about Compartes, a gourmet chocolatier that pays close attention to design. Hell, even if you're not from LA, you've probably drooled over the owner's Instagram page and contemplated dropping way too much money on a huge order of bars! It's literally the only company that could ever convince us to try (and fall in love with) an avocado chocolate bar, and its uniquely flavored truffles are a staple around Valentine's Day.
But somehow, Compartes has outdone itself again by debuting a few variations of frozen hot chocolate at its Century City, CA, flagship boutique. We had a lot of responses to this news: jealousy toward anybody who lives nearby and can taste it for themselves; confusion (because if it's frozen, how can it be hot chocolate?); and finally, just plain awe. A press release describes the treat, which is made with only milk and Compartes's signature dark chocolate, as having a "thick, decadent, velvety chocolate texture with a finish that is frozen to perfection," so if you're not drooling, we just don't know how to help you.
Currently, there are three variations of the frozen cocoa that are inspired by bestselling Compartes bars (which you can check out ahead), but toppings will rotate by season. So even if you're not into sweet berry, nostalgic cereal, or decadent birthday cake, you could see your favorite Compartes flavor in frozen hot chocolate form sometime soon. Yum!
If you're in Century City, be sure to stop by the special frozen cocoa pick-up window at the Compartes boutique; but if you're stuck longing from afar like the rest of us, check out drool-worthy photos of the concoctions ahead and fill the void with chocolates that you can buy online.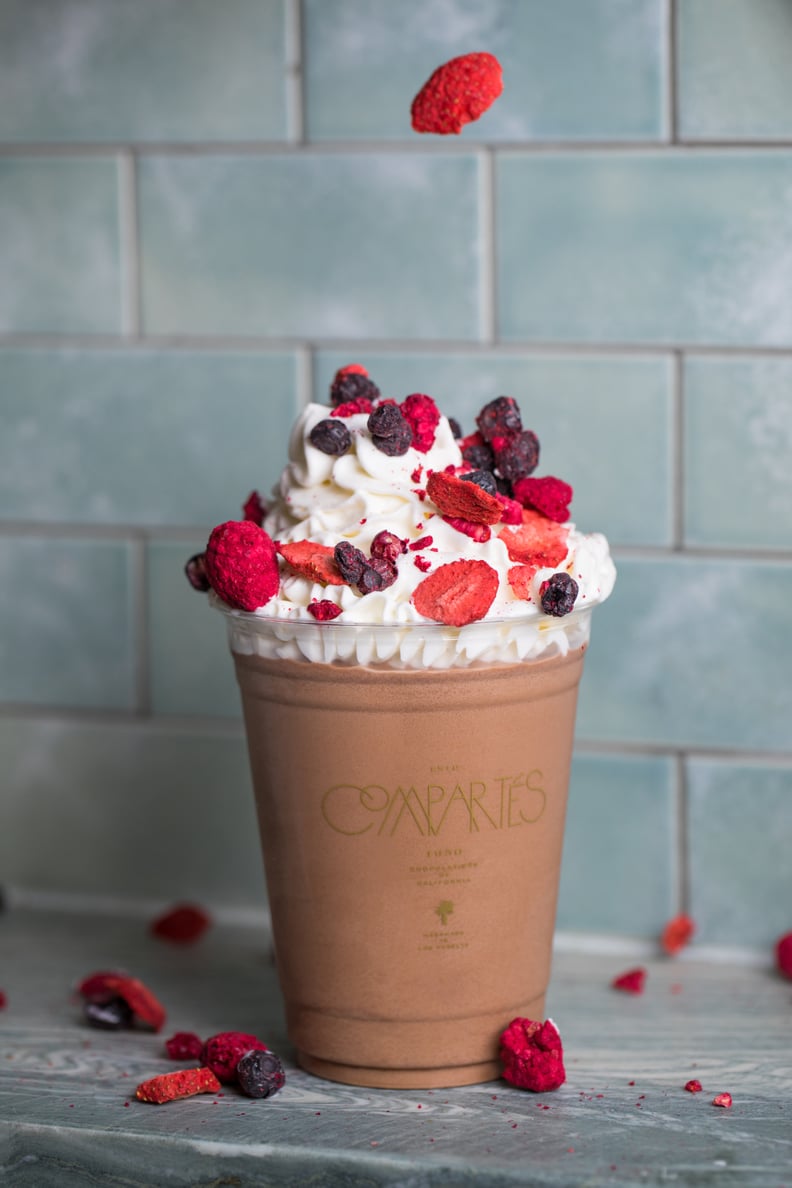 Spring Awakening
This frozen hot chocolate is inspired by the bar of the same name ($10) and is topped with raspberries, strawberries, and blueberries.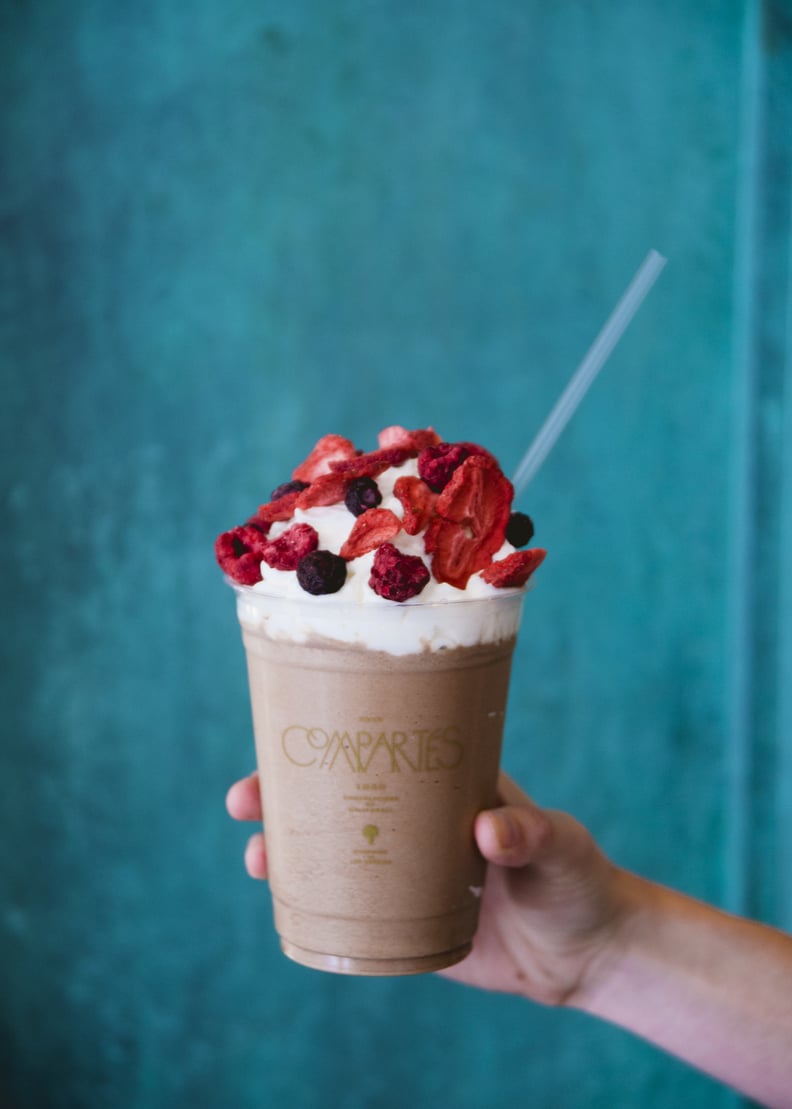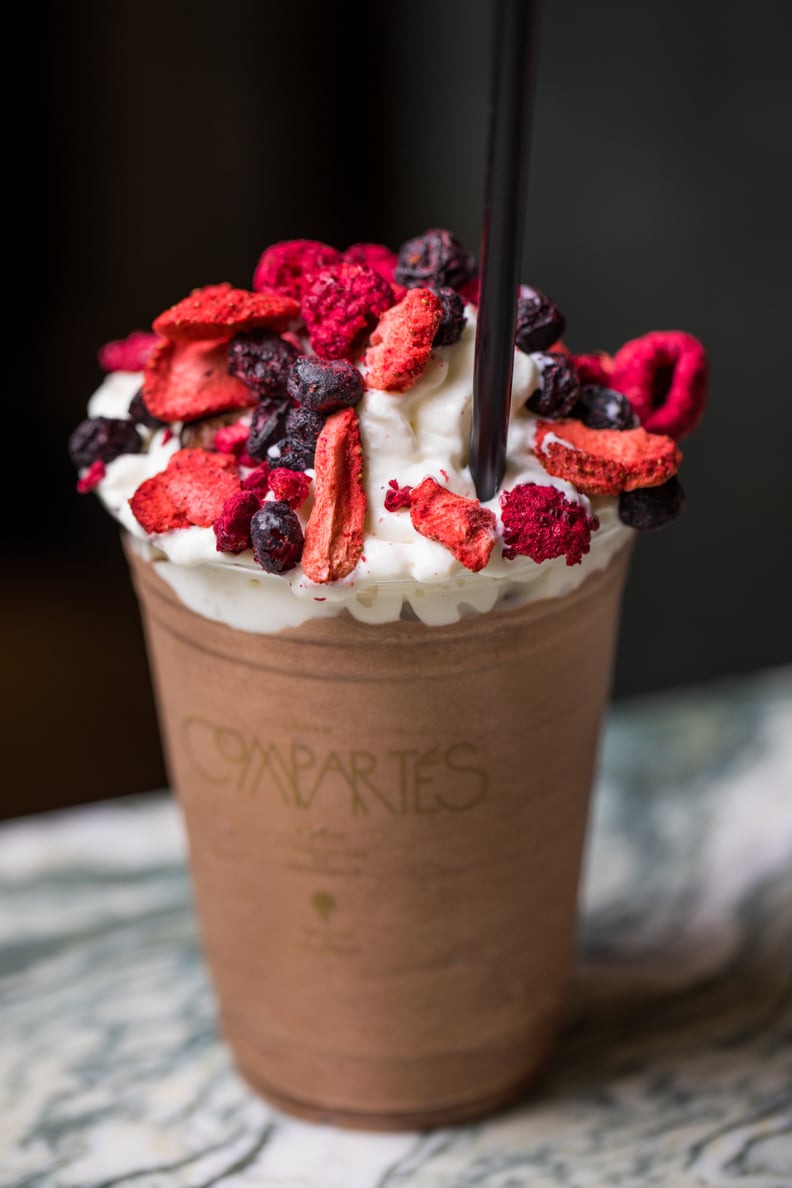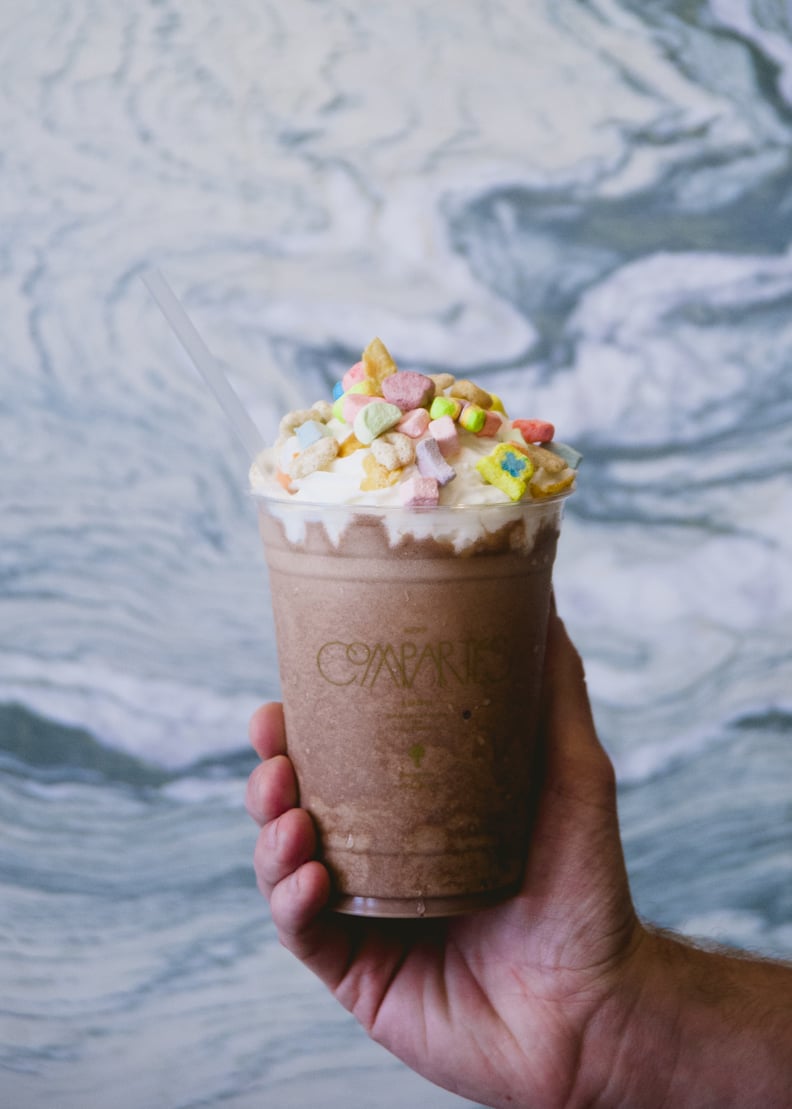 Cereal Bowl
Also inspired by a bar of the same name ($10), this cocoa is topped with four different types of cereal and marshmallows. Yum!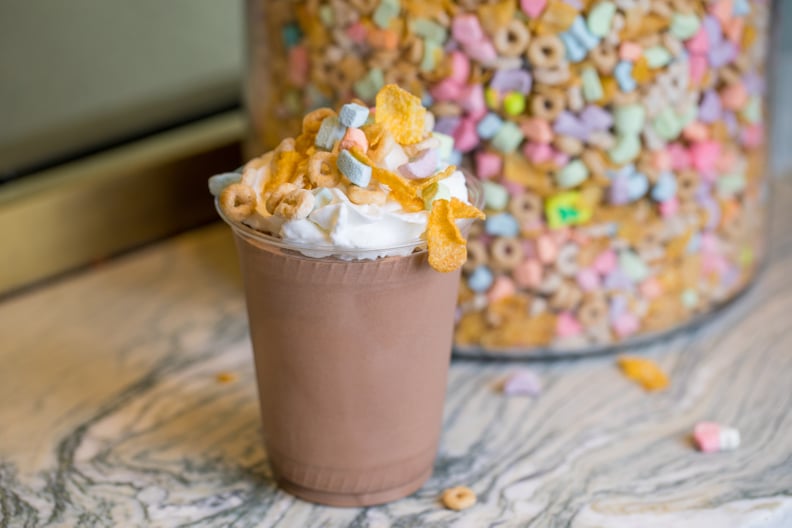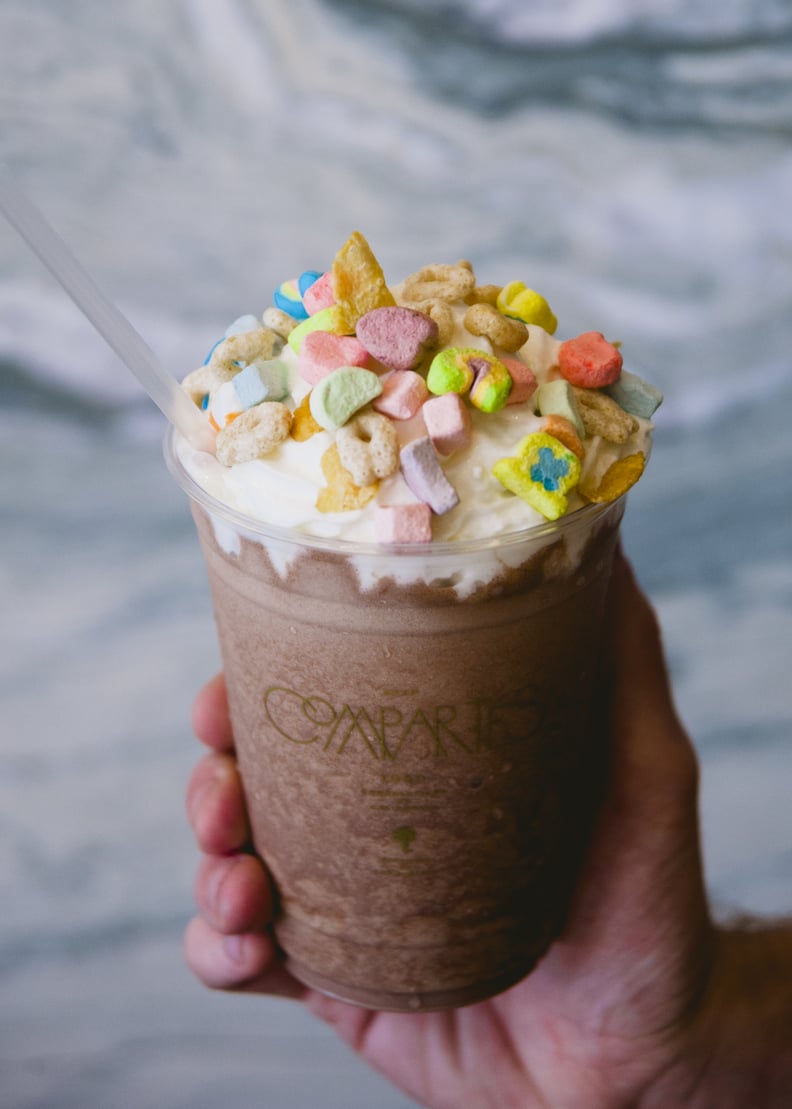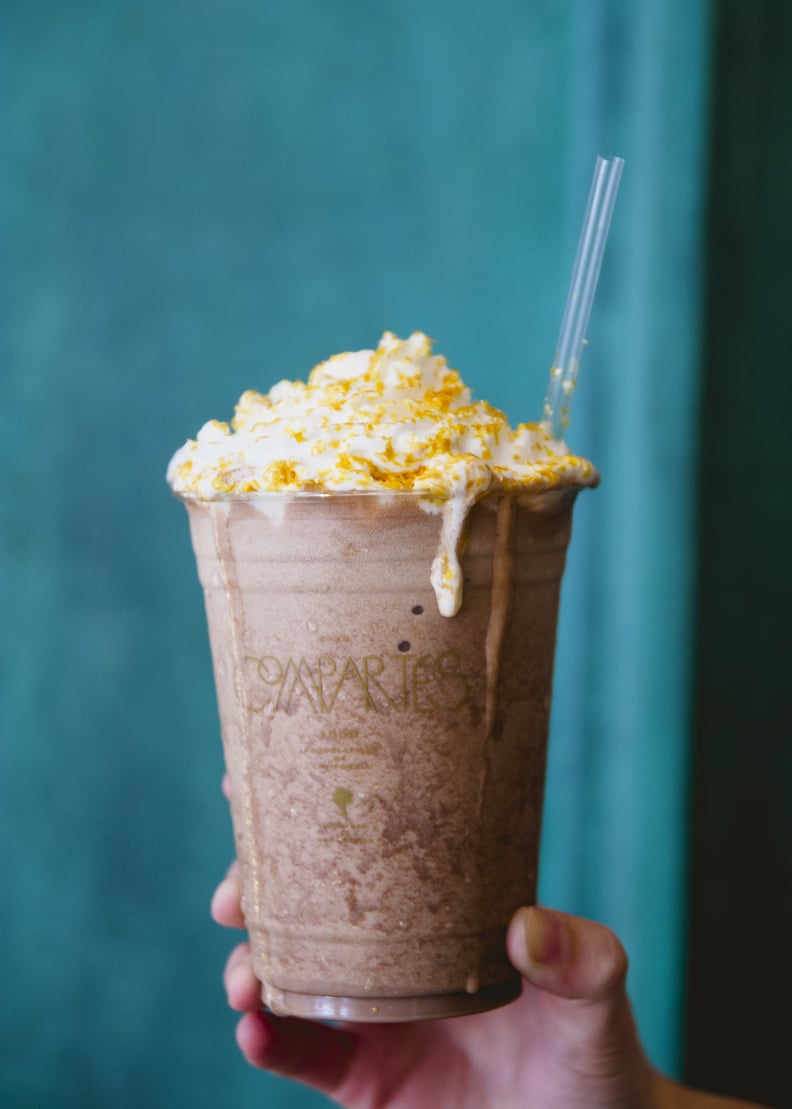 Birthday Cake
This frozen chocolate is made from the "Let Them Eat Cake" bar ($10), which includes birthday cake and sprinkles, and it's topped with edible 24 karat gold.