As POPSUGAR editors, we independently select and write about stuff we love and think you'll like too. If you buy a product we have recommended, we may receive affiliate commission, which in turn supports our work.
Urban Outfitters has a reputation for delivering in some seriously quirky home decor pieces. So naturally, it comes as no surprise that their selection of kitchen gadgets has also proven to be just as weird, wonderful, and completely worthy of a spot on your Instagram feed.
Make no mistake — for as eccentric and one-of-a-kind as the brand's kitchen gadgets and utensils are, reviewers also hail them for being equally effective and practical. From dinosaur-themed mini waffle makers and ladybug dishes to country-chic "bootle" openers, pumpkin cocottes, butterfly-adorned net bags, goblets, and even a cookbook that's perfect for the Trader Joe's enthusiast in your life, Urban Outfitters has just about every gadget you could ever imagine — and even those you can't.
Whether you're setting up your first kitchen or your space is looking a little dull, a few minor tweaks can change everything. And since Urban Outfitters sells a huge array of cute and quirky kitchen accessories, you can breathe fresh and fun new life into your home cooking area in an instant. We're talking everything from gadgets to tableware — seriously, just wait until you see what we've found! Read on to browse through the best (and downright strangest!) kitchen essentials we found in Urban Outfitters' home section.
— Additional reporting by Macy Williams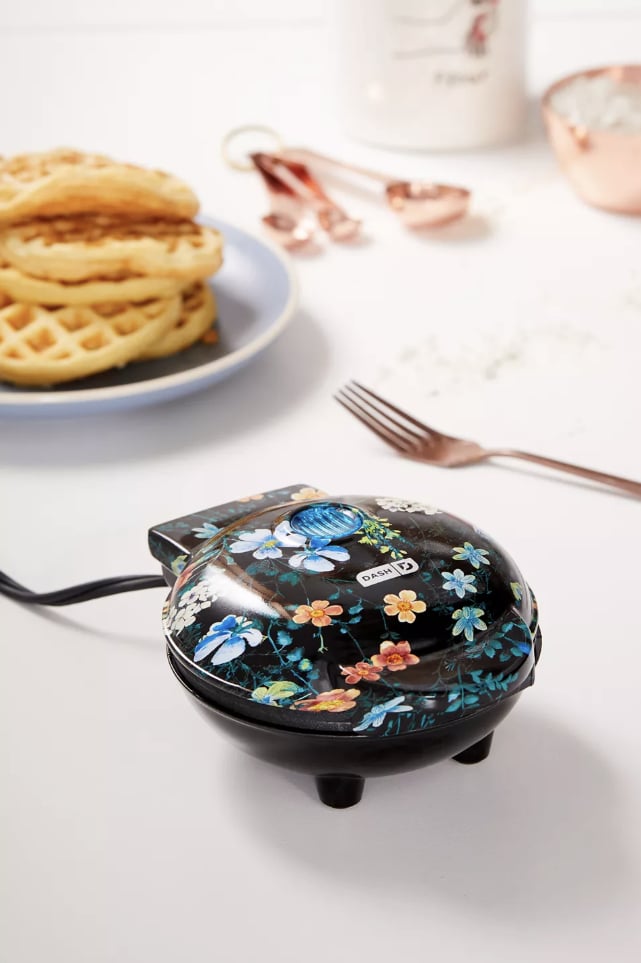 Dash Mini Waffle Maker
We need this Mini Waffle Maker ($18) ASAP. If you've spent any time on TikTok, then you already know that Dash's mini waffle makers are a cult-favorite product. And unlike other models from the brand, this one even comes adorned in a dainty floral design.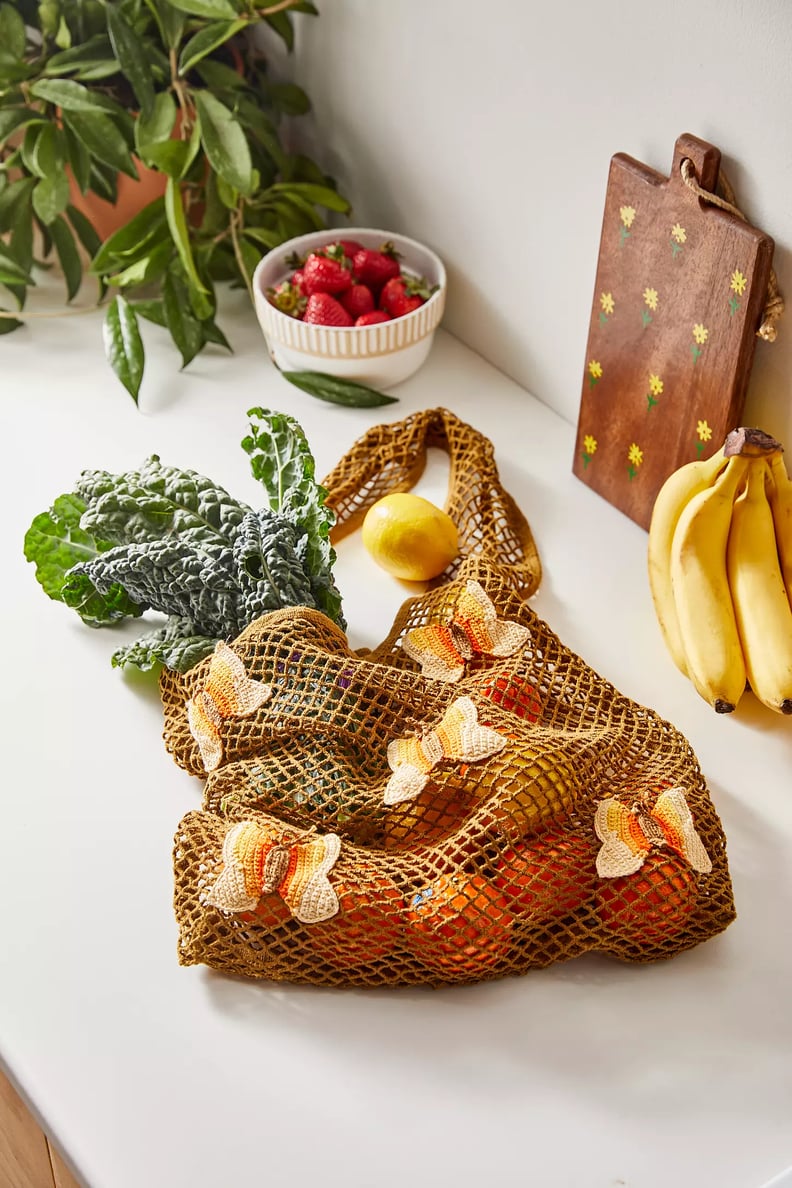 Urban Outfitters Boho Market Bag
Make your next trip to the grocery store or farmer's market a little sweeter with the help of this darling Urban Outfitters Boho Market Bag ($20). Netted bags are already having a major style moment, and proving their use extends far beyond produce shopping, From the beach to the flea market and beyond, this could easily be your next "go-anywhere" bag style.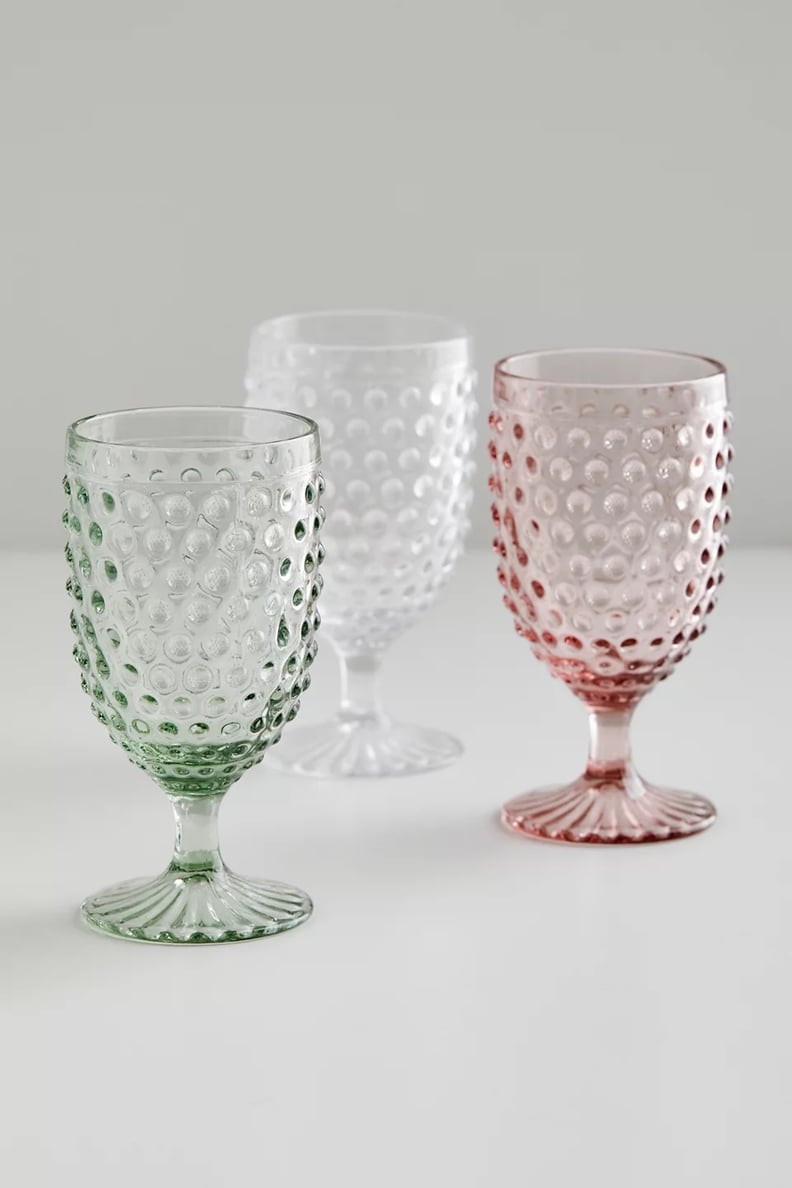 Urban Outfitters Chauncey Goblet
While outdoor hosting season might be wrapping up, we're heading into (yet another!) expectedly busy few months — with Labor Day soirées, Thanksgiving celebrations, and holiday parties galore. If hosting duties are in your future, then you'll definitely need an Urban Outfitters Chauncey Goblet ($12) in your stock of kitchen utensils. The style is as polished as it is practical!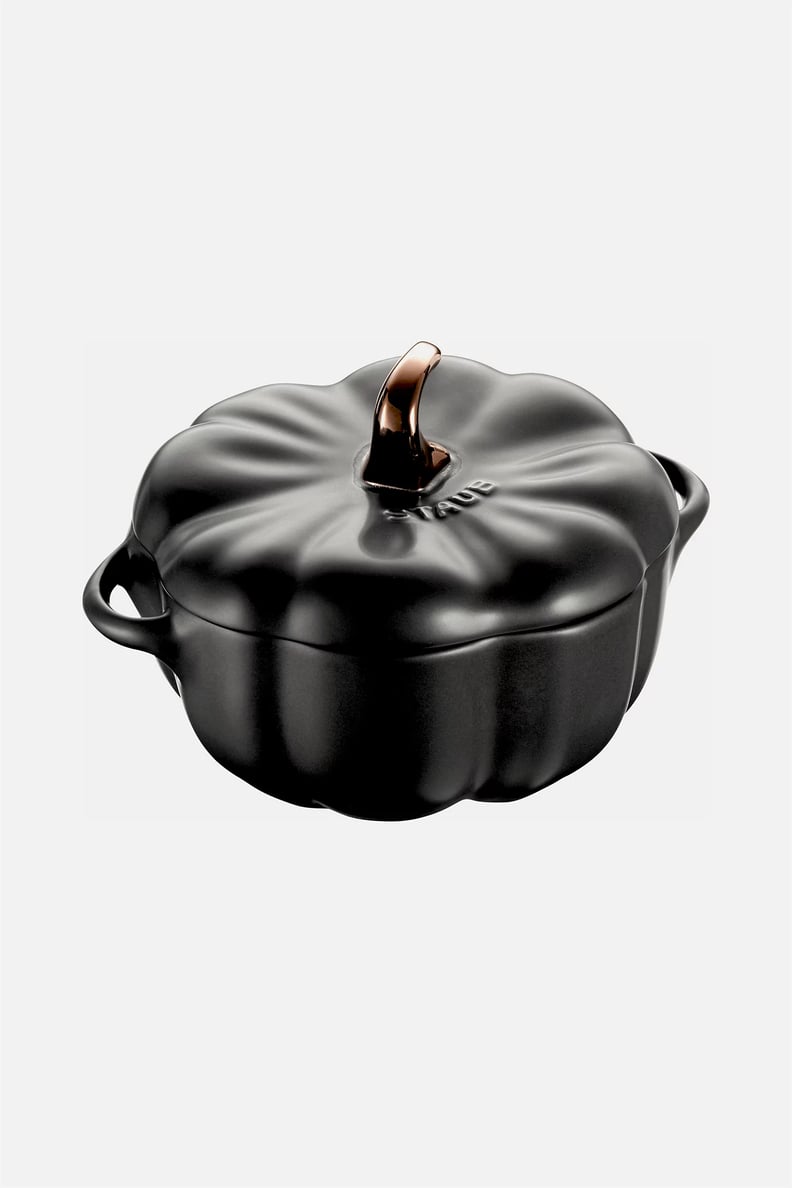 Staub Ceramic Petite Pumpkin Cocotte
If you (like me) love fall, but aren't quite sold on pumpkin as a flavor, then this Staub Ceramic Petite Pumpkin Cocotte ($40) will help you to embrace the season on your own terms. Regardless of what you're baking, Staub's kitchen utensils are some of the most durable tools to have on-hand in your kitchen. Plus, this pumpkin cocotte even comes in a burnt orange color!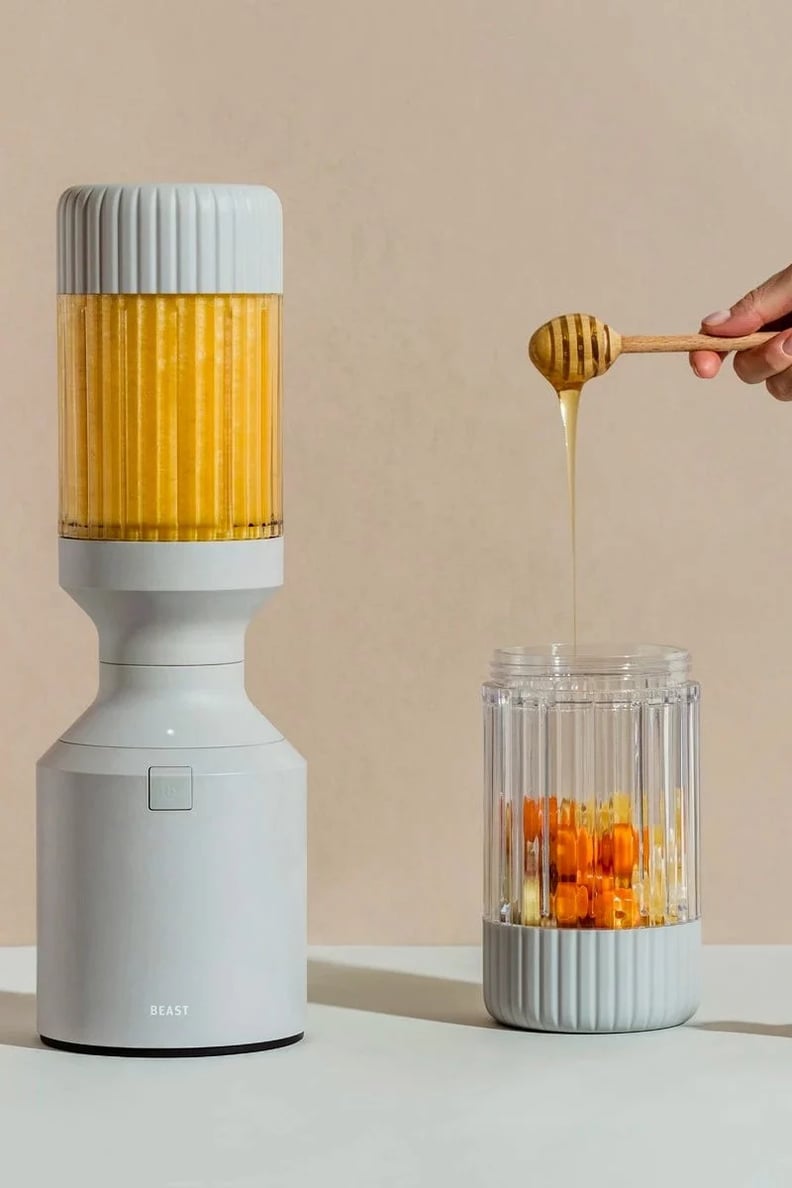 Beast Blender
Trying to get back on the health wagon? This Beast Blender ($155) will help to make your next foray into morning smoothie-making a breeze — thanks to its high-grade technology and TPE overmold vessel. Blend everything from berries to veggies, oats, and more, all in this singular device.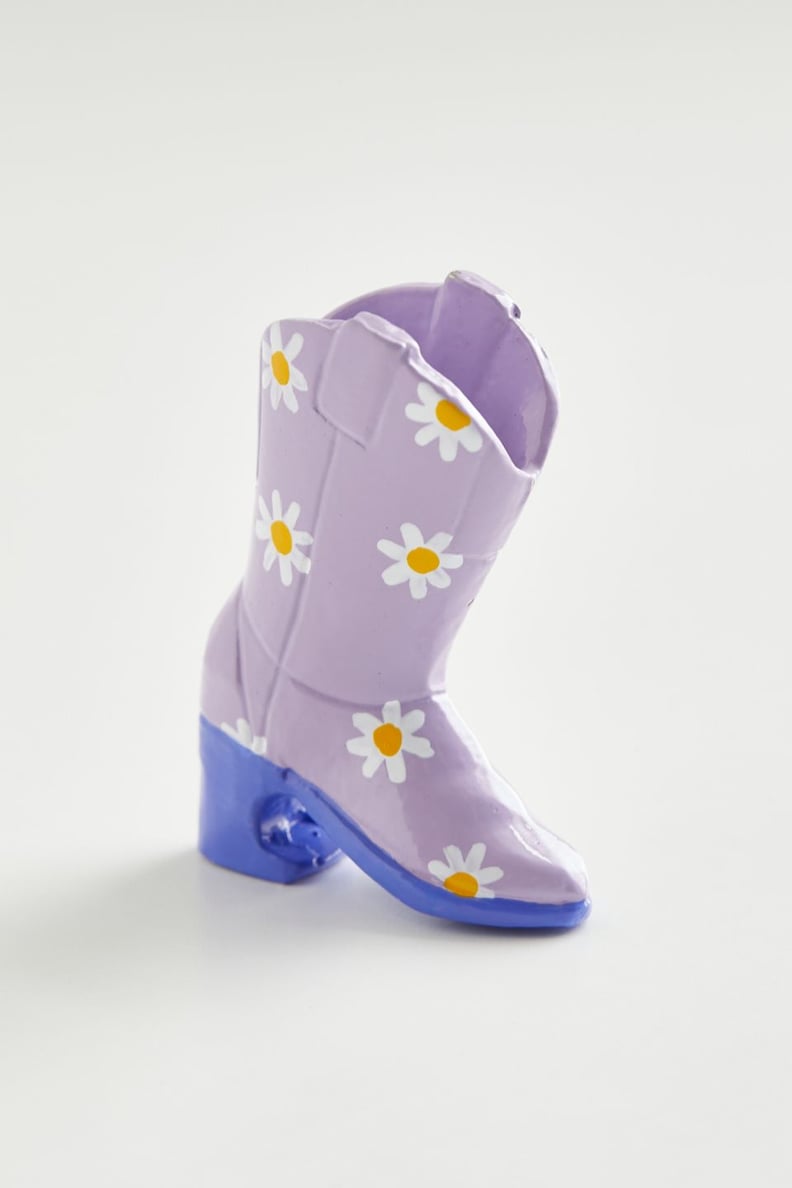 Urban Outfitters Bootle Opener
Kick off your next party with a country-chic touch, provided by this Urban Outfitters Bootle Opener ($18). The daisy-adorned gadget is so cute, you'll be popping bottles just for the fun of it. And the bottle opener is also available to shop in a checkered pink print, too.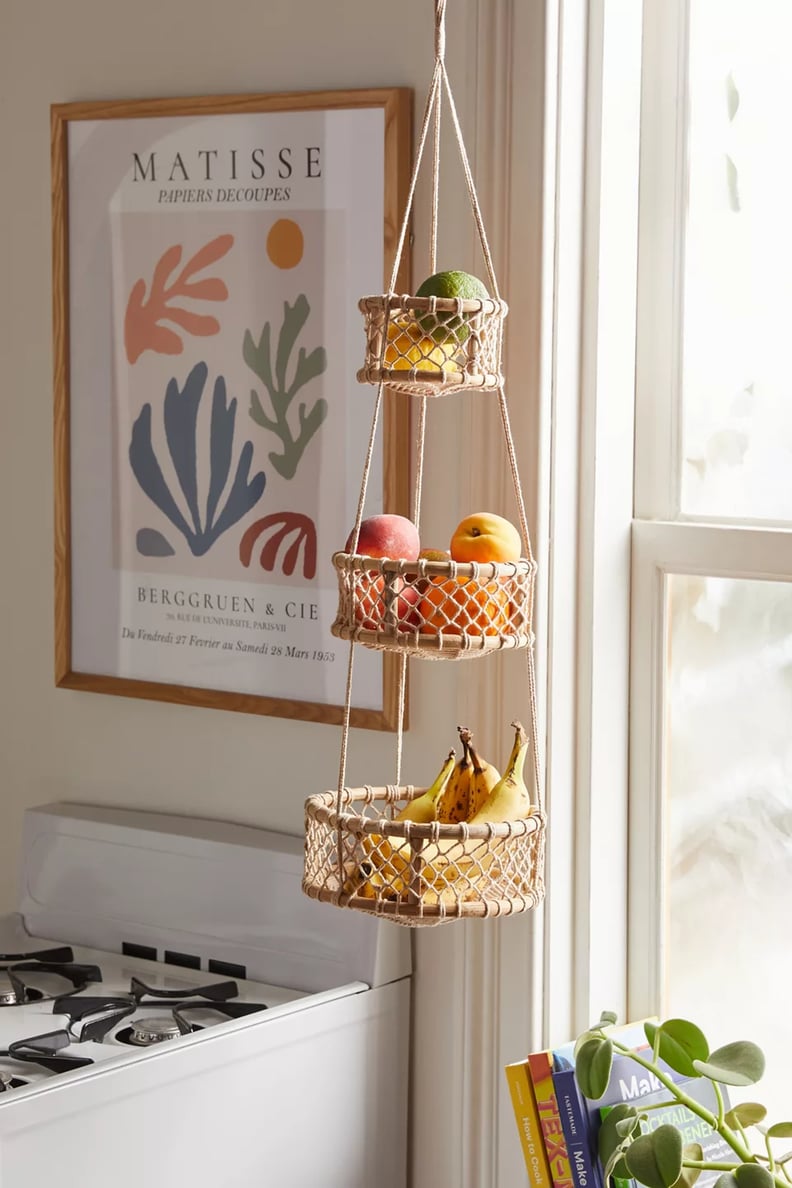 Urban Outfitters Three Tier Hanging Basket
This Urban Outfitters Three Tier Hanging Basket ($29, originally $39) is such a great investment for so many reasons. If you're a cat owner, this basket helps to keep fruit off the counter and away from the temptations of your pets. Best of all: it also manages to incorporate an easy, boho-centric flair into your kitchen.
Urban Outfitters Barrel BBQ Grill
With this Urban Outfitters Barrel BBQ Grill ($54, originally $69), we suddenly have an inclination to start grilling (or rather, just learn how to grill at all!). The steel model is surprisingly lightweight and made to be moved. Whether you're just cooking in your backyard, are heading out to the lake, or need a solid grill on-hand for your next family reunion, this portable style can help you meet all of your cooking needs in any environment.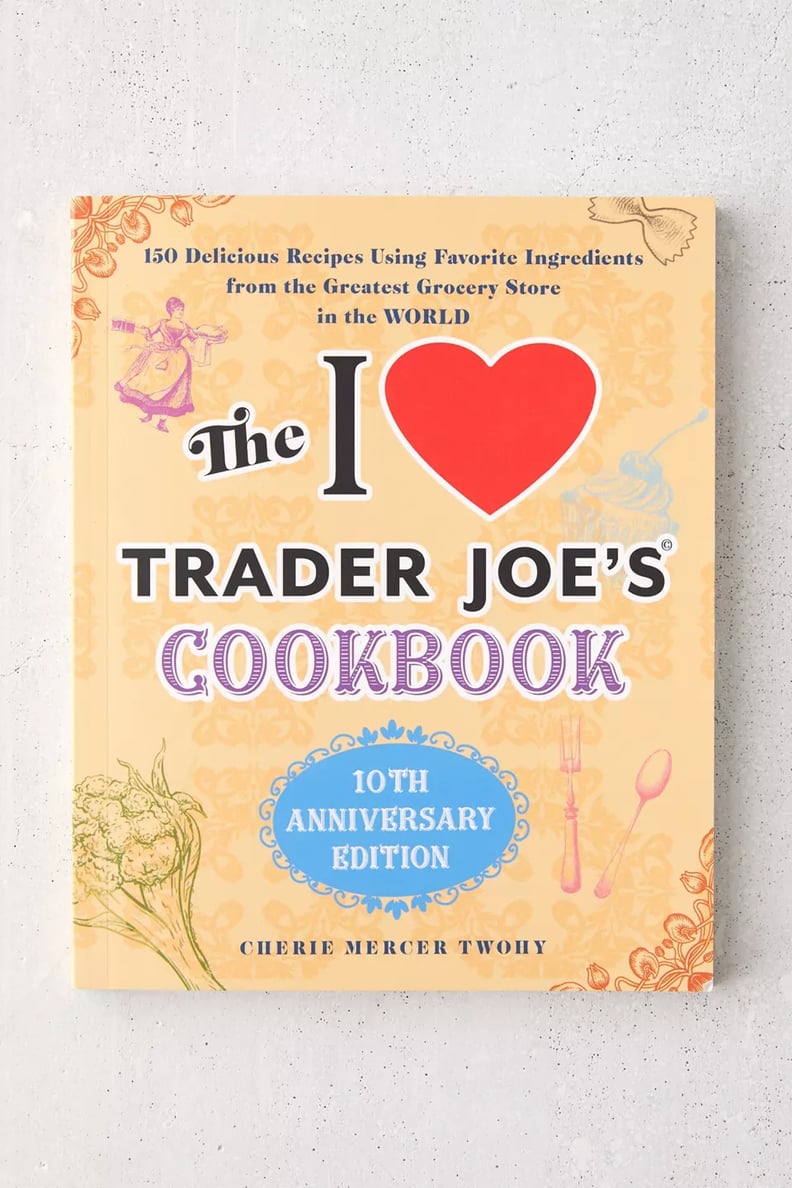 The I Love Trader Joe's Cookbook: 10th Anniversary Edition
Trader Joe's lovers, rejoice — your religious frequenting of everyone's favorite grocery store can actually be put to good use with this The I Love Trader Joe's Cookbook: 10th Anniversary Edition ($20). The cookbook features delicious recipes aplenty, all of which can easily be whipped up with some of the retailer's most popular products. Anyone else suddenly craving Ube waffles?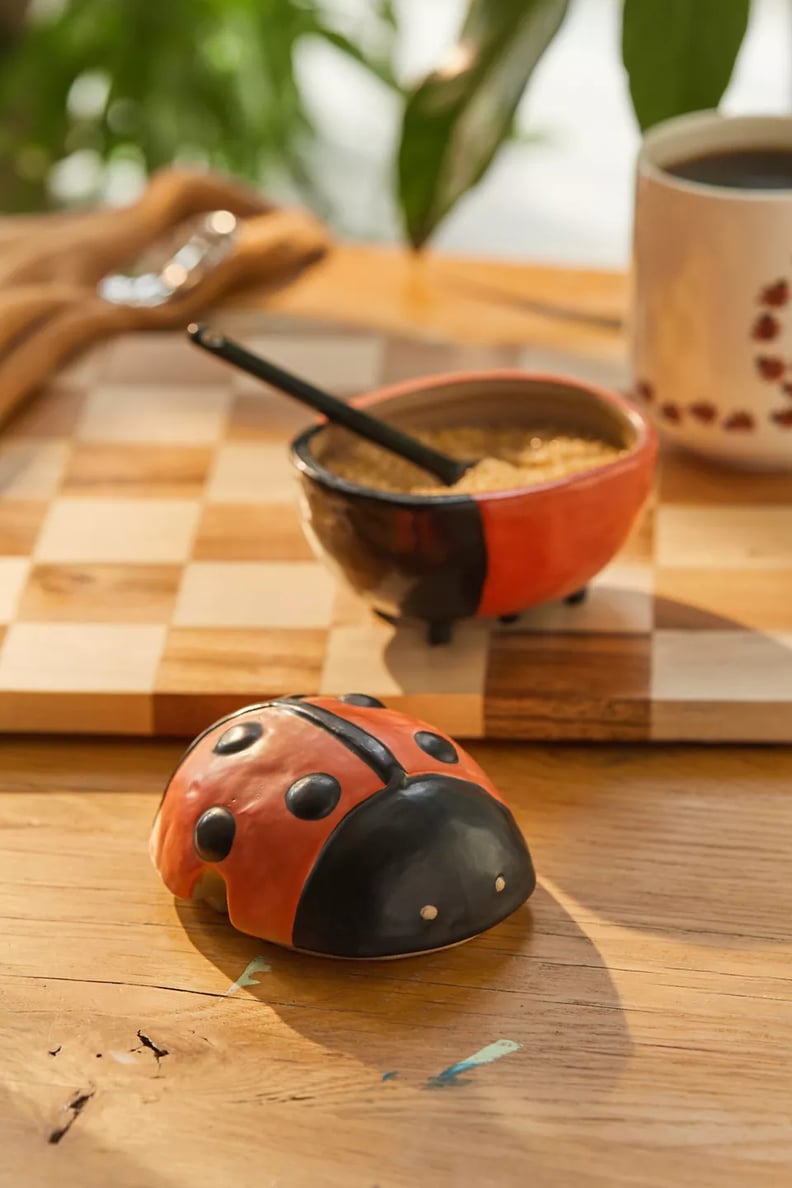 Urban Outfitters Ladybug Sugar Dish
This adorable kitchen accent is sweet like sugar — and evidently, also made to be filled with it, too! The Urban Outfitters Ladybug Sugar Dish ($16) is molded in the shape of a ladybug, giving an otherwise basic kitchen piece a darling, summer-friendly upgrade. Regardless of the season, we want this dish on our counter 24/7.