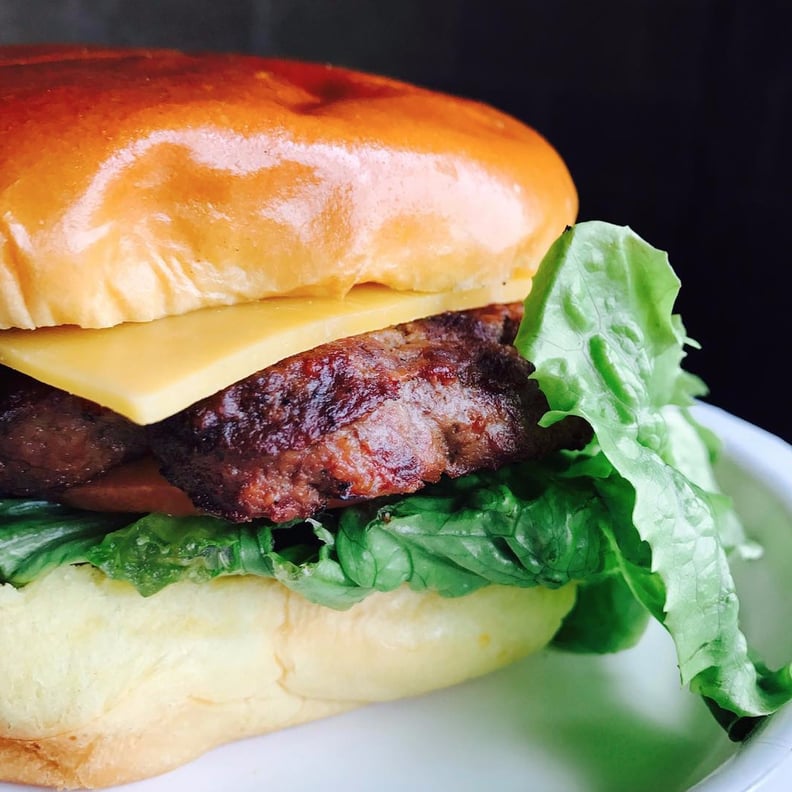 It would be an understatement to say that Costco shoppers are excited about the addition of cheeseburgers in the food court. The wholesale retailer is known for its food court's affordable hot dogs and pizza, and now Costco is testing out a cheeseburger that seems to have been met with much success so far.
The third-pound burger is topped with lettuce, tomatoes, cheddar cheese, and thousand island dressing. As many have noted, the so-called Chicago-style burger does bear a resemblance to Shake Shack's famous burger due to the soft bun. As is expected, the burger is also seriously affordable at $5.
Costco is currently offering the burger on a trial basis throughout Seattle and in a few California locations, such as Corona, Pacoima, and Lakewood. If it's popular enough, however, it may become a nationwide menu item. Look ahead to check out more pictures of the brand-new burger.