When life gives me lemons, I like to slice 'em up and use them to garnish a summer cocktail. With new drinks popping up left and right, these spiked teas and lemonades made by organic alcohol brand Crook & Marker have already caught my eye because of their unique and fruity flavors.
For my fellow lemonade-lovers, the Spiked Lemonades are available in a variety eight-pack including flavors like raspberry, watermelon, and blueberry. If you're more of a tea person, the Spiked Teas can also be found in variety eight-packs including lemon, peach, raspberry, and sweet-tea flavors.
In addition to the boozy teas and lemonades, the brand also offers a variety of Spiked Coconut drinks with hints of pineapple, lime, mango, or raspberry. Made with natural flavors and sweeteners, all of the drinks are also sugar-free, vegan, only 80 calories per can, and four-percent ABV. Take a closer look at each flavor ahead, and cheers to me keeping the drinks section of my fridge thoroughly stocked this summer.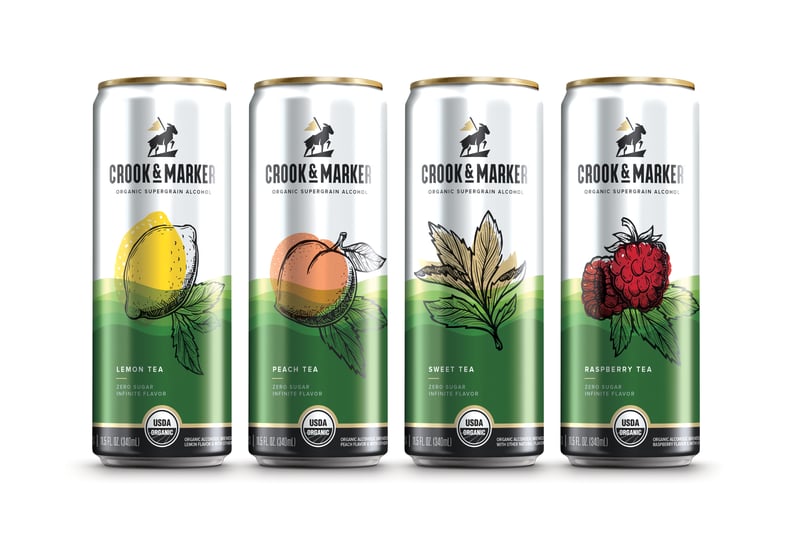 Crook & Marker Spiked Teas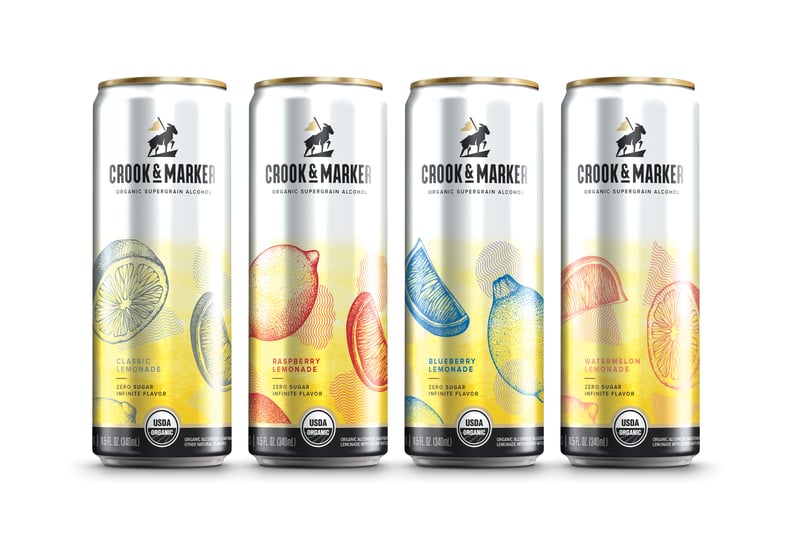 Crook & Marker Spiked Lemonades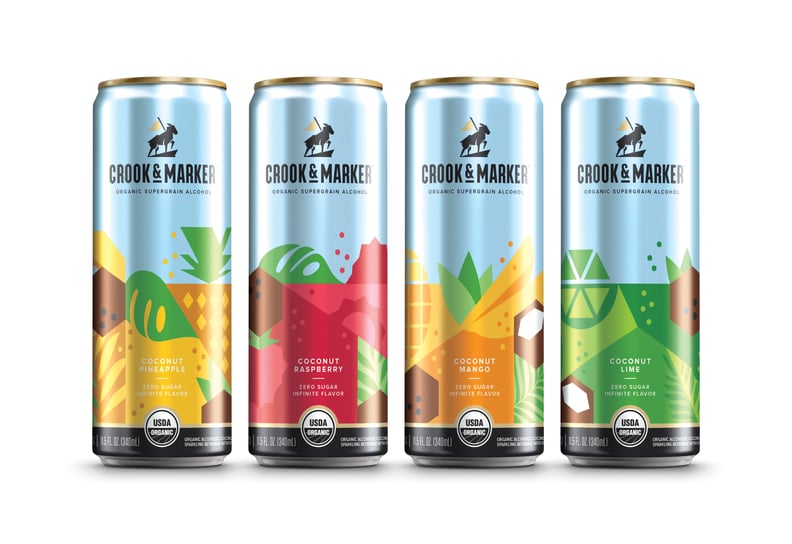 Crook & Marker Spiked Coconut Drinks