Get to Know All the Jaw-Dropping Tomato Types That Exist
Whether it's salsa or a simple slice, it's always great to learn about the many wonders of the tomato. The Young Austinian shares the basics of tomatoes, from recipes to vegetable care.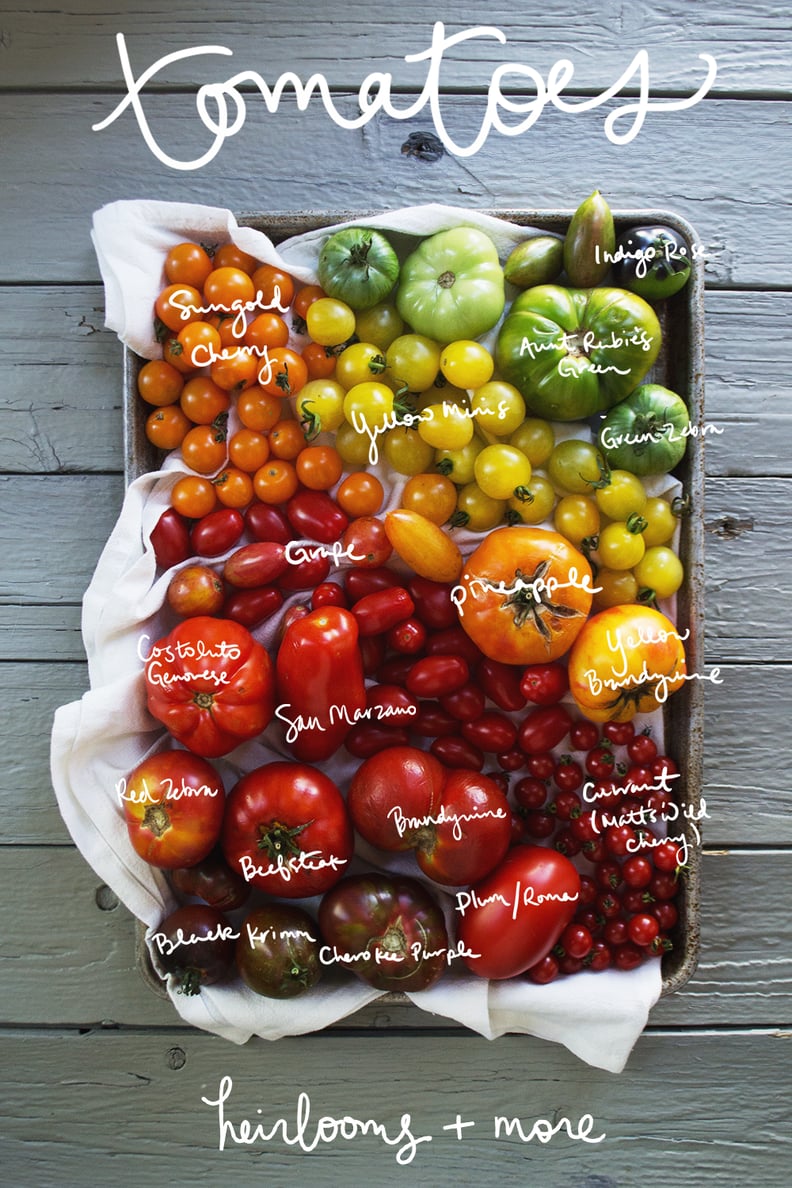 Between recipe testing for work, our household grocery needs, and my inability to drive past without stopping to look at whatever's growing in the fields, I frequent our little nearby farm stand Wilson Farm a lot. So when I carried a basketful of every tomato they currently had available to the check-out counter last week, they didn't seem to find it unusual. But then again, it's tomato season, and people tend to do crazy things for the produce they love.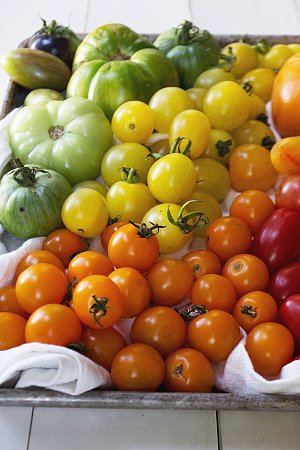 The history of the tomato (Solanum lycopersicum) is a long and worldly one. Native to South America, the tomato had to travel across to Europe and then back to the Americas with new curious colonists before it was even really considered a consumable food (or ever made into ketchup, probably). At one point, it was even considered poisonous — although consuming the leaves and vines is definitely not advisable since the plant does belong to the nightshade family. And so the tomato had a difficult time developing into the culinary darling it is today. Some find the scent of the tomato vine off-putting, but it only reminds me of hot Summer days back in Texas, fresh tomato sandwiches, and roadside farm stands (I even stock my bathroom with tomato vine-scented soap, but I'm a bit partial, I guess).
With such an extensive history — and the fact that it isn't mass produced to feed livestock like most grain crops — the tomato has a lovely collection of heirloom varieties and other known cultivars ranging somewhere in the 10,000 region. Yes, it's a lot, but (sadly) not all of them are in circulation. Thankfully, we still have several thousand different heirlooms, shapes, sizes, and colors of tomatoes to pick from every Summer.
One of the easiest ways to differentiate between tomatoes is by size. There are teensy currant tomatoes no bigger than a pea; grape tomatoes shaped, well, like an oblong grape; cherry tomatoes called so for obvious reasons; and little pear tomatoes aptly named for their shape, but much smaller than actual pears. From there, they jump into a whole new size category with things like plum tomatoes, which are not shaped like a plum at all (this is often also referred to interchangeably as a roma tomato); specialty San Marzano tomatoes, which are similar to romas only longer and thinner and so much fancier; globe or slicing tomatoes (pretty much your standard-sized tomato); and then things just get bigger from there with the biggest class category, beefsteak.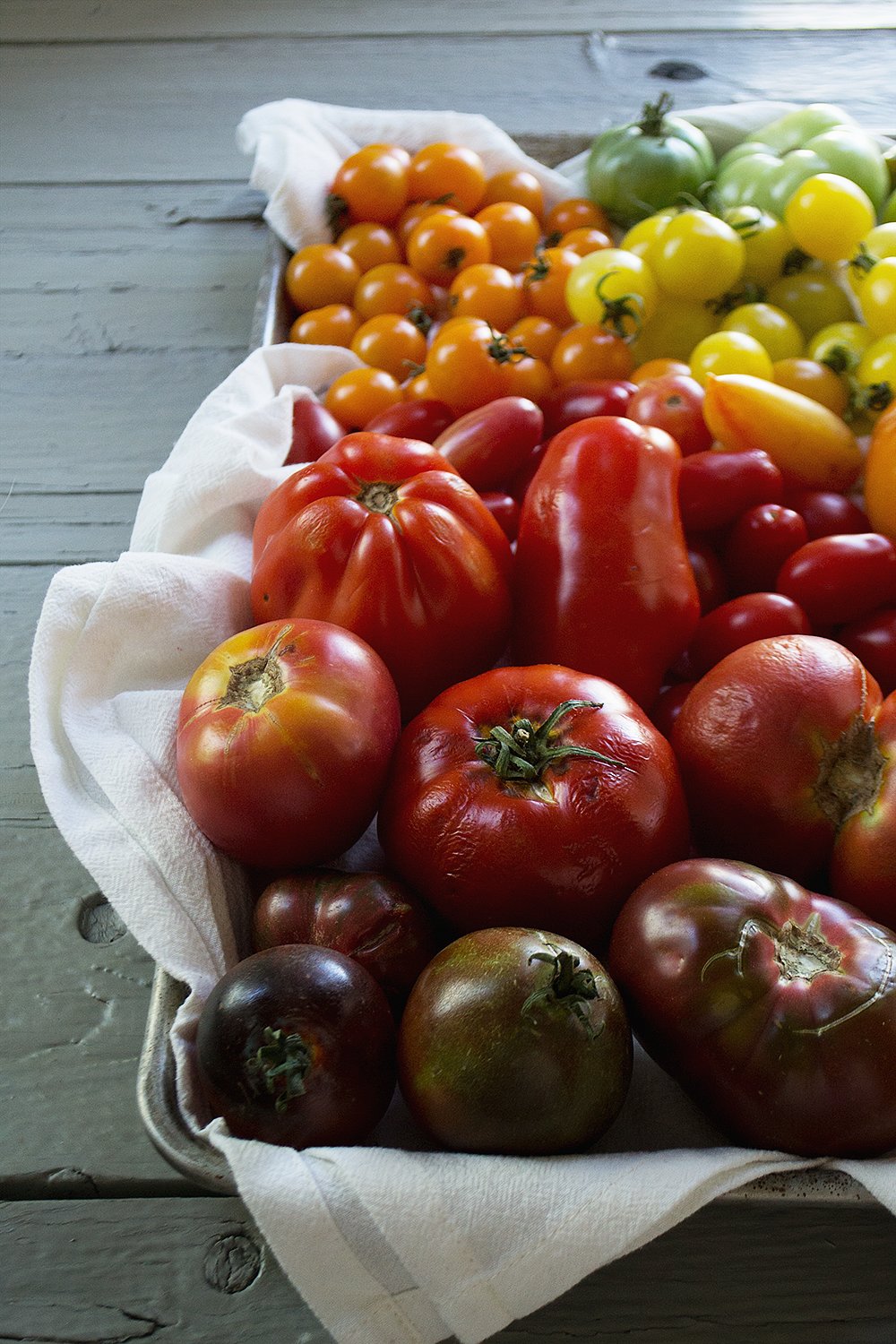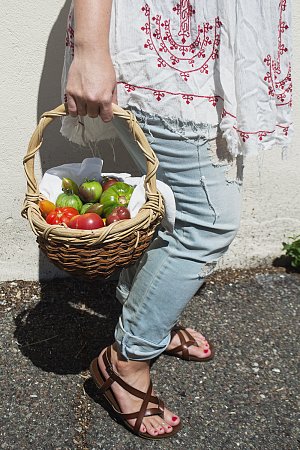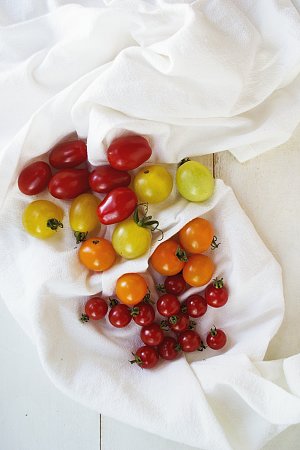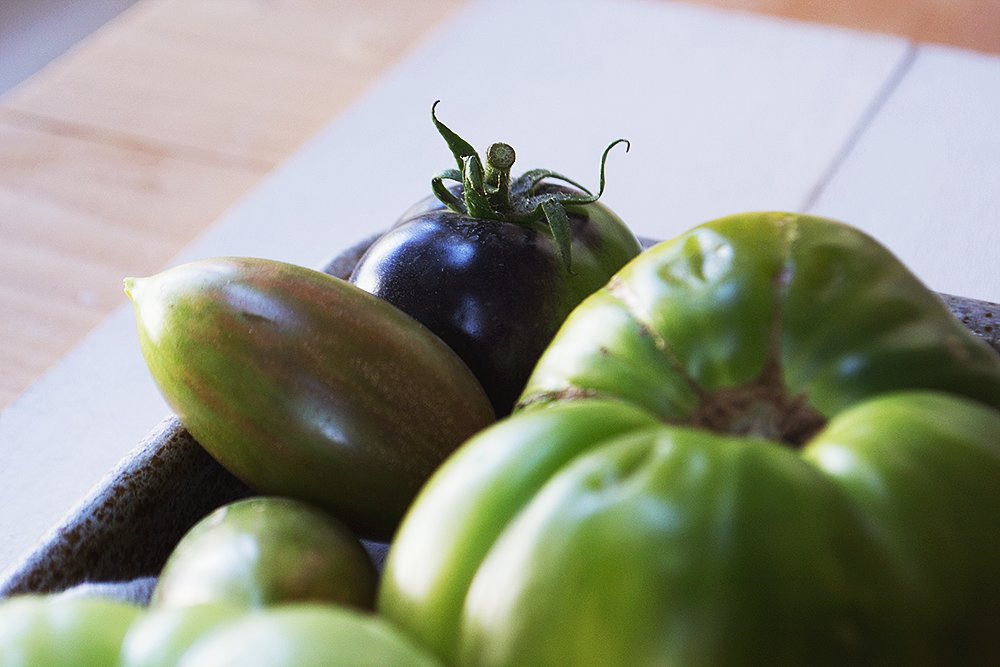 Then there are all the heirloom varieties, and that's when the names get exciting. My farm stand had a great locally grown collection, including the large Costoluto Genovese, the lovely yellow striped Red Zebra, and the rose-hued Brandywine. The dark, maroon Black Krimm was nestled next to Aunt Rubie's Green (not sure who Aunt Rubie is, though). Then there was a row of large, bulbous Yellow Brandywine tomatoes and the new-to-me yellow-and-red-tinged Pineapple tomato. And so many more.
Some tomato-picking tips:
Don't necessarily judge a tomato by its skin. Cracks, seams, sunspots, and odd colors typically don't discount the quality of the actual tomato. You can either cut around the blemishes or eat as usual.
A firm tomato is a good tomato. The best way to pick a tomato is really by its firmness. It should not give when touched, and your fingers shouldn't leave an indentation. That being said, if you buy tomatoes and leave them too long and they begin to soften, just use them for salsa or sauce.
Green tomatoes are good eats. Unless you have an unusually sensitive stomach, green tomatoes are some of the best you'll ever eat. Generally, these tomatoes stand up better to heated applications: think grilled cheese and fried tomatoes.
Smaller can be sweeter. Sometimes the smaller the tomato the sweeter it is (like those wee currant or cherry tomatoes).
Never put them in the fridge. Whatever you do, please don't do this.