Disney's classic Mickey Mouse-shaped waffles just got an exciting update! As part of Mickey's Not-So-Scary Halloween Party, the Magic Kingdom's Halloween evening festivities, Disney will be debuting pumpkin-flavored waffles. Not only that, but the park will also be introducing several other limited-edition treats for the holiday.
In addition to the waffles, Magic Kingdom will be selling a decadent cinnamon roll, pumpkin cheesecake, tarts inspired by the Haunted Mansion, and more. There is a notable catch: the sweet snacks will only be available during Mickey's Not-So-Scary Halloween Party. If you don't have tickets for the party, however, there will still be other great seasonal desserts available during the day. The new menu items will be for sale starting on Aug. 25 until Nov. 1. Learn more and find out where you can get all of these desserts ahead.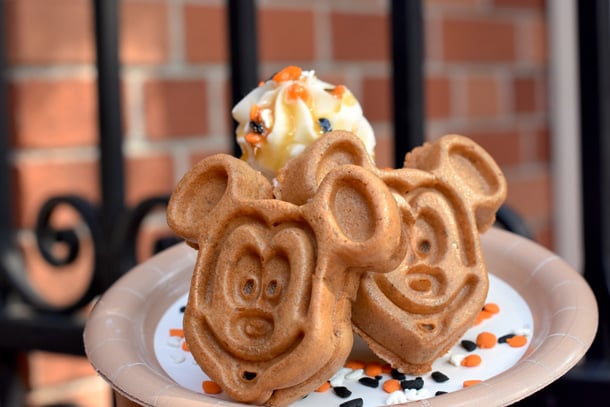 Pumpkin Mickey Waffles
Sleepy Hollow in Liberty Square will be selling pumpkin-flavored Mickey waffles topped with vanilla ice cream, whipped cream, sprinkles, and a caramel drizzle.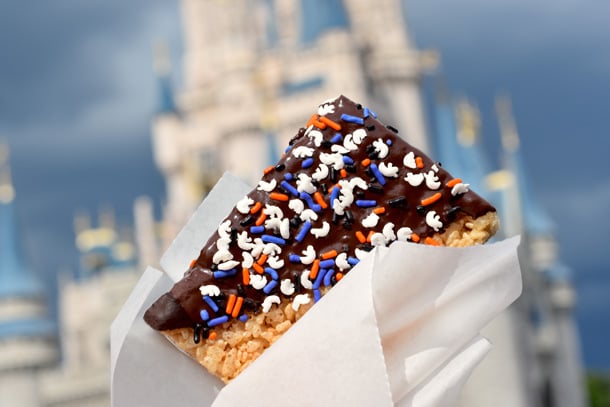 Chocolate Crisped Rice Treats
You won't have to look too far to pick up the chocolate crisped rice treats, available at outdoor kiosks throughout the park!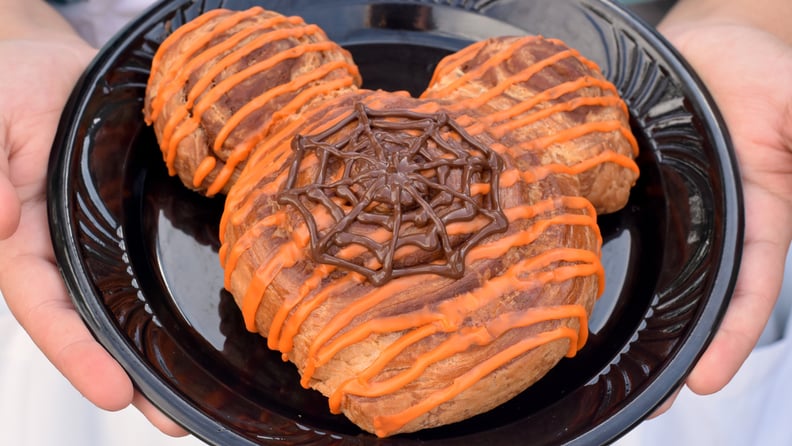 Mickey Cinnamon Roll
This extravagant Mickey-shaped cinnamon roll — decorated with orange and chocolate icing — will be available at the Main Street Bakery.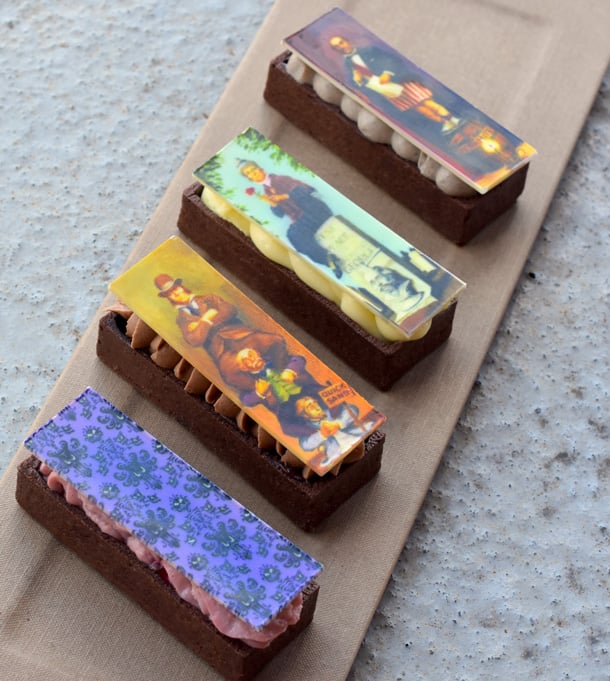 Haunted Mansion Desserts
These unique Haunted Mansion desserts are each located at a different sweet shop. From left to right, the lemon-curd-filled chocolate tart topped with strawberry mousse will be at Storybook Treats. The tart topped with peanut butter icing will be at Liberty Square Market. In Tomorrowland, Auntie Gravity's Galactic Goodies will sell a tart topped with white chocolate mousse. Lastly, Aloha Isle will have a chocolate-ganache-filled tart topped with Oreo panna cotta.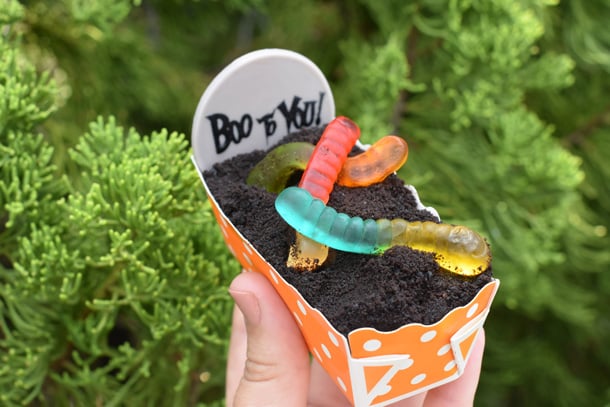 Worms and Dirt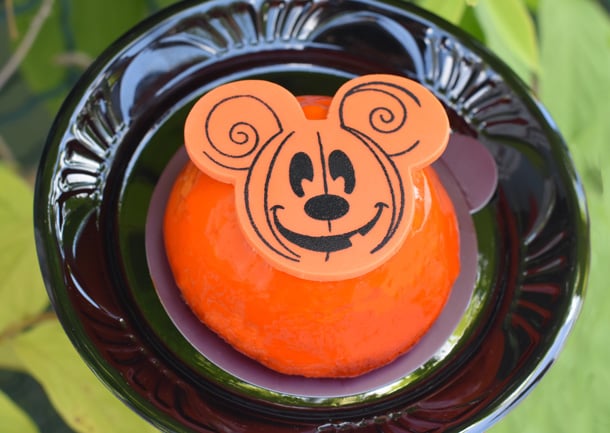 Pumpkin Cheesecake Dome
At both the Main Street Bakery and Gaston's Tavern, visitors can try this pumpkin cheesecake, which consists of graham cracker streusel, orange white chocolate glaze, and a white chocolate Mickey.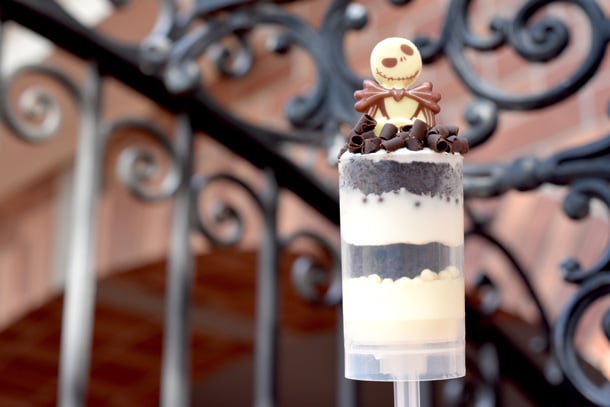 Jack Skellington Cake
Sleepy Hollow will also sell a Jack Skellington push-up cake, which features vanilla panna cotta, chocolate cake, vanilla buttercream, and chocolate pearls.