Paid Content For
Pillsbury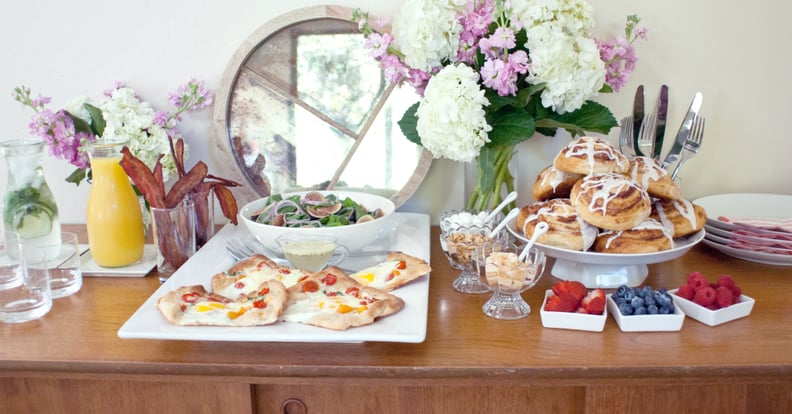 POPSUGAR Photography | Sarah Lipoff
POPSUGAR Photography | Sarah Lipoff
Brunch is one of those meals that lets you sit and savor all of your favorite things. You get the ooey-gooey bite of cinnamon rolls that also welcome your guests with the wonderful aroma of cinnamon , decadent egg dishes, fresh salads — and maybe a sparkling drink. The next time guests are in town, take the pressure out of setting up a sit-down meal and create a stunning DIY self-serve station that lets your friends personalize their plate and then sit back and do brunch.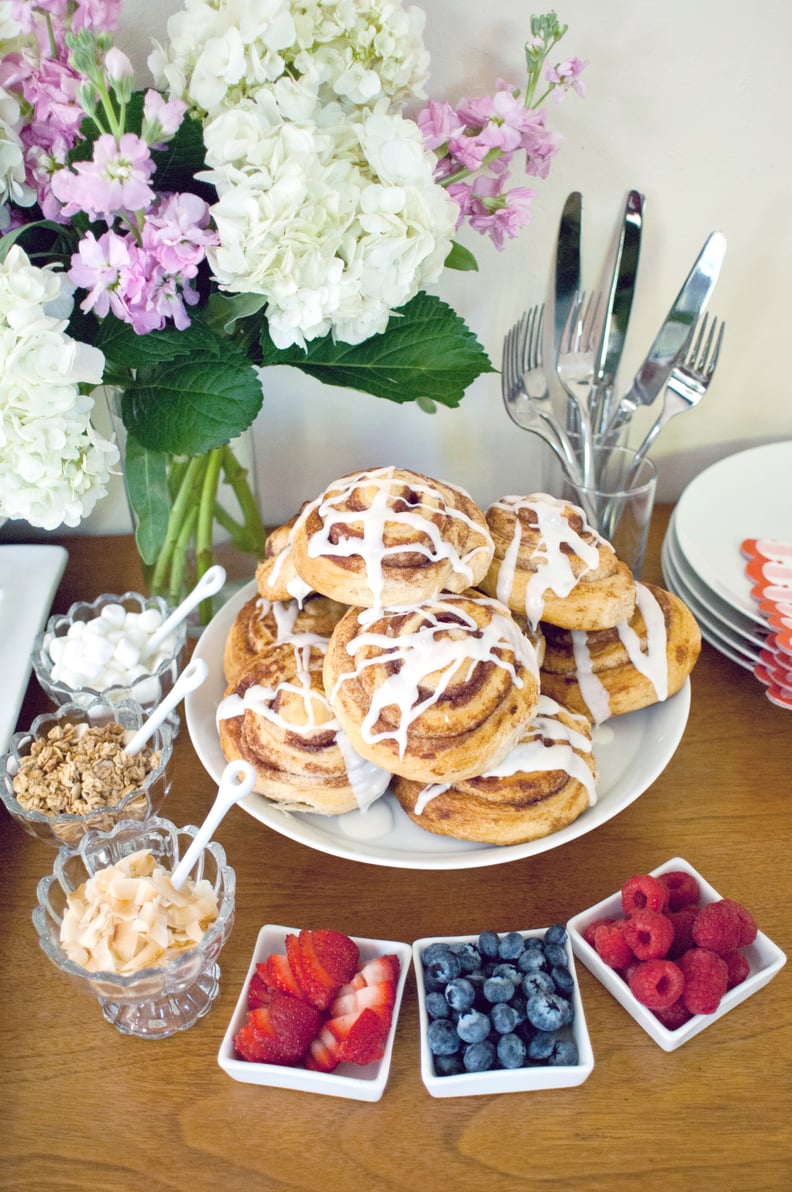 Set Up a Cinnamon Roll Bar
I love cinnamon rolls, and you can take them to the next level by setting up a station with decadent toppings. Fill small bowls and containers with toasted coconut, granola, marshmallows, and lots of fresh berries. It's like brunch heaven.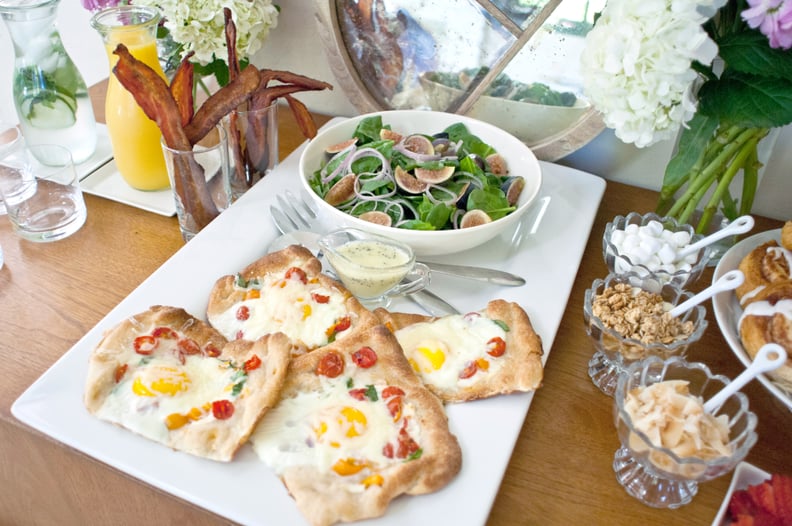 Make Easy Main Dishes
Most brunches feature an egg dish, so make it fun with mini egg pizzas that pair deliciously with a fresh fig and shallot salad. Guests can pile their plates with as much as they please. Make extra so you always have more once a plate or bowl goes empty.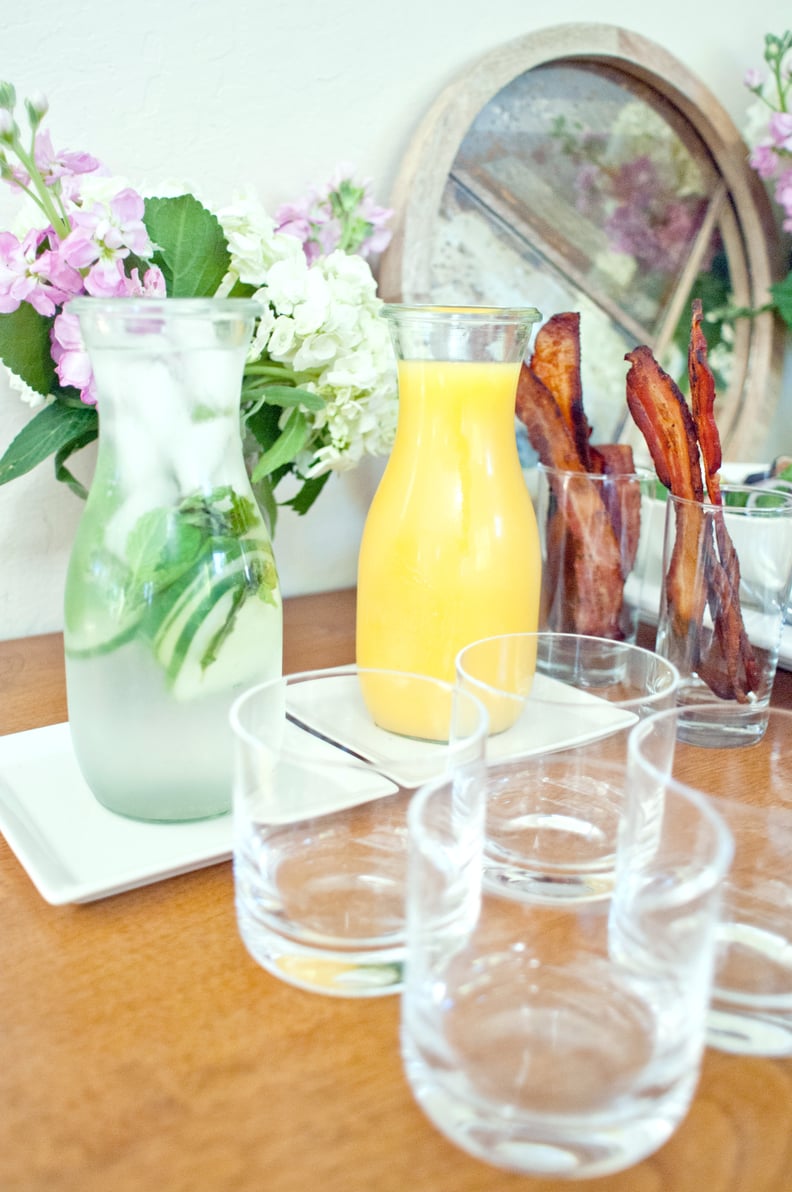 Serve Simple Drinks
Keep it simple and feature one fresh juice, like orange or grapefruit, alongside a flavored water. Cucumber and mint are so refreshing, and the crisp water complements egg dishes. Store extra in the fridge for easy refilling. And instead of placing bacon on a boring plate, stand in juice glasses so guests can select a few strips.
You're Ready!
Think about setting up the table so everything is easy to reach. Place napkins on top of plates, arrange knives, forks, and spoons alongside, then position your main foods up front and center. This way everyone can move from one side of the table to the other. Happy brunching!