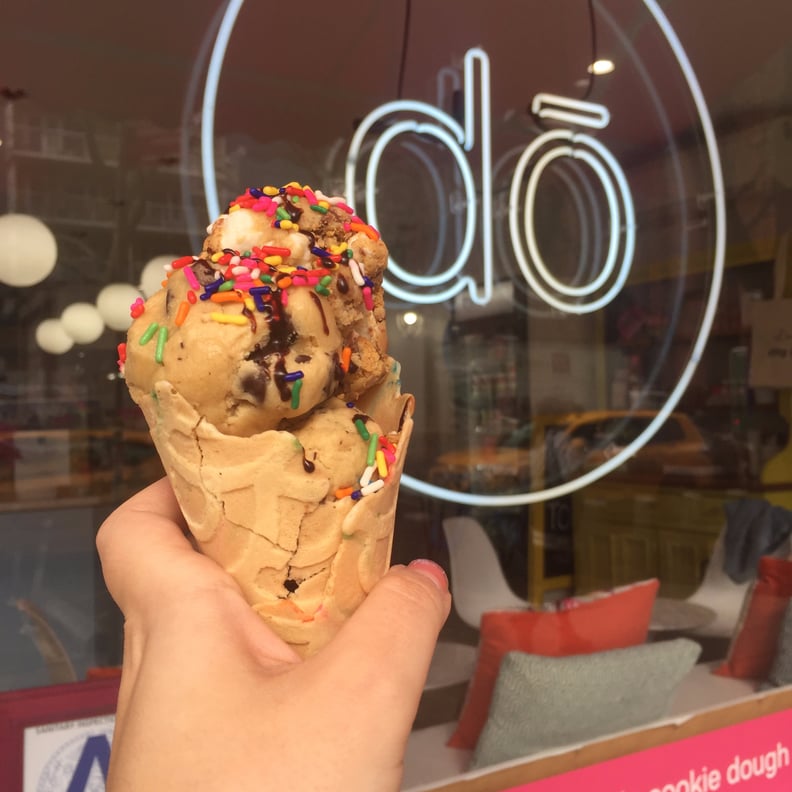 POPSUGAR Photography | Hedy Phillips
POPSUGAR Photography | Hedy Phillips
Remember being young and wanting to eat all the cookie dough that your mom was trying to bake into cookies? And your mom would tell you you shouldn't do that because of the eggs but you did it anyway, because cookie dough is God's gift to our stomachs? Yeah, Do Cookie Dough Confections creator Kristen Tomlan absolutely understands that, which is why she created a cookie dough that can be eaten raw. Her recipes use a pasteurized egg product and heat-treated flour, so you can rest assured that they're fully safe to eat by the scoopful.
I popped into Do's brand-new storefront in New York to check out this cookie dough that's taking over Instagram to see what all the hype is about, and you guys: I get it. Do is an experience. The employees are all upbeat and friendly and really passionate about the sweet treats they're handing over to you, and let me tell you, those sweet treats are amazing. The cookie dough menu contains 16 flavors, including gluten-free and vegan options, and I tried every last one. You can't go wrong with selecting the Signature Chocolate Chip option, which Kristen credits as being the most popular. "We easily sell three times as much of the Signature than any of the other flavors. Easily," she said.
All the dough is made on site, and you can even peek into the kitchen through the large glass windows while you're waiting in line for your dough creation. The shop goes through more than 1,000 pounds of dough in a day, which is no surprise considering the fact that the shop constantly has a line across the street to get in. I wondered if there was a magical time to show up to find the shortest line, and guess what? There isn't. It's always at least an hour long, but it's so worth the wait.
Once you've made it inside the shop, here is exactly what you should do: go to the fridge and get a container of the Signature Chocolate Chip for later. When you get to the counter, you have two ideal options: if you're into peanut butter, go with Fluffernutter (peanut butter base with dark chocolate chips and marshmallow fluff) and Nuts For Nuts (peanut butter base with peanut butter cups and candies) in a chocolate chip cone; if you're not into peanut butter, do Heavenly (sugar cookie base with Nutella, chocolate chips, caramel bits, and sea salt) with Brownie Batter (brownie batter base with chocolate chips) in a chocolate chip cone. Obviously add sprinkles on top no matter what you get, because everything is better with sprinkles.
Your container of the Signature Chocolate Chip will last in the fridge for up to three weeks or in the freezer for up to three months and can even be baked into real cookies, but let's be real, nothing is lasting more than three hours or ever making it into an oven.
Look through for a sneak peek at Do's shop and make sure you check it out for yourself if you're in the area. Your taste buds and your stomach will thank you.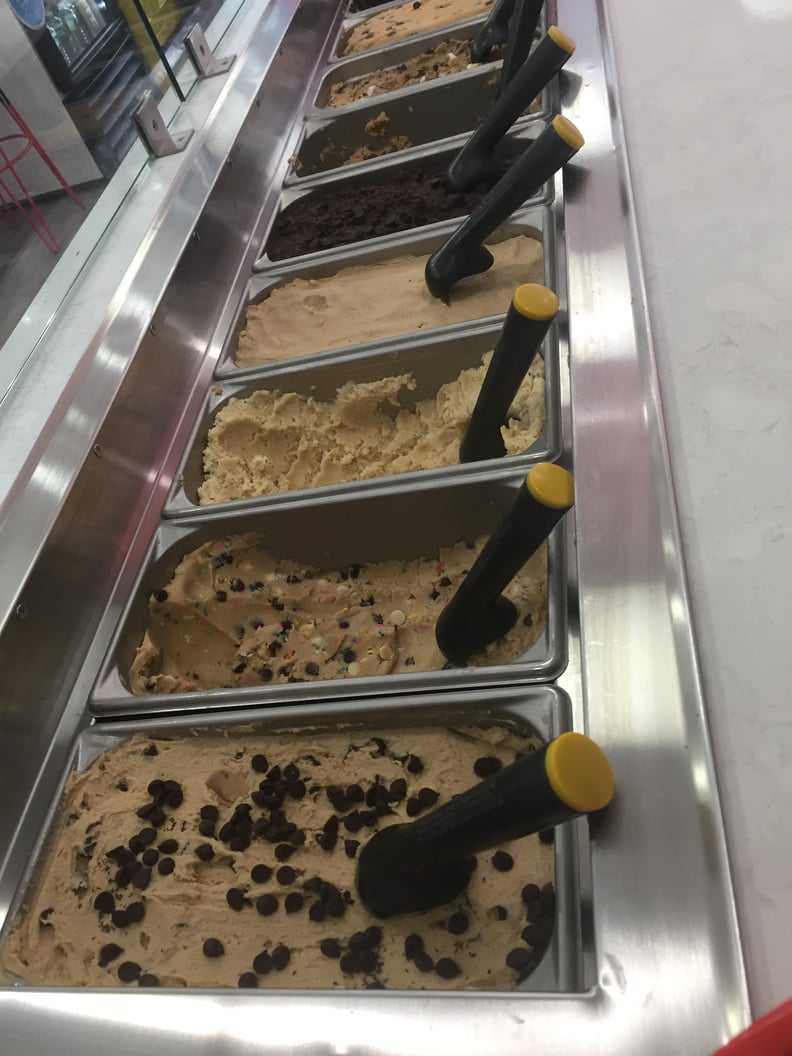 The shop has 16 doughs to choose from
All of the doughs with nuts are kept separate so as to not contaminate the nut-free options. There are also gluten-free and vegan options.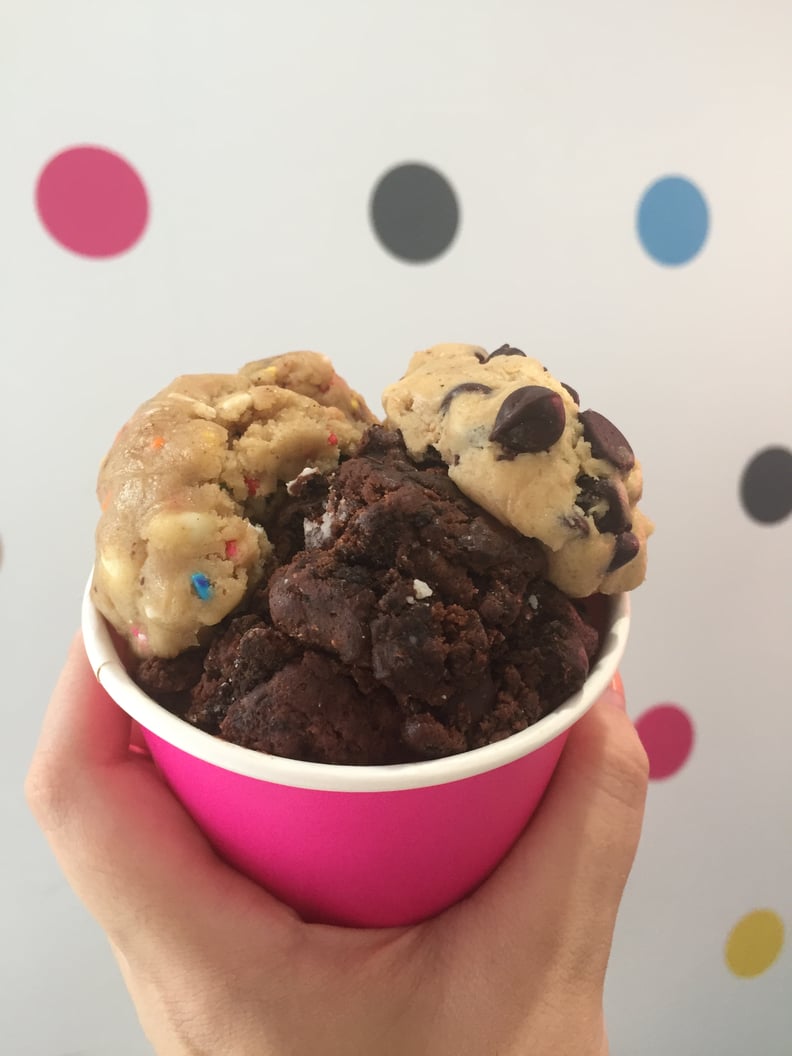 You can get your doughs in a cup . . .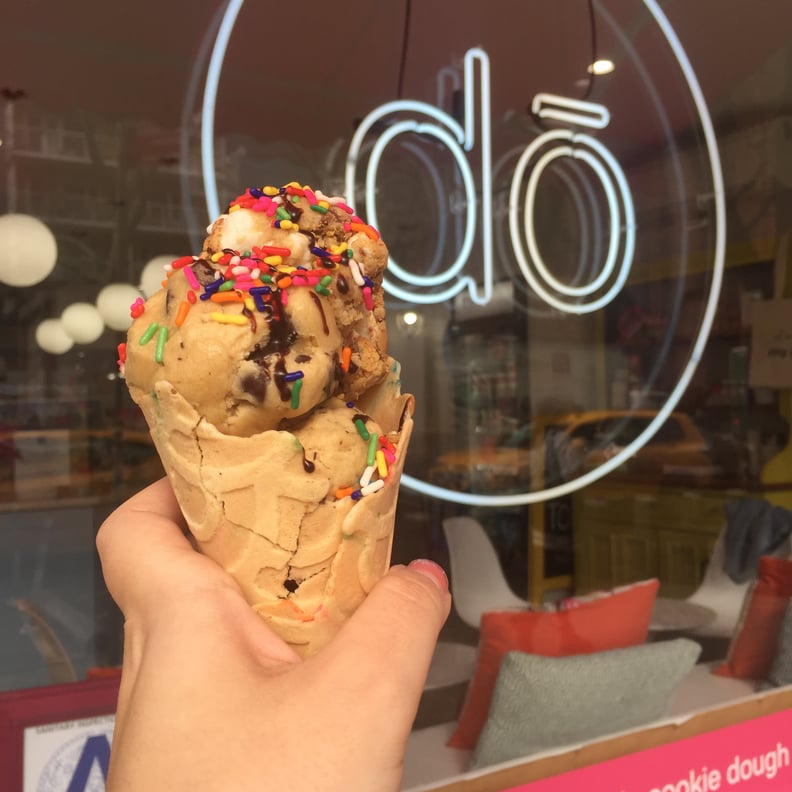 Or in a cone!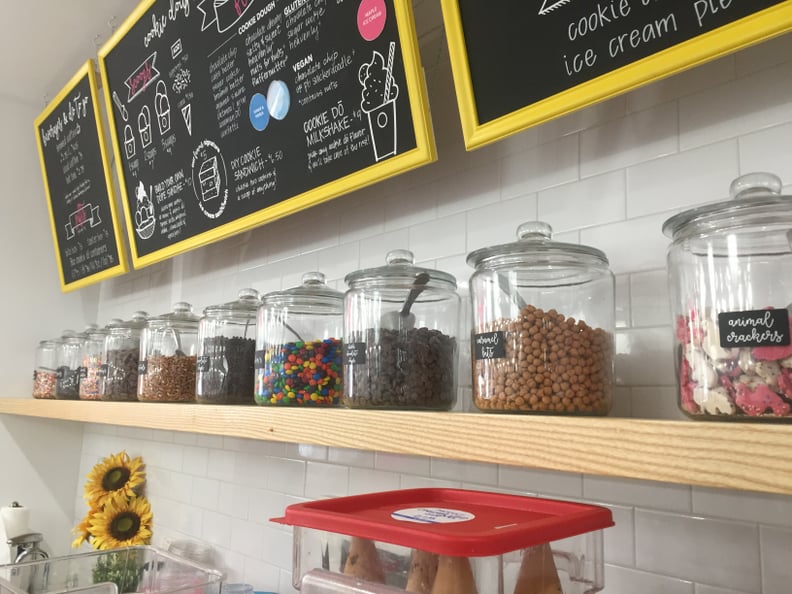 No creation is complete without toppings
There's a whole row of toppings, like cookies and candies, to choose from.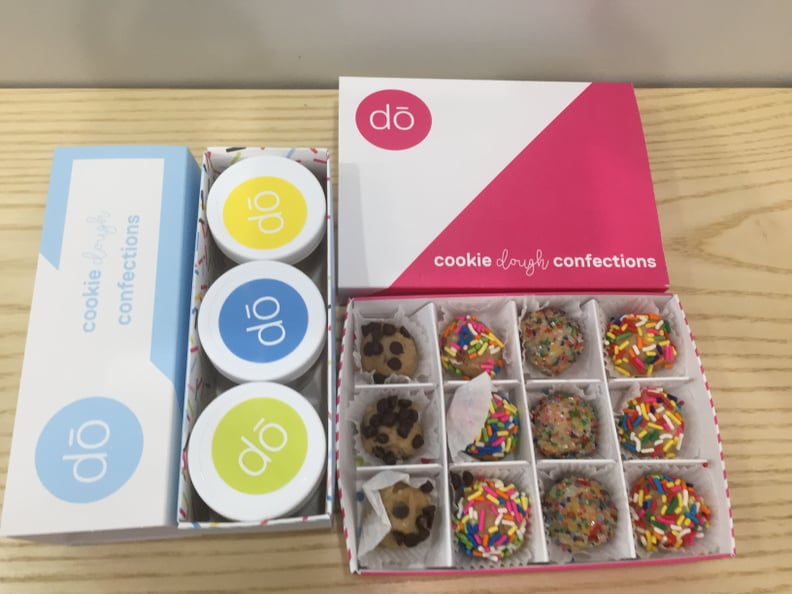 You can also get prepackaged dough to go
Do offers containers of the doughs, so you can stock up, or you can get sample packs with a variety.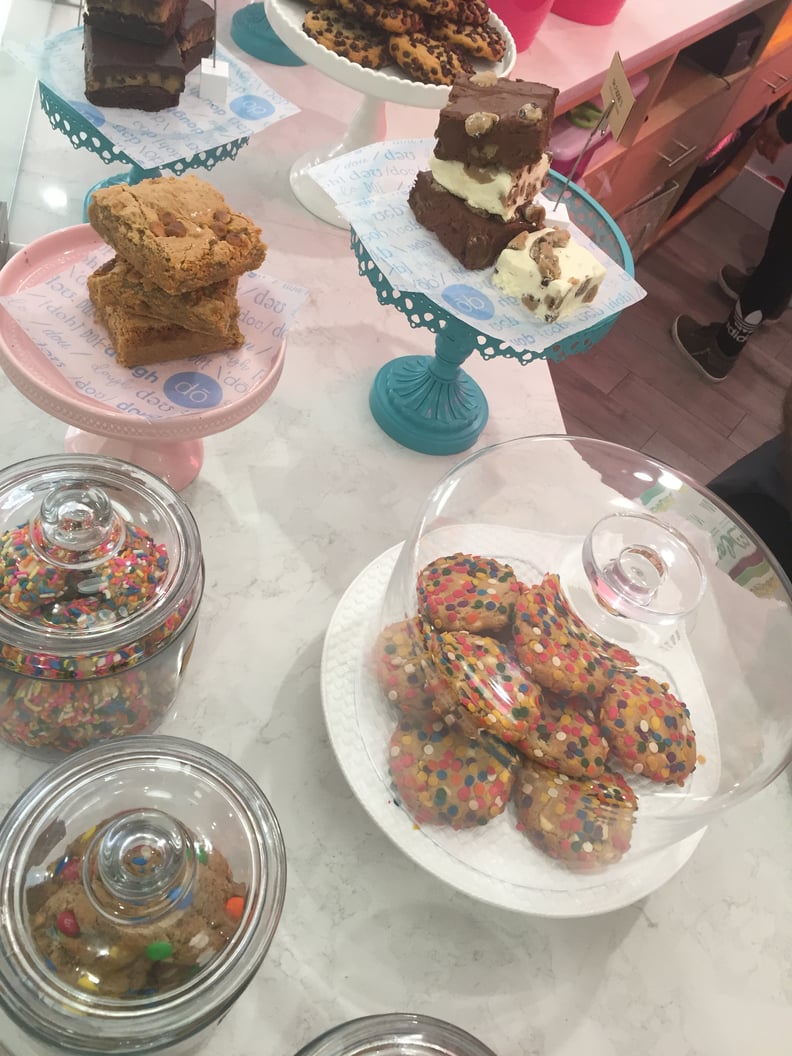 Do also offers baked goods
Cookies, brownies, fudge, and all the sweet, delicious goodness you could dream of.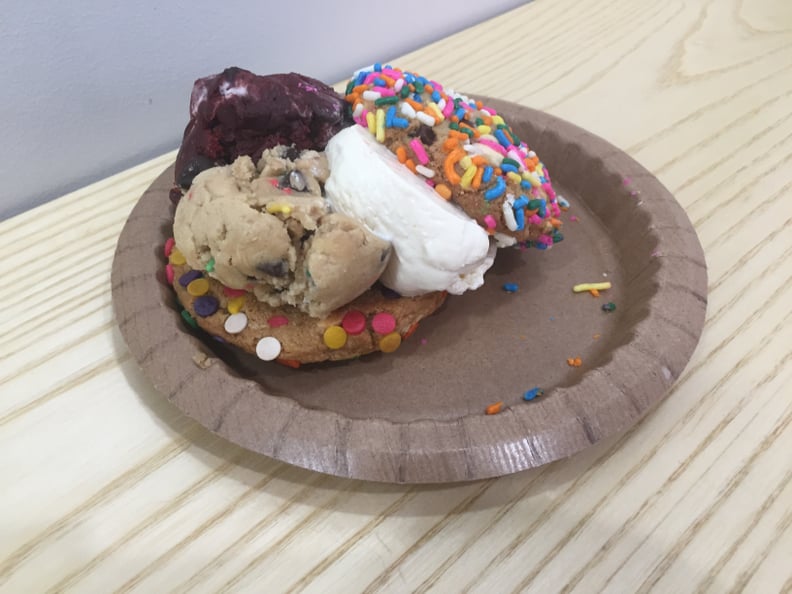 And there's ice cream!
You can create an ice cream sandwich with the cookies or do dough and ice cream in a milkshake.