It's Impossible Not to Smile While Looking at Dolce & Gabbana's Kitchen Gadgets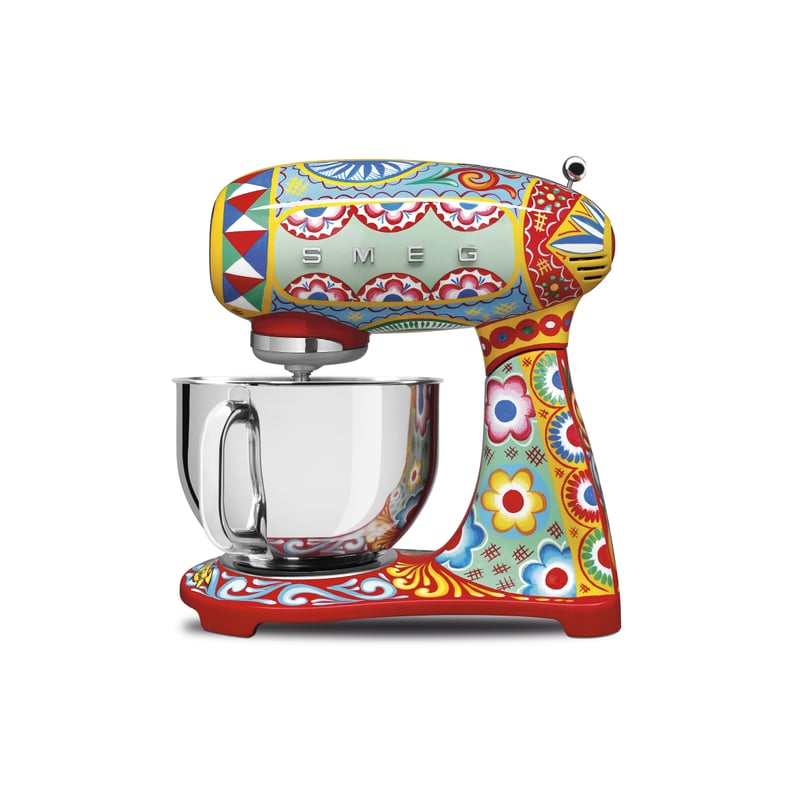 Dolce & Gabbana has teamed up with Smeg to create an unexpected yet expectedly ornate collection of kitchen appliances. Titled "Sicily Is My Love," the project is a colorful ode to the region.
This isn't the first time the two brands have teamed up: they previously collaborated on a very exclusive and expensive line of hand-painted refrigerators. This time, they're releasing several different gadgets, including a mixer, blender, tea kettle, coffee machine, juicers, and toasters. All of the items come in exuberant print inspired by Sicilian folklore and traditional motifs.
Unfortunately, pricing information is currently unavailable as it's still being determined. That being said, we feel confident in saying that these appliances will be costly. Regardless, we can still bask in their aesthetic beauty, right? Ahead, check out images of the collection.