Dunkin's Omelet Bites Are Now on the Dunkin' Winter Menu
Everything You Need to Know About Dunkin's New Omelet Bites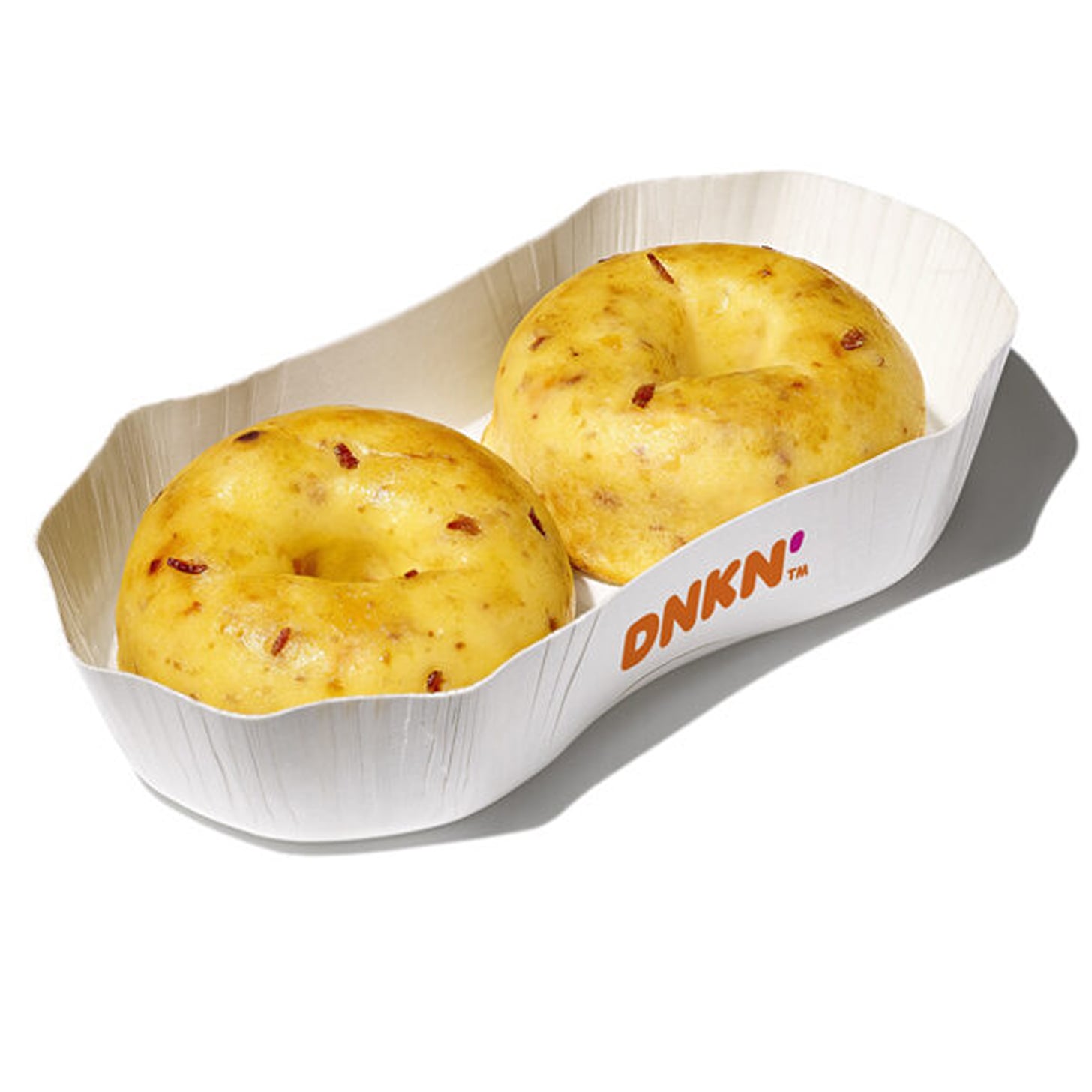 I'll take it from the snow outside my window that we're in the thick of winter, and with its noticeable arrival, Dunkin' has added some comfort food to its seasonal menu to make the cold days feel less . . . frigid. A Stroopwafel Donut, Chive- and Onion-Stuffed Mini Bagel, and a new creation called Dunkin' Omelet Bites have been tacked on to Dunkin's food menu. And while every item listed sounds delicious in its own right, the Dunkin' Omelet Bites caught my attention for good reason — what the heck are they? Are they truly just little omelets rolled into bite-size snacks? The answer is yes, actually.
Dunkin' Omelet Bites come with two per order and are available in a bacon and cheddar flavor, as well as an egg white and veggie flavor made with tomato, spinach, and a four-cheese blend. If you're familiar with Starbucks's well-loved Egg Bites, you'll see that Dunkin's Omelet Bites are fairly similar. The bites snackin' on the go incredible easy, and they pack a ton of protein (17 grams for the egg white and 13 grams for the four-cheese blend) in them, too. And for more enticing news, DD's Perk reward members get a free beverage reward when they purchase an a Dunkin' Omelet Bite from Jan. 5 until Jan. 11.
In addition to Dunkin's mouth-watering breakfast foods, the chain has also added a few new drinks to enjoy, like a Brown Sugar Oat Iced Latte, made of espresso, oat milk, and brown sugar cookie flavor, and its winter coffee blend, which is a medium roast with notes of gingersnap. Whatever it is you're looking for this winter, we have a feeling Dunkin' has it on its menu.
Image Source: Courtesy of Dunkin'