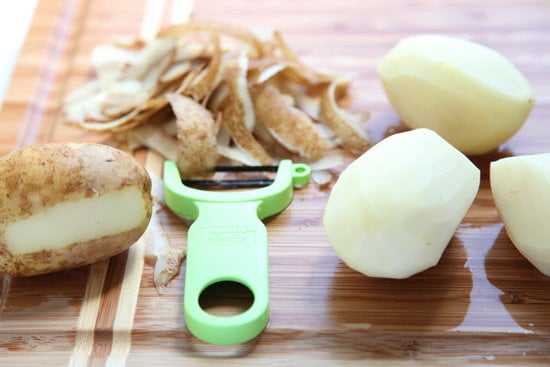 Source: POPSUGAR Photography | Nicole Perry
Source: POPSUGAR Photography | Nicole Perry
Thanksgiving is quickly approaching, and don't me wrong, I'm excited to bond with family and break out all of our favorite recipes. But I am not looking forward to peeling potatoes. It's actually the bane of my existence. Using a knife takes forever, and the dreaded vegetable peeler isn't much better. I always wind up with tired hands and a bad attitude.
But in one of my recent YouTube deep dives, I found a trick for removing potato skins by slipping them off — no calluses necessary. I knew I had to try it immediately to see if it worked. YouTube user Foody Tube's amazing potato hack video claims you can skip the peeling process before boiling the potatoes and, instead, squeeze the skin straight off the potatoes once they're fully cooked. It sounds almost too good to be true, but guess what? It works. Keep reading to learn how to execute this brilliant timesaving hack.
How to Peel Potatoes Without a Peeler
Using a sharp knife, pierce the skin only and draw a line all the way around the center of the potato. Do this quickly by twirling the potato around with one hand while keeping the knife steady in the other. Transfer the potatoes to a giant pot of water (cover the potatoes by at least an inch of water). Boil the potatoes until they are fork tender, then drain them. Once they're cool enough to touch, peel the potato skin from each side of the punctured line you created. And voilà — the skin will slide off effortlessly! Not only does this drastically speed up the process for so many potato dishes, but it also makes cleanup a lot less stressful. Once you try this cooking method, you'll probably never go back. You're on your way to the quickest and best mashed potatoes of your life.
Potatoes with punctured line before boiling.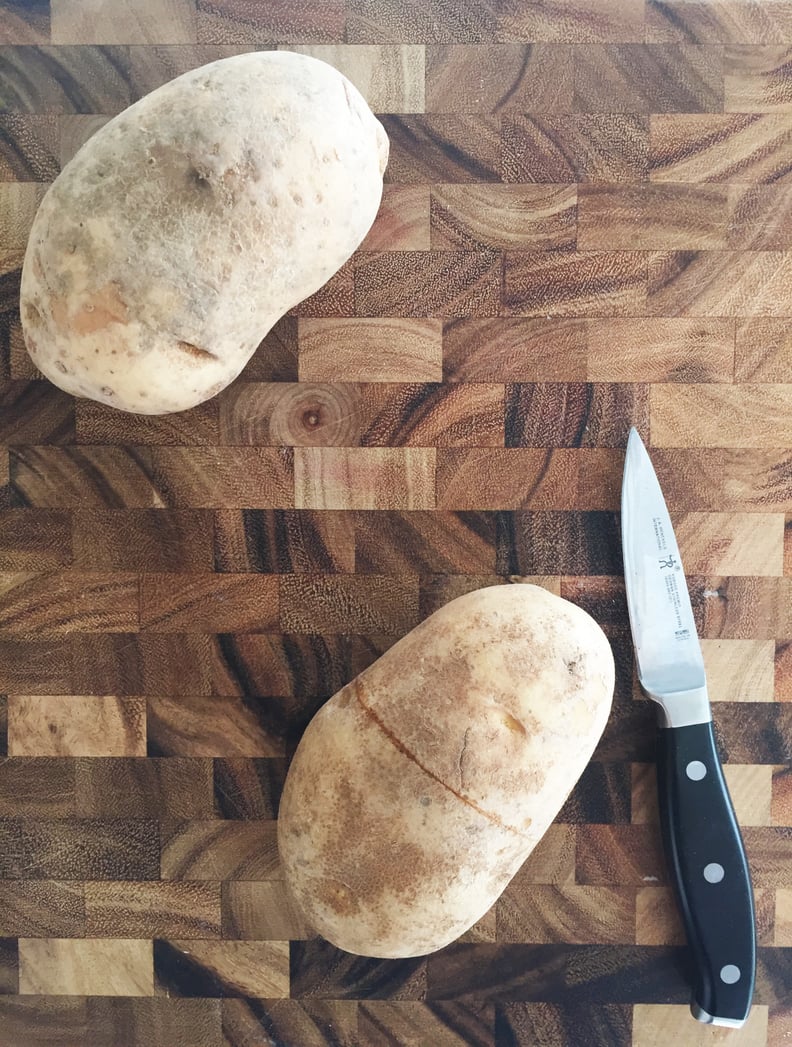 Peeling potatoes after they've cooled down from boiling.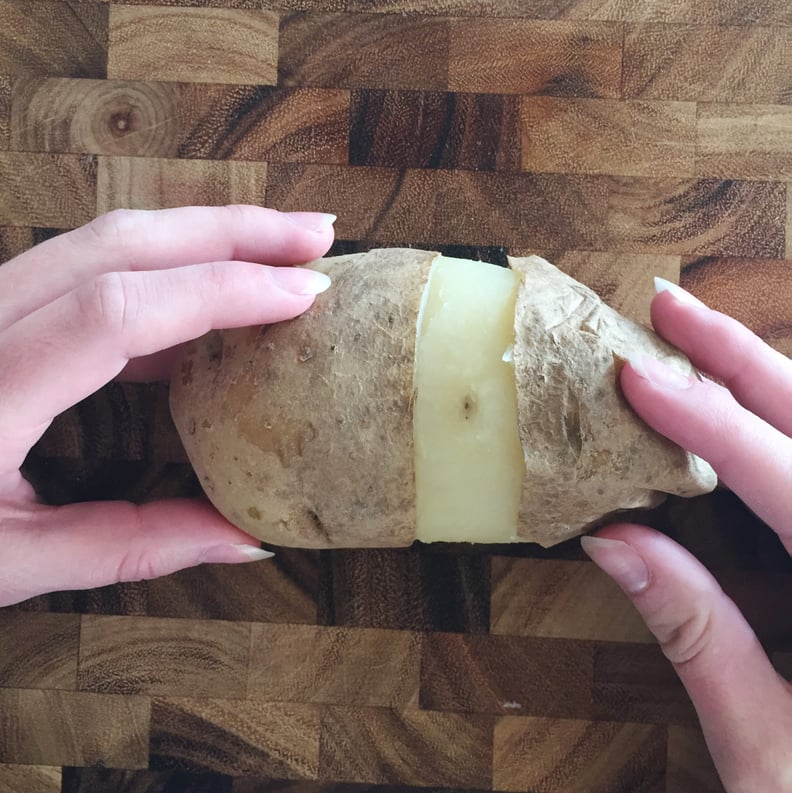 Peeled potatoes after slipping off all of the skin. Voilà!