If you go to Walt Disney World predominately for the food, then you don't want to miss out on the Epcot International Food & Wine Festival from Aug. 31-Nov. 13. Yes, an Epcot park ticket is required for entry, but it enables you to access dozens of food and drink carts that feature limited-edition dishes, beverages, and snacks. The complete list of items available at the Festival Marketplace will make you dizzy — there are literally hundreds — but I'm particularly excited about the following:
Lemon-Lime L'Orange Cotton Candy (Epcot Legacy Showplace)
T=C2: Tonic Water and Cotton Candy (nonalcoholic) (Light Lab Beverages)
Salmon BLT Sushi Roll (Japan)
Twinings Pumpkin Chai Tea Frozen Cocktail With Caramel Vodka (Ireland)
Canadian Cheddar Cheese Soup served with a Pretzel Roll (Canada)
The last item has me leaping for joy! Typically you can't get that iconic cheddar cheese soup without a reservation at the ultrafancy Le Cellier Steakhouse in the Canadian Pavilion of Epcot (which, um, I've actually never dined at before). Alas! Take a look at more of the foods you can order at this special festival, and see if you can make it through the whole batch before spontaneously purchasing a ticket to Orlando, FL.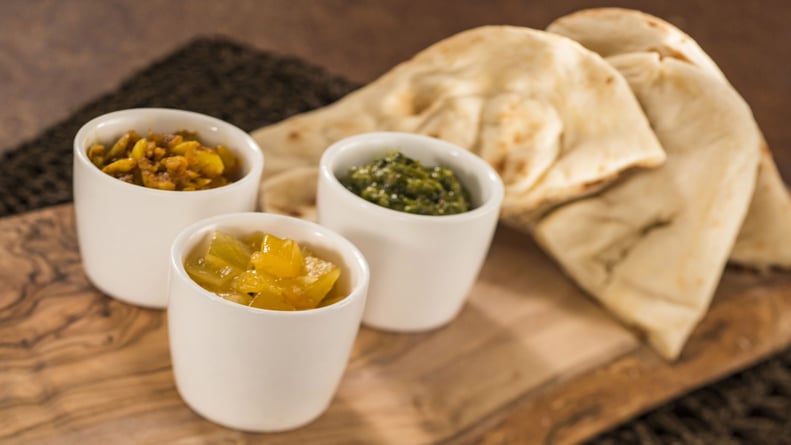 India: Warm Indian Bread With Pickled Garlic, Mango Salsa, and Coriander Pesto Dips (Vegetarian)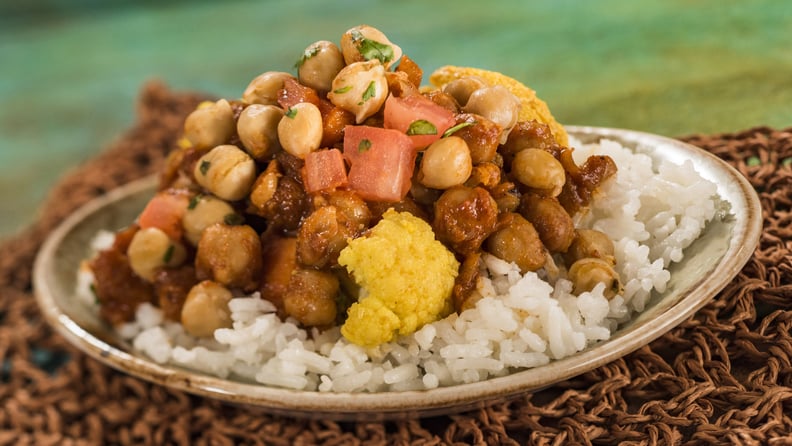 India: Madras Red Curry With Roasted Cauliflower, Baby Carrots, Chickpeas, and Basmati Rice (Vegetarian and Gluten-Friendly)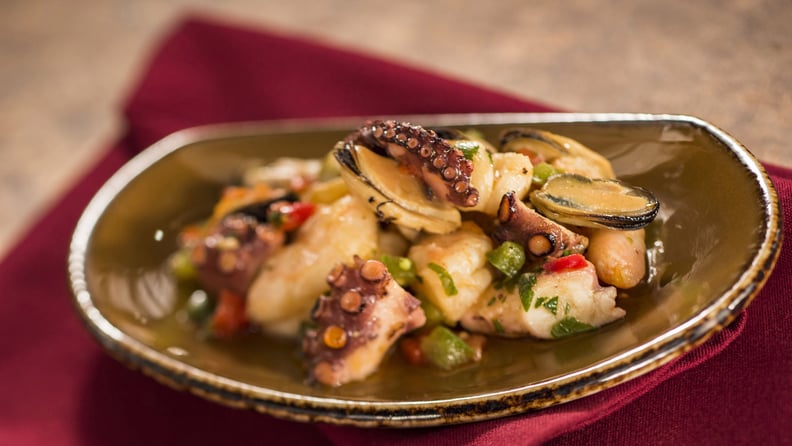 Spain: Seafood Salad With Shrimp, Bay Scallops and Mussels, Extra Virgin Olive Oil, White Balsamic Vinegar, and Smoked Paprika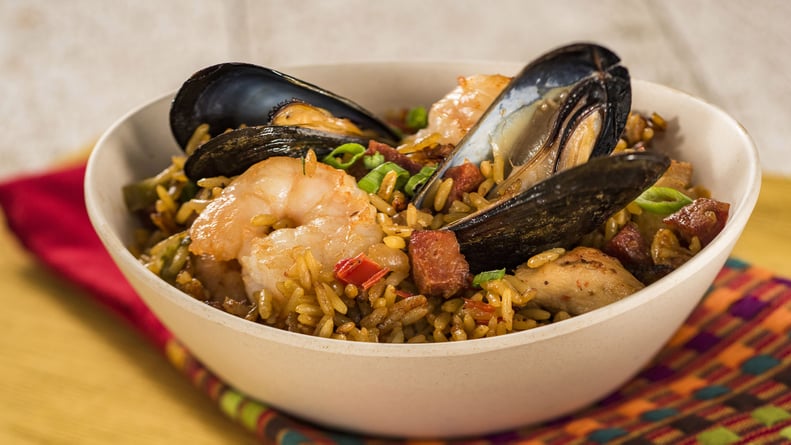 Spain: Traditional Spanish Paella With Shrimp, Mussels, Chicken, and Crispy Chorizo (Gluten-Friendly)