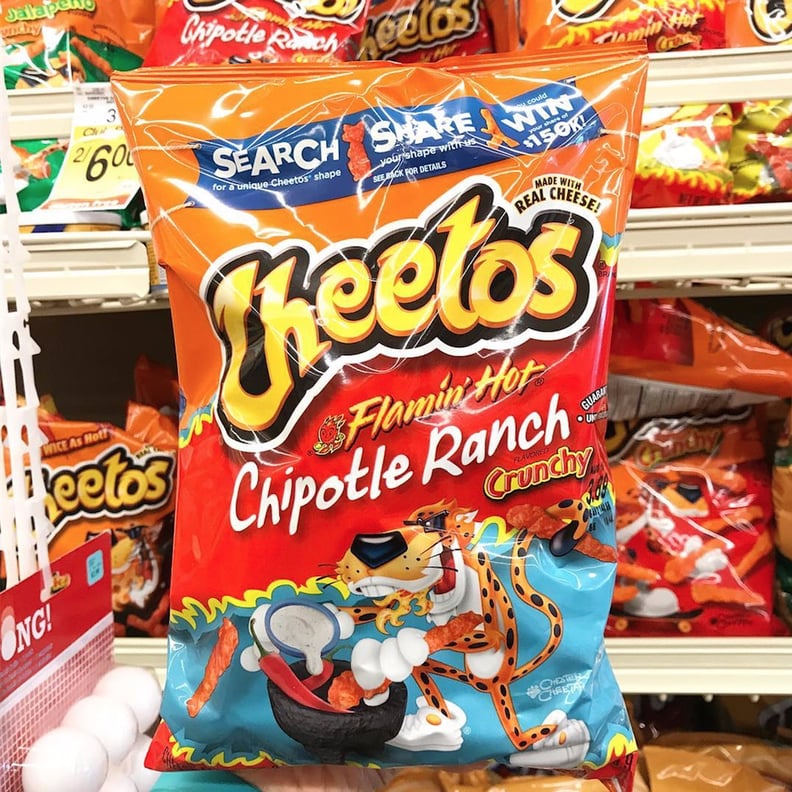 In an unexpected and exciting move, Cheetos has vastly improved its Flamin' Hot flavor with the addition of Chipotle Ranch. Yes, you read that right: Flamin' Hot Chipotle Ranch Cheetos are officially a thing.
The spicy snack was rolled out on a preview basis in May and it is now available in select big-box stores throughout the nation — namely Walmart, Target, and Safeway, according to food blogger Junk Banter. Though they were expected to hit shelves in July, it seems as though Frito-Lay has expedited that process. To find a bag near you, simply enter your zip code and select the snack from a dropdown menu on Frito-Lay's official website.
The flavor will likely only be available for a limited time, so you might want to act fast. Want to know if they're even worth it? Oh, they are. As Junk Banter said, "Buy with confidence."