How to Do Food Trucks the Right Way at a Wedding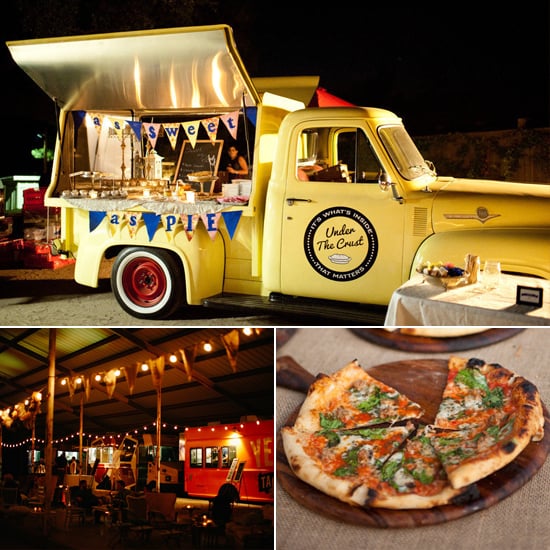 These days, food trucks are no faux pas when it comes to wedding catering. They're a cheap, trendy way to get good, fresh food out to guests on the fly, and guests are excited to see trucks they know and love at your wedding. However, this is a wedding — not a street fair — after all, so here's how you should do food trucks the right way at your wedding.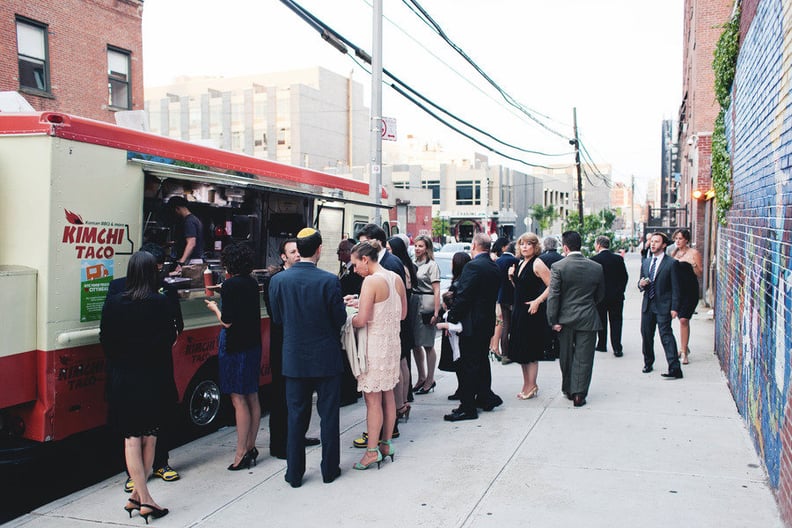 Introduce Your Family to New Things
Use the opportunity to introduce your friends and family to unusual food pairings like Mexican-Korean fusion (kimchi tacos, anyone?). They may grumble at first, but after one bite, they are likely to change their mind about fusion food trucks.
Hire Something That's Internationally Acclaimed on the Cheap
Even if you saw the food truck on the Food Network or think the truck is way too popular to be affordable, check it out anyway. You may be surprised by how affordable most food trucks are. Your guests will be mighty impressed and think it's so cool. Keep your eyes peeled for restaurant-turned-truck options, too. Available to some locations in California, In-N-Out has a cookout trailer to make burgers remotely. Sadly, it does not include french fries and shakes. You'll just have to hire another food truck for those!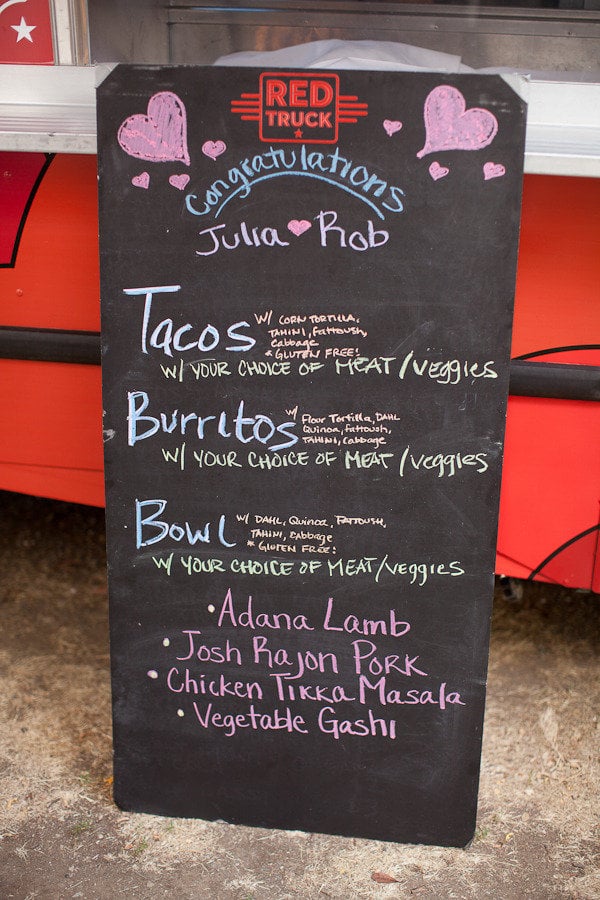 Keep the Menu Simple and Straightforward
Control the costs and help the cooks serve the food faster by streamlining the menu down to a few options.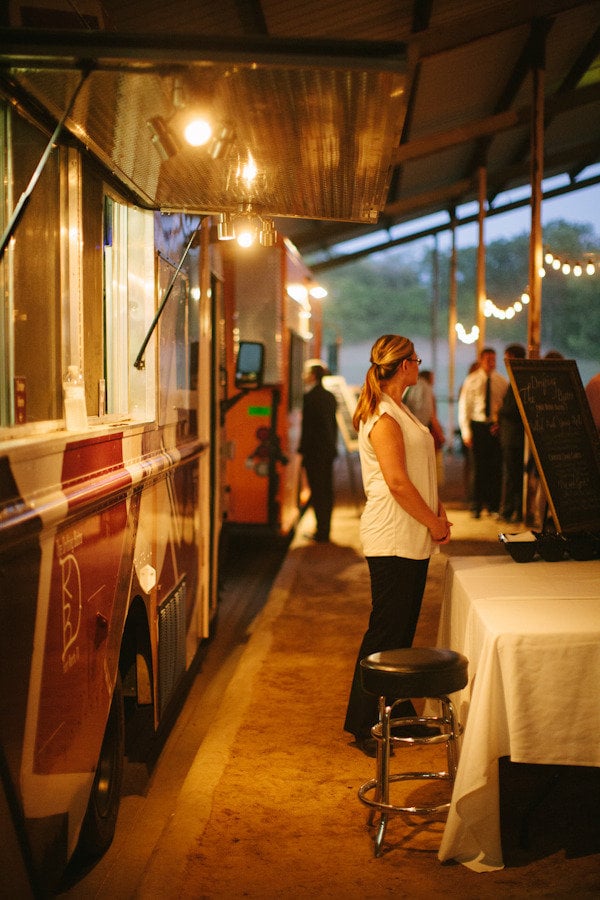 No Waiting by the Window
Instead of having guests order up at the food truck window, set up a table in front of the food truck and turn things into faux-buffet-style.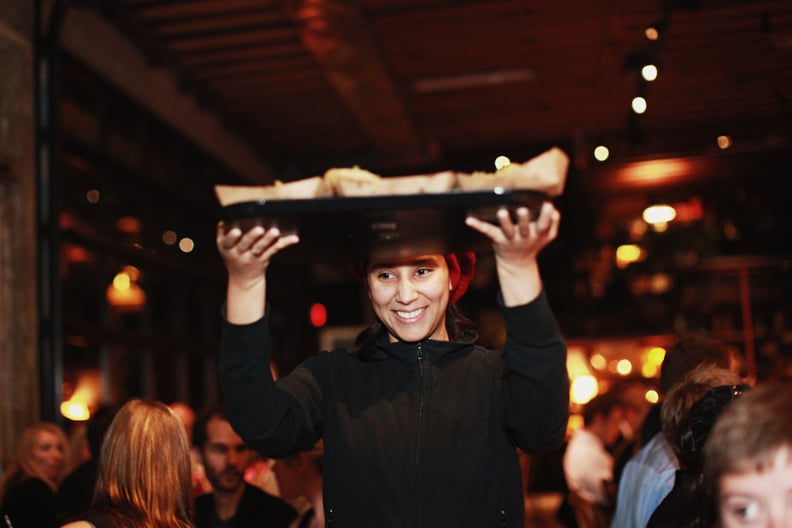 Set Up Wait Staff
Alternatively, see if the food truck will let you hire waiters to pass out the dishes. It can be much cheaper than hiring wait staff from other companies, who will tack on more fees. In addition, guests can actually sit down and enjoy the food, rather than stand and eat, which can be a messy process!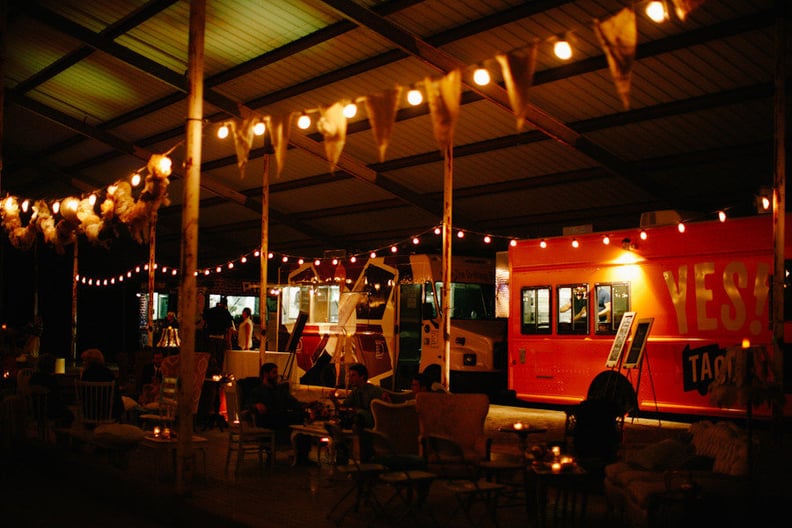 Hire Several Trucks
While one truck may be able to accommodate around 100 guests, if it's more like a party of 200 or more, be prepared to hire more than one. Perhaps you can pick your favorite and your future spouse can choose theirs!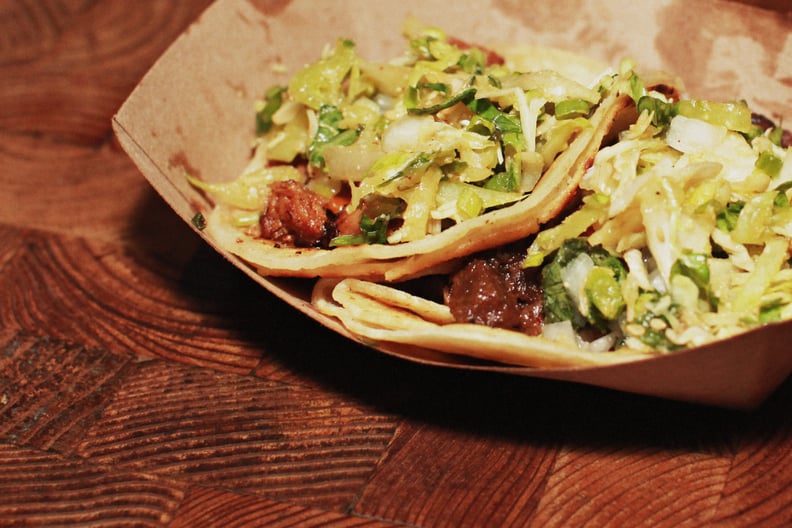 Make It Disposable
Renting plates and silverware is a major expense, but bypass those charges by serving the food on the disposable plates of your choice, like these bamboo food baskets.
Don't Forget About Food Carts
These days, food carts aren't just for popsicles and hot dogs; you can even serve up gourmet, fire-baked pizzas!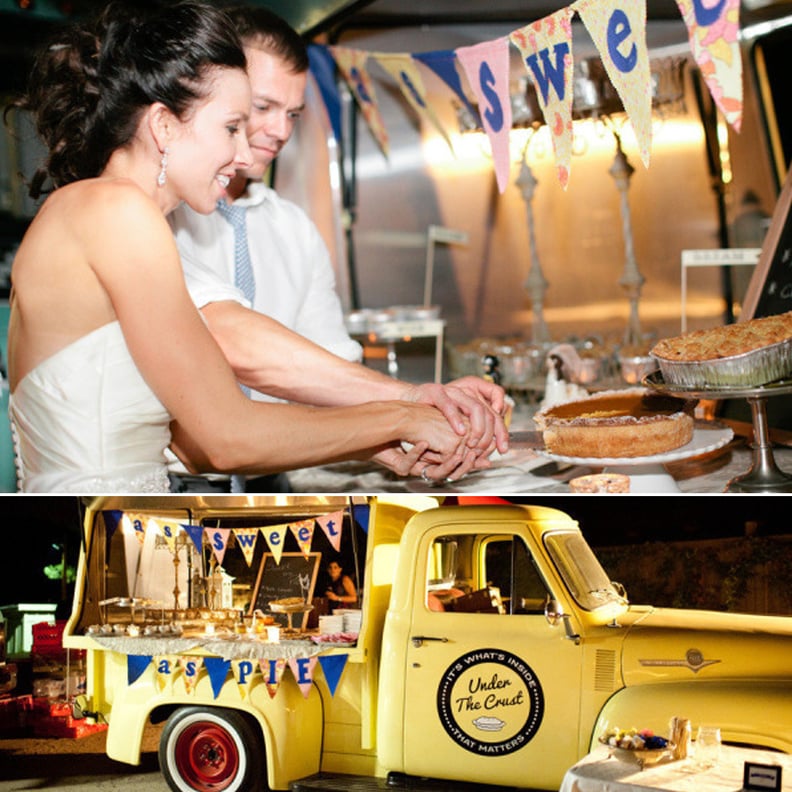 Form New Traditions
Who says you have to cut cake in the 21st century? This adorable couple decided to hire a pie truck and rejigger the ceremonial sweet offering.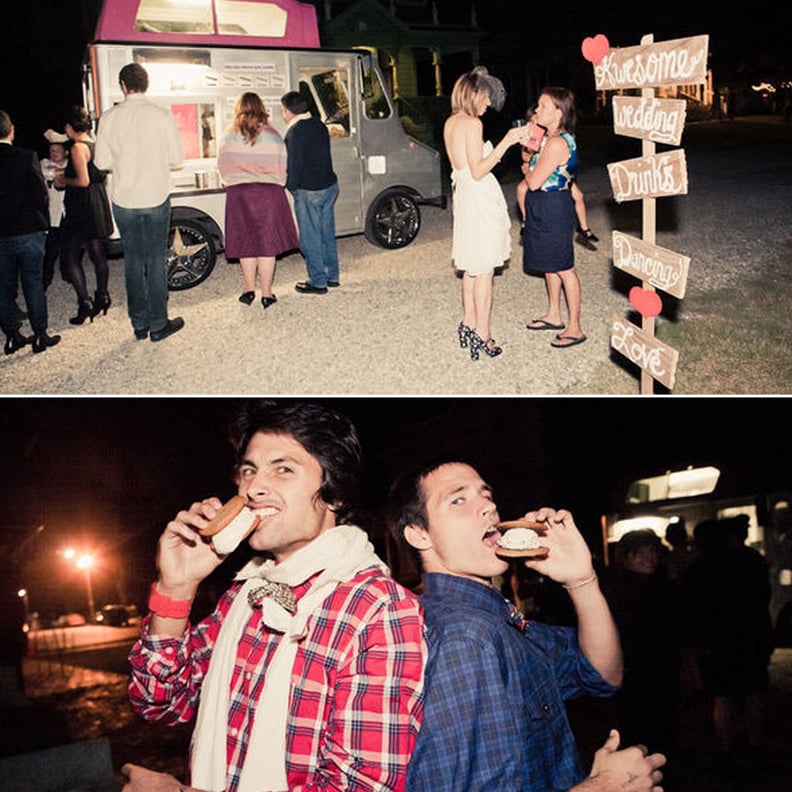 Fill Up on the Late-Night Truck
To end a night of gallivanting, a late-night truck serving something indulgent like ice cream sandwiches will ensure guests leave full and satisfied.