Where to Buy Froot Loops Candy Canes
Kellogg's Just Released Froot Loops Candy Canes For a Limited Time, So Stock Up!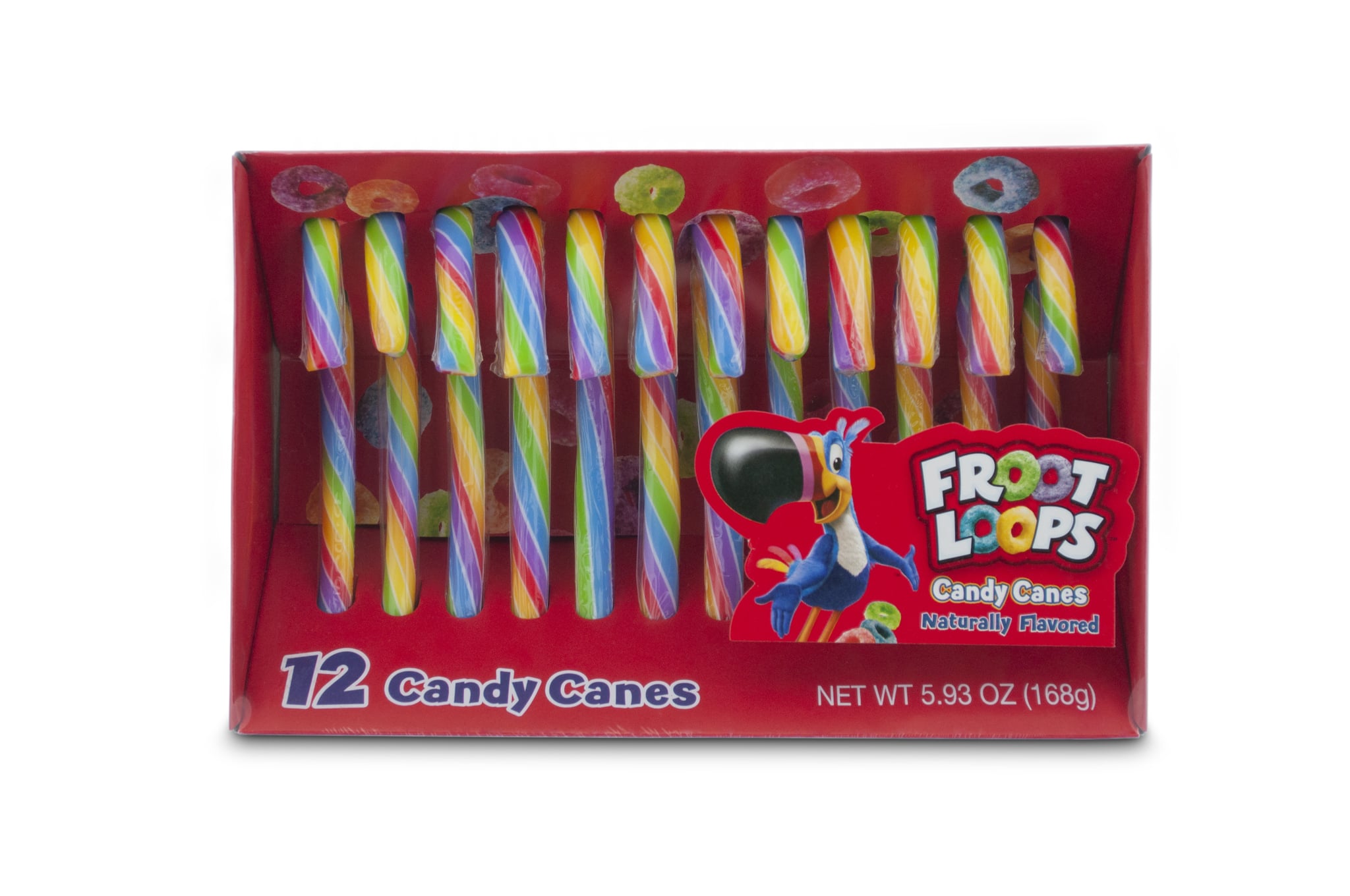 Between Froot Loops Ice Pops and cereal Jumbo Snax, Kellogg's is truly the gift that just keeps on giving. But just when we thought we were done with the surprises this year, they dropped a jingle bell bombshell on us with a new holiday treat: Froot Loops Candy Canes! Inspired by the original candy cane, Kellogg's is reinventing the Christmas staple with a burst of classic Froot Loops flavor in each bite. Even Toucan Sam got in on the action and gave the candy canes a colorful makeover with bright hues of purple, yellow, blue, green, and pink.
It's no secret that candy canes make for great stocking stuffers, but this is definitely a fruity surprise your fam won't see coming. Too excited to wait until Christmas morning? You can get your Froot Loops fix now, because the candy canes are available nationwide at Kroger for $3 per 12-count box or can be purchased online. This is Kellogg's first-ever Froot Loops Candy Canes, and they're only here for a limited time, so be sure to act fast before they're all gone!
Image Source: Courtesy of Kellogs