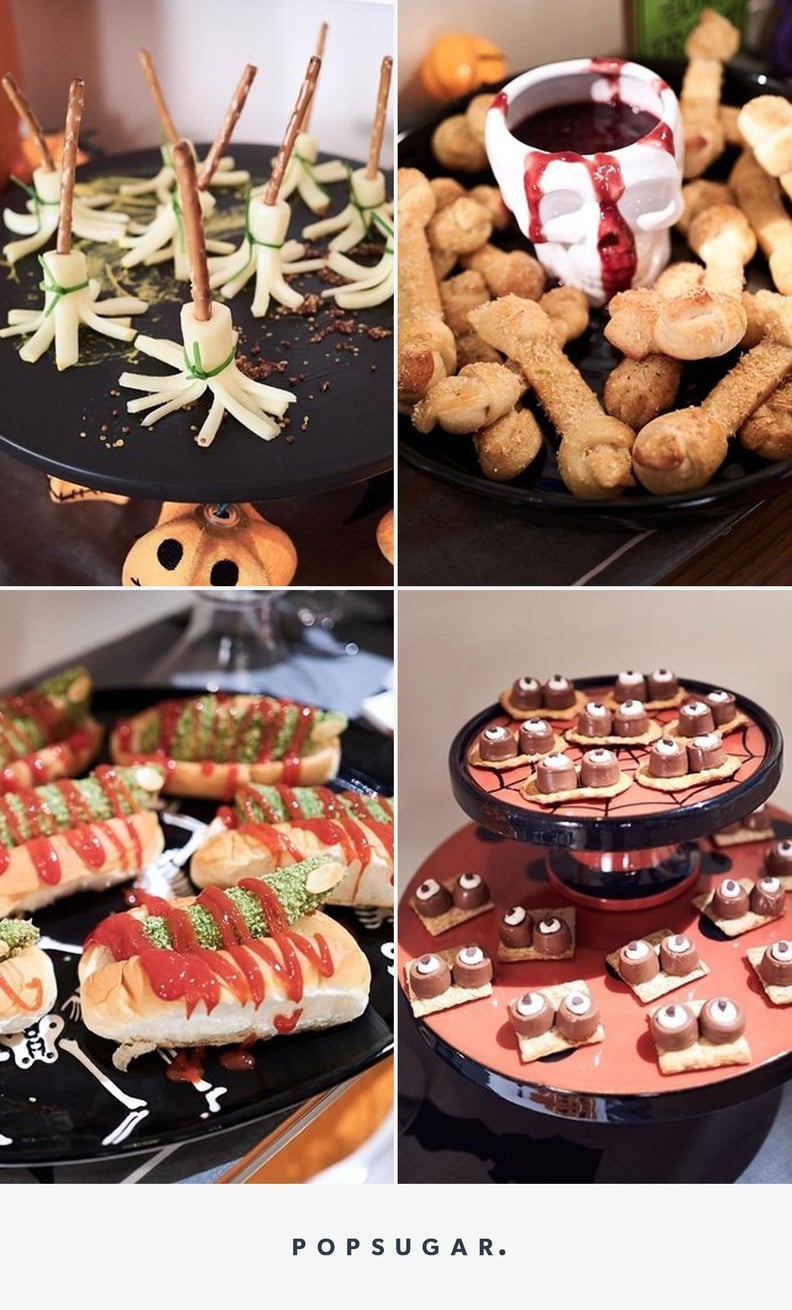 Courtesy of Giadzy
Courtesy of Giadzy
If you're attempting to plan a Halloween party but have no idea where to start, don't worry — Giada De Laurentiis has you covered. The Food Network host has been entertaining and recipe developing for years, and lucky for you and me, she's shared her favorite festive ideas online so you can re-create them at home, too. Designate the task of Halloween cocktails to someone else, and all you'll have to worry about is the food (which, if we're being honest, is the most important part). From spooky appetizers to brilliant desserts, Giada's recipes are perfect for any hungry Halloween crowd.
01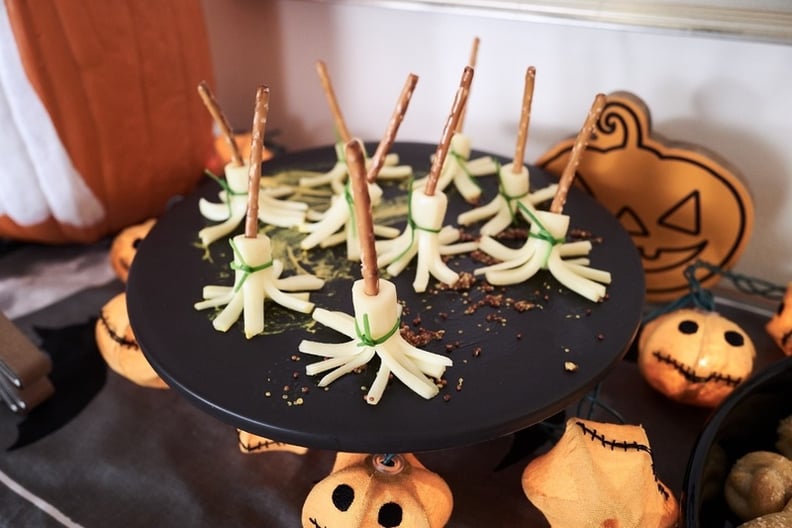 Witches' Broomsticks
Transform string cheese and pretzel sticks into the cutest party favors with these easy witches' broomsticks.
Get the recipe: witches' broomsticks
02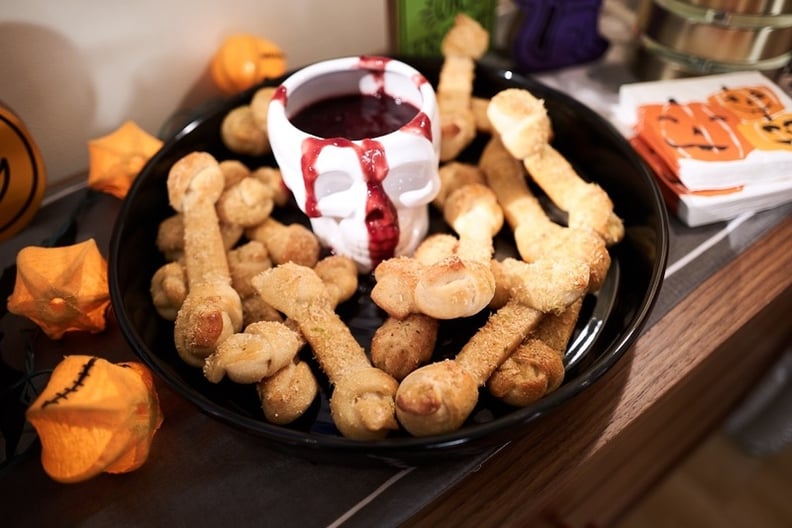 Coconut Bones
Use store-bought pizza dough as a shortcut for these deceiving coconut "bones," served with raspberry jam as the "bloody" dipping sauce.
Get the recipe: coconut bones
03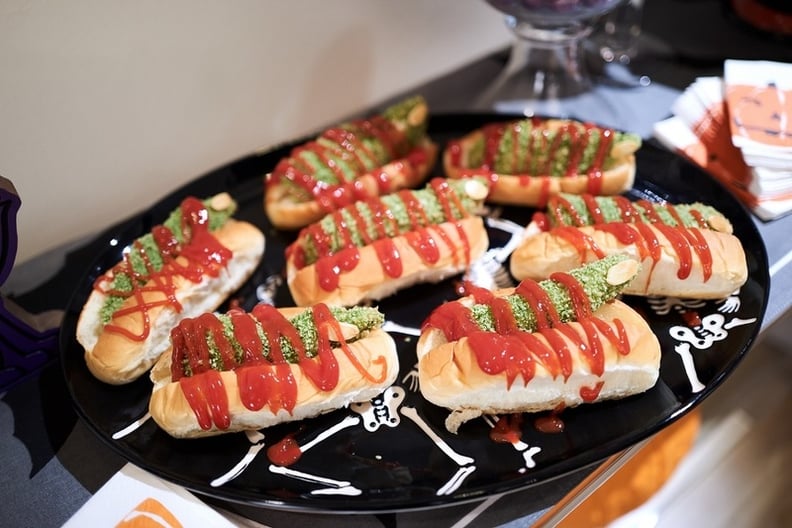 Green Chicken Finger Sandwiches
This spooky appetizer takes "chicken fingers" to a whole new meaning. Use matcha powder for the eerie green finish and a slivered almond for the realistic-looking fingernail.
Get the recipe: green chicken finger sandwiches
04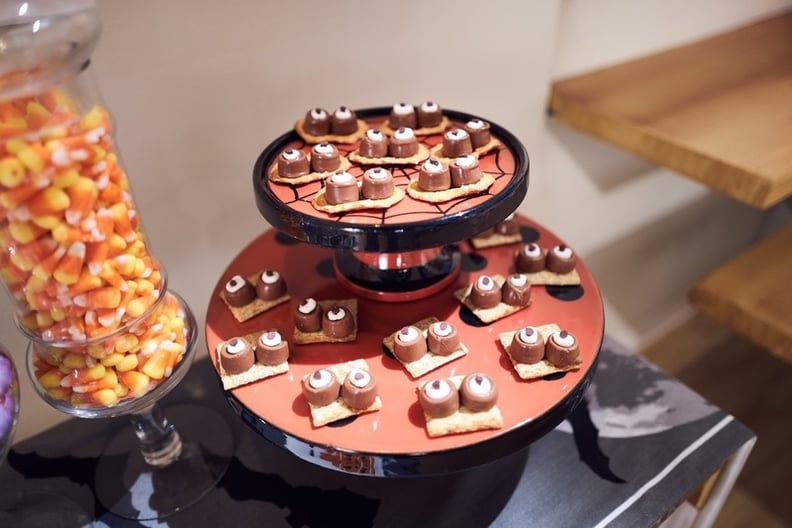 Here's Looking at Boo Treats
These googly eyed treats are nothing more than mini marshmallows, chocolate chips, chocolate caramel candies, and crackers, and they're a cinch to throw together.
Get the recipe: here's looking at boo treats
05
Halloween Almond Brittle
This festive almond brittle is the perfect shareable dessert to serve at a Halloween party or to wrap up in goodie bags for people to take home.
Get the recipe: chocolate almond cherry brittle
06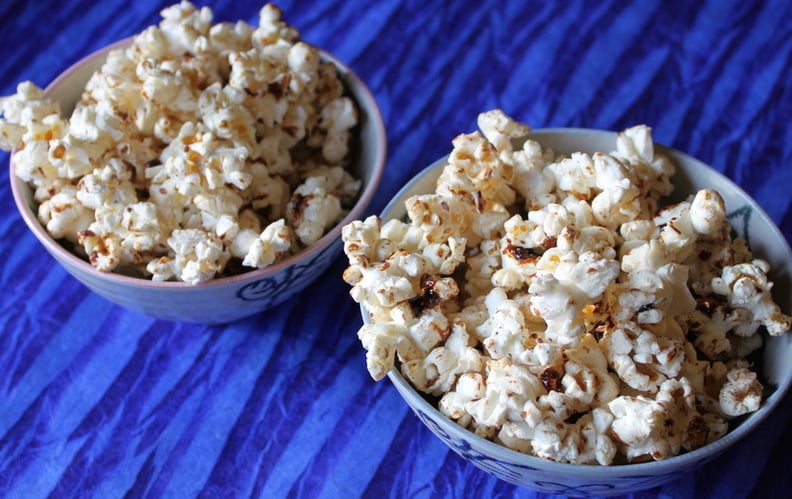 Pumpkin Spice Latte Popcorn
07
Leftover Halloween Candy Cookie Bars
08
If Jade approves, you know it's a keeper!