21 Secrets From Giada De Laurentiis That'll Upgrade Your Cooking Game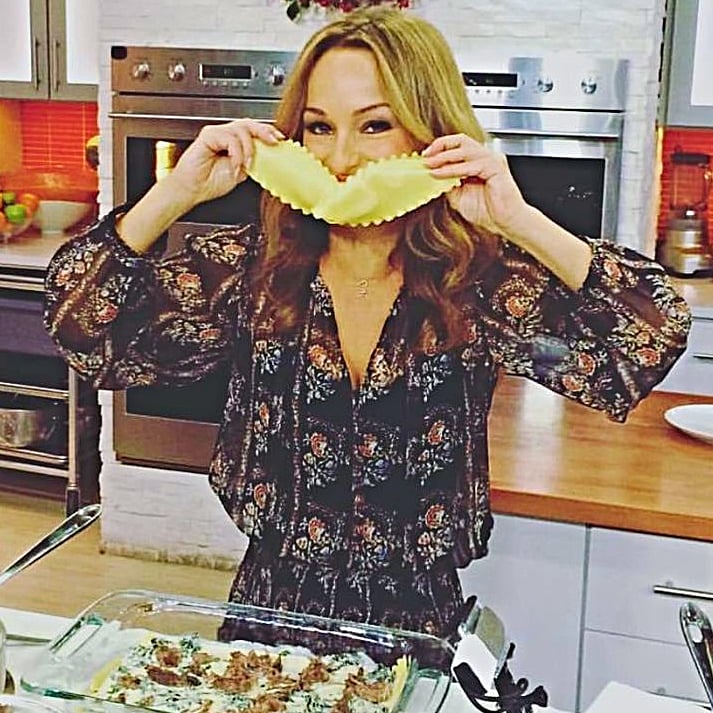 One of the best ways to get schooled in Italian cooking (or cooking in general) is by watching Giada De Laurentiis. If you're a longtime fan, you've likely tried some of Giada's best recipes and picked up on some pro tips from the Rome-born guru (including the right way to prounce "spaghetti"). It's no surprise that the cookbook author and TV host has tricks up her sleeve to make pasta, waffles, and chicken parmesan even better. Keep reading for 20 secrets we've picked up on from Giada herself, and then check out even more cooking tips that'll upgrade your skillset.
Related:
01
Top your morning oatmeal with olive oil.
02
Use pancetta instead of bacon for an even better BLT.
03
Dry lemon slices and add to tea, recipes, and more for a pretty touch.
04
Make chocolate-covered potato chips for an unexpected sweet and salty dessert.
05
Instead of maple syrup, pour bechamel on your waffle.
06
To give homemade pasta a fun red color, add beet juice.
07
For actual "pop" tarts, add Pop Rocks to chocolate tarts.
08
Always make sure you add enough salt.
09
Cook your stuffing outside of the turkey.
10
The key to nonboring casseroles? Color and texture.
11
For a sweet and savory waffle, top with unsweetened whipped cream AND cheddar cheese.
12
Don't top your chicken parmesan with cheese — stuff it with it.
13
To create a unique layer cake, stack PANcakes!
14
The most important thing when cooking? Taste, taste, and taste again.
15
Use short ribs in lasagna instead of ground beef.
16
The easiest way to melt chocolate isn't in the microwave; it's with a makeshift double boiler.
17
Turn pot roast leftovers into an Italian muffuletta sandwich.
18
Instead of eating a lot of one thing . . . eat a little of everything.
19
Have pizza for dessert by topping dough with Nutella.
20
Spatchcock (split open) your turkey or chicken before roasting or grilling it.
21
Add depth of flavor to chicken wings with tequila.