We'll Only Shop For Groceries in This Hello Kitty Supermarket From Now On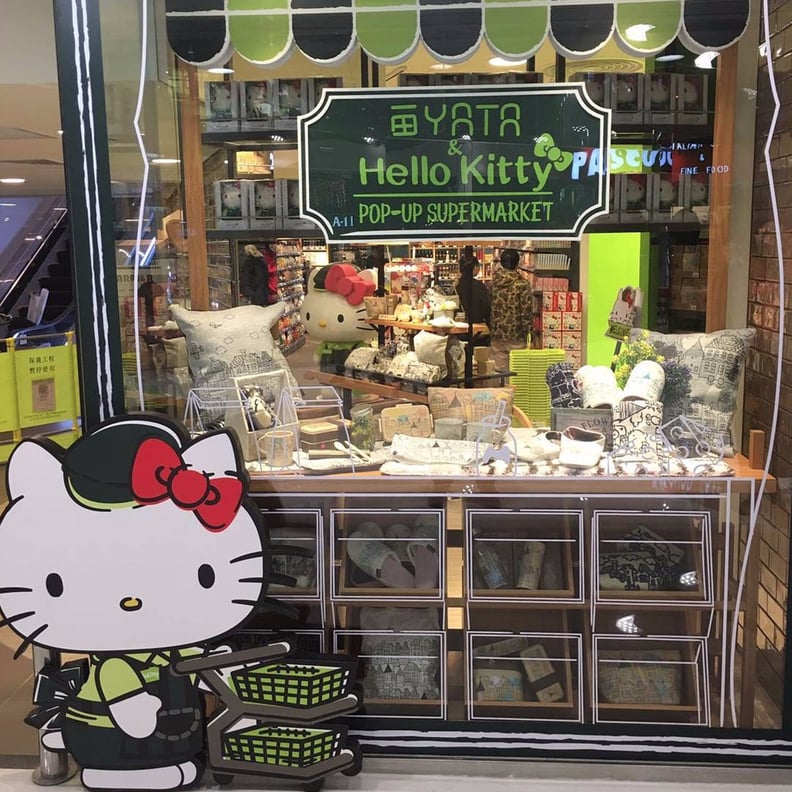 A Hong Kong supermarket is turning grocery shopping into an unbearably adorable experience with its Hello Kitty pop-up. The delightful shop will be officially open for business — operating within Sai Wan's Yata Supermarket — from Feb. 12 to May 31.
The pop-up offers desserts, dry grocery items, home decor products, and general merchandise all inspired by the beloved Sanrio character. In addition, all of the shopping bags and carts will reflect the same theme, turning it into a truly immersive experience. Preview pictures reveal that the limited-edition popcorn and light-up cotton candy are hot commodities. It can also be expected that Hello Kitty herself will be stopping by the store from time to time.
According to the South China Morning Post, the pop-up could be an attempt to boost Hong Kong's struggling retail sector. We have a feeling the Instagram-ready supermarket will certainly be a step in the right direction.
Ahead, we've rounded up pictures of the pop-up, as well as a behind-the-scenes video of its construction.