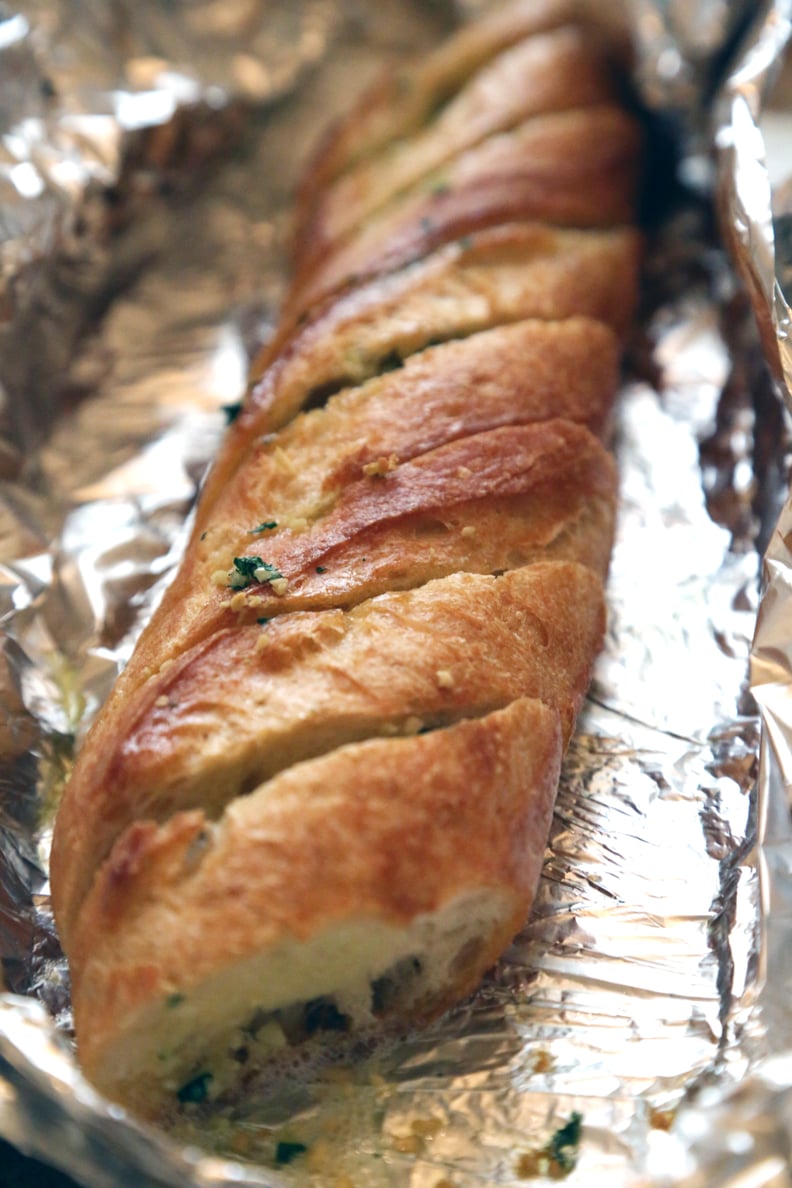 POPSUGAR Photography | Anna Monette Roberts
POPSUGAR Photography | Anna Monette Roberts
By far, the best part of going to eat American-Italian is ordering a basket of butter-drenched garlic bread. But the garlicky toast can be made at home using this simple, step-by-step technique.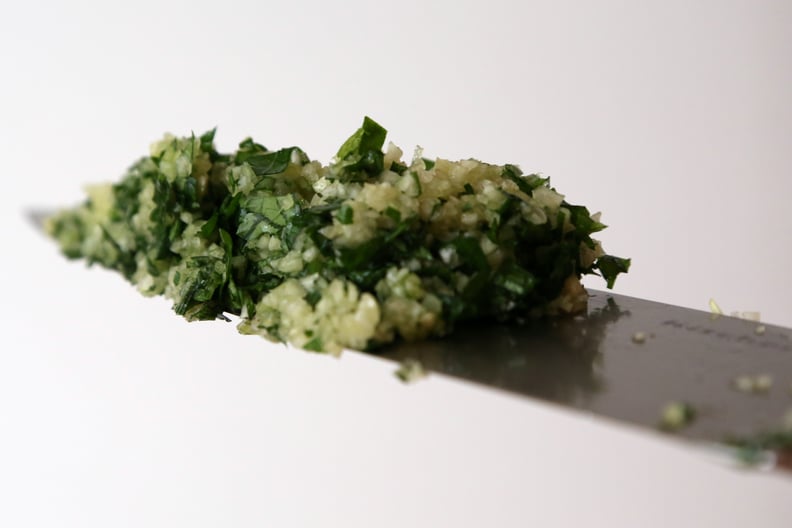 First, mince up a few cloves of garlic. If raw garlic is too intense for your taste buds, then try sweet, mild roasted garlic instead. Once the garlic is minced, grab a handful of parsley leaves, and chop it into the garlic, sort of like making gremolata. In fact, feel free to chop in lemon zest, too. Be sure to liberally salt this mixture.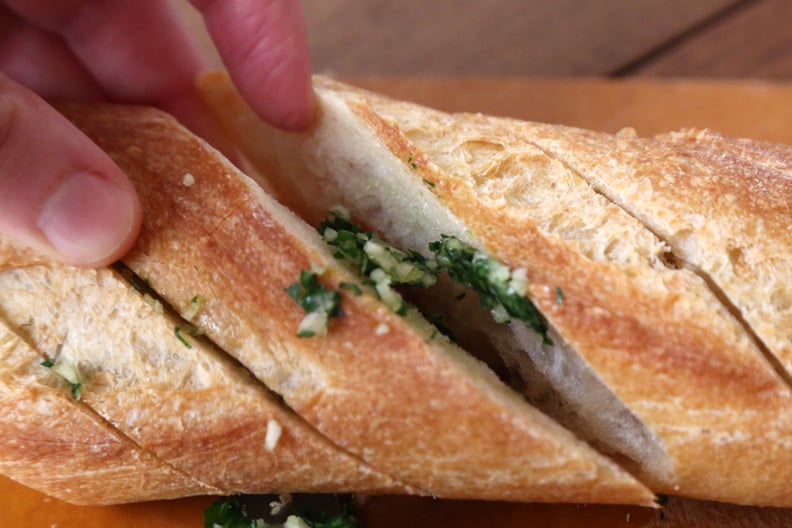 Next, cut a baguette or another bread of your choice on the diagonal, leaving about 1/4 inch of the bottom intact, so all the goodies can be pocketed into the bread. Stuff about 1/2 to 1 teaspoon of the garlic-parsley mixture between each slice.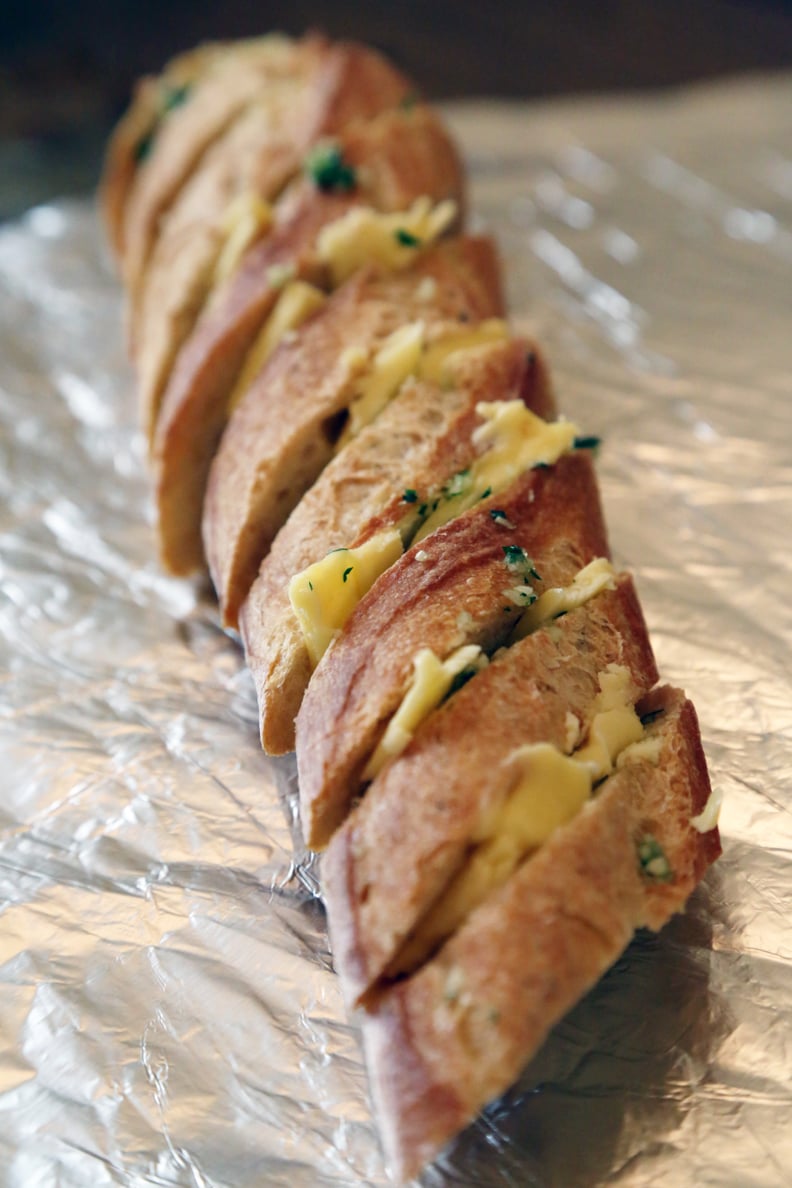 Lastly, stuff each slice with about 1 teaspoon of butter. Alternatively, drizzle with olive oil. Wrap the prepared baguette in foil, place it on a cookie sheet, and bake it in a 350°F oven for about 10 minutes, or until the butter melts. Carefully open up the foil, and let the bread toast for another 10 minutes, or until the bread appears golden and crispy.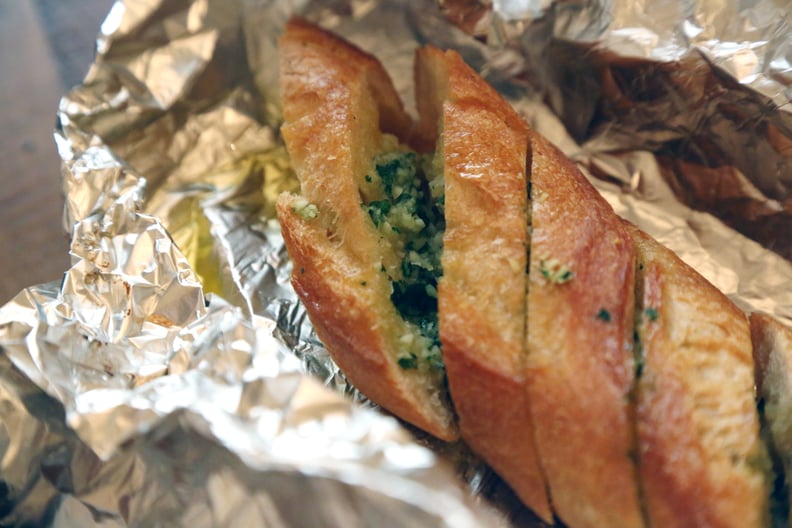 Serve baguettes piping hot and intact, and let the ripping begin!