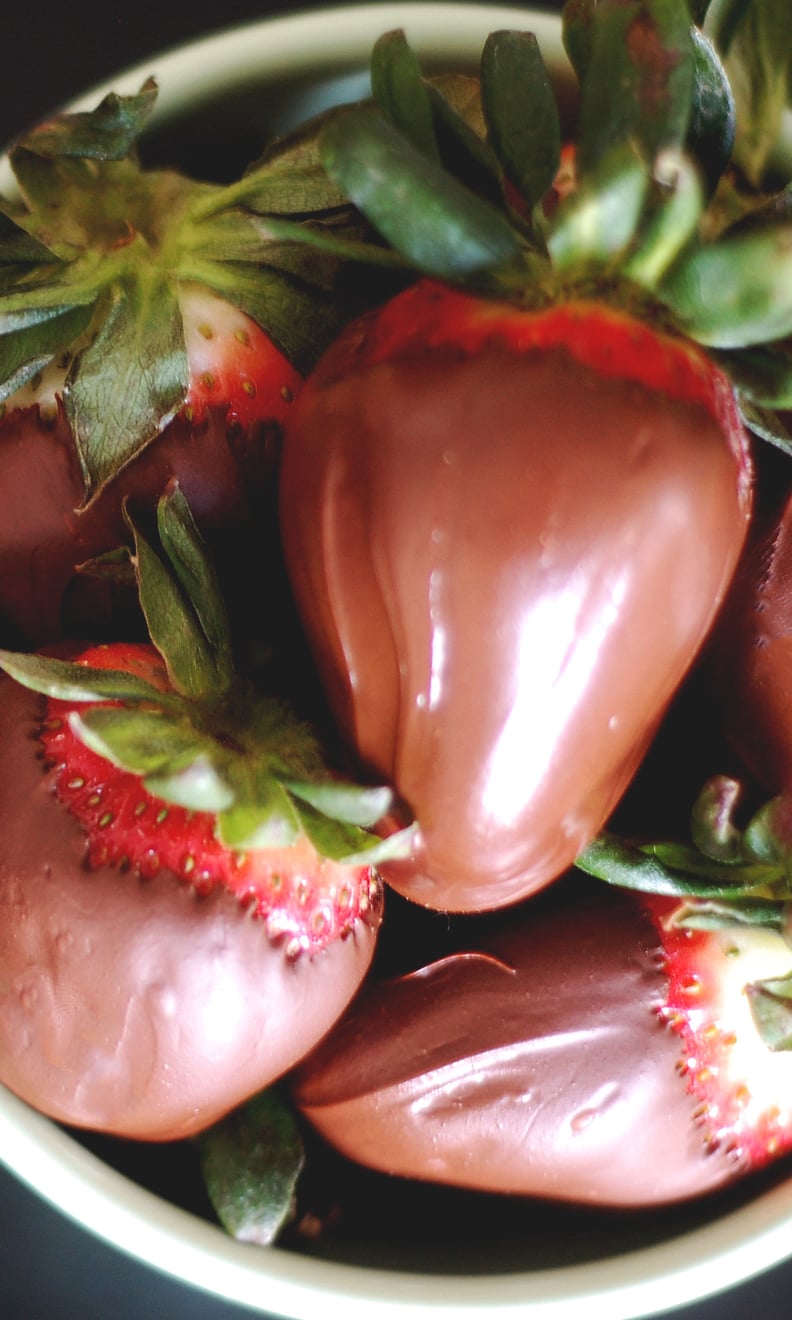 POPSUGAR Photography | Camilla Salem
POPSUGAR Photography | Camilla Salem
Jacques Torres, arguably one of the greatest chocolatiers, met up with Driscoll's, a well-known berry grower in America, to discuss the perfect chocolate-covered strawberry, and his advice is fascinating! So before you attempt to DIY your own dipped strawberries, allow these eye-opening tips to be your guide.
Start with room-temperature strawberries. Cold strawberries make the chocolate harden too quickly.
Rinse then dry the strawberries thoroughly with paper towels. Wet strawberries, either from condensation or from rinsing them, will make it impossible for the chocolate to stick to them. The surface must be completely dry before you attempt to dip.
Sweet Summer strawberries call for a darker, more bitter chocolate, while Winter berries tend to be tarter and require a richer, rounder milk or white chocolate.
Don't refrigerate the berries once they are dipped, as this will also lead to condensation on top of the chocolate. Instead, store them in a cool, dark place.
They are best eaten within 24 hours of making, and preferably eaten as soon as the chocolate sets!