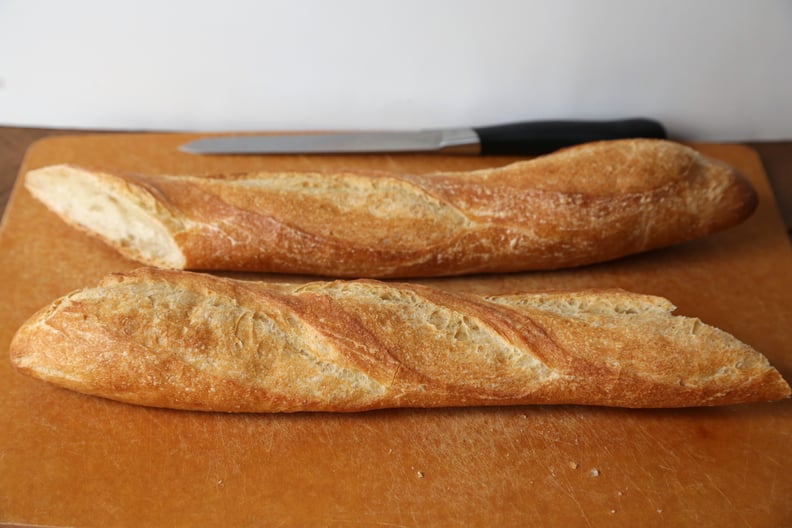 POPSUGAR Photography | Anna Monette Roberts
POPSUGAR Photography | Anna Monette Roberts
While I was in Italy eating my way through Sansepolcro and Tuscany with other guests of Casa Buitoni, I learned not only how to pronounce bruschetta but also how to make it as the Italians do . . . which is not how I've been making it at all. The first mistake many make when it comes to bruschetta is the pronunciation. It's bru-skett-ah, not bru-shett-ah. As annoying as it may seem when Giada De Laurentiis corrects someone's pronunciation of an Italian word, she's totally right (after all, she is from Italy).
Also, the true meaning of the word bruschetta means "grilled bread," and the way that chefs make it in Italy is further proof that the secret to Italian cooking is simplicity. As I learned directly from chef Sarah Fioroni, author of A Family Farm in Tuscany: Recipes and Stories from Fattoria Poggio Alloro, one of the most traditional methods of preparing bruschetta doesn't even involve tomatoes. Ready for this incredibly easy recipe?
Slice a baguette or other good loaf of bread, and toast it in the oven until slightly crisp.
Drizzle each slice with a generous amount of (high-quality) olive oil.
Sprinkle each slice with salt.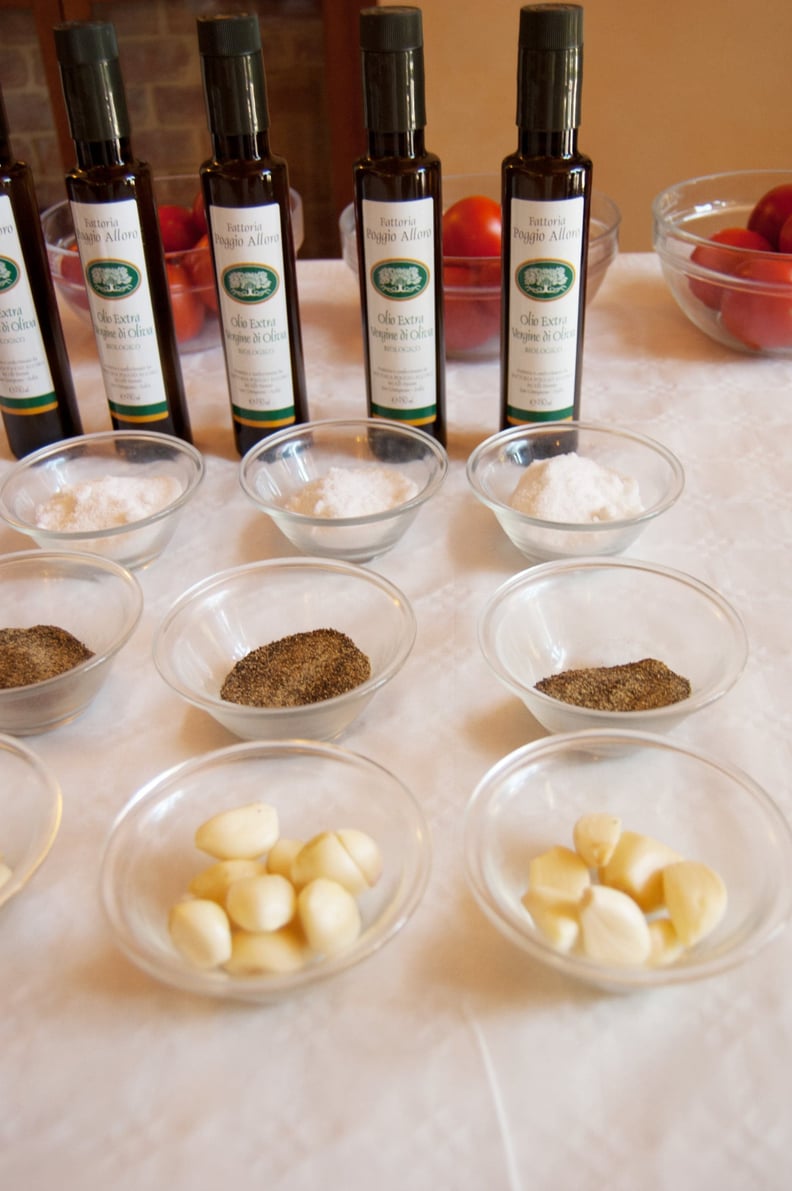 The pure flavor of the olive oil shines, and a high-quality slice of bread is the perfect bed for it — I couldn't get enough. After making that version, we moved on to the next. Here's how to make the best tomato and basil bruschetta:
Dice fresh tomatoes and add to a bowl with fresh torn basil leaves, a few drizzles olive oil, and salt and pepper.
Slice a baguette or other good loaf of bread, and toast in the oven until slightly crisp.
Rub each slice with a raw clove of garlic for a few seconds, but don't overdo it.
Top with a heaping spoonful of tomato mixture.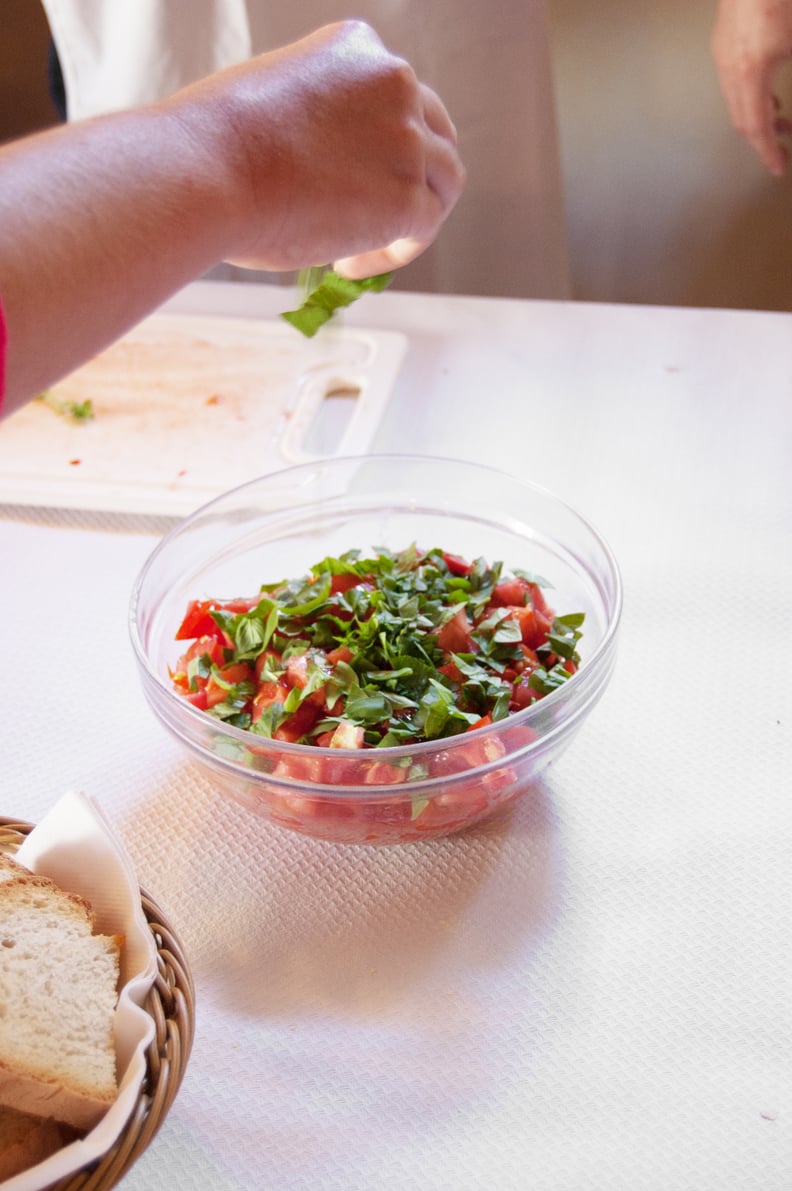 Both of these versions of bruschetta make excellent appetizers for a group, especially when entertaining during Summer. Now that I know how easy it is to make such a flavorful and elegant dish, I'll turn to these methods all the time.