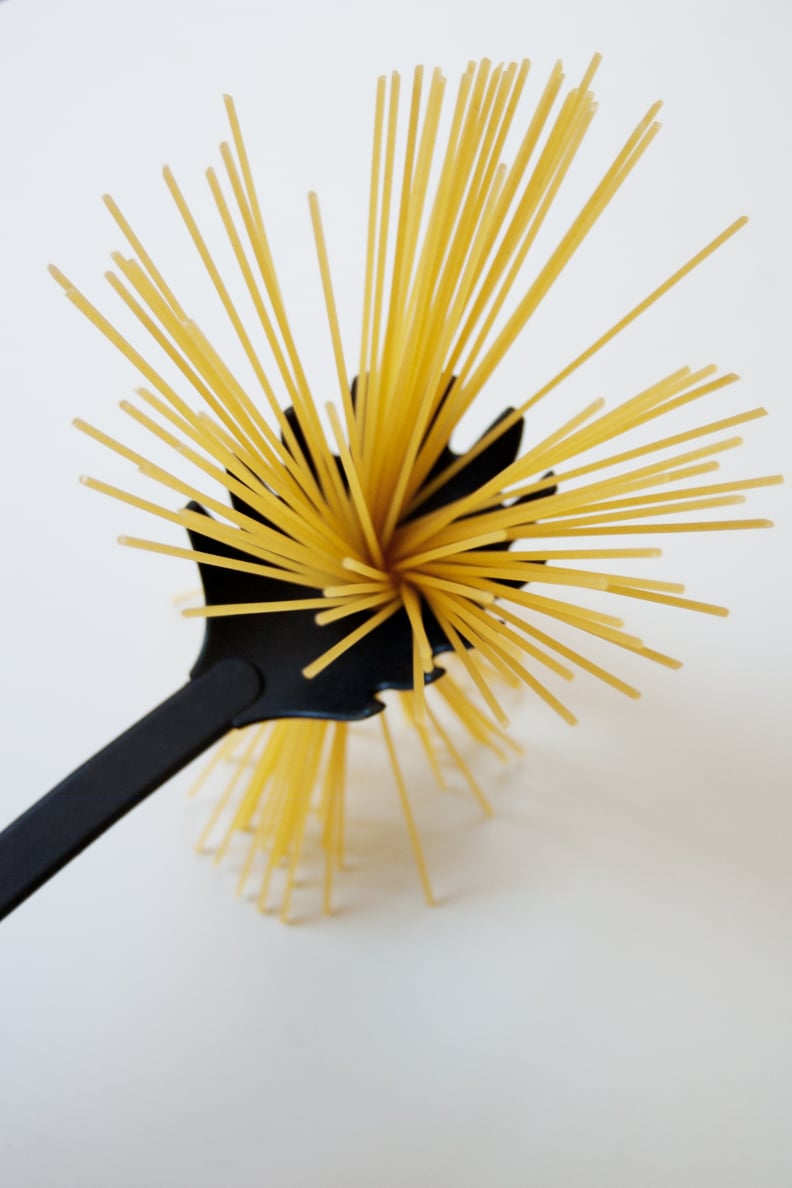 POPSUGAR Photography | Erin Cullum
POPSUGAR Photography | Erin Cullum
If you're anything like me, cooking spaghetti involves completely guessing the proper amount for a serving. I'll stand at the pot of boiling water and grab a handful (. . . plus a little more for good measure) and think to myself, "That looks right; we'll find out!" But now that I've discovered this ingenious hack, I'll never go back to my uncertain ways.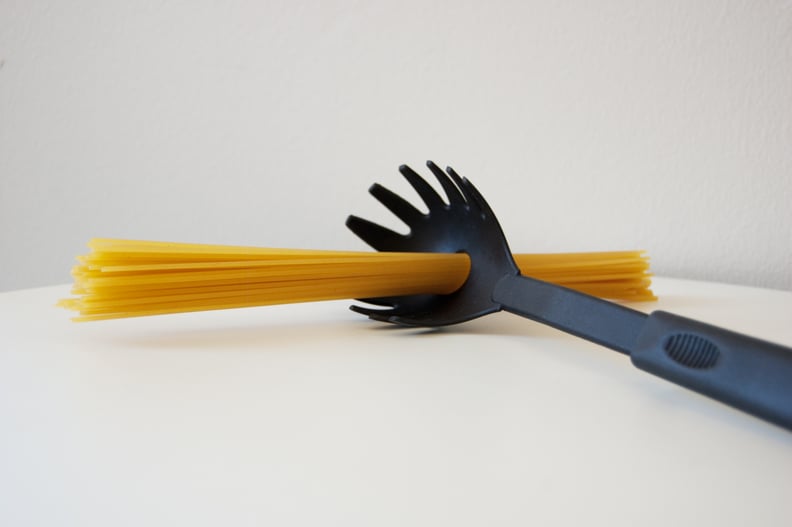 The easiest way to measure out a perfect single serving of spaghetti is to use the hole in the center of your spaghetti spoon. Just take a handful of spaghetti and see if it fits, filling in the extra space as needed, until the bundle fits tightly in the space. And voilà, you've got a perfect amount just for you. Of course, if you're cooking more than one serving, repeat the process as needed.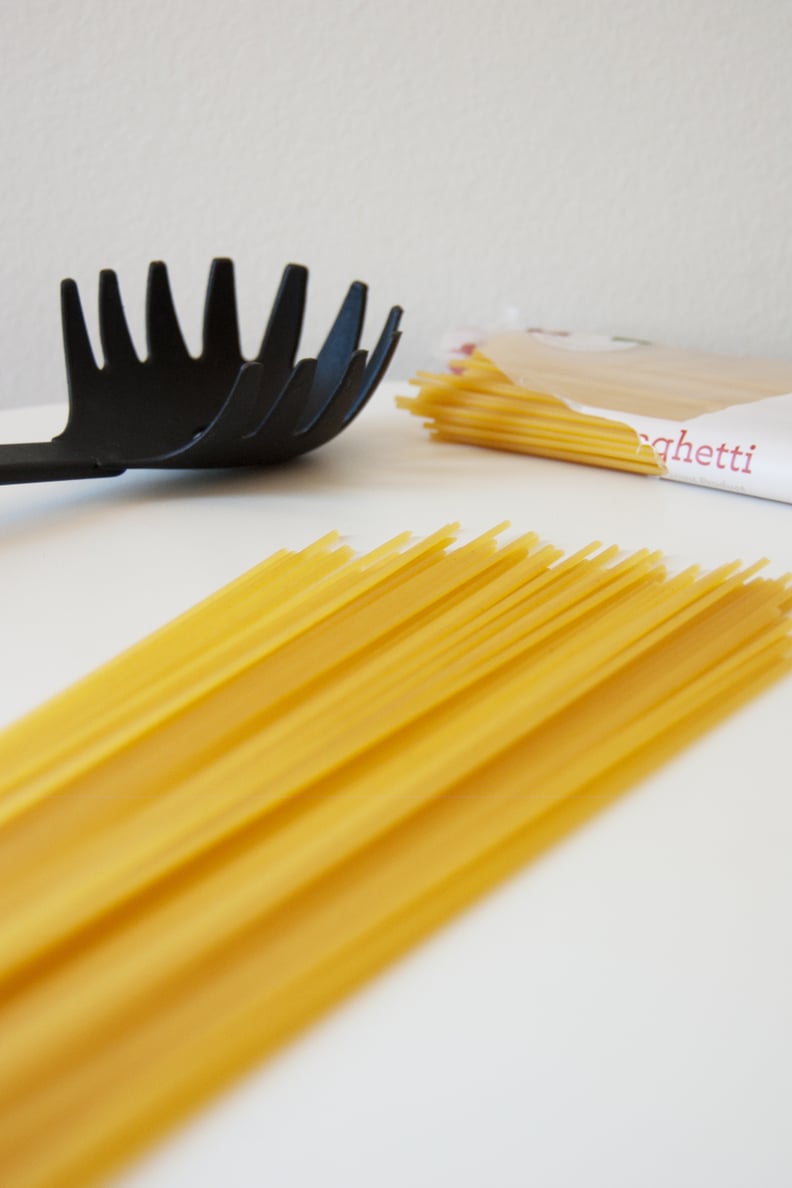 Who knew that hollow center served such a purpose?! Since you'll probably already be using that spoon to grab your spaghetti noodles, it's even more convenient that you can measure with it, too. Making a solo spaghetti dinner has never been easier.