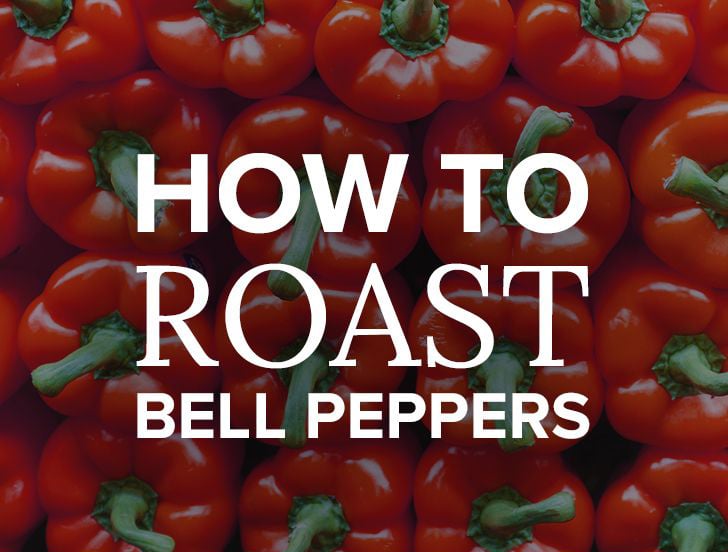 POPSUGAR Photography | Lauren Hendrickson
POPSUGAR Photography | Lauren Hendrickson
While it's easy to pick up a jar of roasted red peppers, it's nearly just as easy to make your own. You will need to pay a bit of attention while you roast them, so they don't get too charred, but in less than an hour, you will have fresh roasted peppers! They are great for sandwiches, pizzas, hummus, and even more delicious pureed and served as a pasta sauce.
If you're ready to skip the aisle at your local market and get started in the kitchen, click through for the simple step-by-step instructions.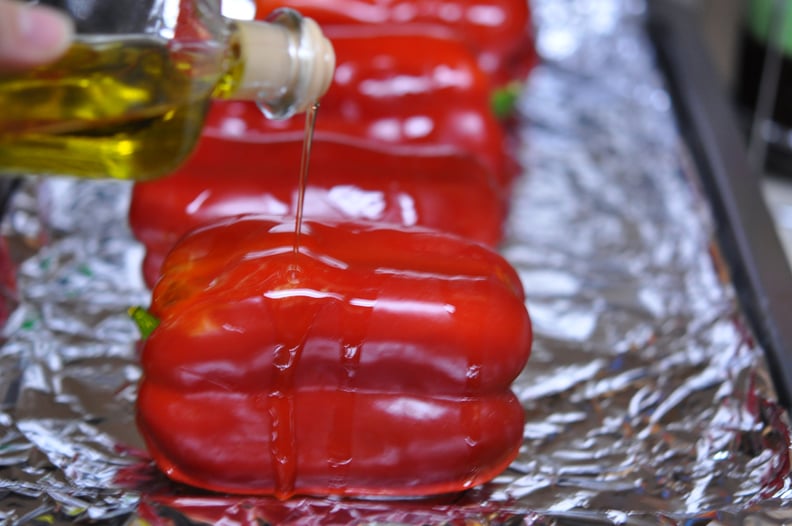 Clean the bell peppers and remove any stickers. Pat the peppers dry. Preheat the oven to 450°F. Cover a cookie sheet with foil and drizzle olive oil over the red peppers.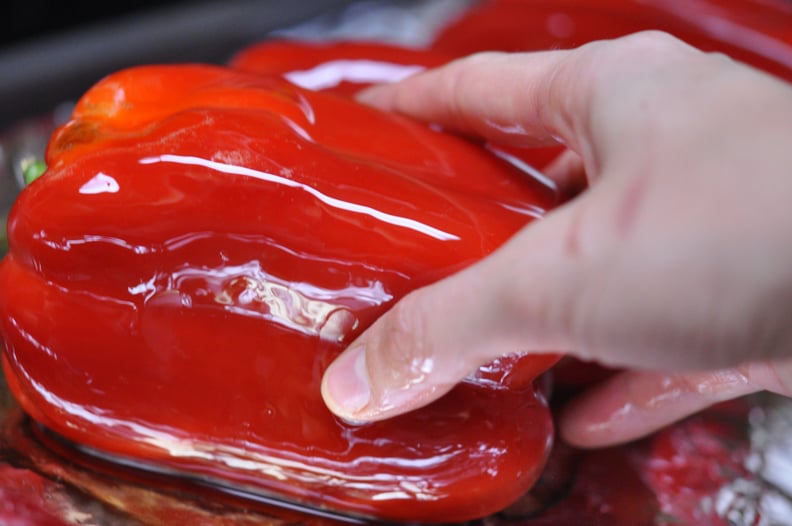 Coat each side of the bell pepper in olive oil and place the peppers in the preheated oven.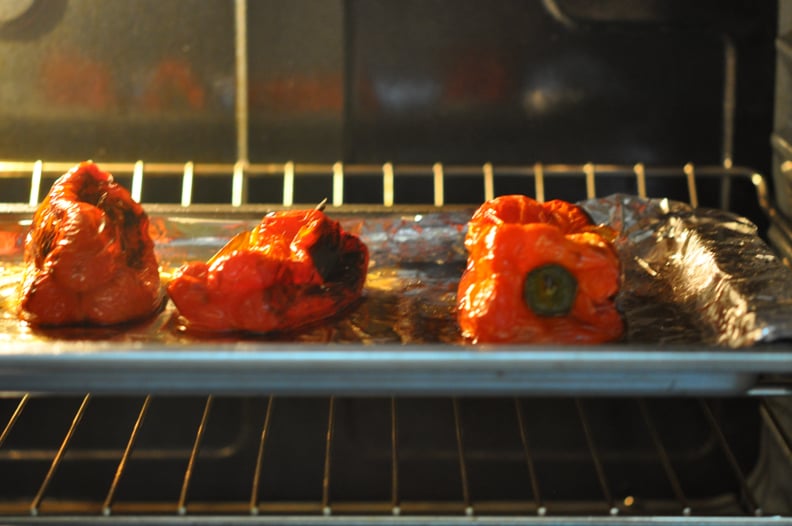 Be sure to watch them closely. Every 10 to 15 minutes, flip the bell peppers so each side of the pepper is charred.
All sides of the pepper should be charred after about 30 to 40 minutes.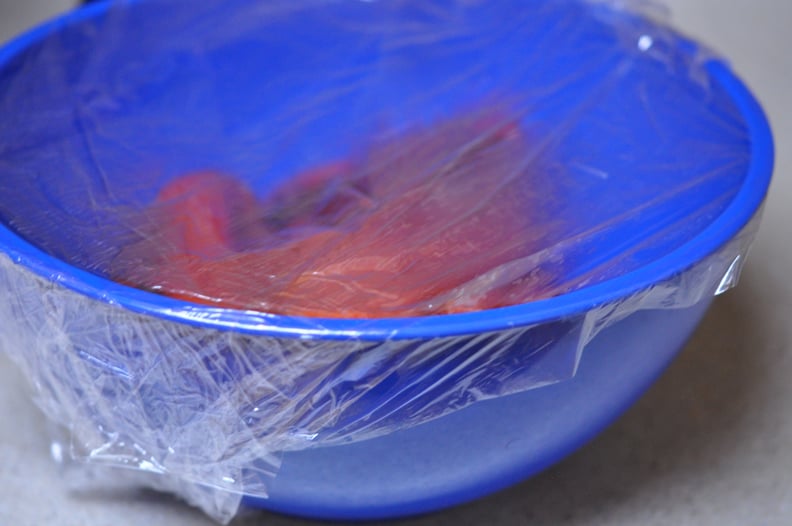 Carefully place the peppers in a large bowl and cover with saran wrap. Alternately, place the peppers in a large Ziploc or brown paper bag and seal it shut. Allow them to sit for 15 to 20 minutes.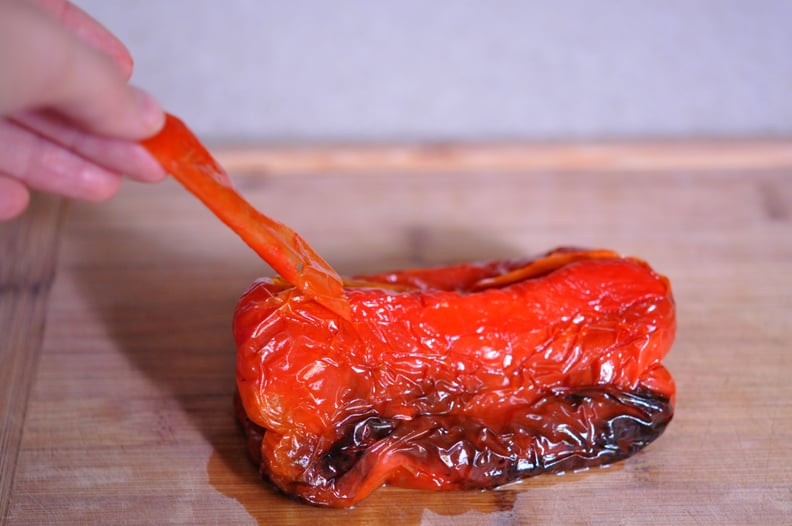 Allow the peppers to cool slightly and peel away any of the skin. It should come off pretty effortlessly.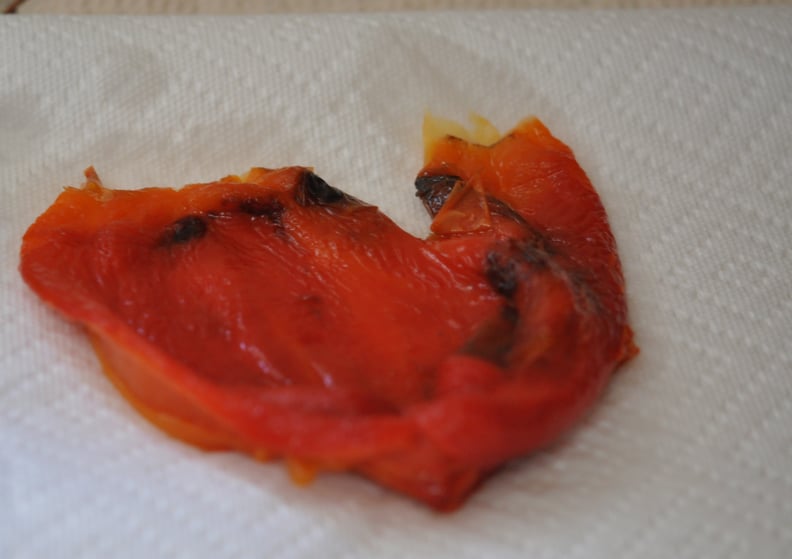 Dry the peppers off on paper towels and they are ready to go.