Hello there, friend. I'm here to talk to you today about a topic near and dear to my heart: Jeff Goldblum. And also sausage. But mostly Jeff Goldblum. As if the silver fox's many talents (including his proclivity for smooth jazz) weren't already endearing enough, he went and opened his own food truck — under the appropriate moniker of "Chef Goldblum's," naturally.
The food truck, from which a better-with-age Goldblum hand-delivered sausages, handshakes, and happiness, is located on the streets of Sydney. The truck is reportedly part of a publicity stunt for a mysterious new project that Goldblum is currently filming in Australia. And while, yes, I'm curious about the project . . . I'm far more curious about the likelihood that I'll be able to consume lunch prepared by the jazz-piano-strengthened-hands of Goldblum here in the US.
Unfortunately, since it seems location-specific, the odds are slim. But I'm not giving up hope — in my experience, food, uhhh, finds a way. And that doesn't mean that we can't enjoy photos of a beaming Goldblum delivering lunch to happy Australian passersby. Scroll on to experience the joy of Chef Goldblum!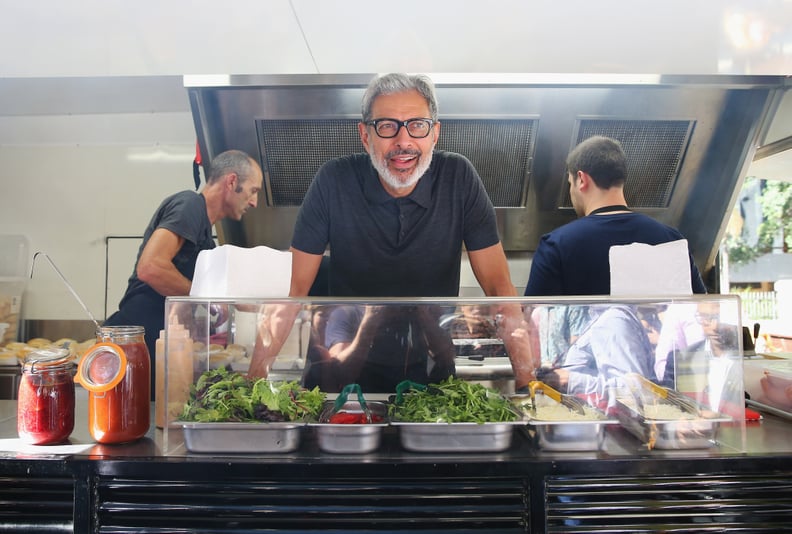 Look at him, so proud of his new, delicious domain.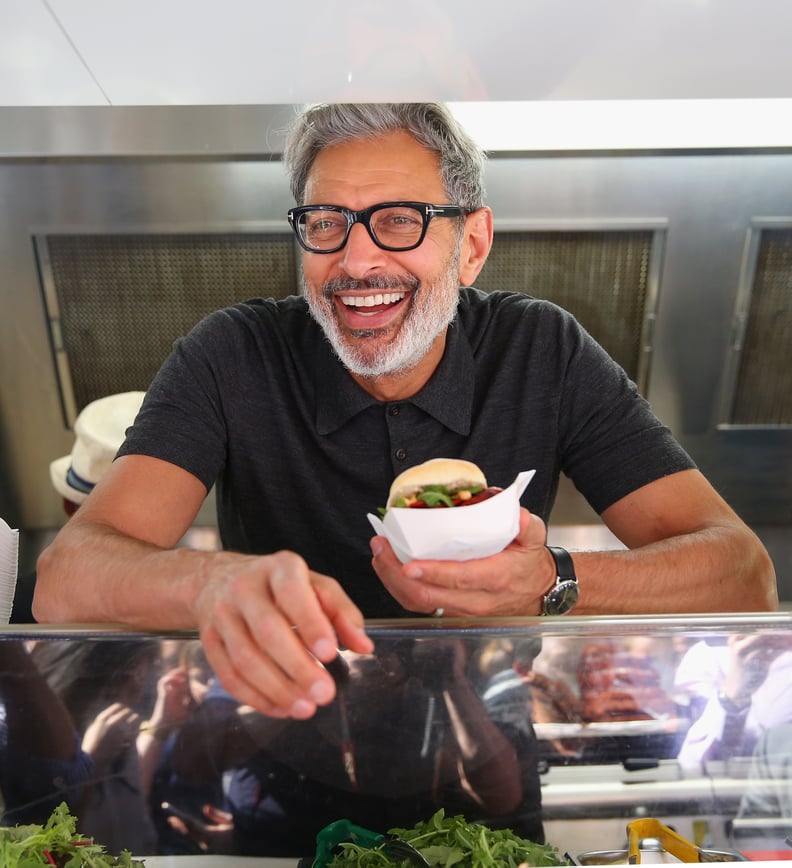 With a smile that big, we're positive that we'd eat his (innuendo-free) sausage.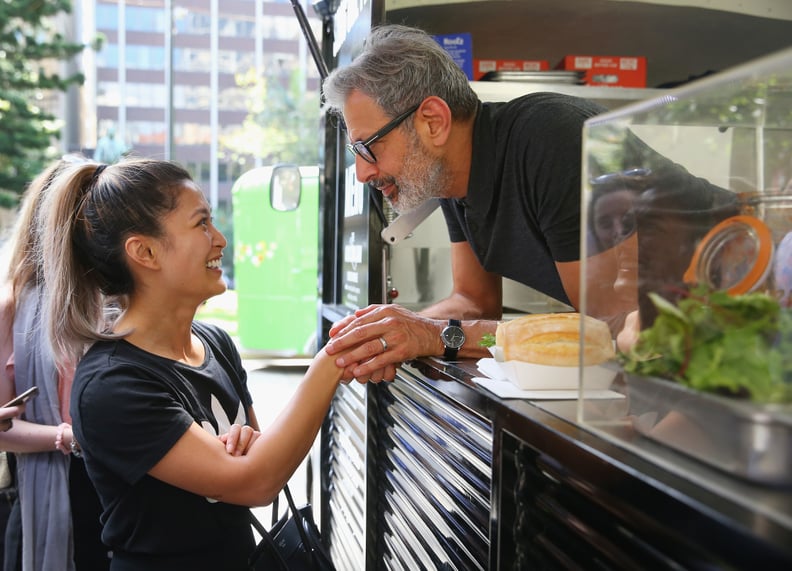 Heck, I'd eat anything if he grasped my hand like that. But it helps that the sausages and toppings look really good.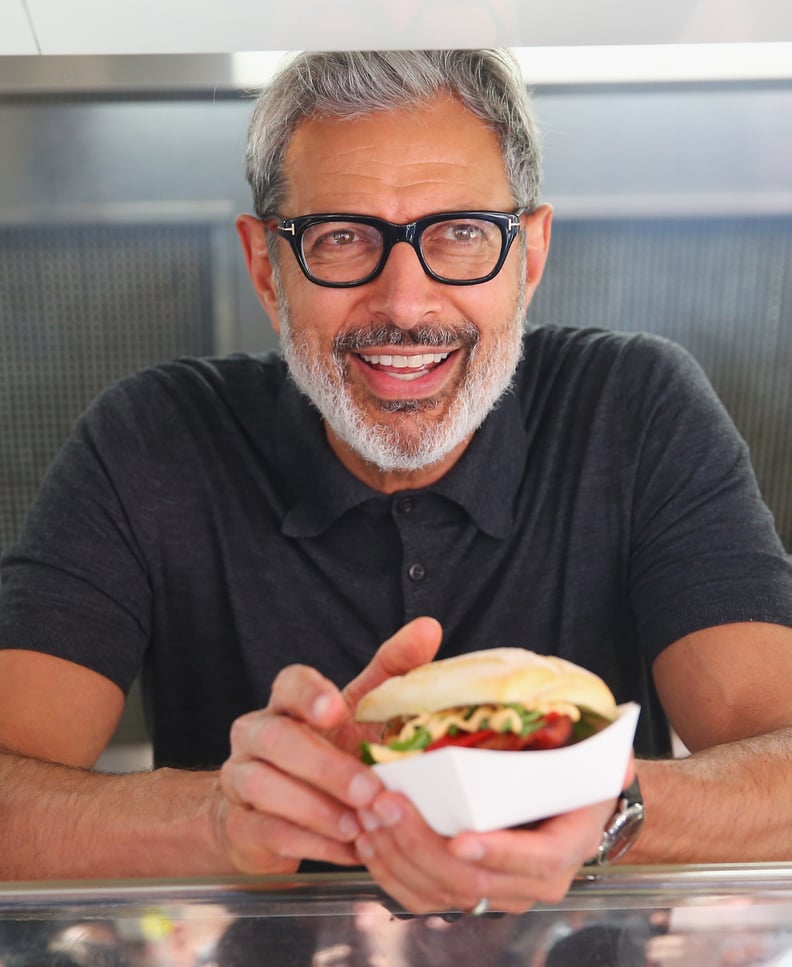 Oh, for me? Thanks, Jeff, you devious bastard.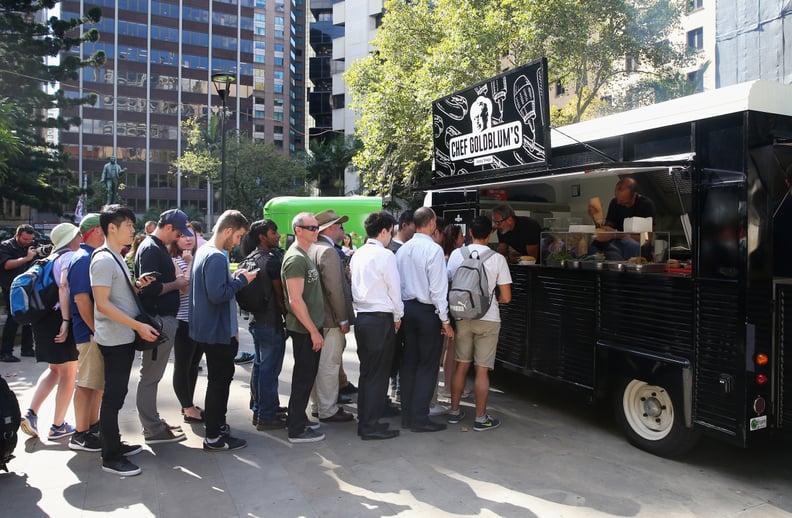 Unsurprisingly, the line for sausage was a long one.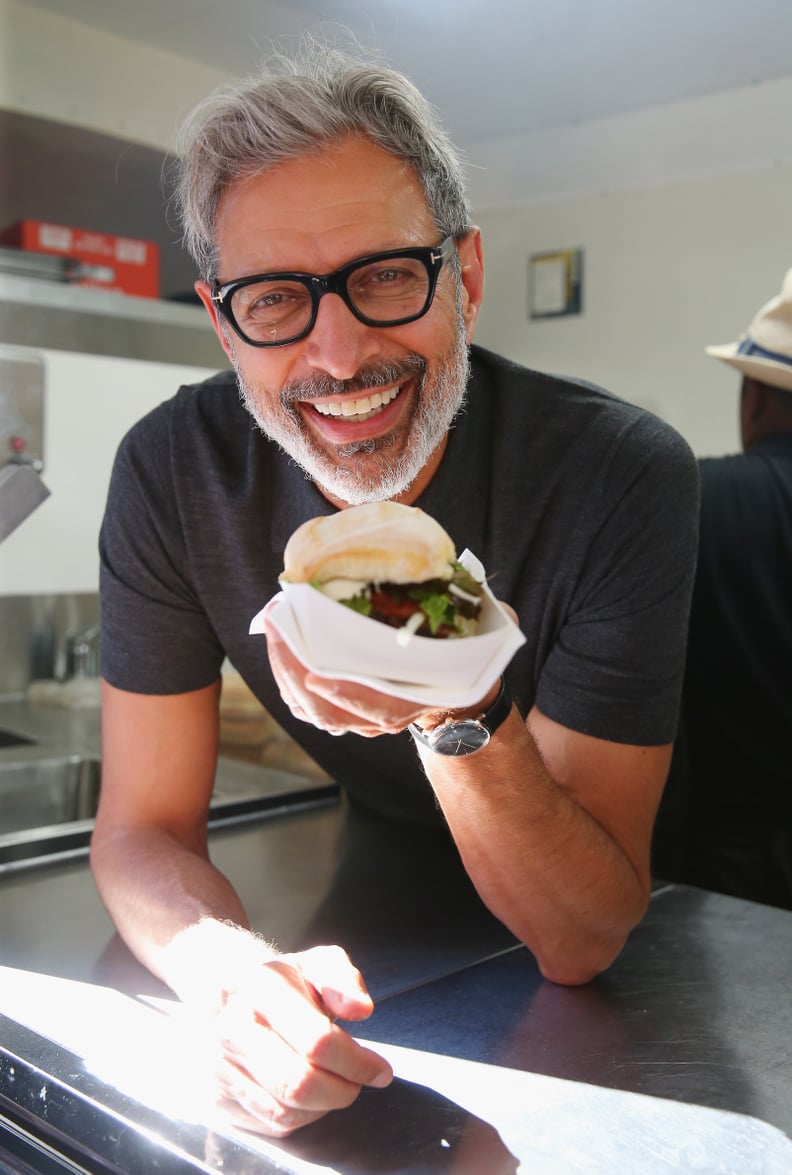 But, like . . . worth it.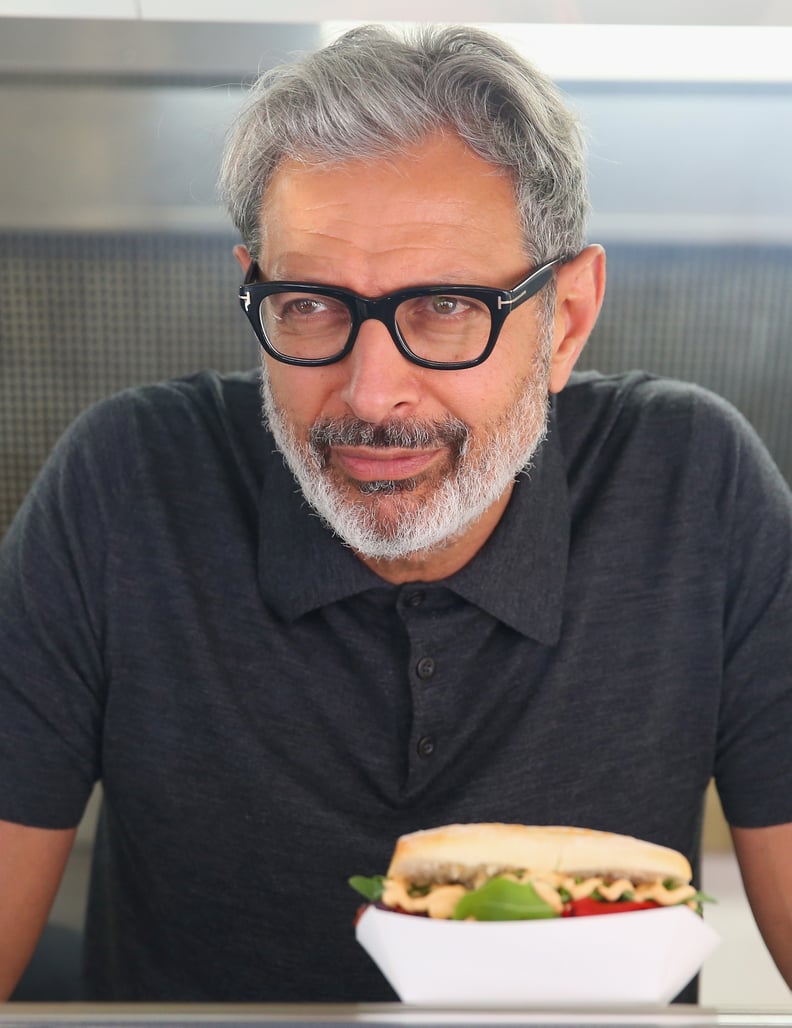 BRB, flying to Australia.