Jon Bon Jovi Loves Rosé So Much That He Created His Own (Affordable!) Label
Ever loved drinking Rosé so much that you wished you could create your own label? Jon Bon Jovi knows the feeling, so he's done exactly that. The music icon has teamed up with French winemaker Gérard Bertrand to create Diving Into Hampton Water, a Rosé wine that will soon be available in the US — and it only costs $25. The blush pink wine has eye-catching packaging that will remind you of Summer days when the chilled wine flows like water (which is kind of the idea). "You better buy an extra bottle because this stuff goes quick," Hampton Water's site reads.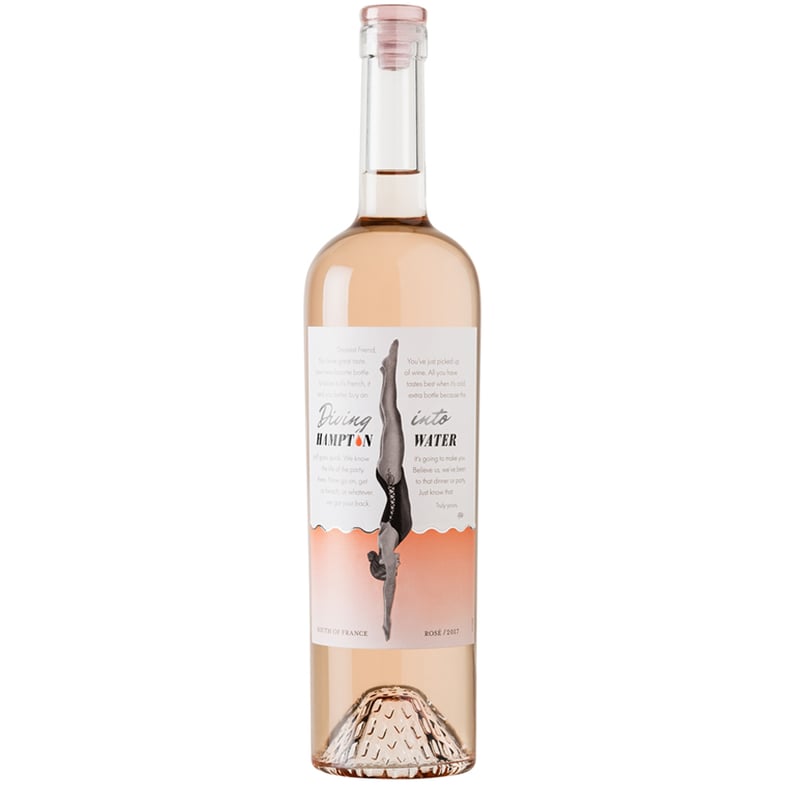 Diving Into Hampton Water is produced in France and is described as "a fresh and lively Rosé with distinctive minerality, featuring Grenache, Cinsault, and Mourvèdre grape varieties characteristic of the French Mediterranean region." In a press release, a representative said, "The idea to create a wine, emblematic of a bon vivant lifestyle, emerged during time spent in the Hamptons, between Bon Jovi and his son [Jesse Bongiovi]." The wine will hit shelves before Spring 2018, so keep an eye out if you're itching to pop open a bottle!